This Best Practice course is for Hosts and provides an overview of how to use the Properly system.
Complete our courses and get certified with new Skills
REGISTER NOW

Why use Properly?
Learn processes to save time and get more bookings, and effectively train those that work with you
Manage a turnover efficiently, comply with best practices and maintain a record of who did what
Find errors, prevent problems and fix them before they cost money or result in bad reviews
Hire great help when you need it, and screen effectively to find quality service providers
Navigation
Start from the Skills Library to Learn and Train; Require Skills from your Service Providers
Start from Contacts to invite your Service Provider
Start from Property to Add your Property, Create a Checklist, and Start or Send A Job; and Find Service Providers that could serve your property
Connect with your Listing Platform, manage notifications, Get Help and switch to "Service Provider Mode" in Settings
This is a Quick Guide; review the Course "The Properly Quality System" or go to Settings: Help for more details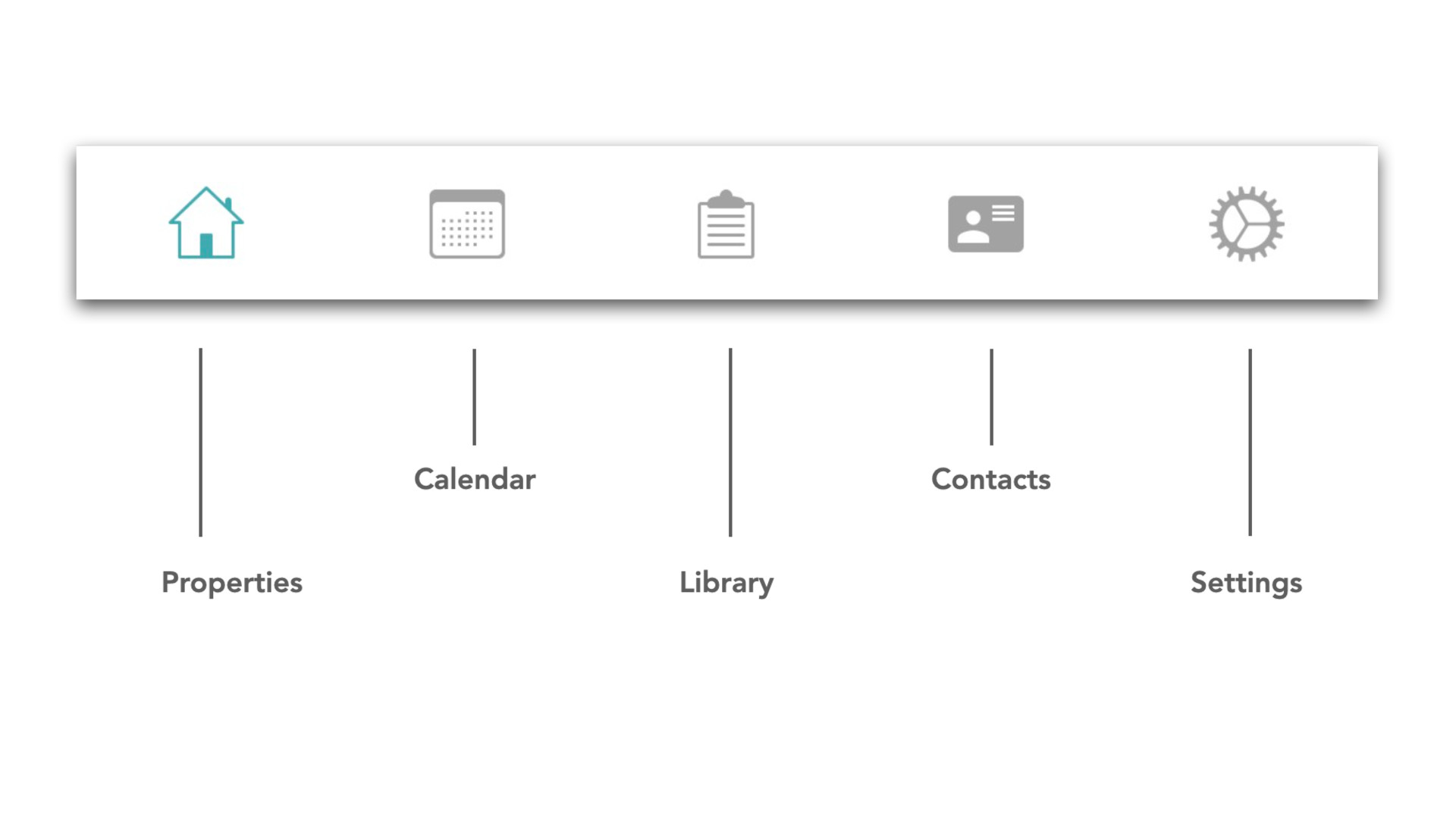 Skills Library: Learn & Train
In the Skills Library, browse through Courses (C) and short Modules (M) to learn new skills or train those that help you
You or your service provider can also use Modules as a Work Order or to propose work that needs to get done
Checklists often reference Skill Modules; so you or your help can look up how to complete a task
If you'd like to ensure your help is proficient with Skill, Require the Skill Module when you send a job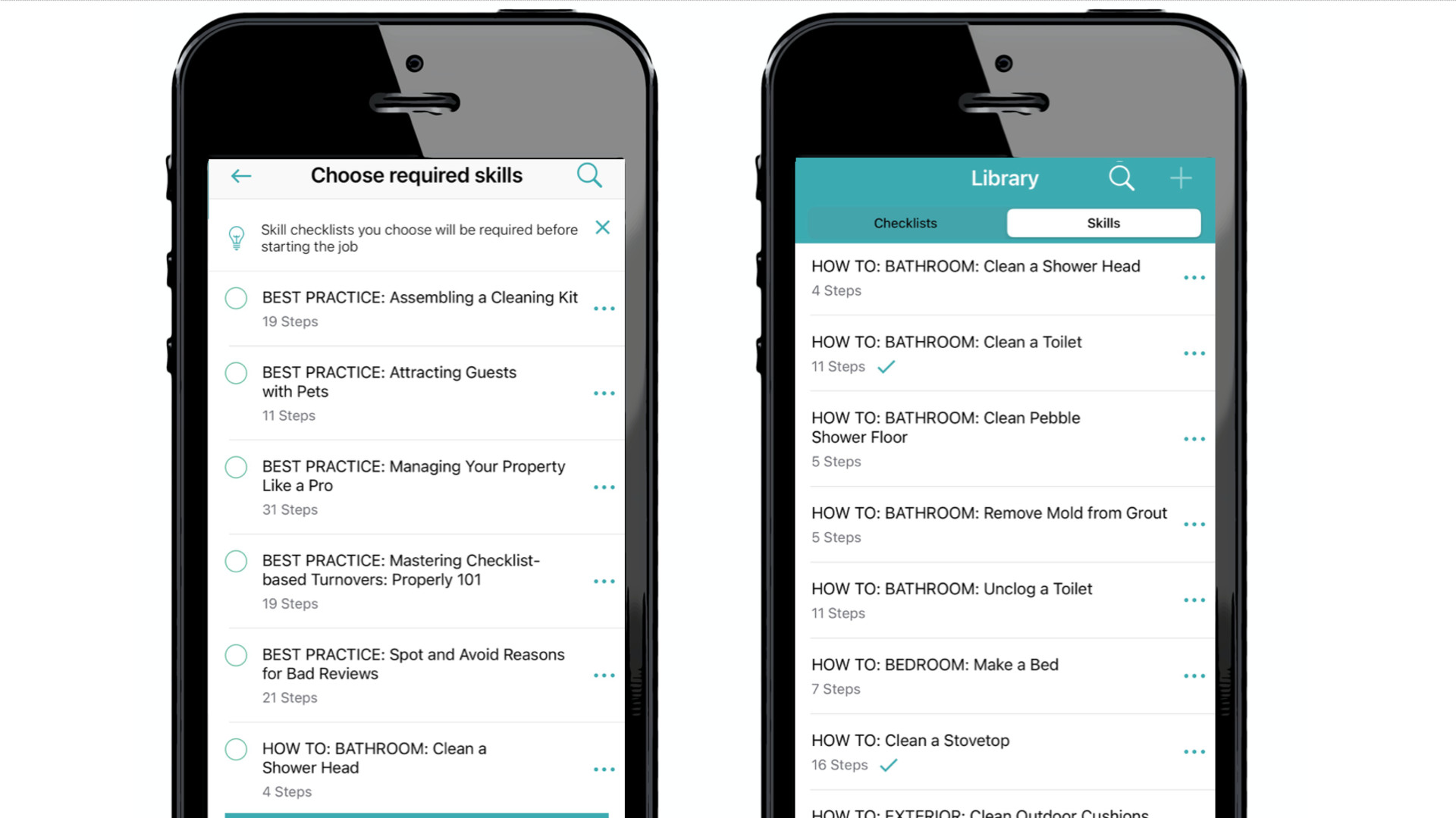 Invite or Find a Service Provider
If you use help, you can invite them to use Properly with you by email or text message in "Contacts"
Remember to require the Skill "Getting started - Service Providers" when you send your first job, so they can learn how to use Properly in 2 minutes
If you need additional help; Add your Property (next slide) and see who is available nearby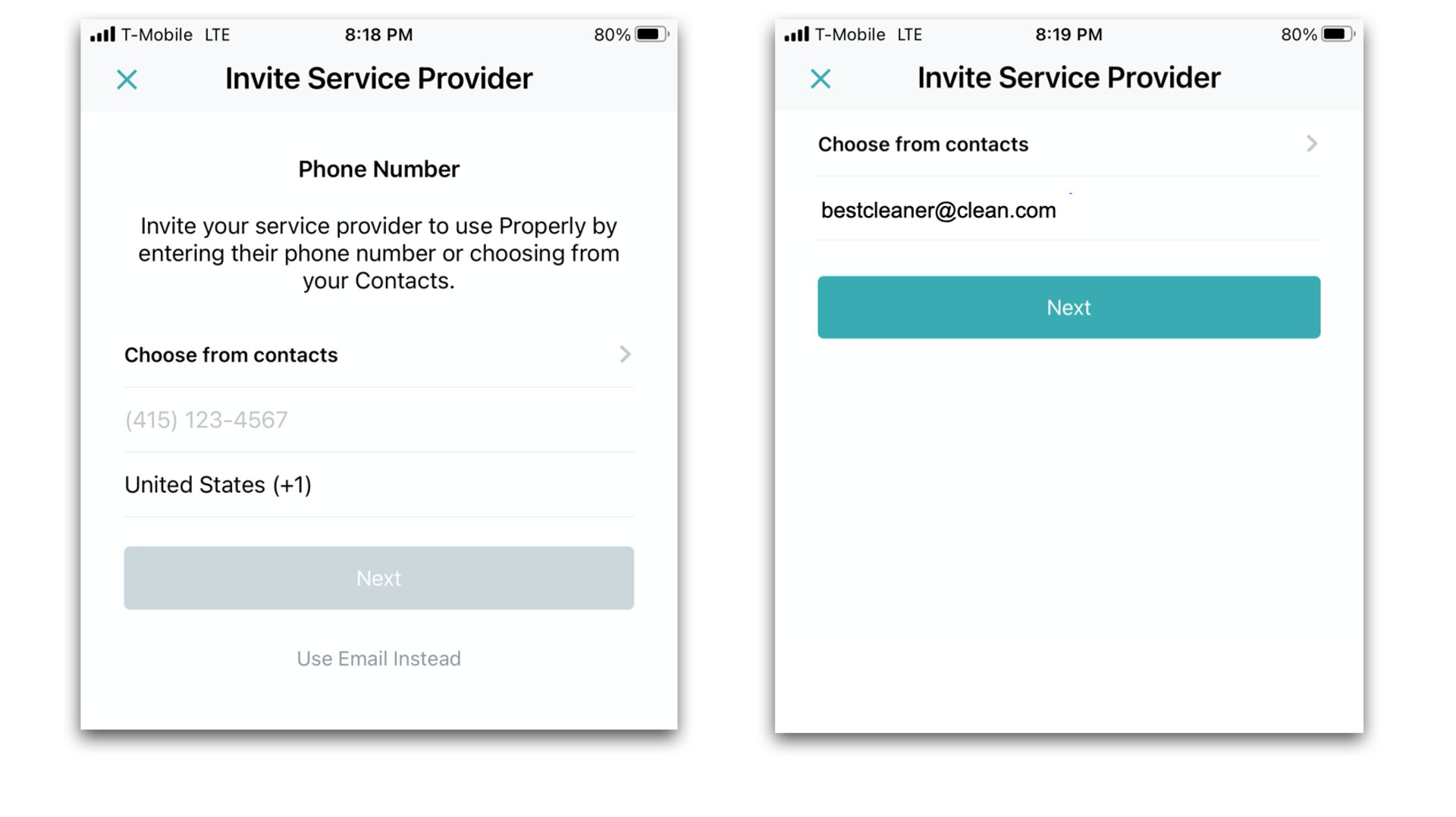 Add a Property
If you list on Airbnb or Booking.com, quickly import your property by connecting your account in Settings
If you list on Vrbo, set up your property manually (below), then add an iCal - find detailed instructions in Settings: Help and search for "iCal"
To set up your Property manually, go to Properties and Tap (+)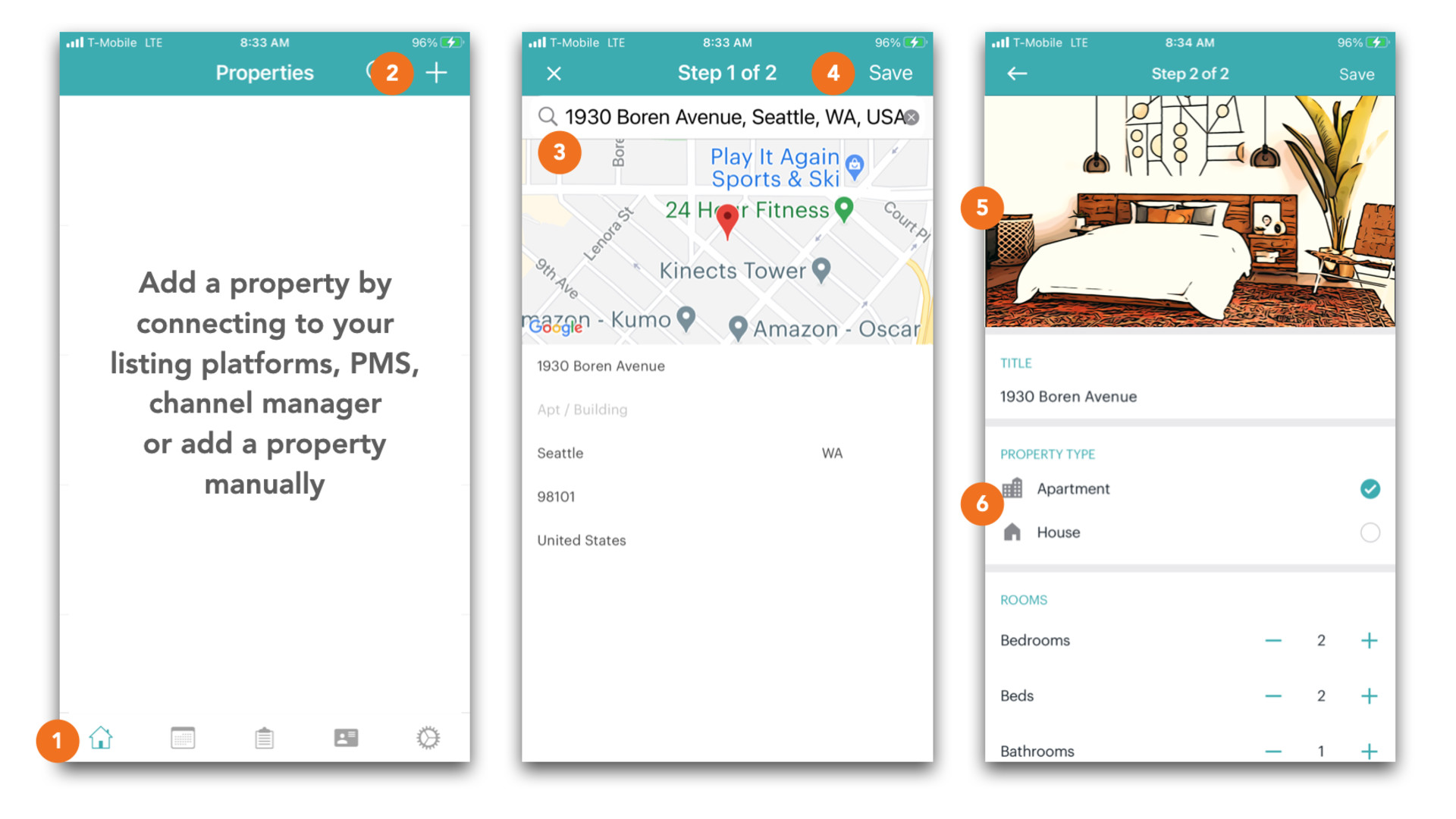 Create, Start or Send a Checklist
To Create a new checklist from templates, start from the Property tab and choose your property, then Checklists and (+)
Once created, you can either start the checklist yourself or Send it to your Help (Invite a Service Provider First)
Review progress of your Checklist Job in the Calendar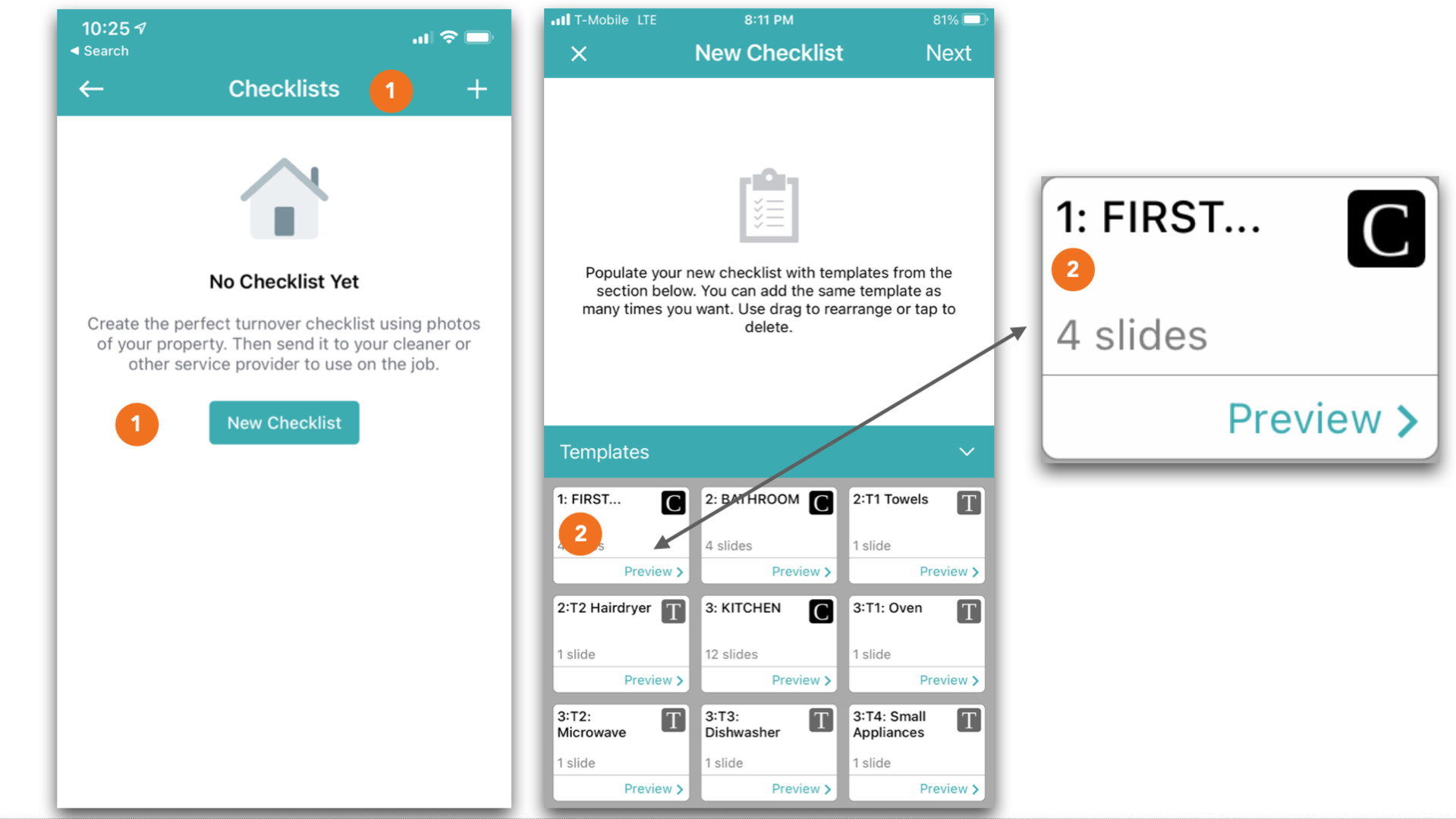 How to: Review a Job Record, use Chat
To review a job in progress or a completed job, or chat with your service provider about it, tap "Calendar" and tap the job you wish to view
Use Chat to communicate in real time; this chat will be appended once your job is complete so you'll have a record
View Task Completion or Verification Photos, and provide Feedback while you cleaner is still there, by scrolling down to "Summary" and tapping on "Tasks Completed" or "Photos"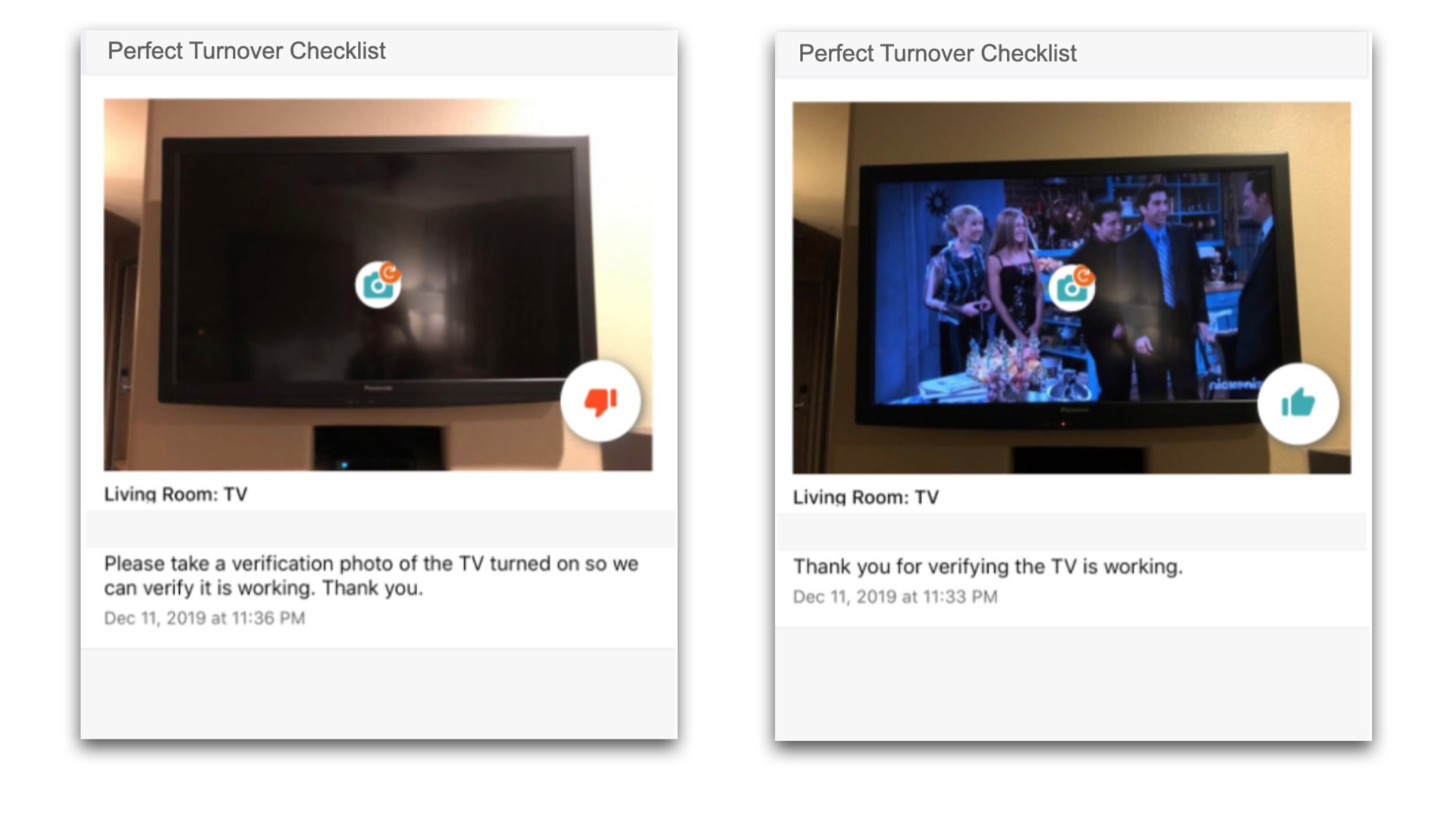 Loved by Property Management Professionals
Properly's Remote Inspection service goes beyond the app. Their optional Remote Inspection team is the secret weapon that helps me manage multiple properties without the stress.
My usual cleaning service closed during the holidays, but by using Properly, I was able to plug a new cleaner in without even meeting them to do a walk-through.