This best practice is designed to help hosts avoid reasons for bad reviews. Often bad reviews are created by a misunderstanding, a lack of communication, poor attention to detail, or accidentally missing some of the most common causes of complaints.
Its author, Richard Vaughton, has years of private property ownership and managing companies in the vacation rental industry across Europe and Asia.
This is a 10 minute read.
Chapter 1: Communication risks
Chapter 2: Property risks
Chapter 3: Pre-arrival checks
Chapter 4: Reducing in-stay risks
Chapter 5: Reducing post stay risks
Chapter 6. Handling guest complaints
Chapter 7. How to mitigate genuine complaints
Chapter 8. Handling poor published reviews
Chapter 9. Most common complaints
Chapter 10. Additional Resources
Complete our courses and get certified with new Skills
REGISTER NOW

Learning Objectives
Gain knowledge about common guest complaints and how to avoid them
Be able to proactively inspect to find and resolve reasons for guest complaints and poor reviews
Address guest complaints strategically to mitigate impact on your listing status and future bookings
Communicate prior to, during and after a guest stay to accurately set guest expectations and avoid guest complaints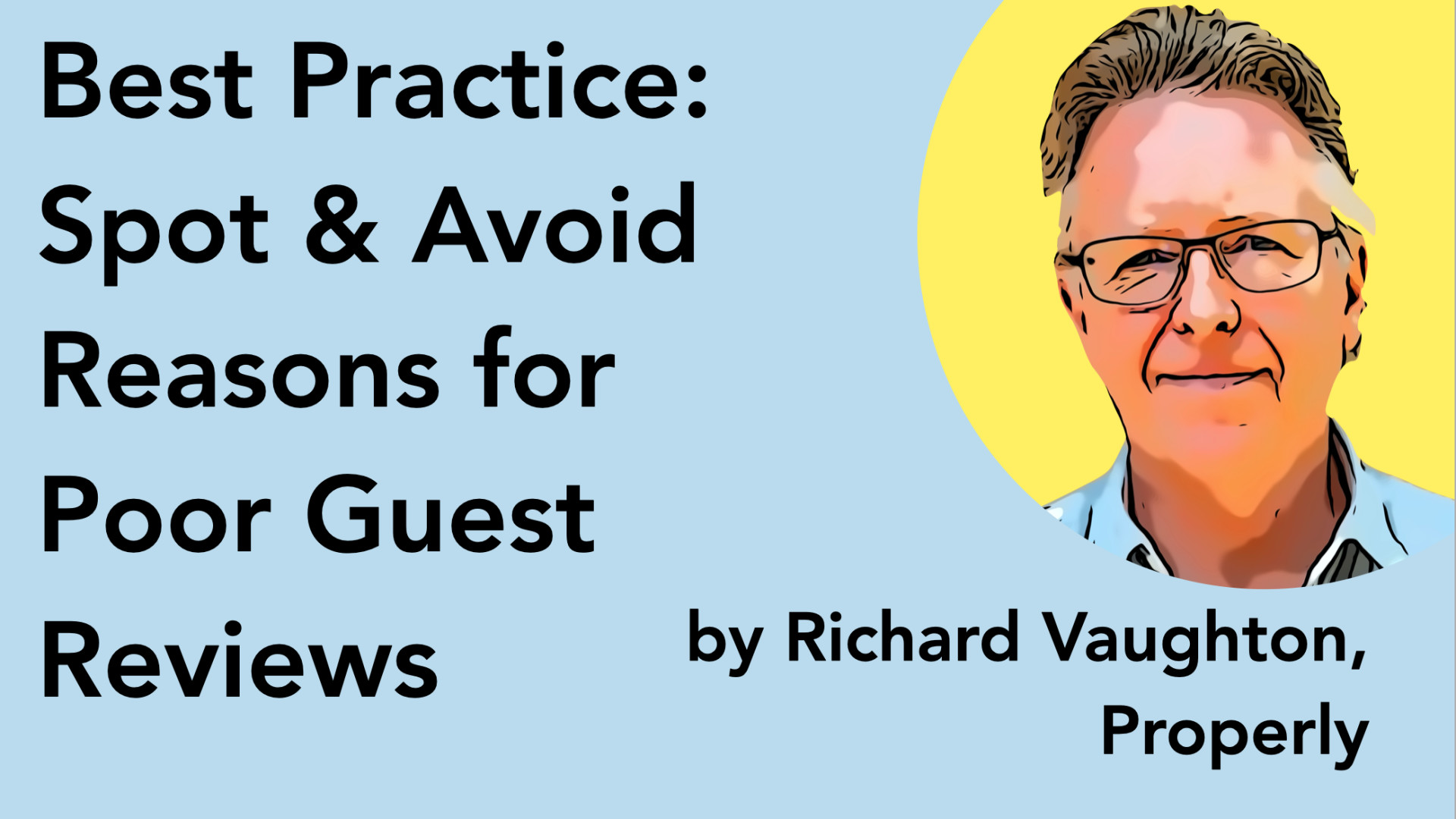 Communication Risks (1)
Set realistic expectations through accurate listing descriptions
Always be polite & courteous, regardless of challenges
After a booking send a thank you email and timelines for future information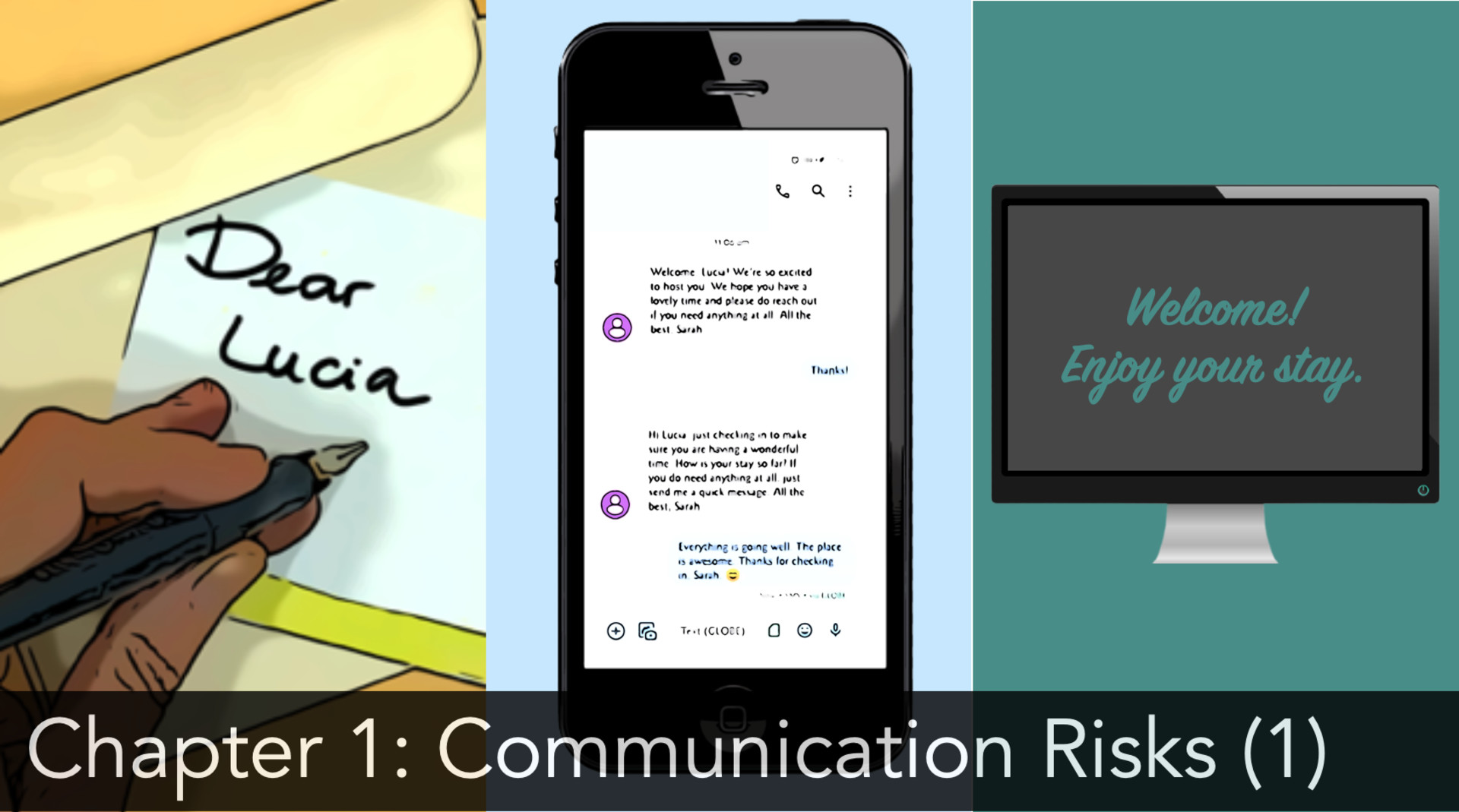 Communication Risks (2)
Ensure guests have detailed arrival and entry information plus support numbers in advance
Ask for estimated times of arrival to ensure all is prepared
Be honest about amenities, parking and any disturbances, such as building work or noise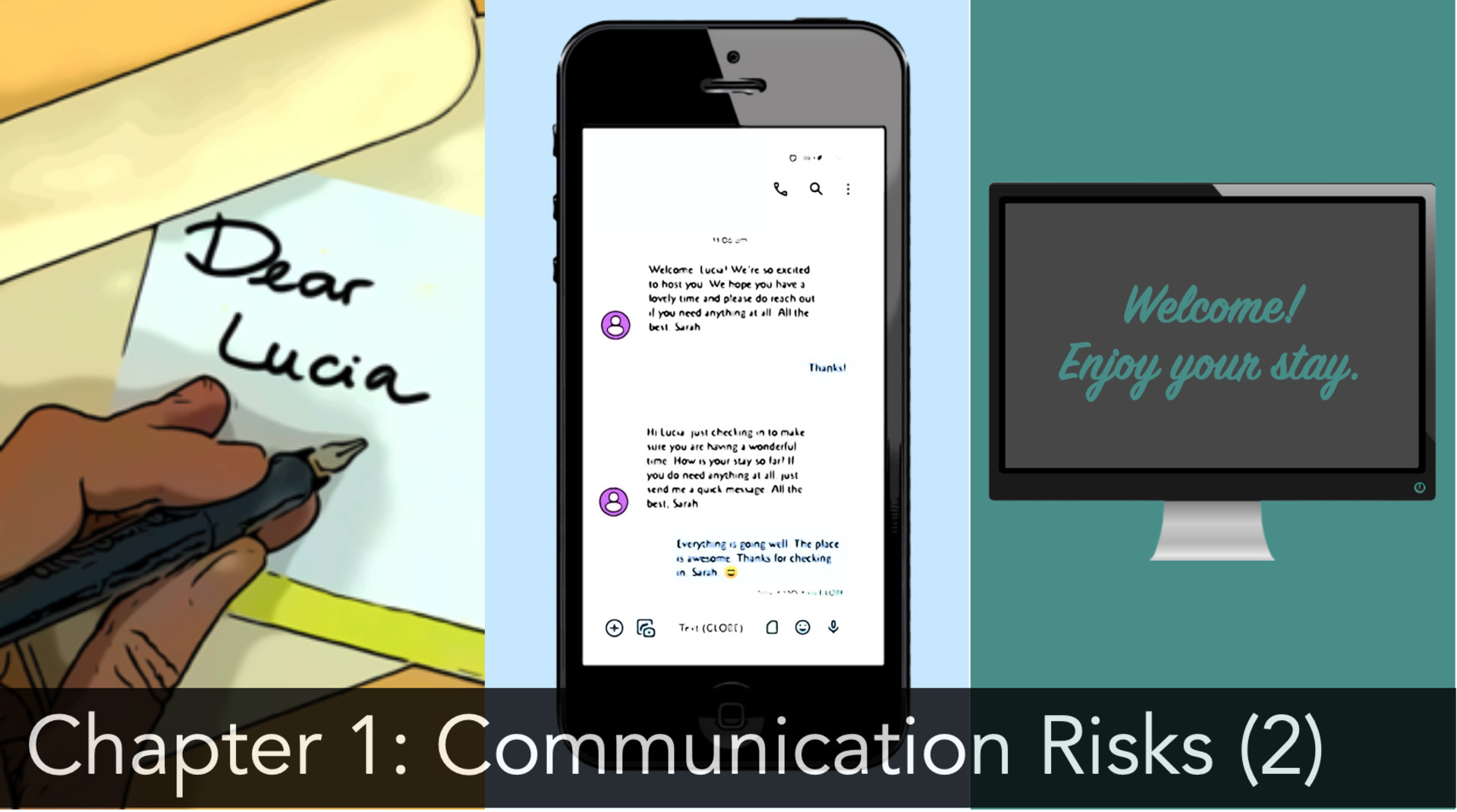 Property Risks (1)
Follow your Properly turnover, maintenance and inspection checklists
Guests require an excellent standard of cleanliness; cleanliness is a primary reason for bad reviews
Use the Properly app to record and follow-up on damage from previous guests or weather conditions
Ensure outdoor areas are clean, barbecues prepared, hot tubs and pools maintained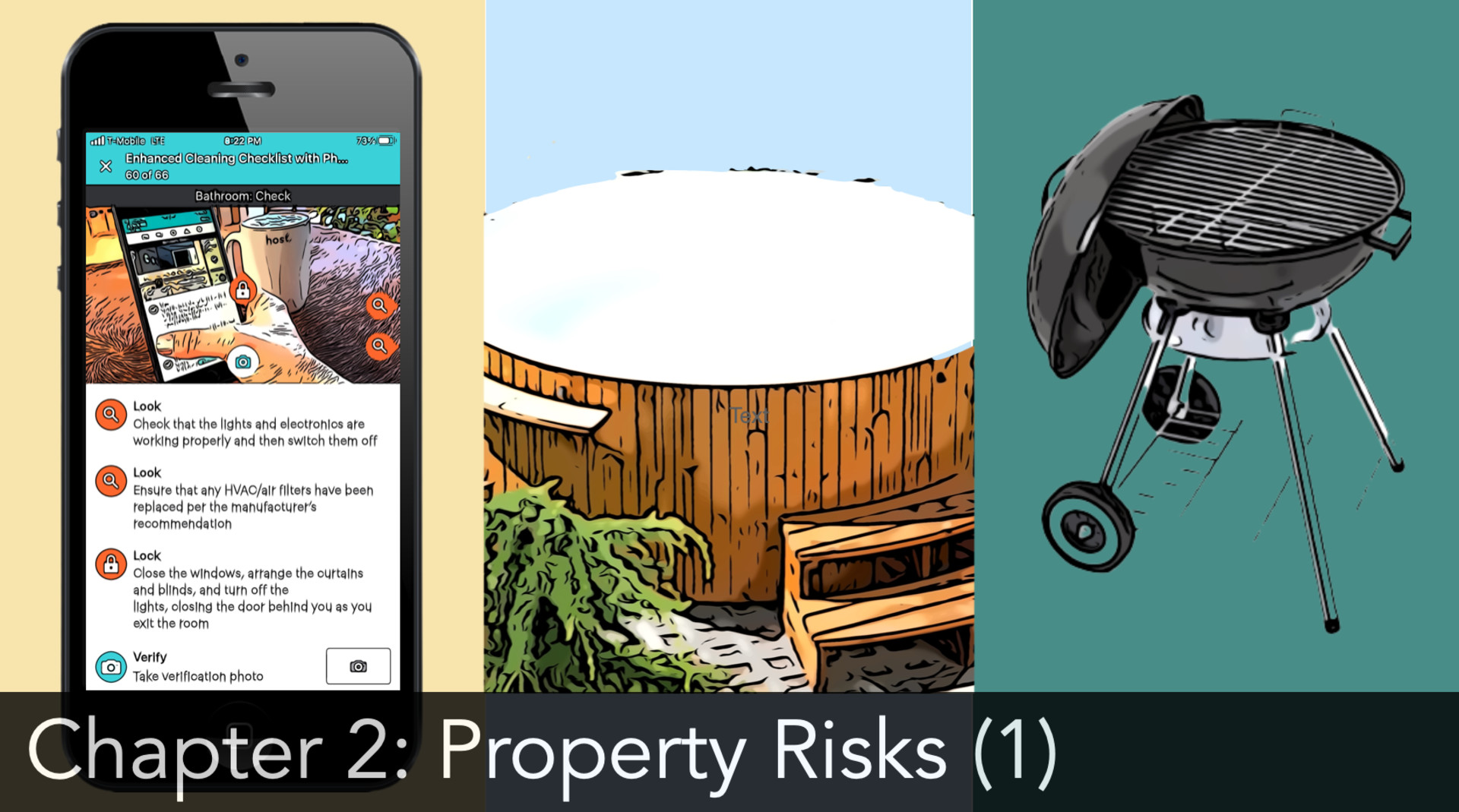 Property Risks (2)
Ensure grass and vegetation are trimmed and any pet areas well signposted and clean
The most common cleaning complaints are of the shower/bathtub, floors and kitchen so pay close attention to these area
Ensure sheets and towels are clean, stain-free and do not have holes or tears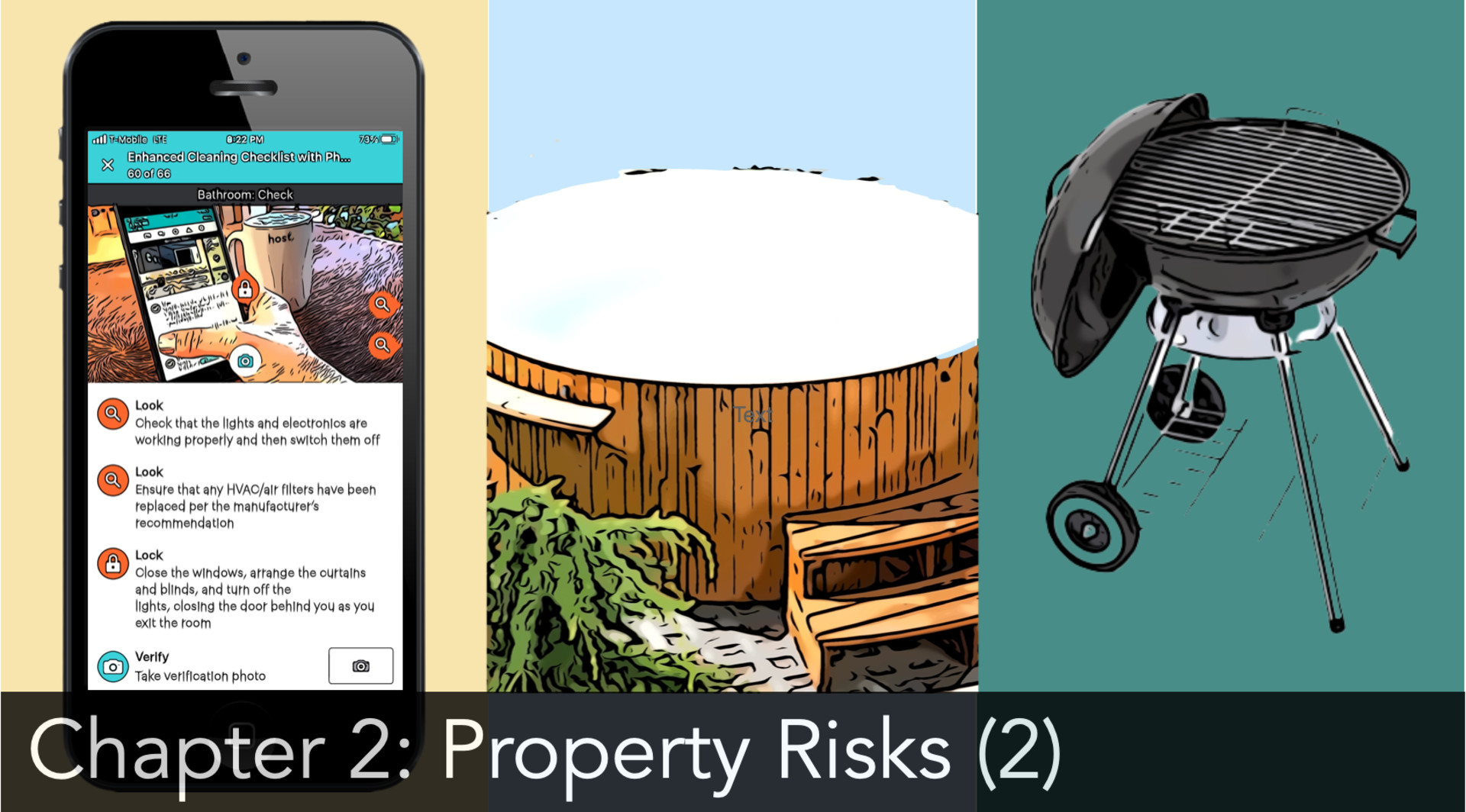 Pre-arrival Checks (1)
Ensure WiFi & all media is working and replace batteries if needed See Skills - HOW TO: Test WiFi - HOW TO: Troubleshoot WiFi
Ensure all accessible childrens' areas are safely maintained
Ensure parking spaces are clearly marked
Ensure all bulbs and lighting are working properly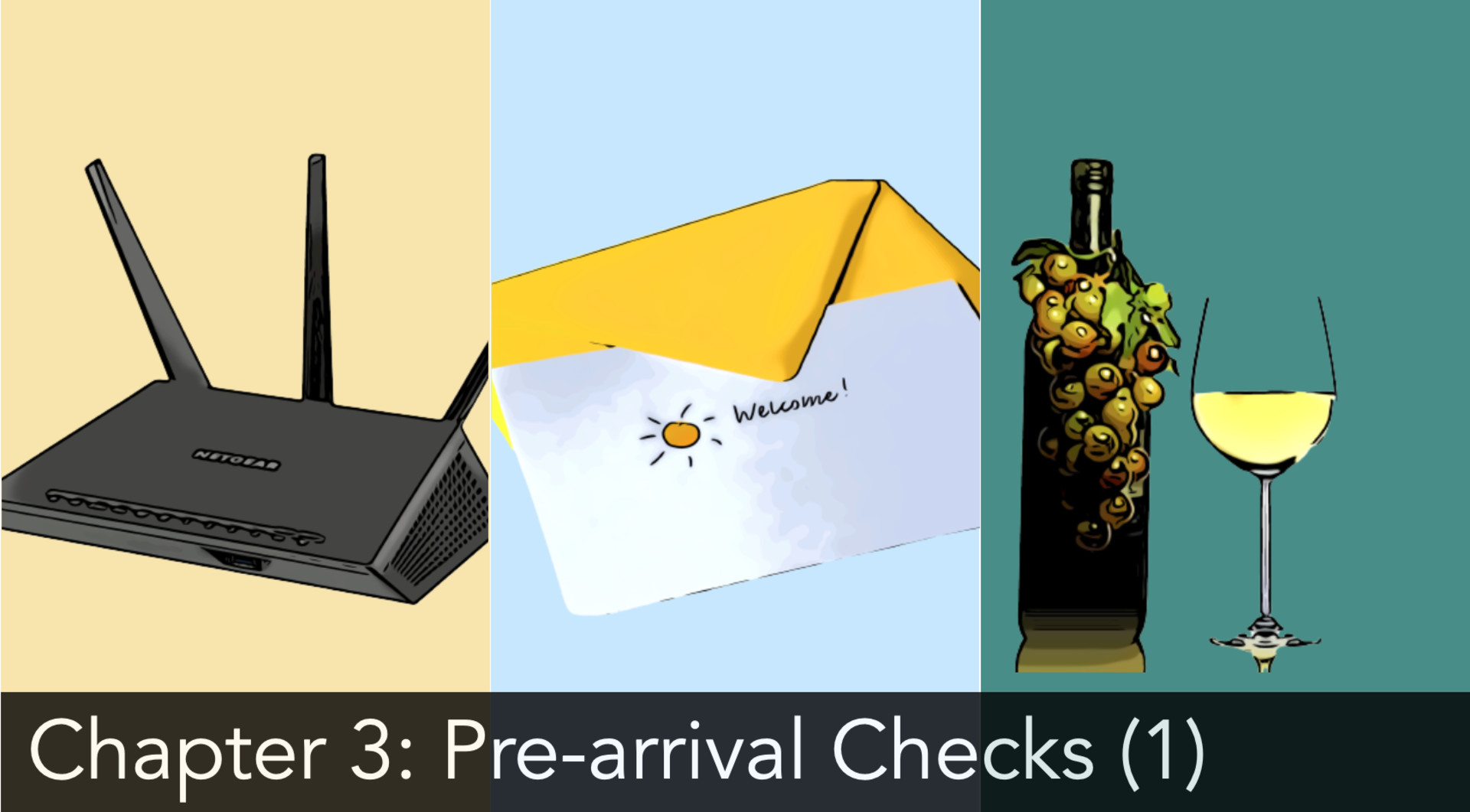 Pre-arrival Checks (2)
If security alarms are set, ensure guests are aware of procedure
Use motion lights or automated lighting to ensure the porch light is on for guest arrival
Keep lockboxes or keypads clean, easy to see and use, and ensure codes are current
Set the heating or A/C to come on an hour in advance of guest arrival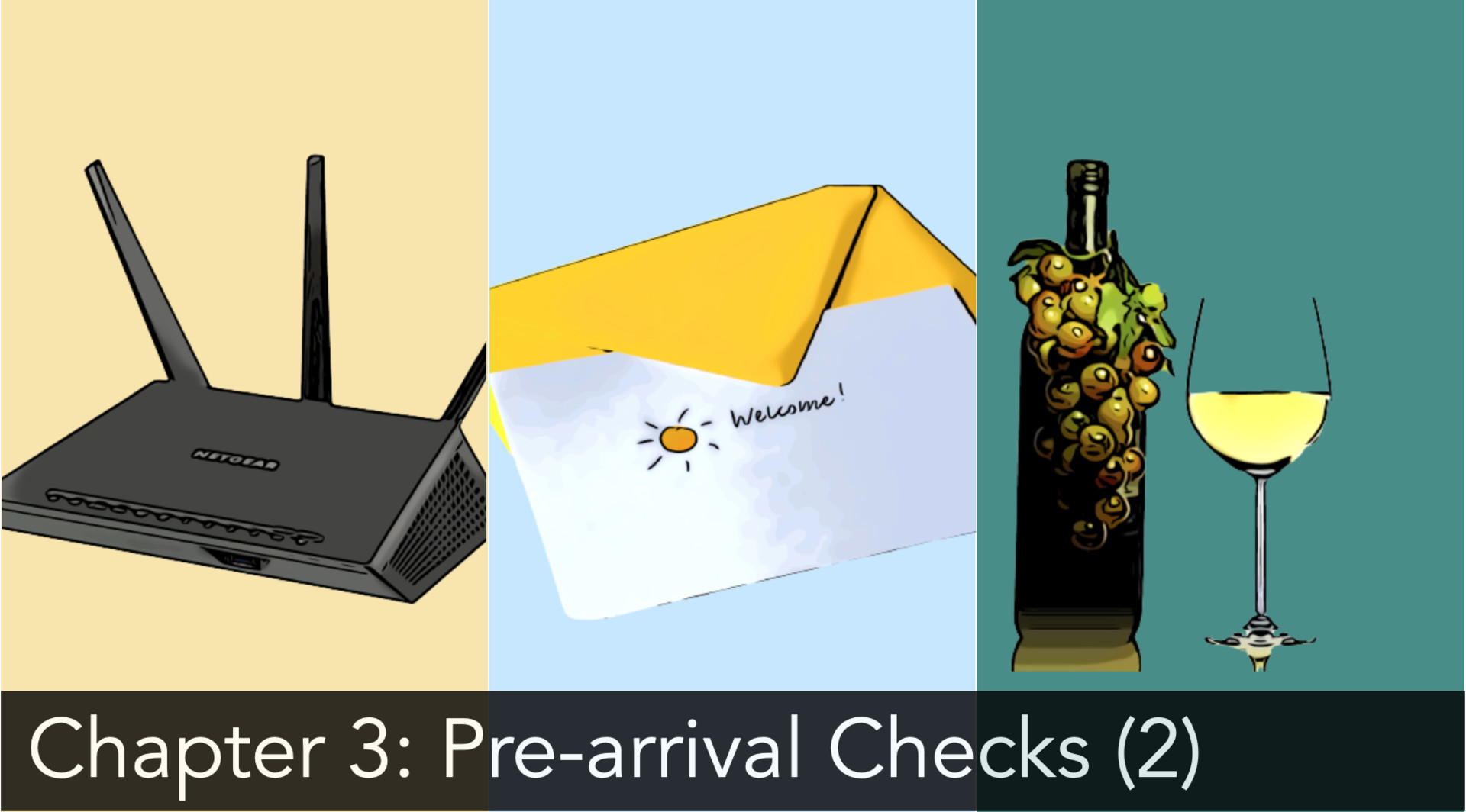 Pre-arrival Checks (3)
Leave a welcome note for guests
Ensure property and contact information are immediately available
Leave a token gift for guests near the entry or in the refrigerator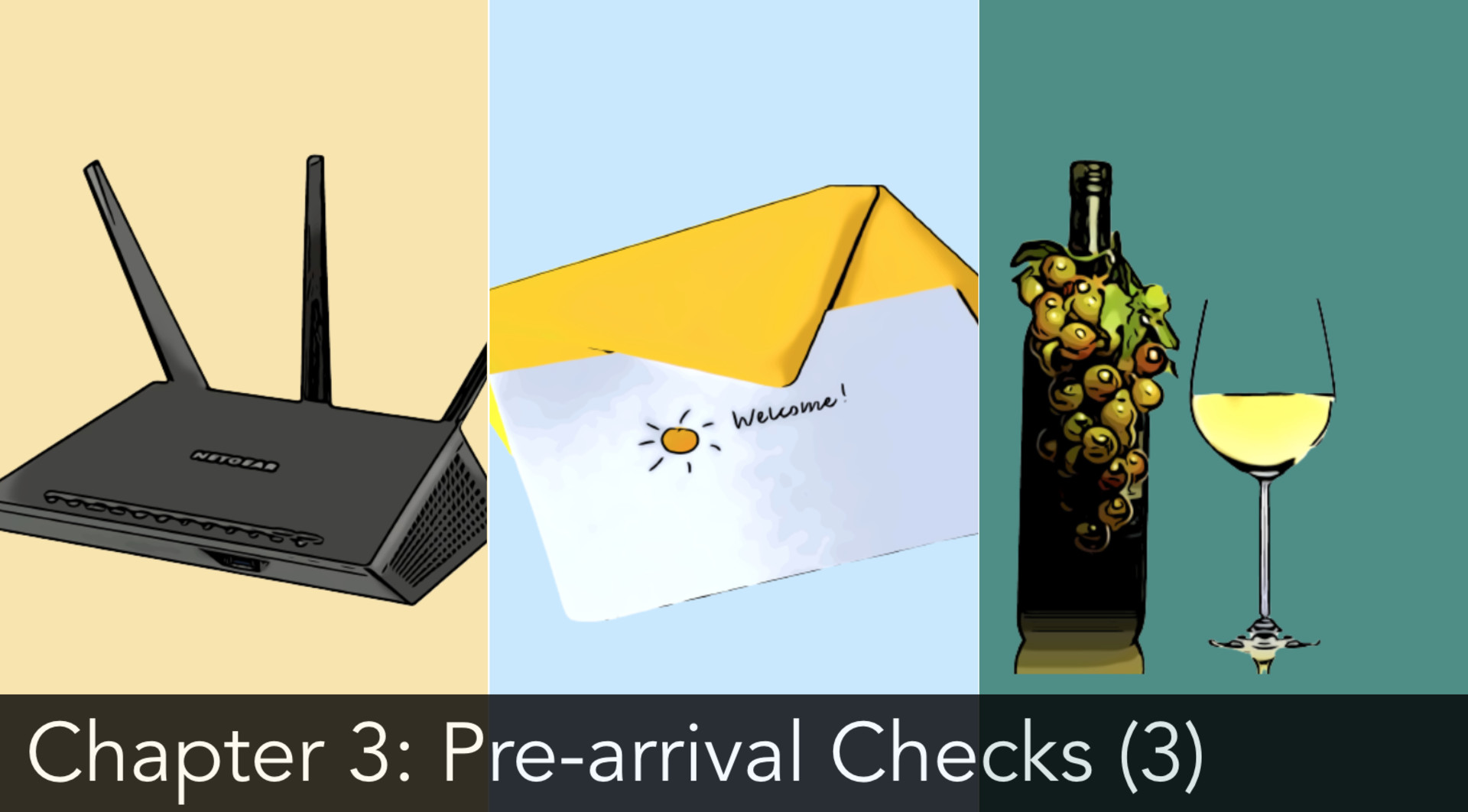 Reducing In-Stay Risks
After guest arrival, contact the guest by email or text to ensure they are satisfied
If guests complain during their stay, resolve issues immediately
Document any issues that arise
Consider using feedback devices for noise monitoring etc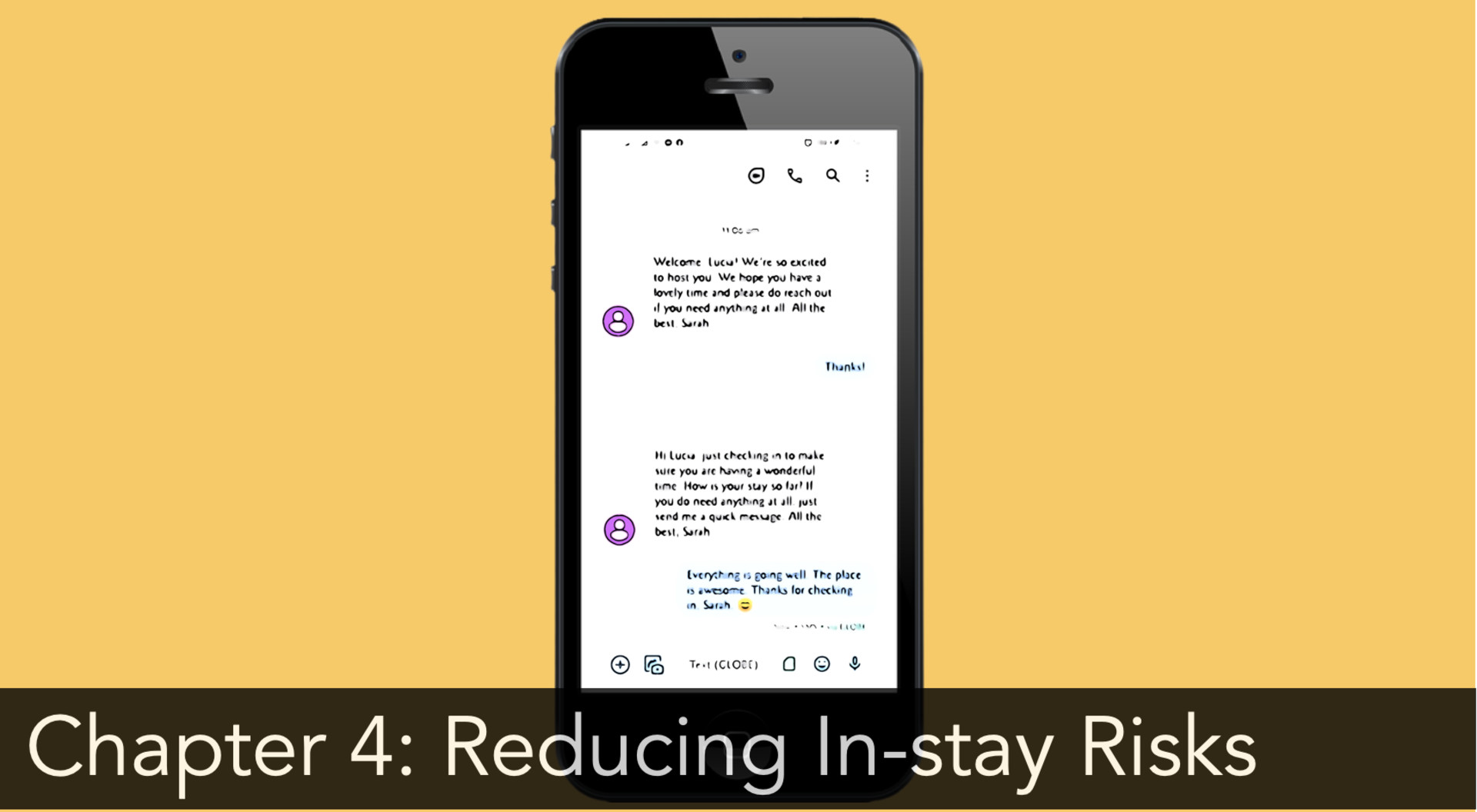 Reduce Post Stay Risks
Ensure your cleaner inspects the property and takes photographs of issues upon arrival
Deal with serious damage by phone with guest and resolve professionally
Send a request for a review 1-2 days after departure along with a thank you note
Ensure any review comments are addressed promptly and courteously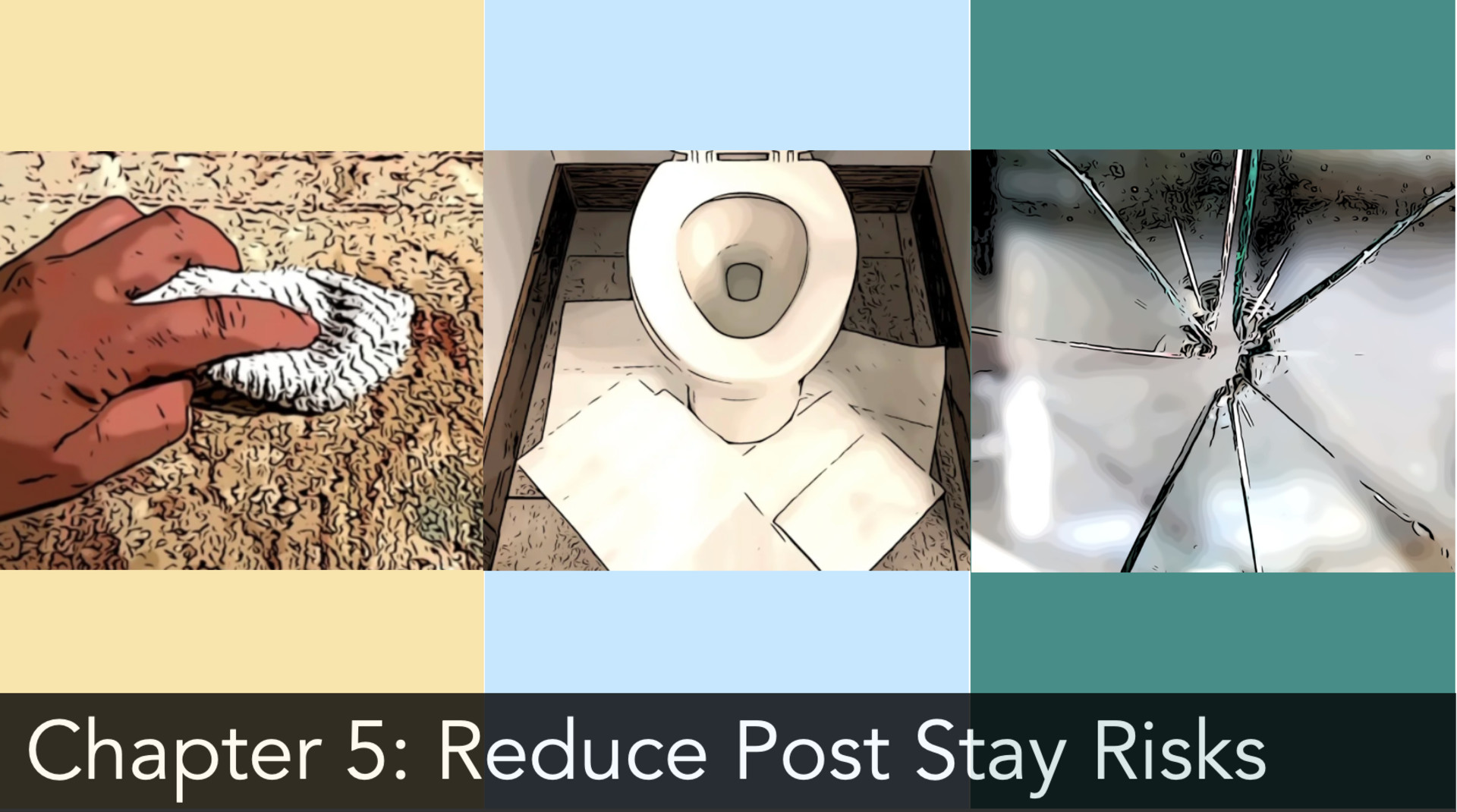 Handling Guest Complaints (1)
Here are a few guidelines to help a situation when you've received a complaint
Stay calm and be polite at all times; this is the most important. Act quickly but not rashly.
Do not place blame on anybody
Take ownership of the narrative but be empathetic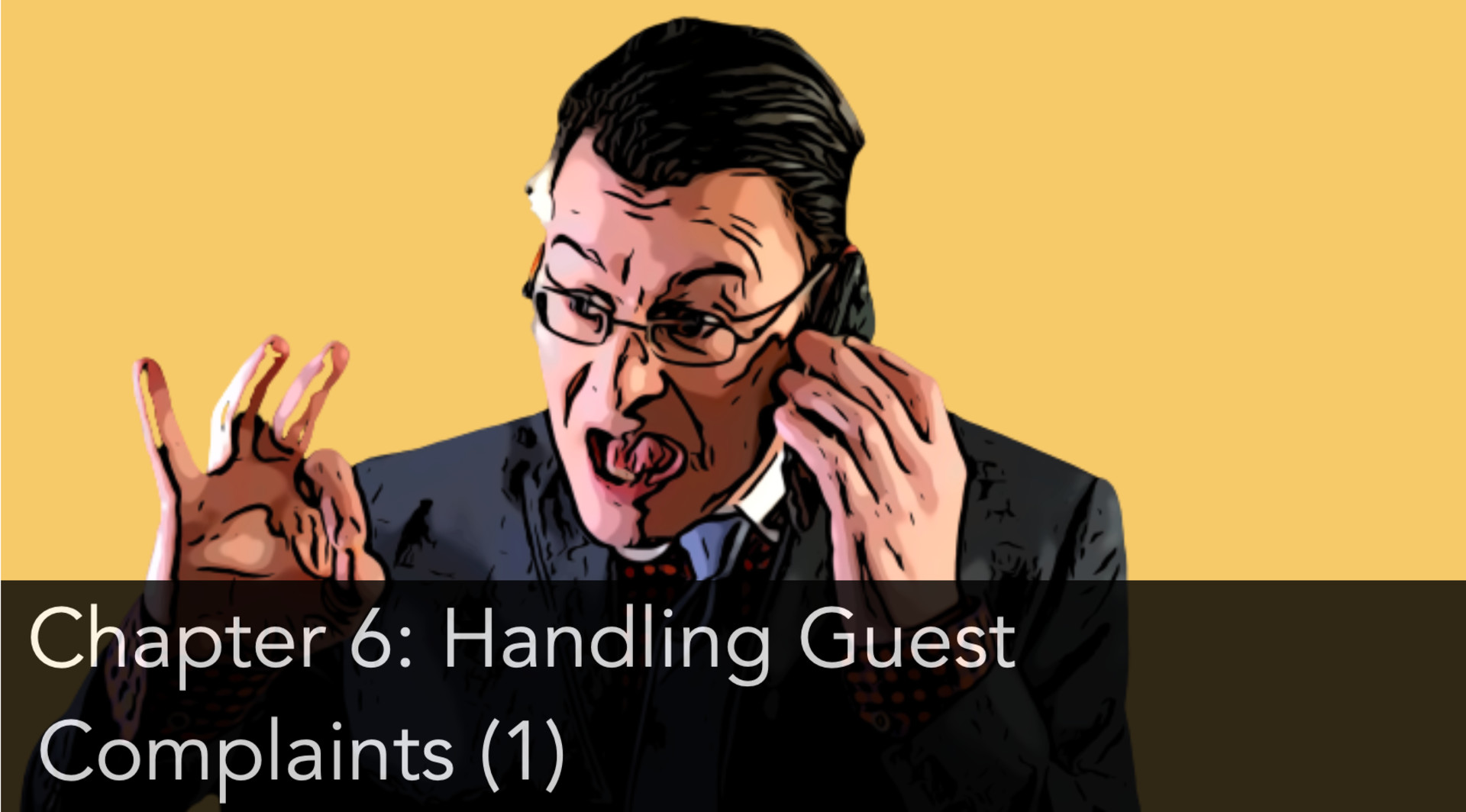 Handling Guest Complaints (2)
Ask the guest what they would like you to do
Do everything to fulfill their expectations within reason
If possible, ask them to document the problem in an email to you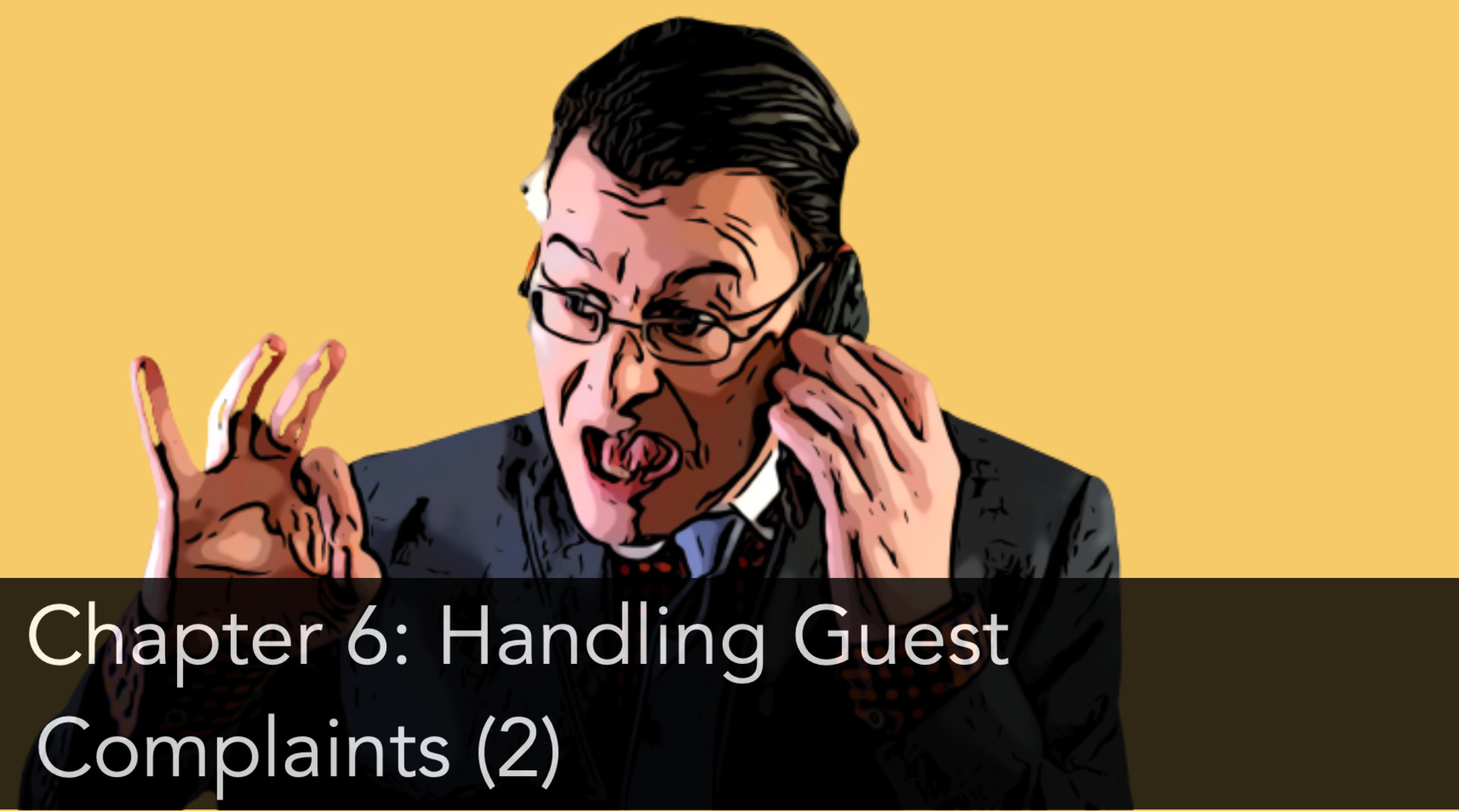 Handling Guest Complaints (3)
Follow up on any agreements in an email
Apologize & thank the guest for helping improve future visitors to enjoy the property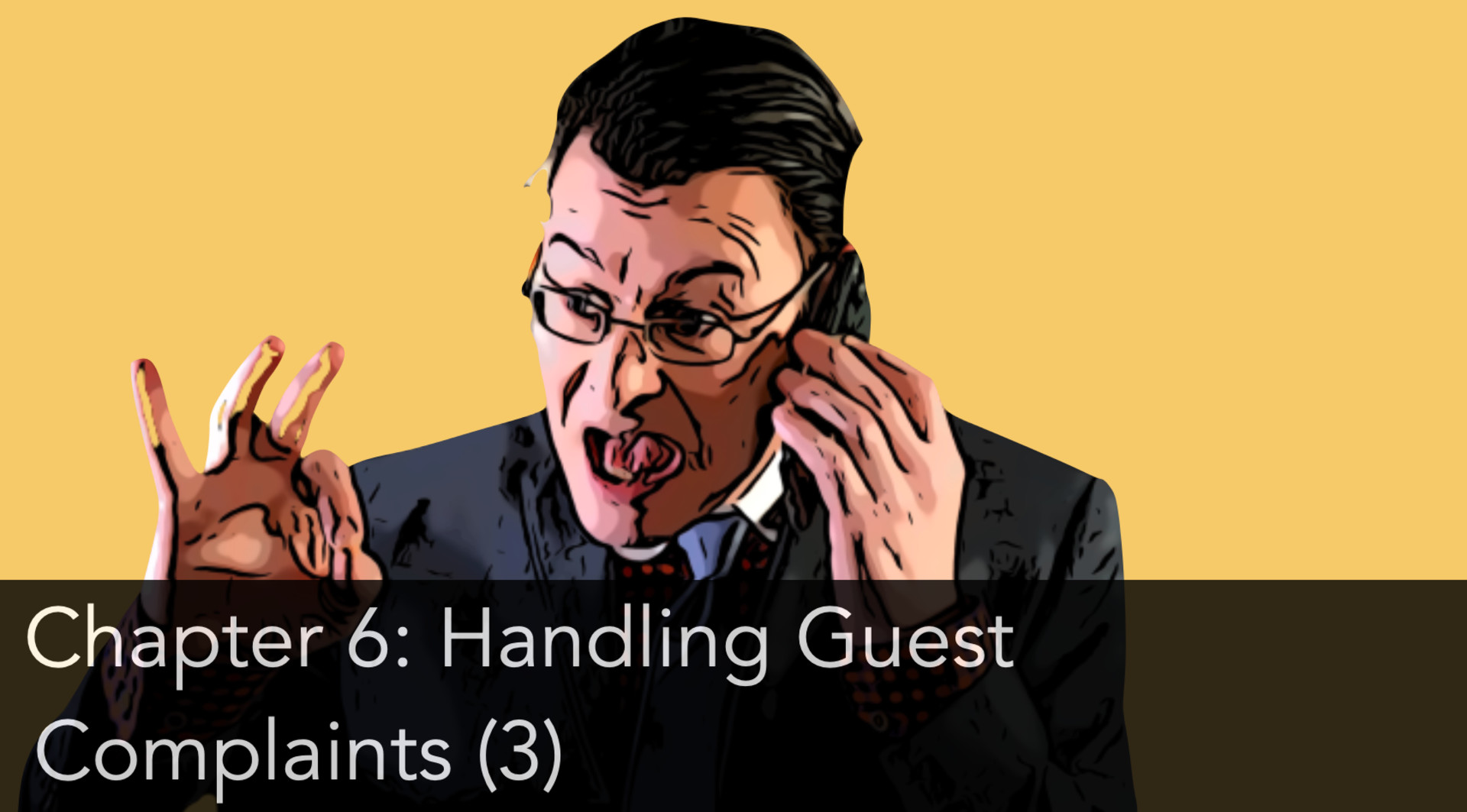 How to Mitigate Genuine Complaints (1)
Guests will often seek reparation or damages and hosts should be prepared
Hosts may offer a future stay at a discount or days free
Hosts may offer other free options, such as a free meal at a local restaurant
Hosts may offer a refund to mitigate the level of complaint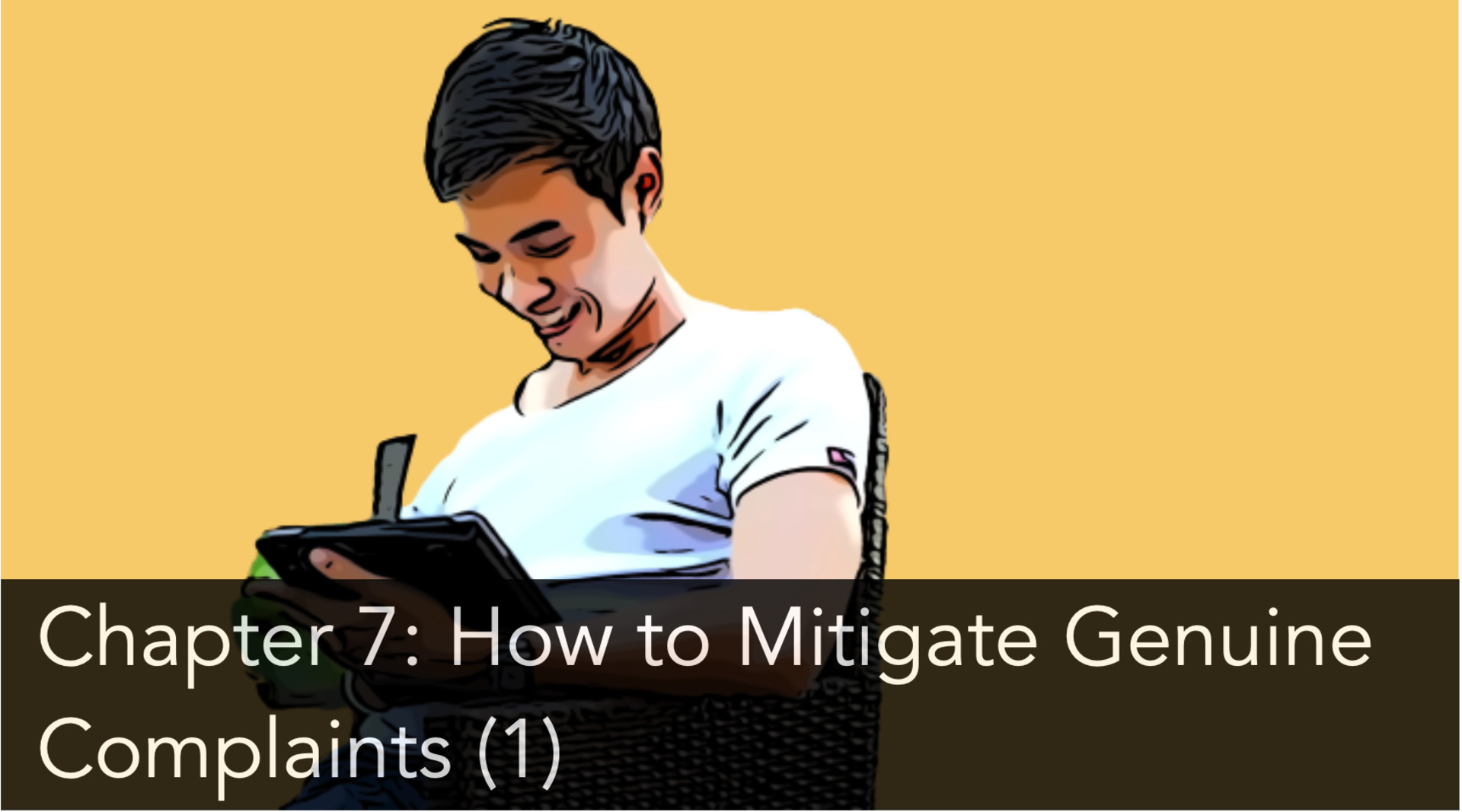 How to Mitigate Genuine Complaints (2)
In serious situations, a host may offer to contact their insurance company
Agree on a conclusion together to implement an amiable resolution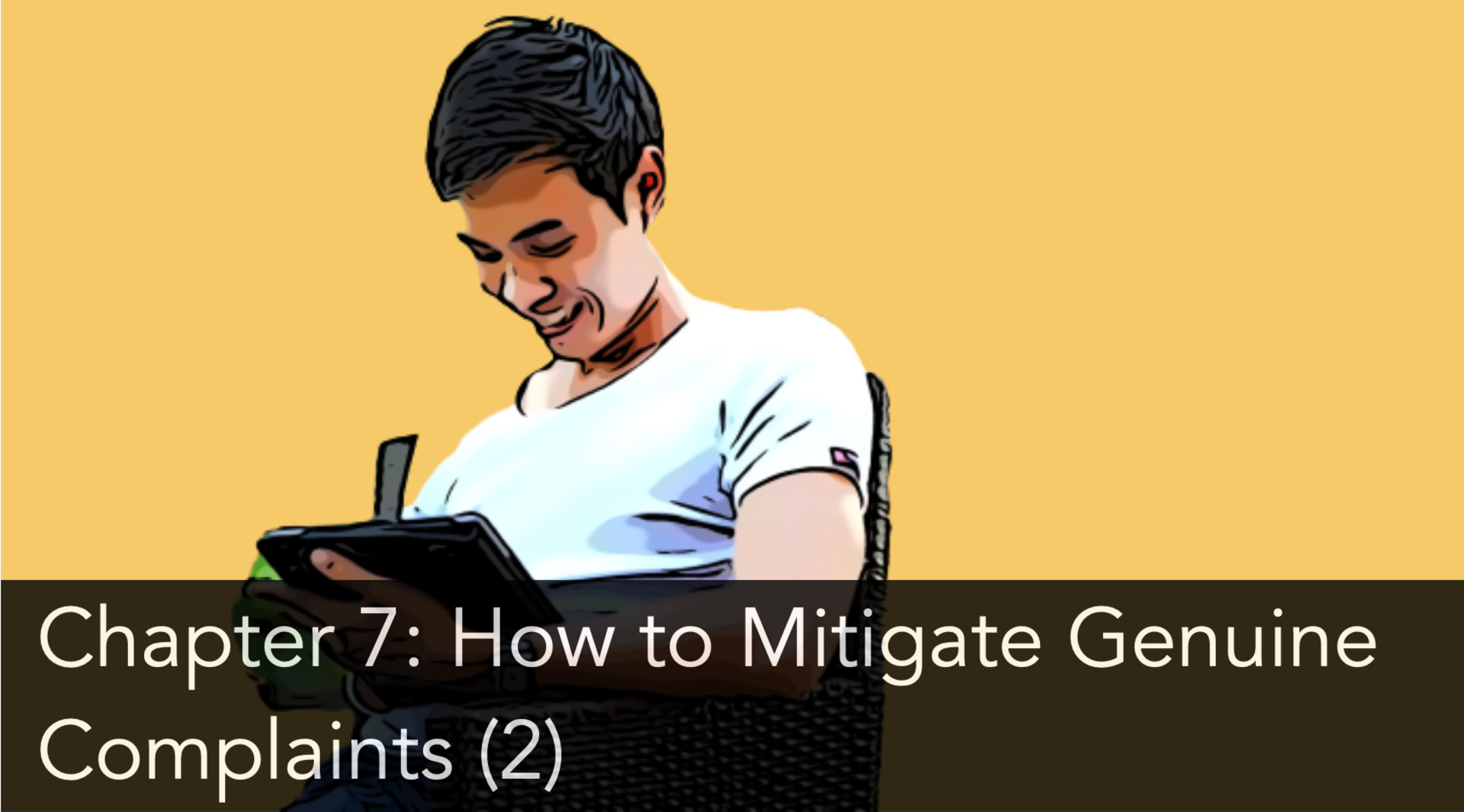 Handling Poor Published Reviews (1)
If a poor review is published unfairly on a listing platform, take action quickly but do not be rash
Ask the guest to change their review and explain that it's important to your livelihood. If on Airbnb, then the guest knows they can also be reviewed.
Contact the OTA and send supporting evidence. For Airbnb bookings, it is recommended to keep all communication on the AIrbnb platform
Delay leaving a guest review, if on Airbnb. This gives people time to calm down and delays the Airbnb guest review request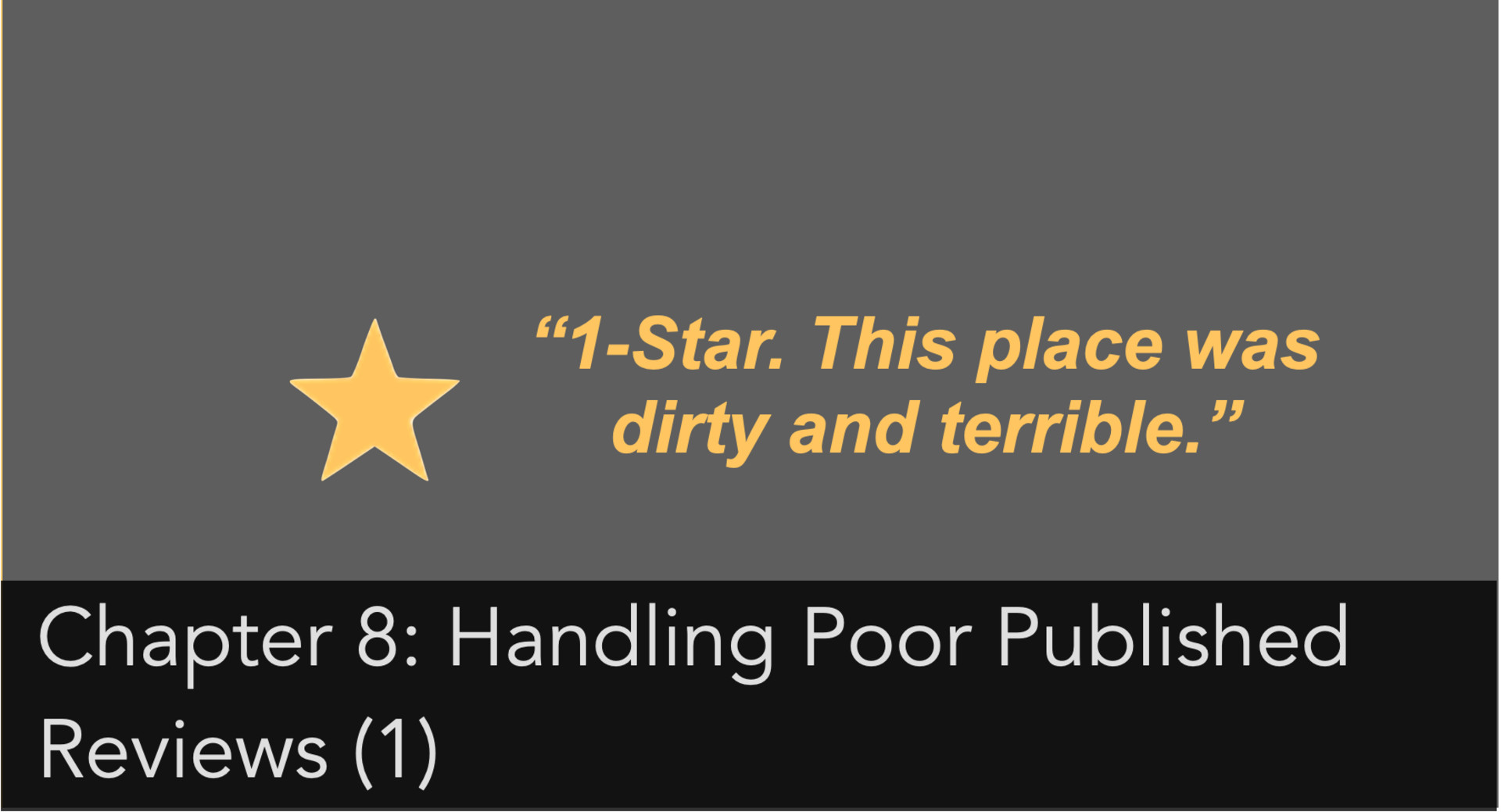 Handling Poor Published Reviews (2)
Write a long public response to the poor review. Focus on the positives storybook how you resolved the negative, promptly and pleasantly
Using "Properly Checklists" can help provide supporting evidence to combat complaints at this level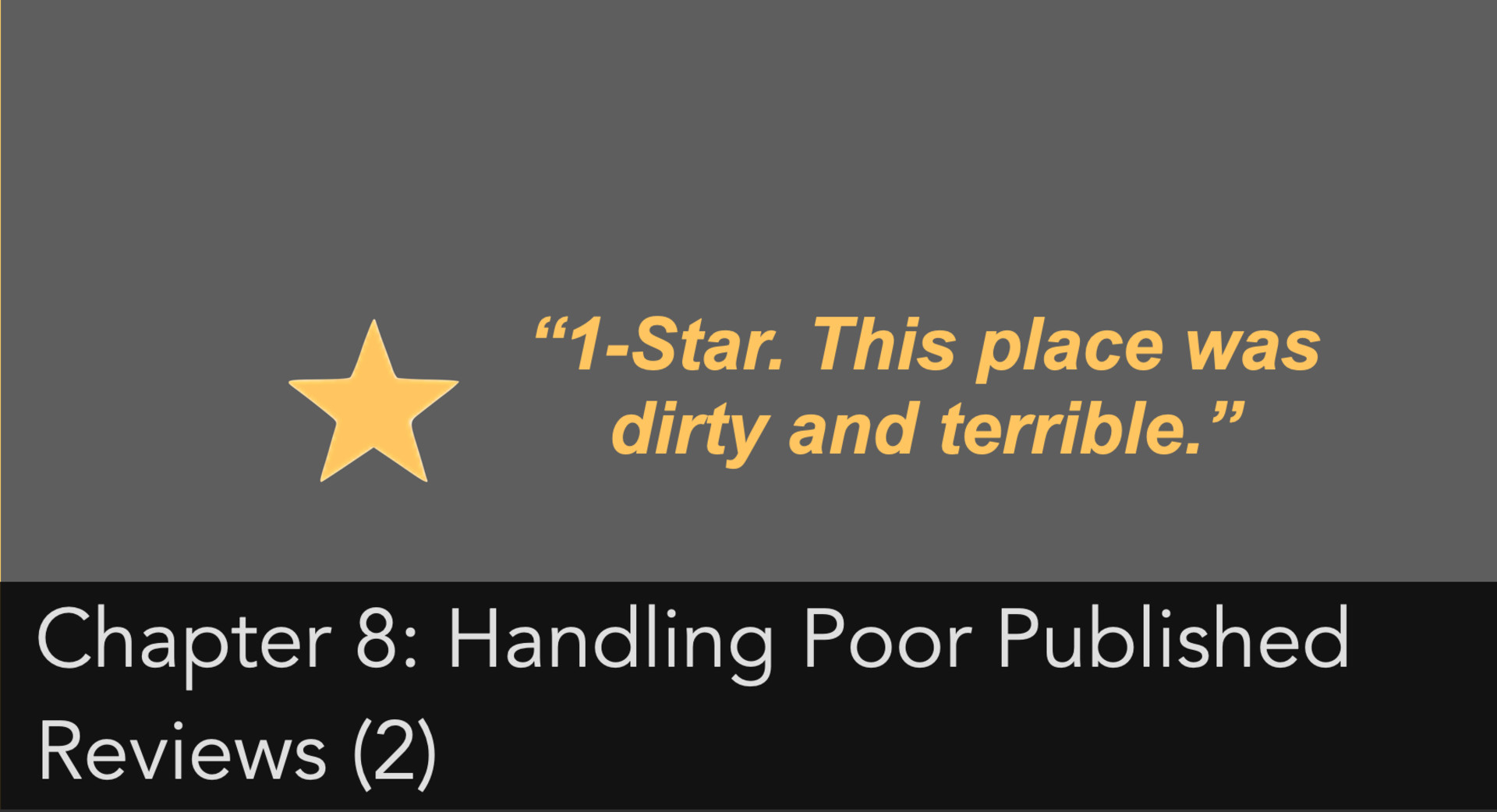 Most Common Complaints (1)
Cleanliness issues: Use Properly Checklists
Poor Wifi connection: Use Properly's Best Practices Skills Library (See below)
Outside areas are dirty and not maintained
Lack of communication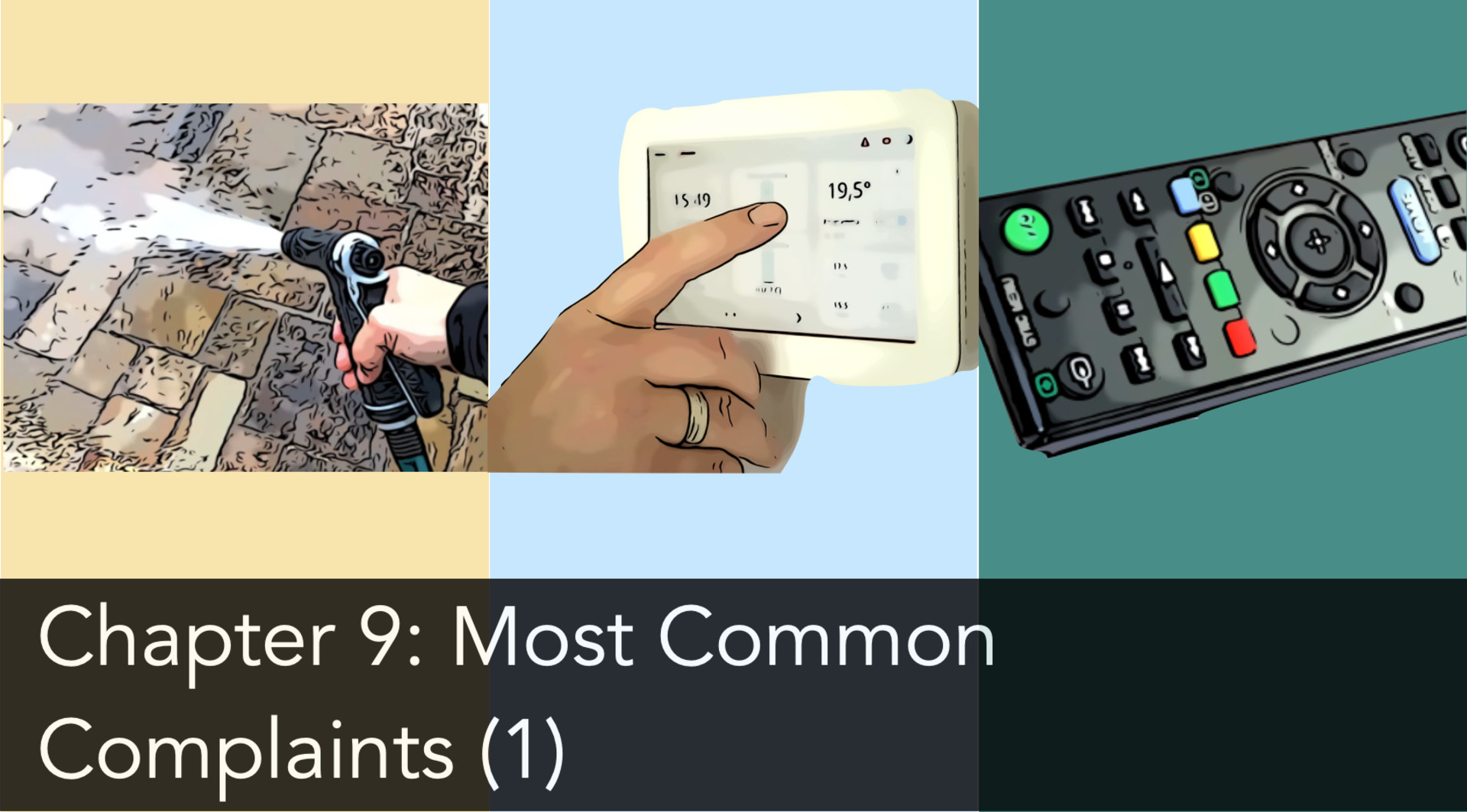 Most Common Complaints (2)
Too many house rules
TV controls not working
Temperature: too hot or too cold
Too noisy
Additional Resources
Congratulations on completing Properly's Best Practice on spotting and avoiding reasons for bad reviews
You'll find additional Skills and How-tos in our Skills Library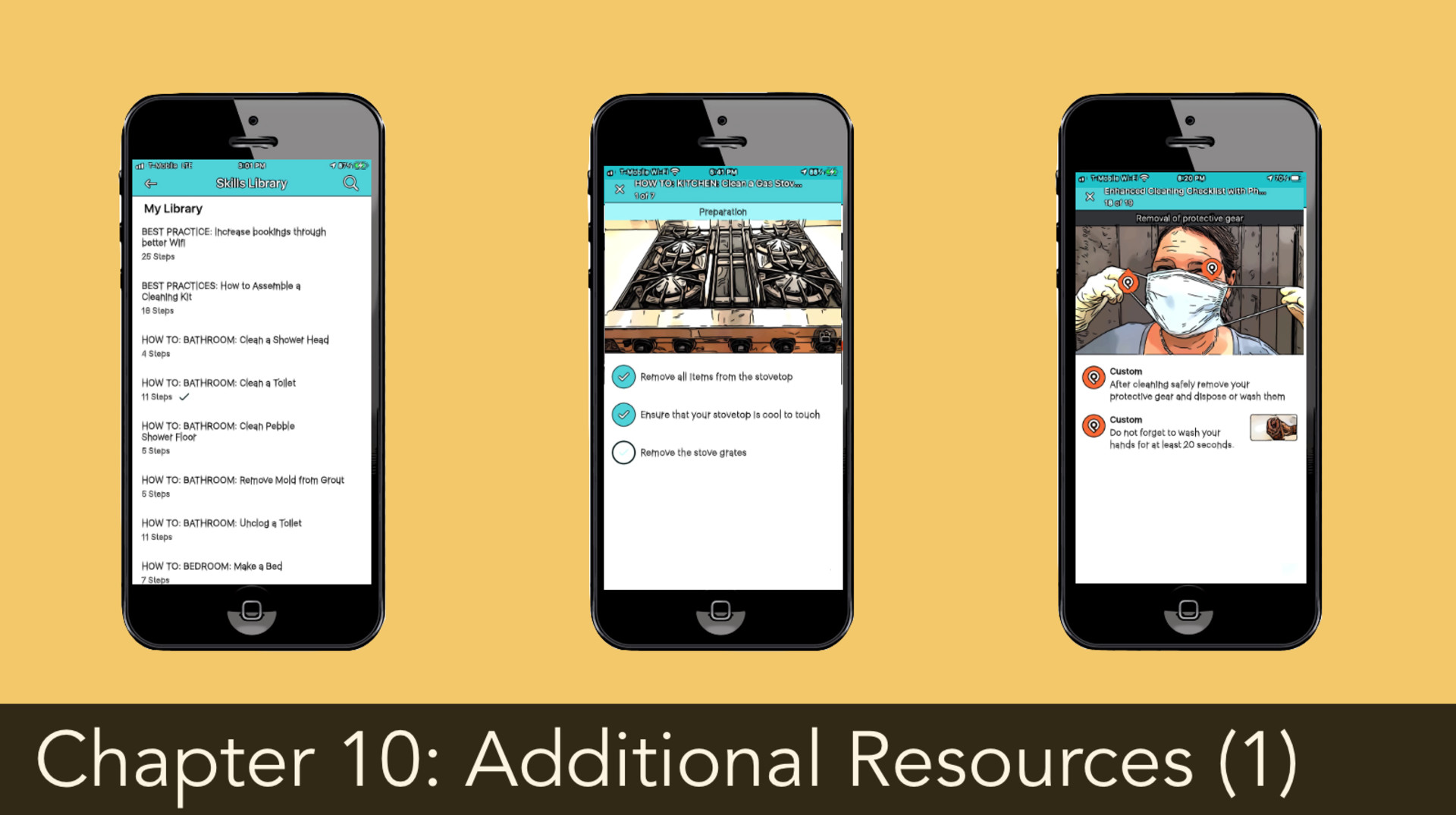 Additional Resources
You can integrate our Checklists directly into your Jobs, or learn and train using our Skills. Other relevant Skills and Checklists include:
BEST PRACTICE: Increase Bookings Through Better WiFi; How to Test Wifi, How to troubleshoot WiFi
CHECKLISTS: Test WiFi; Troubleshoot WiFi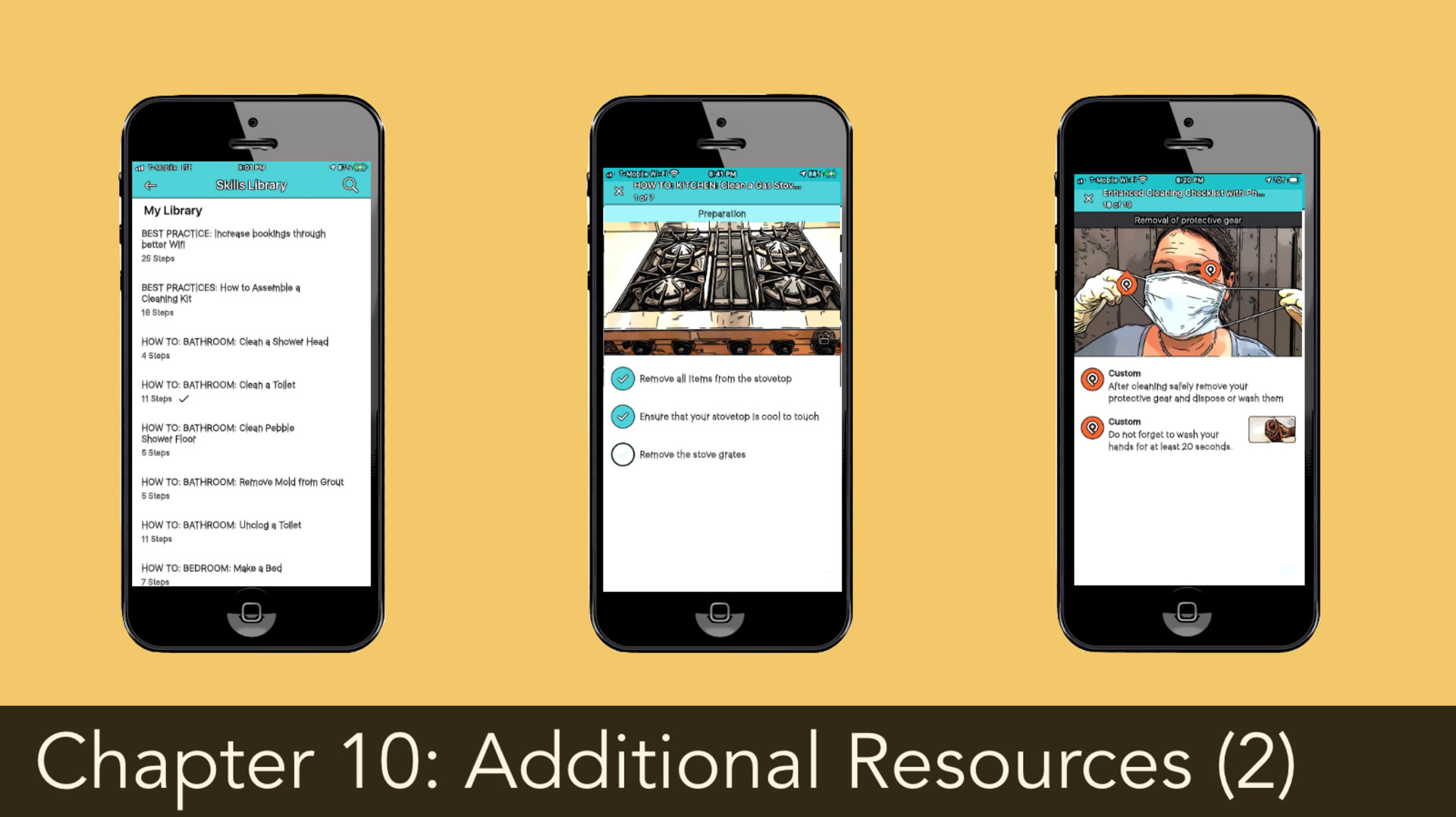 Loved by Property Management Professionals
Properly's Remote Inspection service goes beyond the app. Their optional Remote Inspection team is the secret weapon that helps me manage multiple properties without the stress.
My usual cleaning service closed during the holidays, but by using Properly, I was able to plug a new cleaner in without even meeting them to do a walk-through.