This Skill is designed to show Service Providers the basics of using the Properly app, including the following:
1) Accepting and declining jobs
2) Starting and completing jobs
3) Checklists and tasks
4) Verification photos
5) Overview
6) Reporting problems
7) Communicating with client's using Chat
8) Feedback
This is a 5 minute read
Complete our courses and get certified with new Skills
REGISTER NOW

Jobs: accepting/declining
Tap the "Jobs" tab (1) to view new job requests under "New Requests" (2)
Preview the job by tapping "Preview" and reviewing the tasks (3)
Accept, accept and reply, or decline the job (4)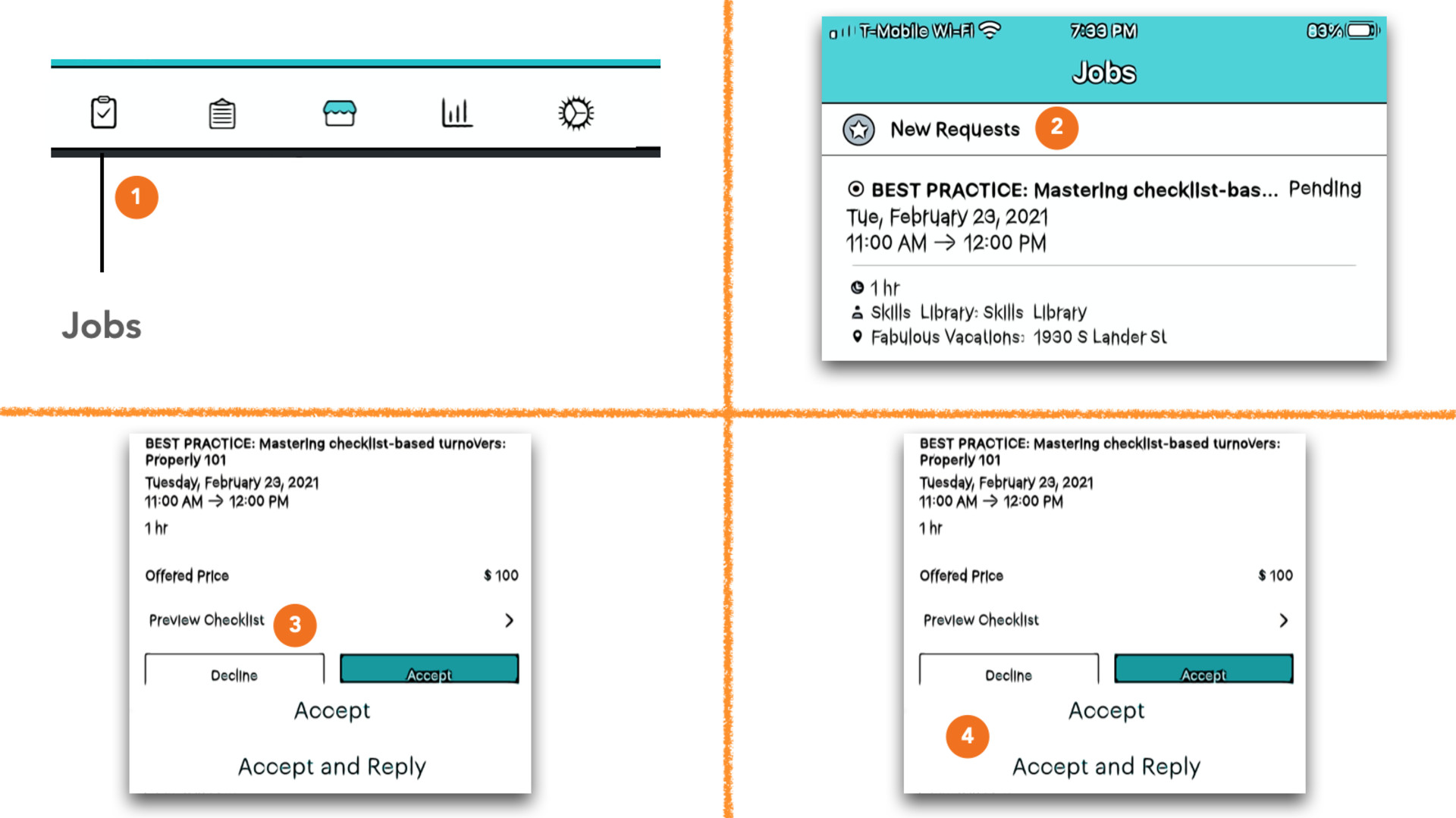 Jobs: starting and completing
On the day and time of the job, tap the calendar icon on the bottom left of the navigation bar and tap the job to start (1)
Review the checklist description and swipe left to continue (2)
Read each task and tap it to check it off when you've completed it (3)
When a task requires a verification photo, tap the camera icon to take the requested verification photo (4)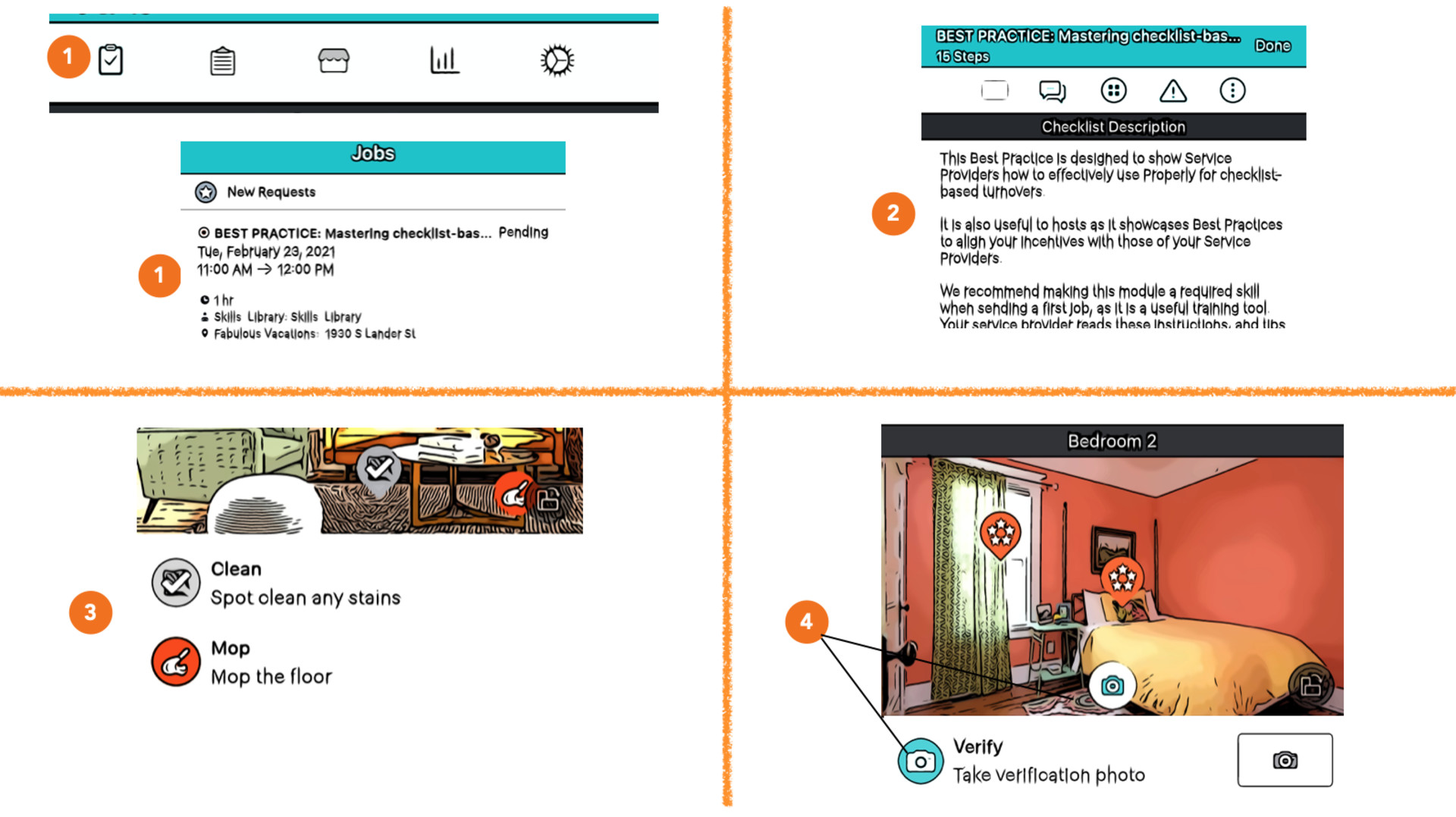 Overview
Tap the "Overview" icon to see which tasks you have missed (1)
Checkmarks indicate all tasks for that group have been completed (2)
Tap on any slide with incomplete tasks to advance to that part of the job (3)
You can also use "Overview" to advance to a specific part of the job (4)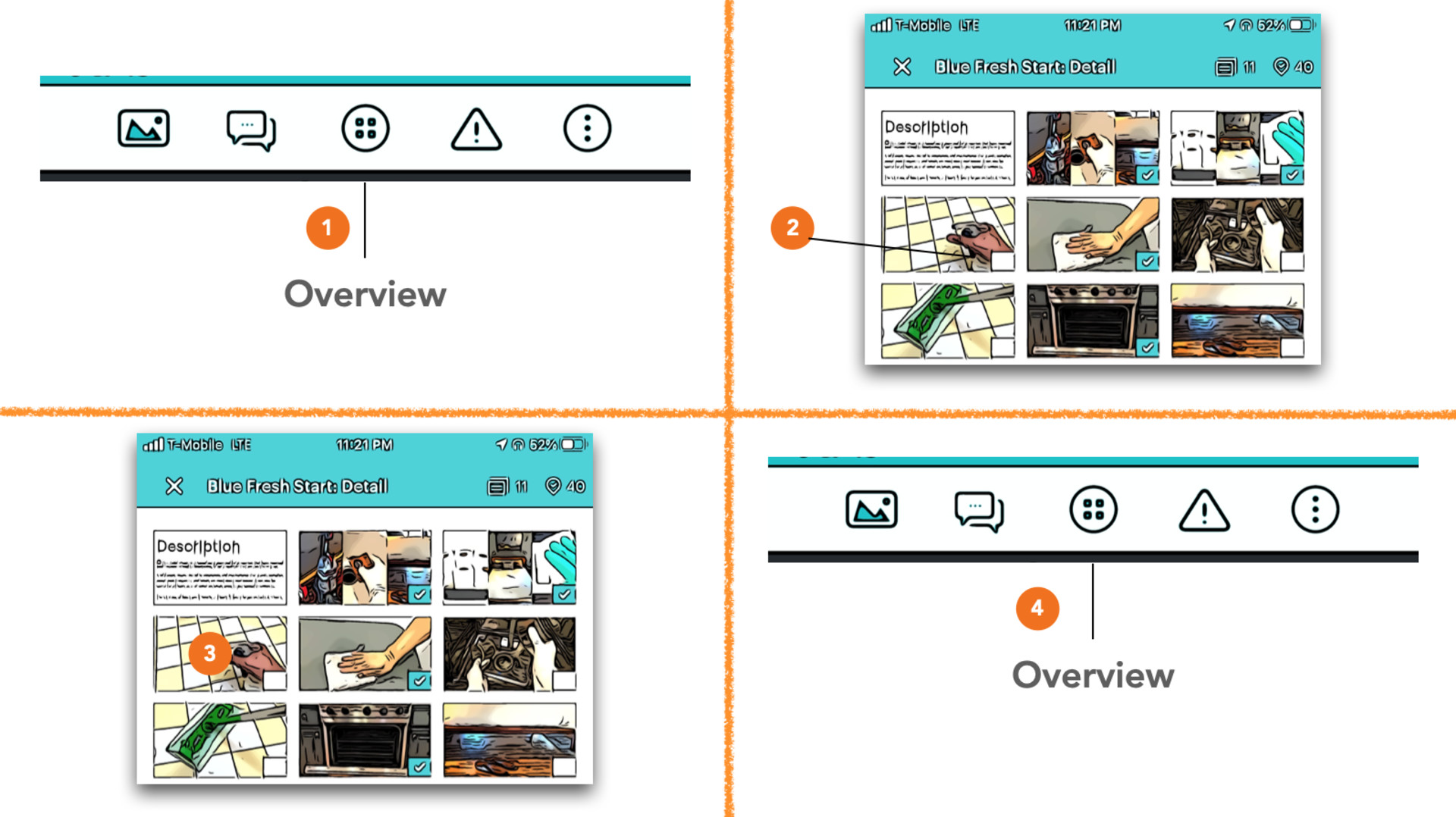 Reporting problems
Tap the "Problem Report" icon to report a problem (1)
Add a title and description (2)
Tap the photo icon to add up to 10 photos of the problem (3)
Rank the severity of the problem from 1-5 (4)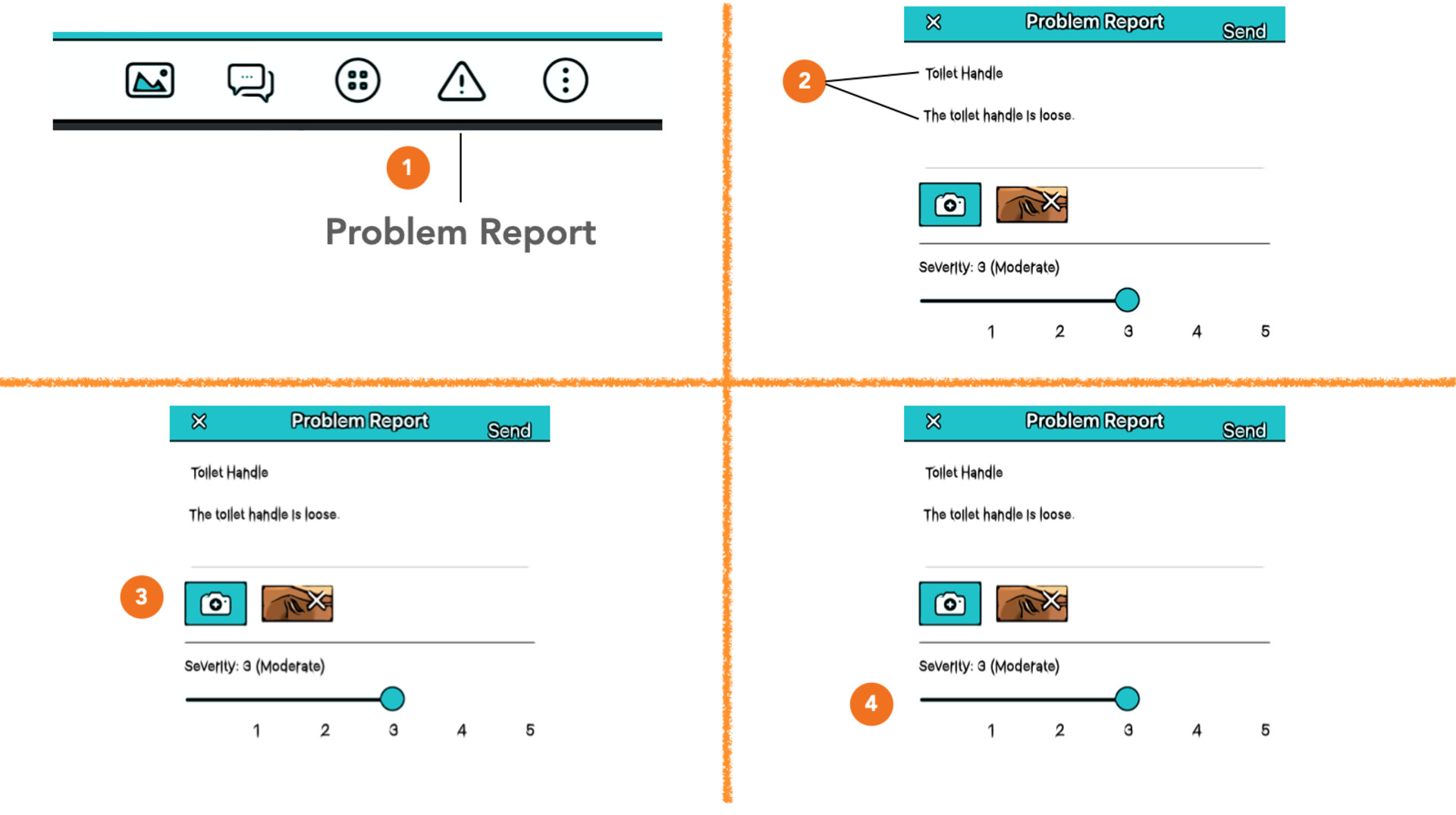 Chat
Use "Chat" to communicate with clients by tapping the "Chat" icon (1)
Enter your message and/or take photos to send to your client (2)
Watch for the orange notification to indicate your client has responded and tap the "Chat" icon (3)
View your client's message (4)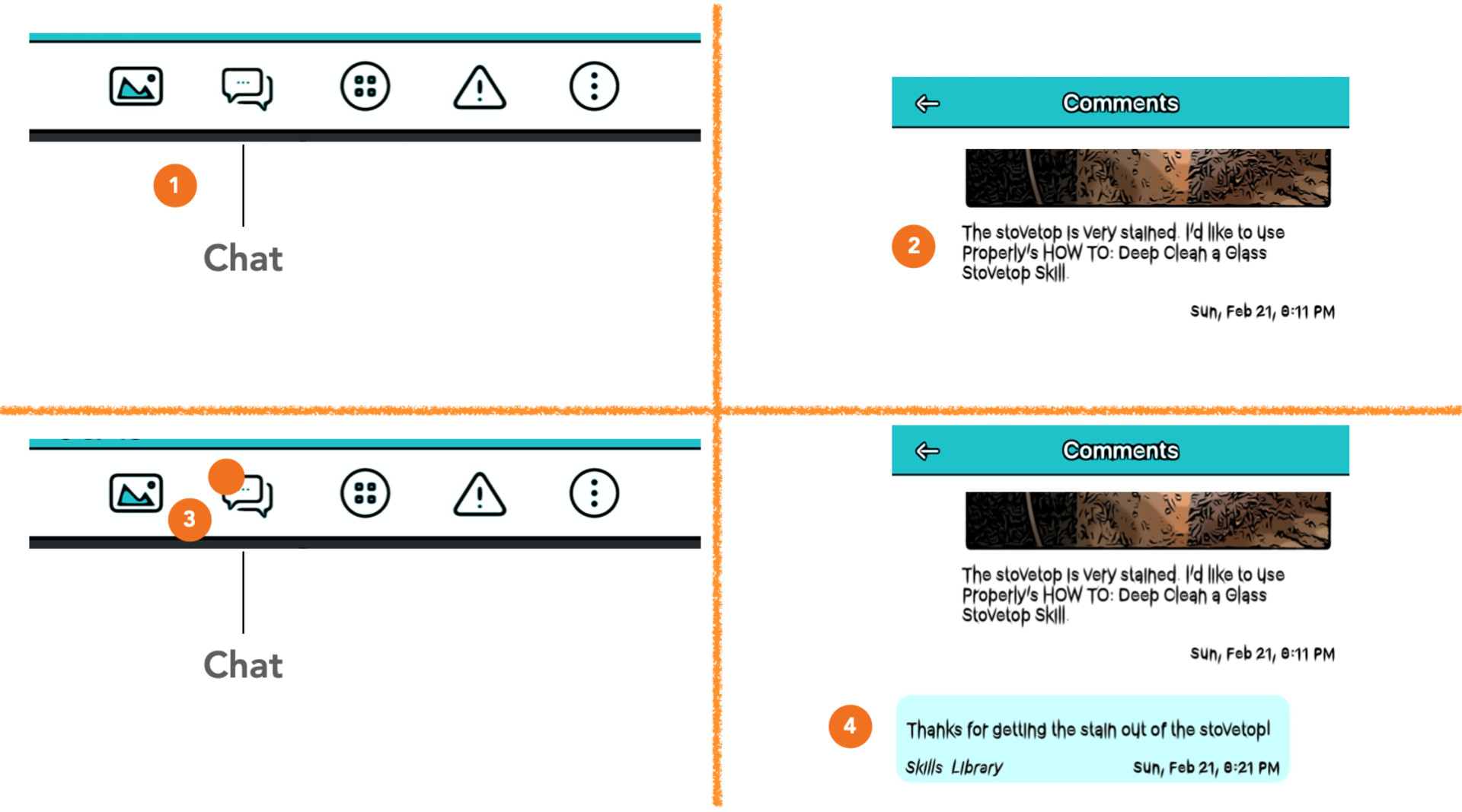 Feedback
An orange notification on "Photos" indicates you've received feedback. Tap the "Photos" icon to view feedback (1)
Read feedback your client has provided and view the thumbs up or thumbs down (2)
Make corrections based on the feedback and tap the camera icon to take a new verification photo (3)
View new feedback (4)
Loved by Property Management Professionals
Properly's Remote Inspection service goes beyond the app. Their optional Remote Inspection team is the secret weapon that helps me manage multiple properties without the stress.
My usual cleaning service closed during the holidays, but by using Properly, I was able to plug a new cleaner in without even meeting them to do a walk-through.