If you haven't signed up for Properly Pro, you can still accept any Job Request that isn't marked with a "Pro" badge.
However, if you get a Pro Job Request, you'll receive an email notification letting you know that you can only accept the request if you're a Properly Pro.
Complete our courses and get certified with new Skills
REGISTER NOW

Pro Job Intro
The steps for accepting a Pro Job (easy to identify thanks to their bright orange "Pro" badges) are basically the same as those for booking a non-Pro job. However, there are a few differences...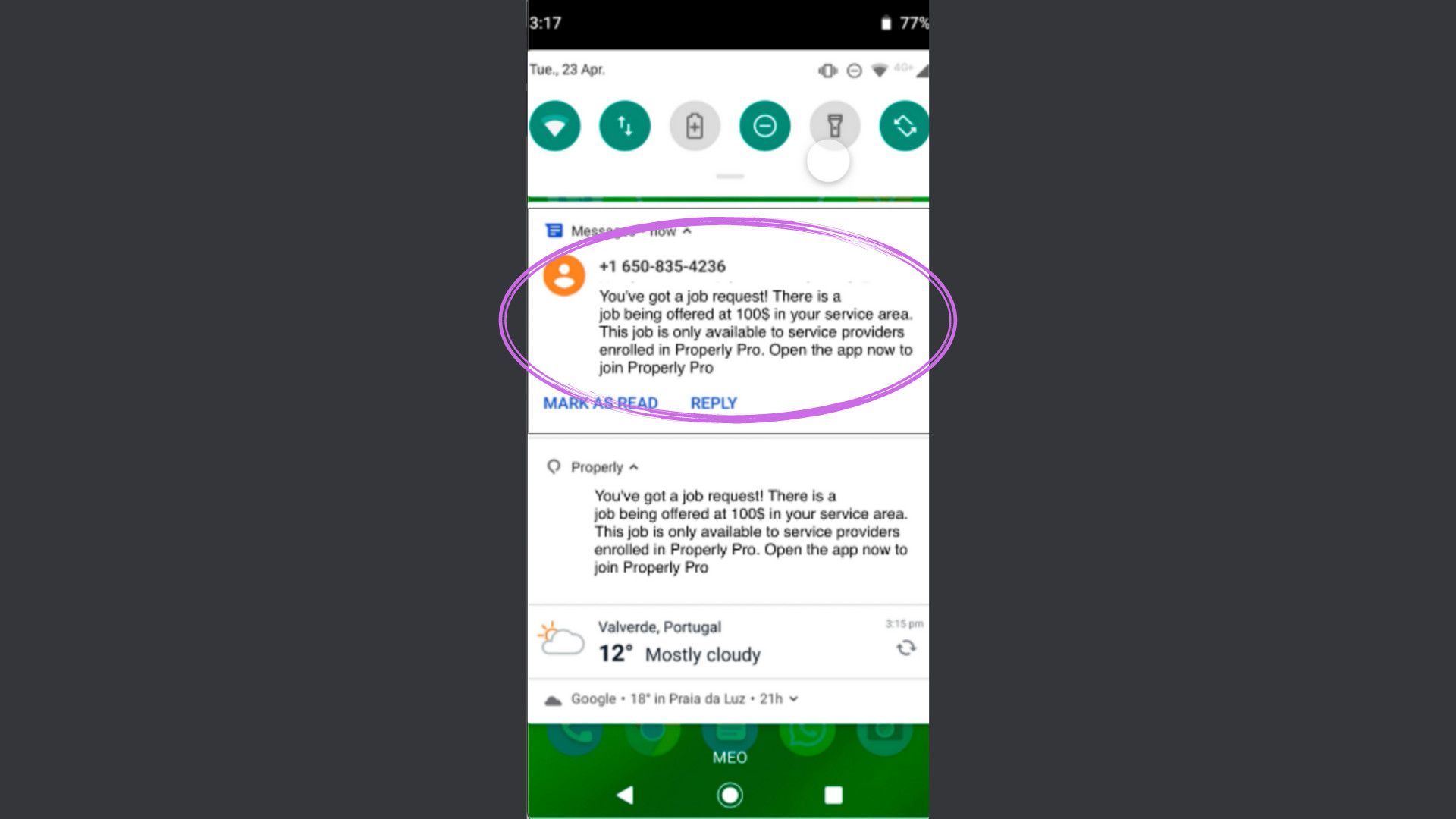 What's a Pro Job?
Pro Job Requests in the app appear differently to Pro Service Providers than those not part of Properly Pro.
If you're not a Pro, you'll only see general information about the job (ex. date, job duration, offered price, and general location.) Pros get more specifics (exact location, etc.)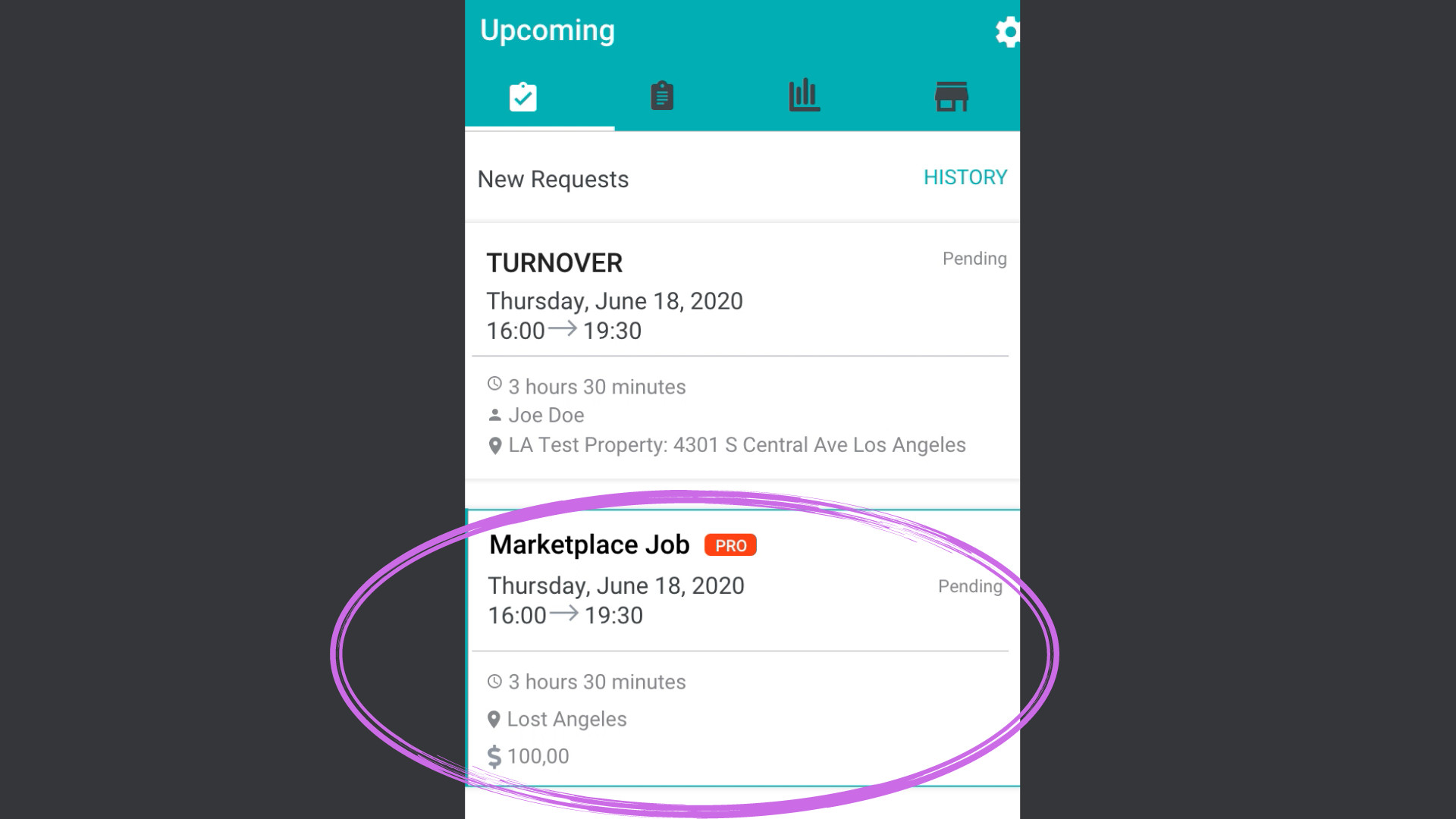 Joining Properly Pro
This will take you to the new "Marketplace" section, where you'll see a brief overview of the benefits of signing up for Properly Pro.
Tap "Join Pro" to sign up.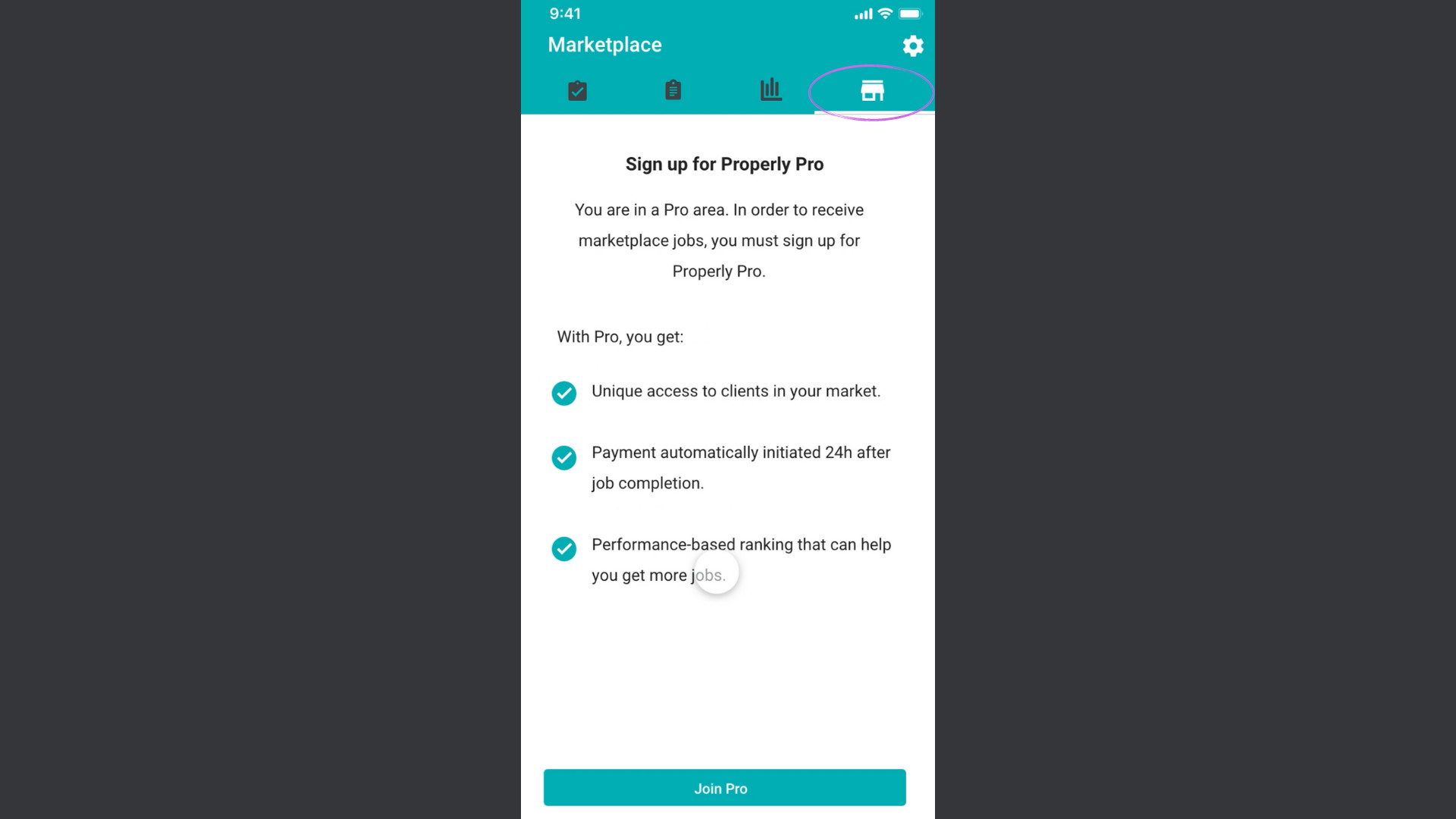 Joining Properly Pro
After tapping the "Join Pro" button in the "Marketplace" section of the app, you'll get a quick description of the two steps it takes to join Pro: Step One: Agree to the commitments of Properly Pro. Step Two: Set up a bank account so you can receive Pro Job payments automatically.
Tap "Join Now."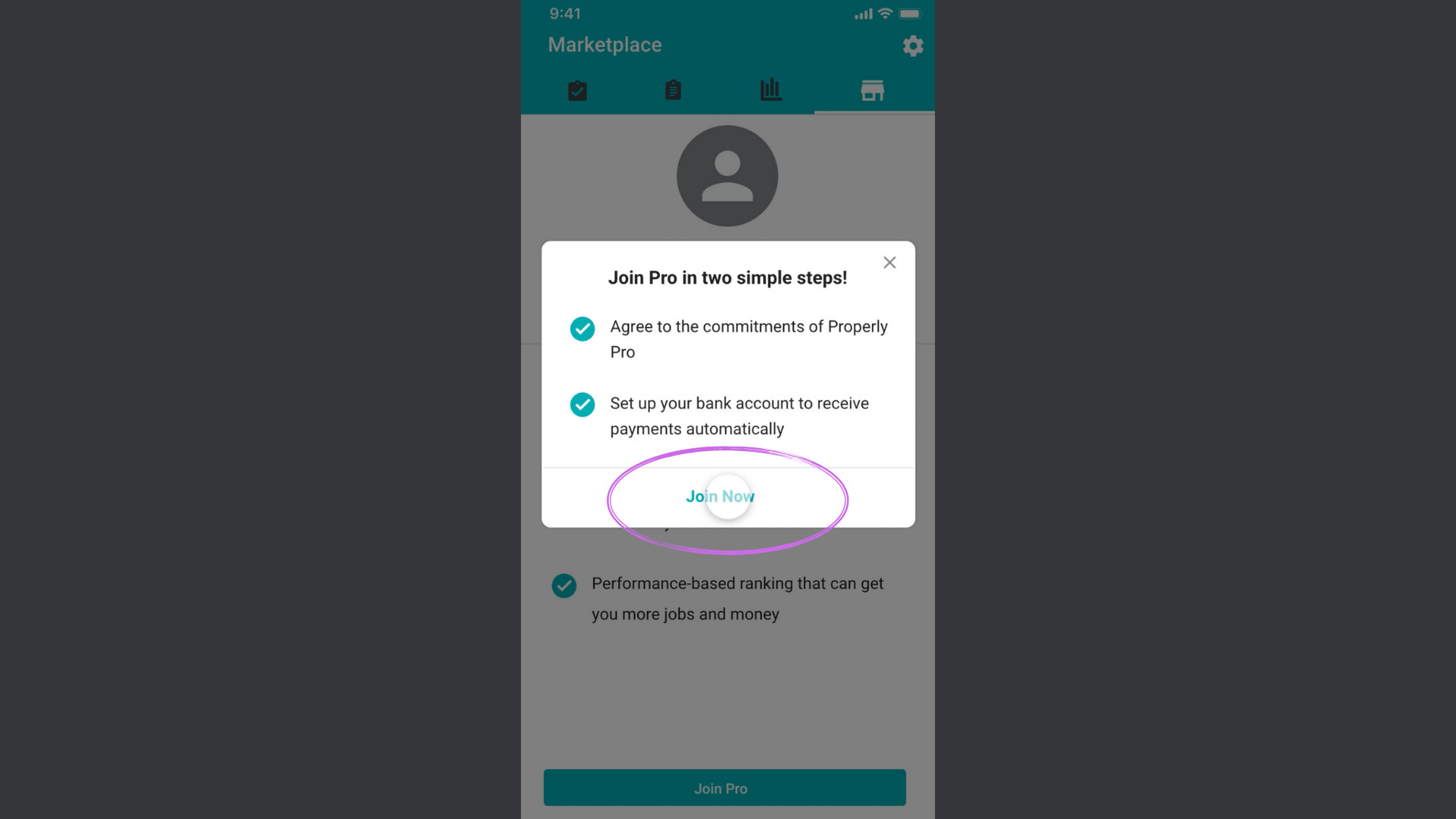 "Become a Pro" Page
On the "Become a Pro" page, you'll need to read over and agree to each of your commitments.
To review the commitments, tap the dropdown caret next to each section of the agreement and read it over.
Then, agree to those commitments by tapping on the circle next to each one.
NOTE: You cannot continue the sign-up process unless you accept each commitment.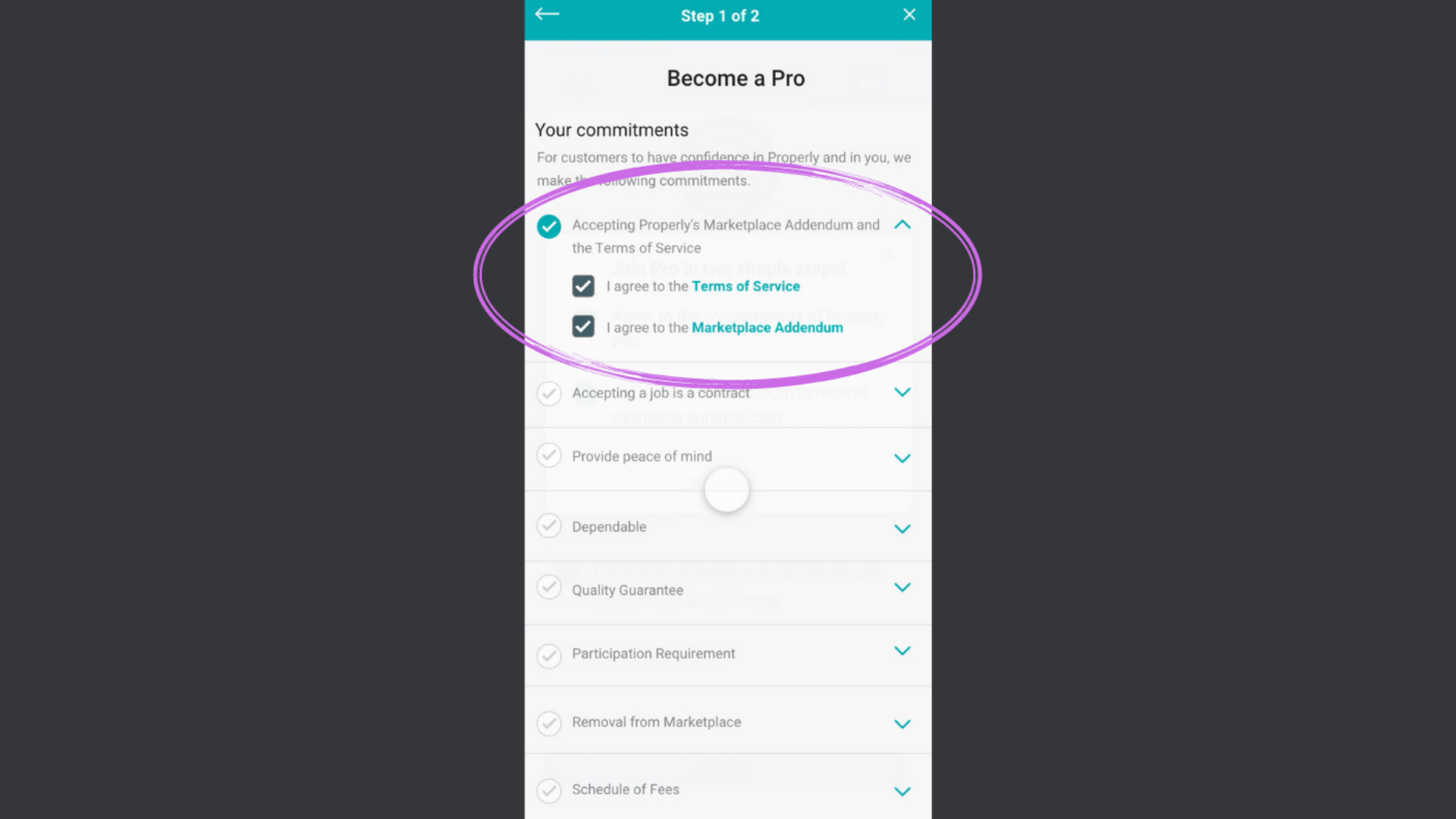 Agree to Terms of Service
Once you've checked off each commitment, click "I agree with the Marketplace Commitments" at the bottom of the page.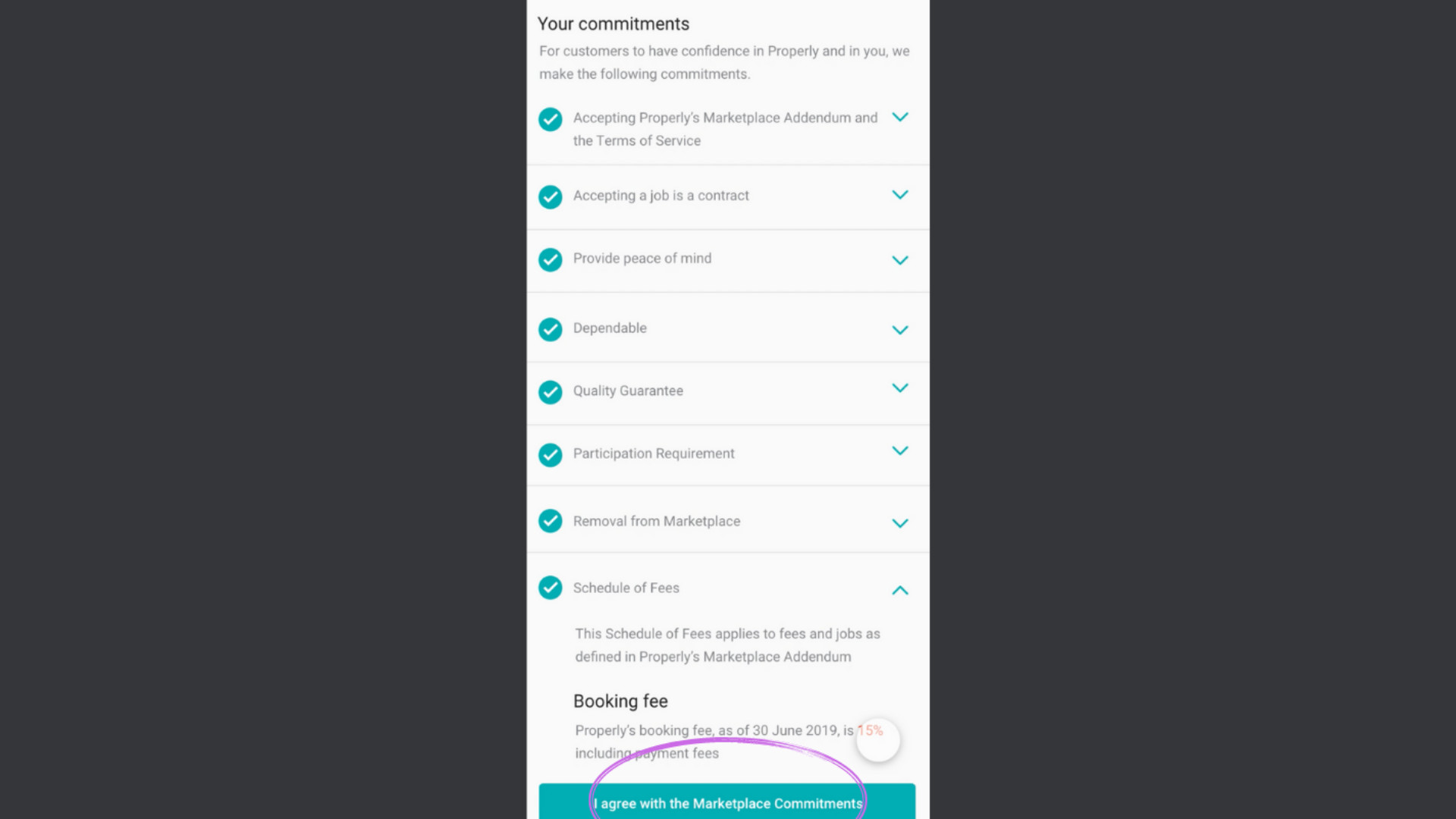 Connect with Stripe Payment Account
Next, in order to get paid automatically after each Pro Job you complete, you need to add your bank account information to the app.
NOTE: You'll also need to create and add a Stripe account to the app.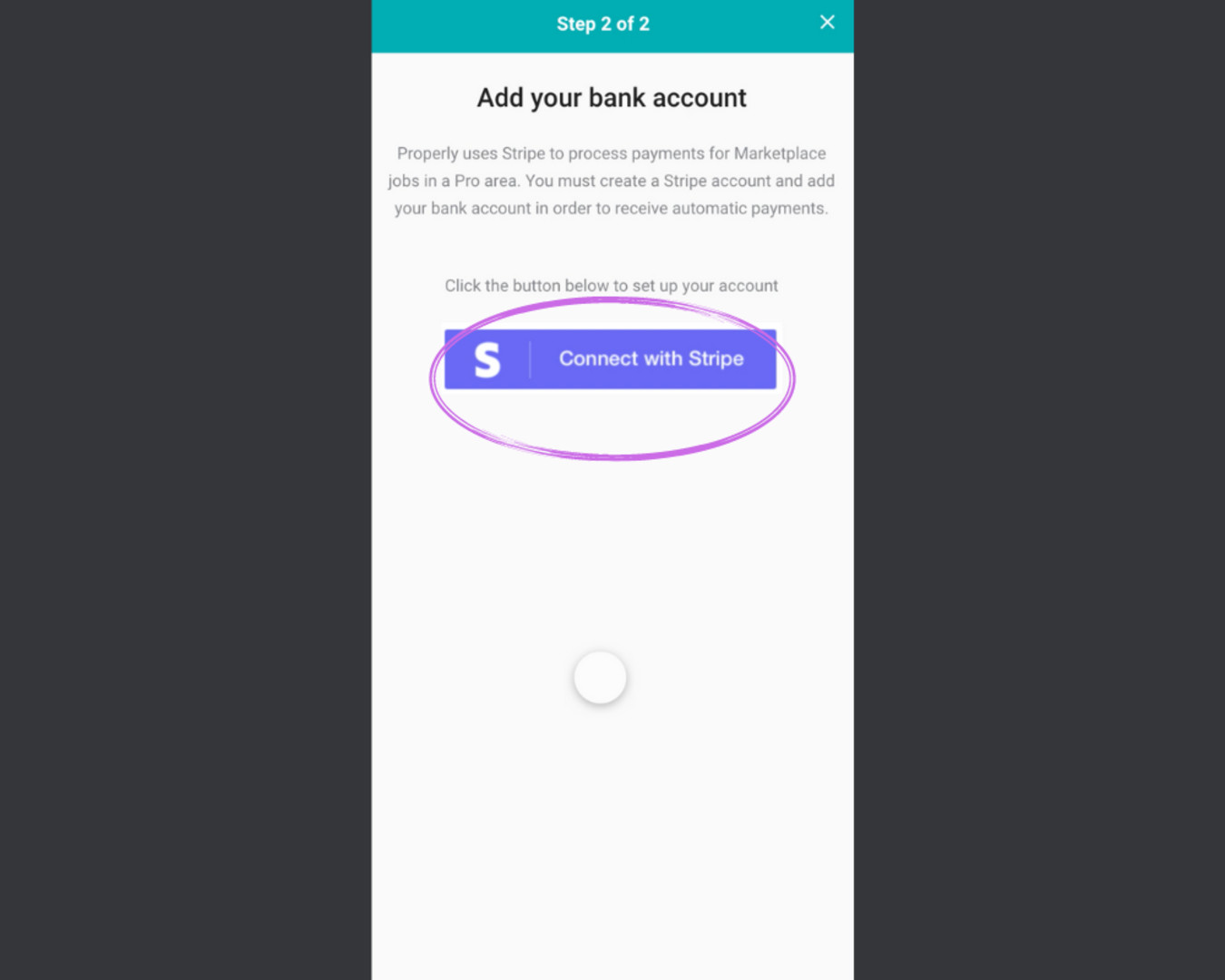 Leaving the Sign-Up Process?
If you try to leave the Pro Sign-Up process, you'll be reminded that you can't accept Pro Jobs without adding your bank account. Tap "No" to finish the sign-up process, or "Yes" to stop and finish it later.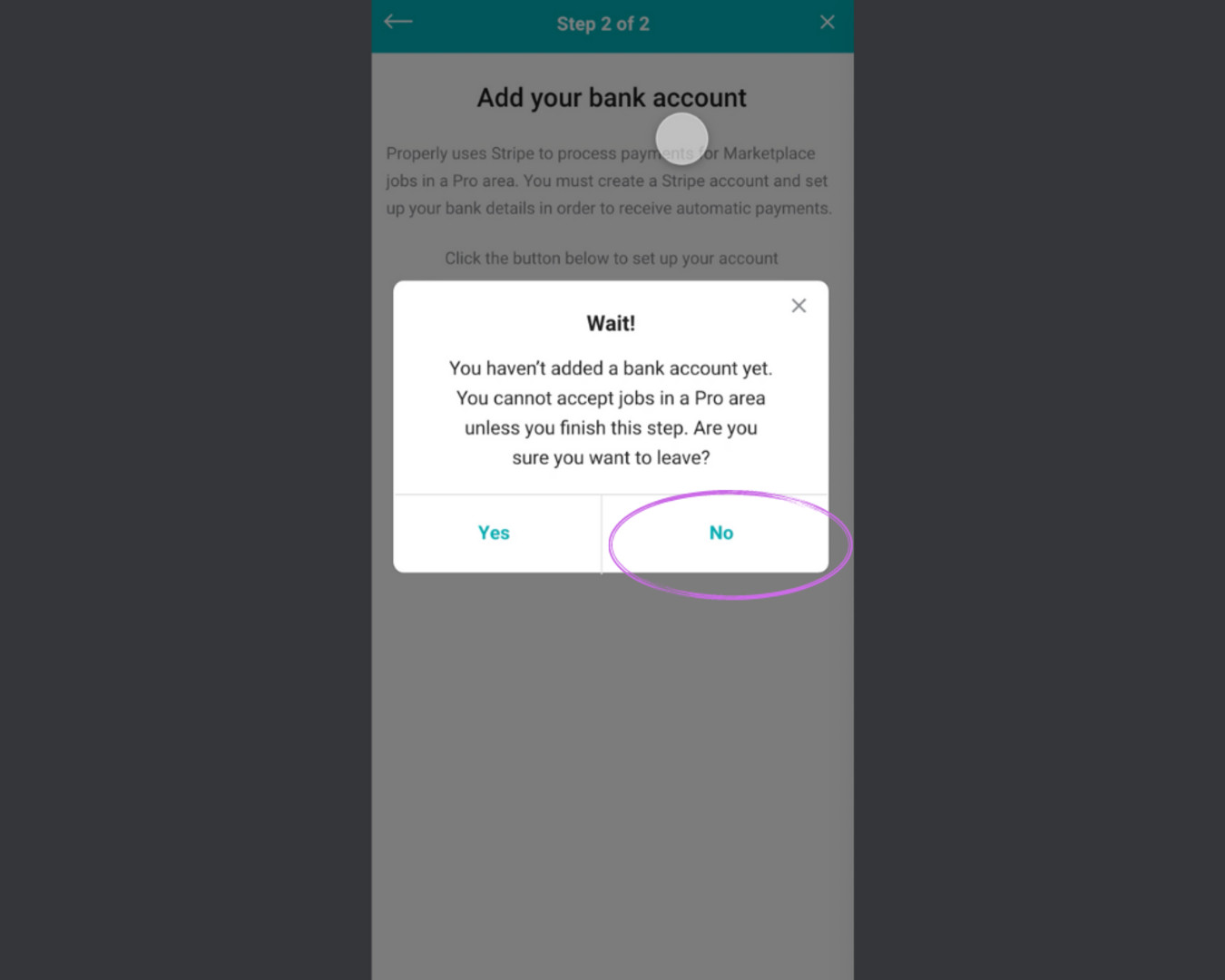 Your Pro Badge
Once you've completed both sign-up steps, your Pro Profile will officially be live! Your profile photo will now be sporting a dashing orange "Pro" badge, and you'll be able to accept any Pro Job Requests that come your way. Welcome to Properly Pro!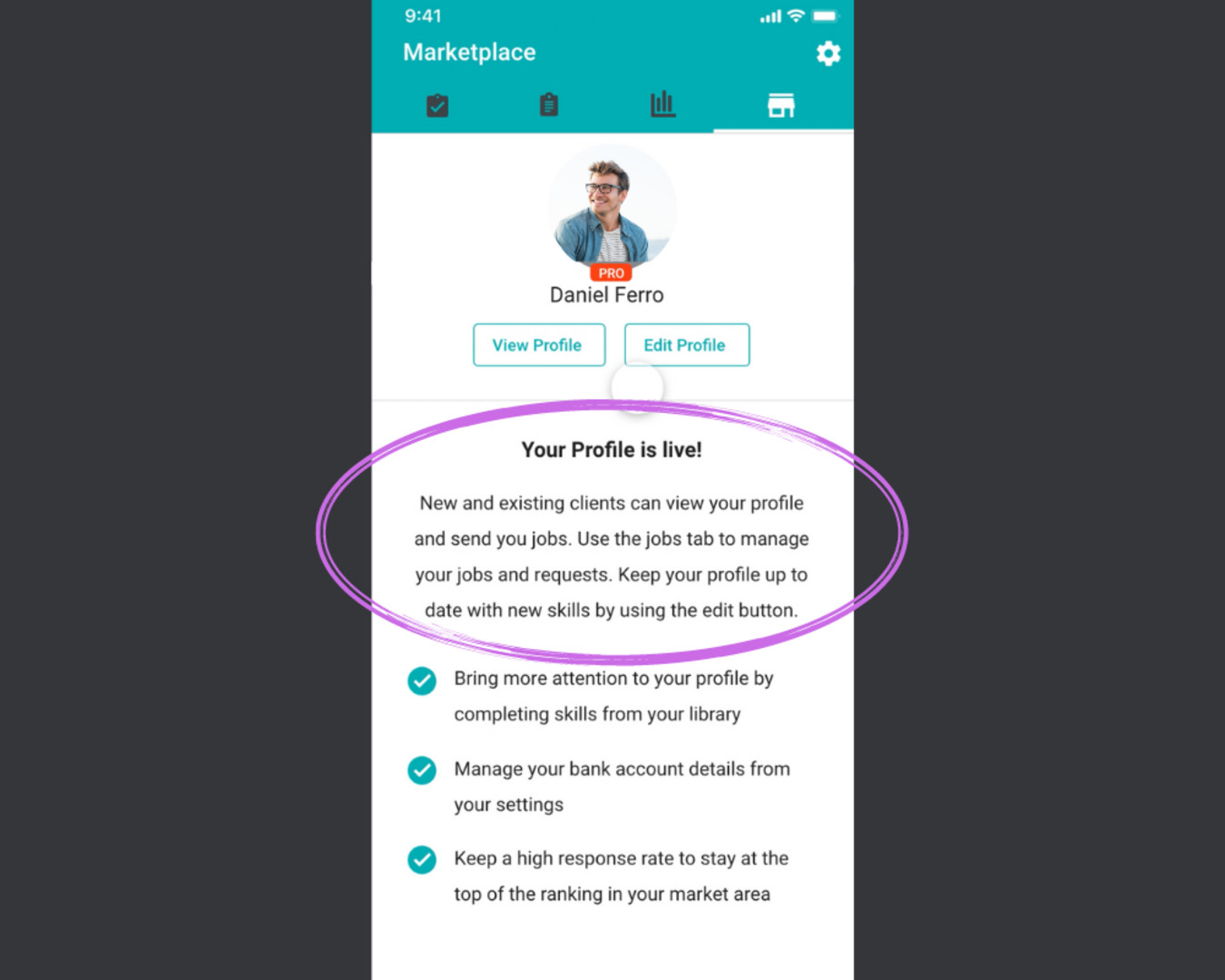 Promoting Your Services
When you opt into our Marketplace, be sure to include a breakdown of your work experience and the services you offer. It's an excellent way to showcase what you can handle and can be the difference between standing out and fading into the background.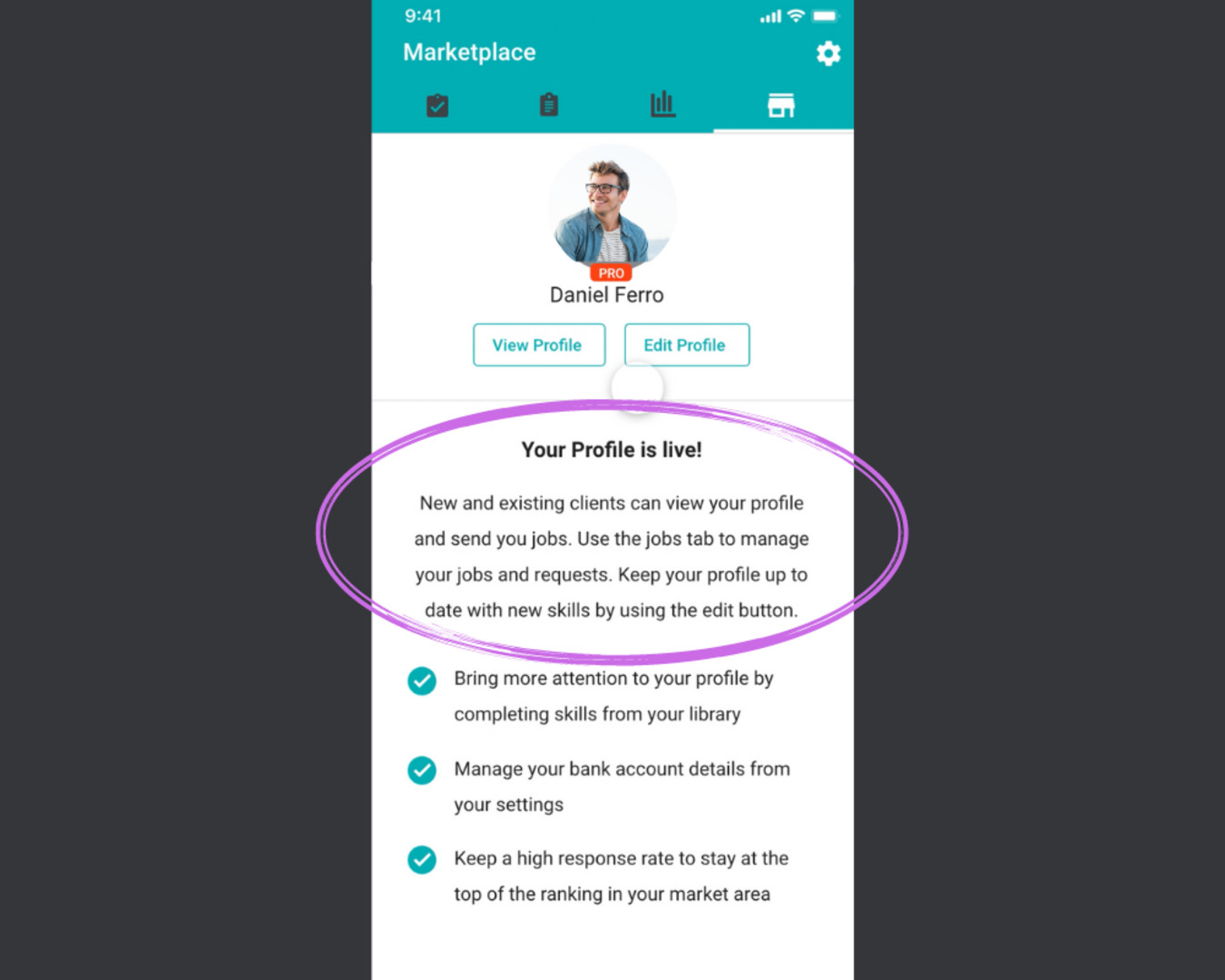 Loved by Property Management Professionals
Properly's Remote Inspection service goes beyond the app. Their optional Remote Inspection team is the secret weapon that helps me manage multiple properties without the stress.
My usual cleaning service closed during the holidays, but by using Properly, I was able to plug a new cleaner in without even meeting them to do a walk-through.