Gleaming hardwood floors make a great first impression on guests.
Time estimate for general cleaning: 20, 25, 30 minutes for small, medium and large room respectively
This Skill will teach you step-by-step instructions on how to clean and maintain hardwood floors and how to remove common tough stains.
1. Best practices
2. Remove dirt, dust and pet hair
3. Choose your cleaning solution
4. Mop
5. Polish
How to remove common tough stains:
1. Sticky substances
2. Dark spots, pet stains, watermarks and white stains
3. Oil-Based stains on soft oiled finish floor
4. Scuffs
Complete our courses and get certified with new Skills
REGISTER NOW

Preparation
Remove your shoes or wear protective booties over shoes to avoid damage to floors
It is best to use microfiber mop
Perform spot test as some finishing can be damaged by vinegar solution or chemical solution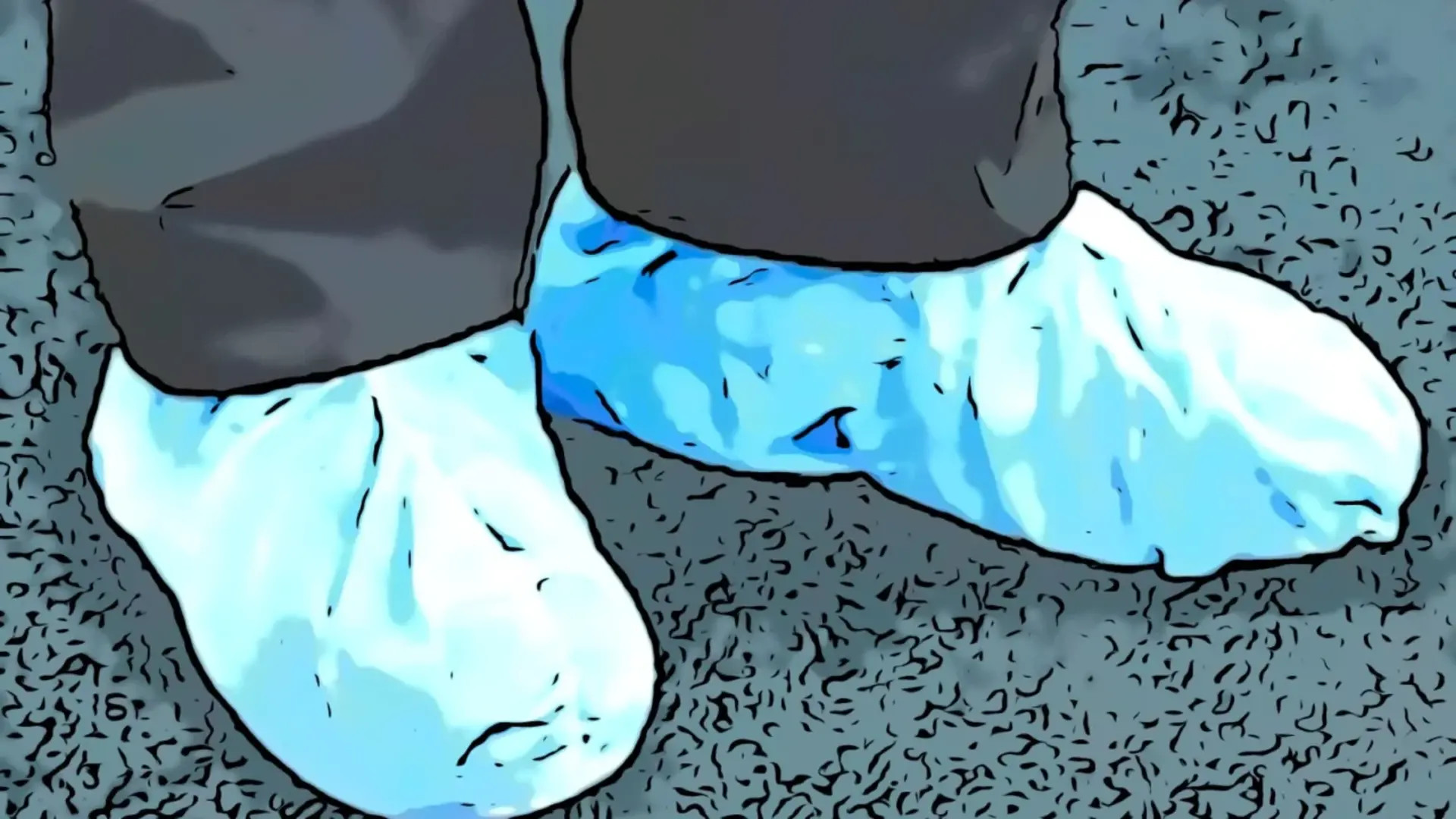 Remove Dirt, Dust and Pet Hair
Use a soft-bristled broom, dry microfiber mop or vacuum to remove dirt, dust and pet hair
If using a vacuum, use a brush attachment
Pay special attention on the corners and crevices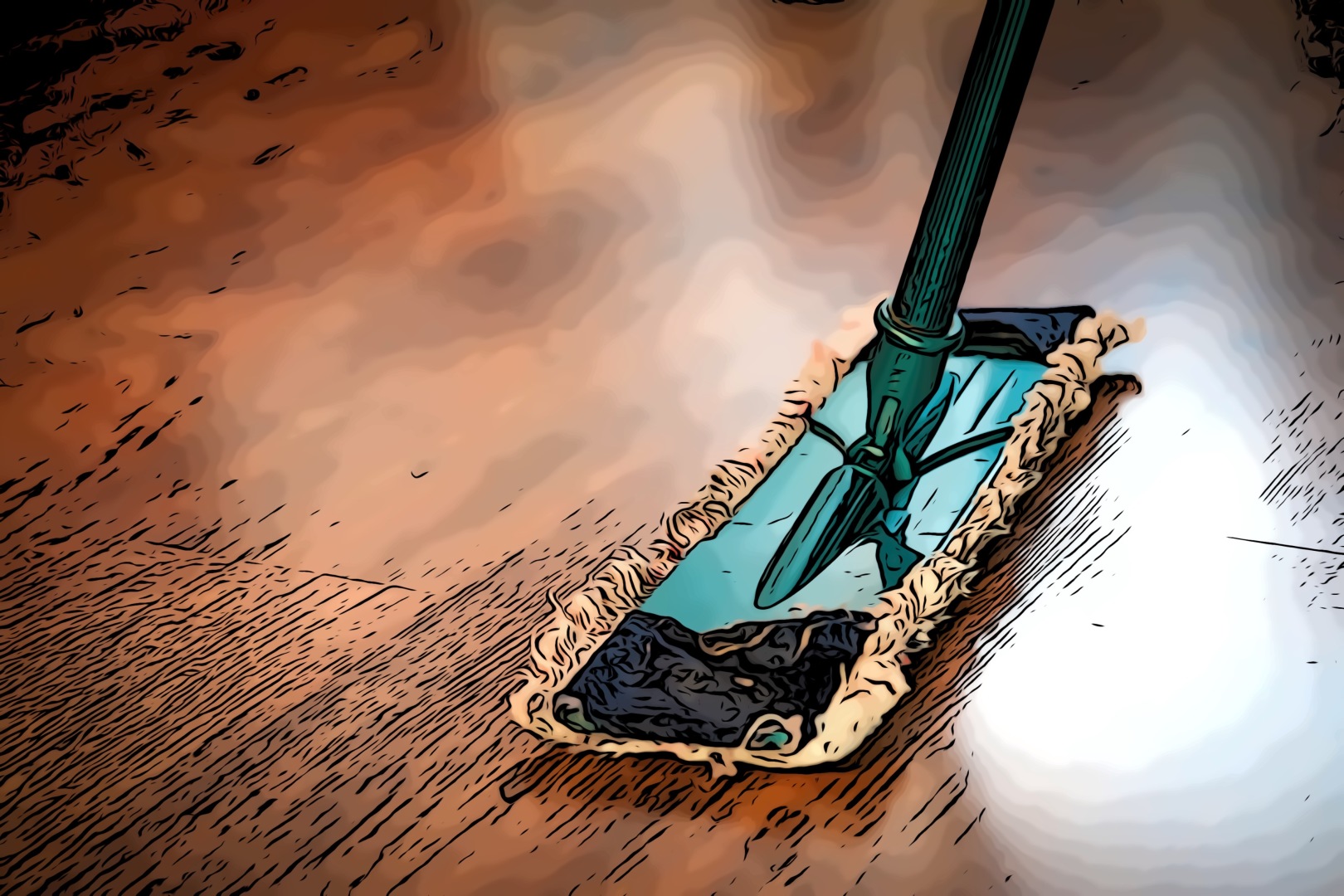 Choose Your Cleaning Solution
Create a natural cleaning solution with 600 ml (2.5 cups) of vinegar and 5L (1.5 gallons) of hot water in a bucket; or
Create a cleaning solution with 75 ml (5 tbsp) of mild liquid dish soap and 5L (1.5 gallons) of hot water in a bucket; or
Use a cleaning product that is designed for hardwood floors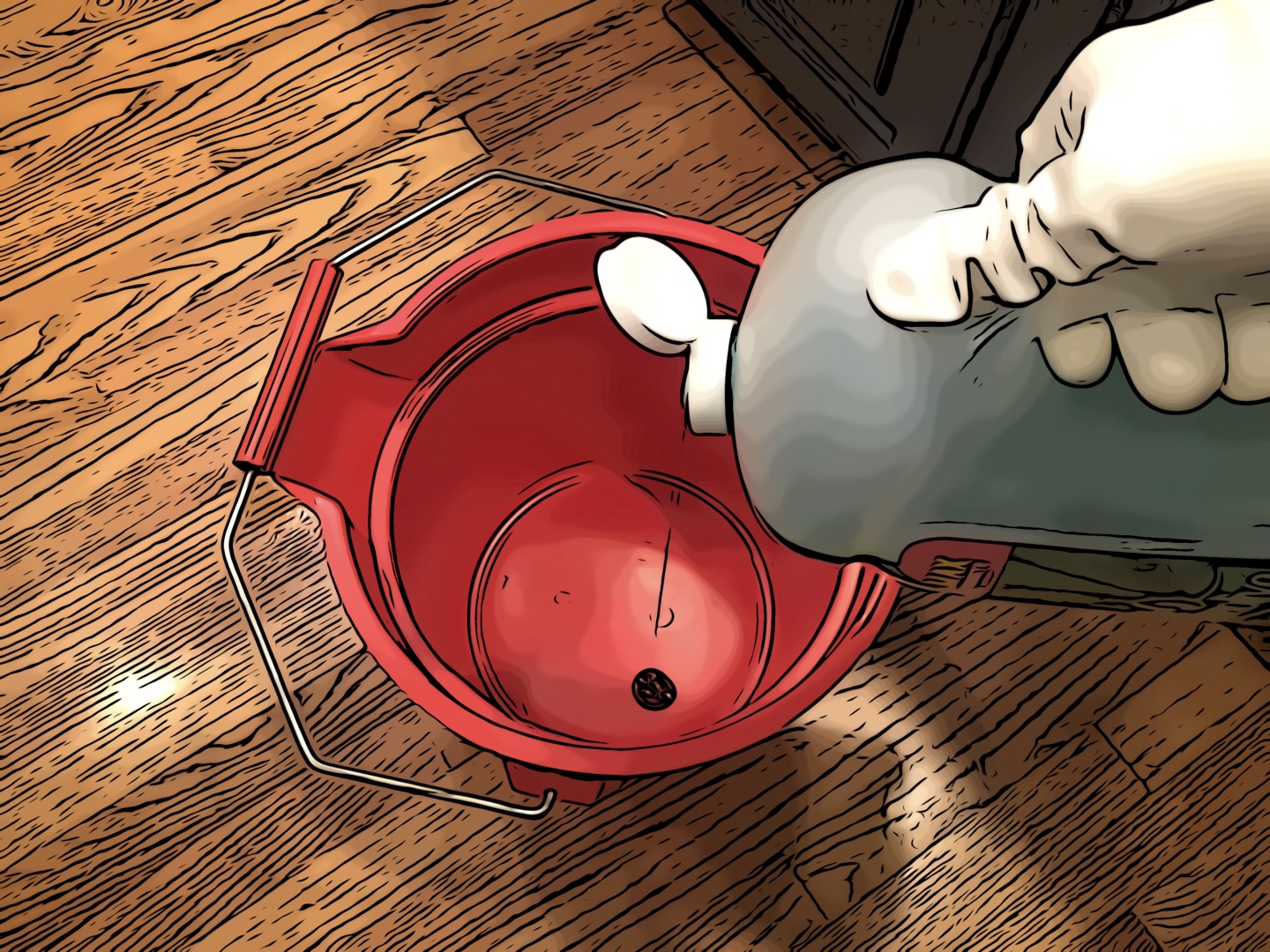 Mop the Floor
Mop the entire floor by cleaning one area at a time
Wipe the floor dry. It is important to not soak wood floor
TIP: Always clean your mop. Replace the solution if it gets dirty.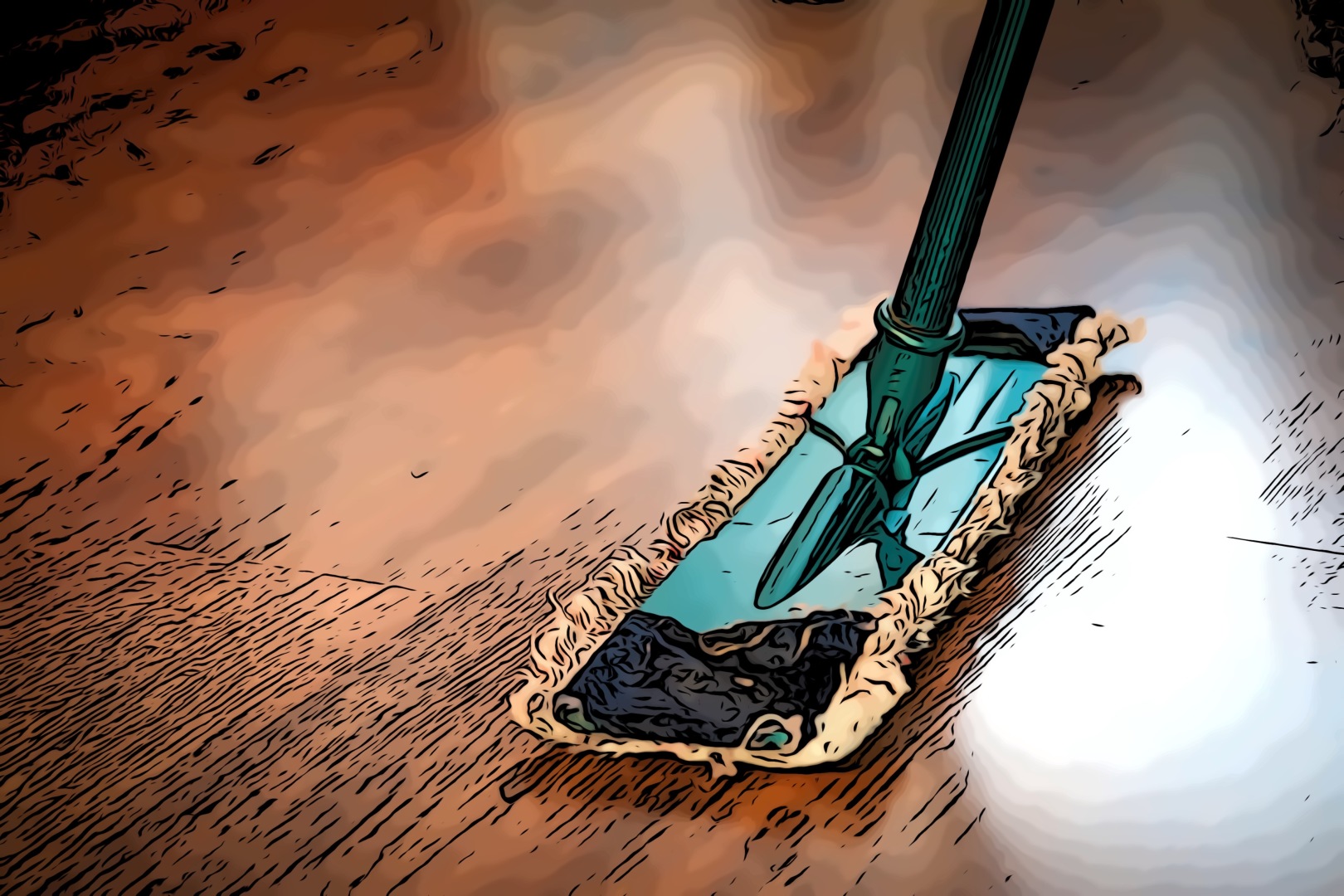 Sticky Substances
Place ice cubes in a resealable plastic bag and place on the sticky substance
Let sit for 5 minutes or until substance is frozen
Remove ice and remove substance with a scraper tool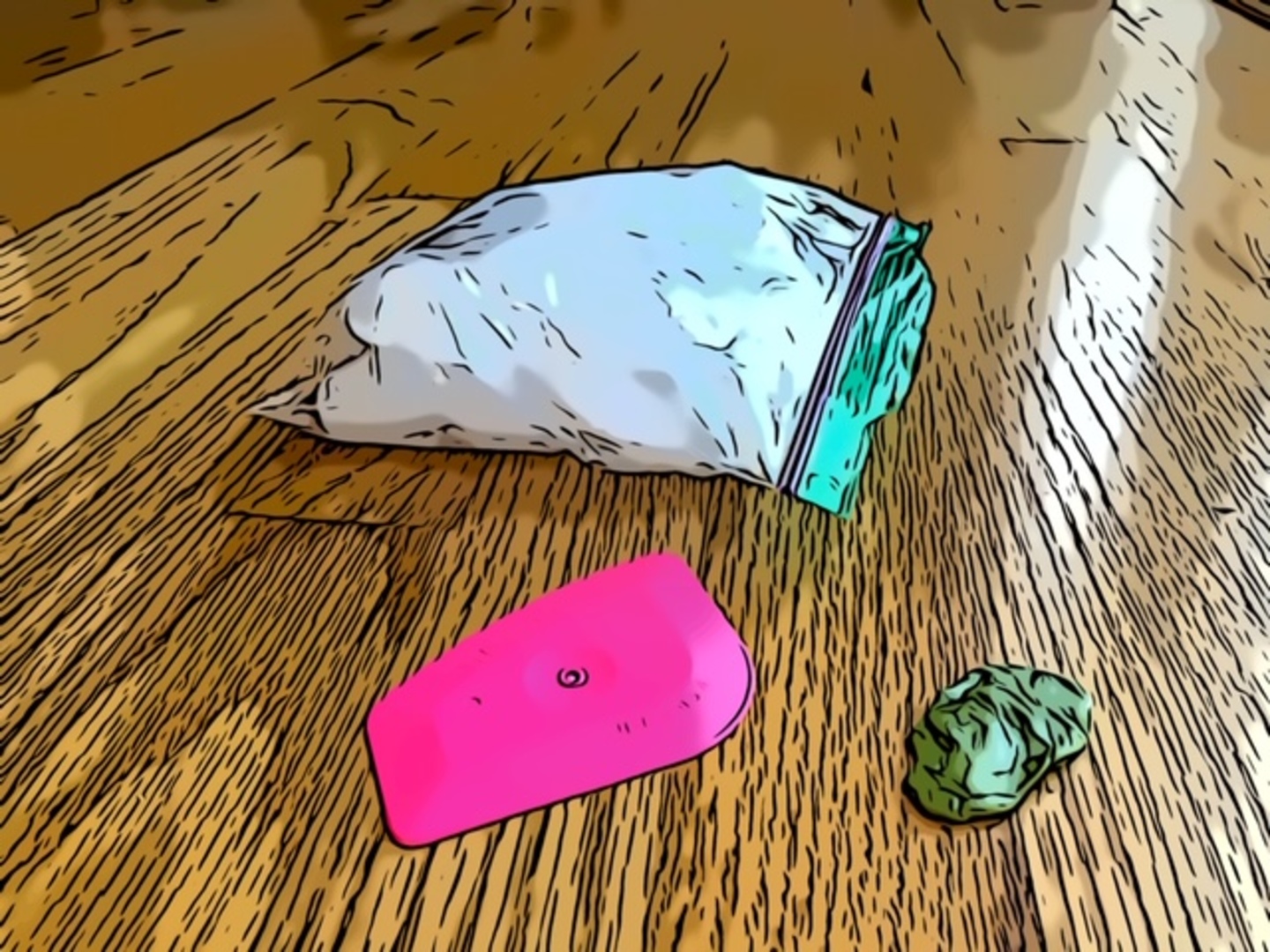 Dark Spot, Pet Stains, Watermarks
Gently rub the stain with a No. 000 steel wool and floor wax
Buff with a cleaning cloth in circular motion
Oil-Based Stains on Soft Oiled Finish
Gently rub the area with a soft cleaning cloth and dish soap
Rinse with water
Repeat the process as needed
Wipe the area dry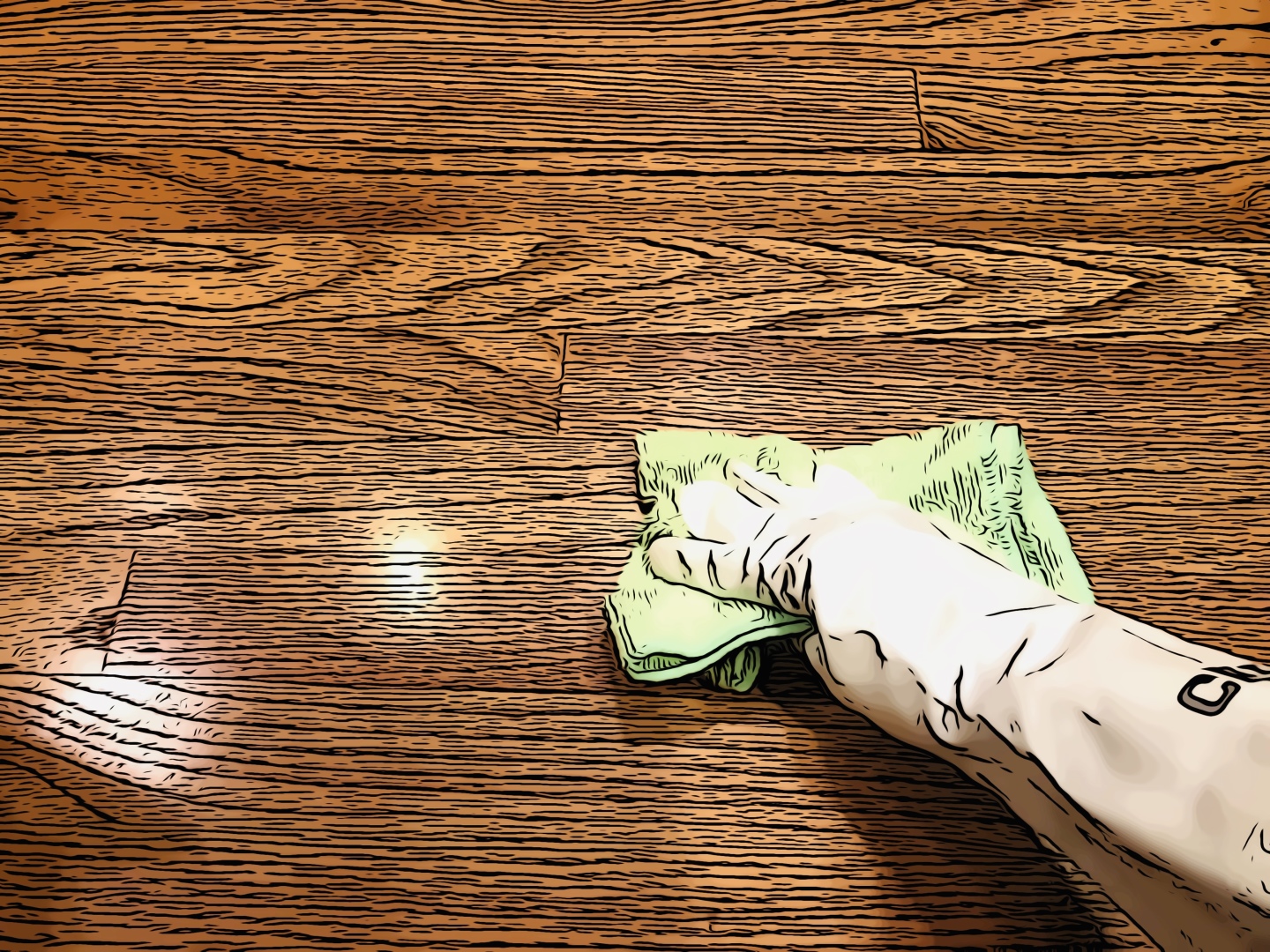 Scuffs
Rub the area carefully with a damp cleaning cloth and baking soda
Rinse with a clean damp cleaning cloth
Wipe the area dry with a clean soft cleaning cloth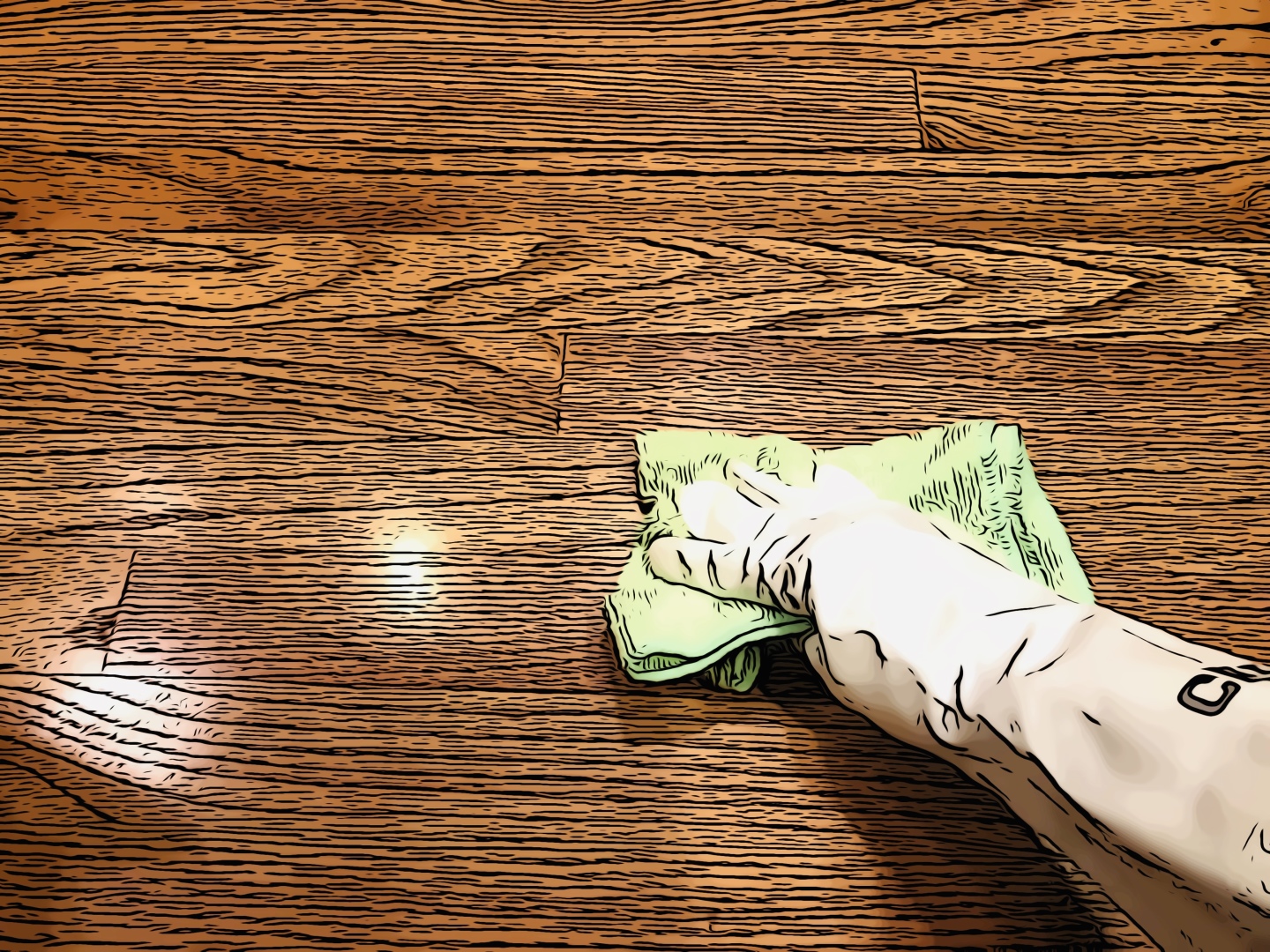 Finishing
Apply wax or floor polish on the floor
Buff using a clean soft cloth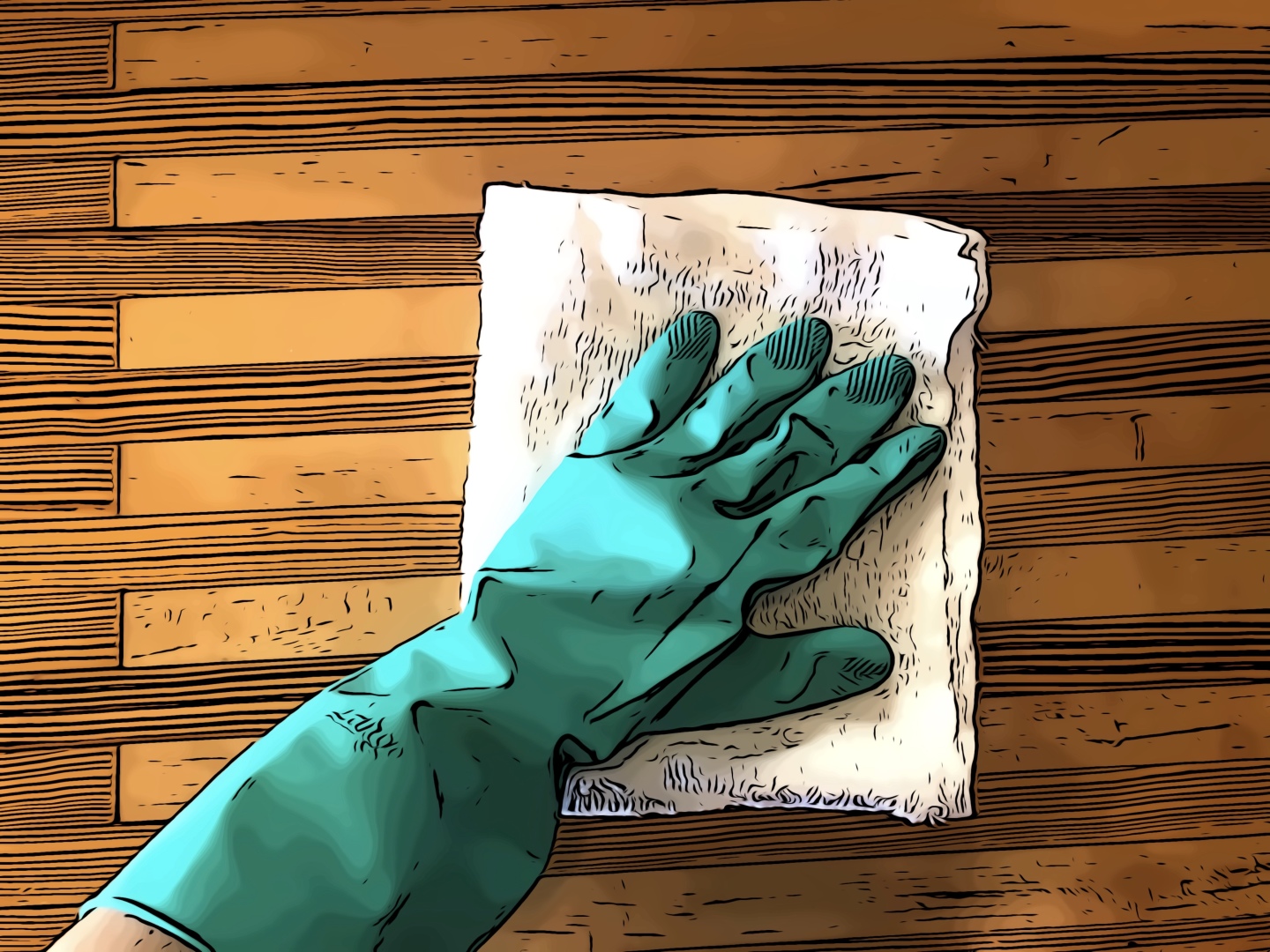 Loved by Property Management Professionals
Properly's Remote Inspection service goes beyond the app. Their optional Remote Inspection team is the secret weapon that helps me manage multiple properties without the stress.
My usual cleaning service closed during the holidays, but by using Properly, I was able to plug a new cleaner in without even meeting them to do a walk-through.