Many hosts begin with one property and learn by trial and error. This best practice is designed to take the guessing game out of hosting and guide hosts to be able to manage their properties professionally, avoiding unnecessary pitfalls and lessons learned the hard way.
Its author, Fernando Cardoso, is the founder of Pacific Home Stay and helps hosts maximize results in their short-term rental businesses. He is also an Airbnb SuperHost, Airbnb Ambassador and Properly adviser.
This is a 10 minute read.
Chapters
1: Listing accuracy
2: Managing liability and safety
3: Identifying risks for poor reviews
4: Instituting policies and programs
5: Adopting a turnover checklist
6. Establishing a linen program
7. Selecting and training your help
8. Effective scheduling systems
9. Integrating inspections into your process
10. Getting credit for quality
11. Additional resources
Complete our courses and get certified with new Skills
REGISTER NOW

Learning Objectives
This course provides a glimpse of key areas where professionalizing your management can have a significant impact; it is meant as an introduction for further exploration of each topic
Learn about key ways how you can improve your communication about your property, to manage expectations before your guests arrive
Understand liability and risks, and develop a framework on how to assess and manage those
Learn about how standard operating procedures (SOPs) and regular inspections can help any aspect of your operations
Understand the value of micro-training programs and regular skill refreshers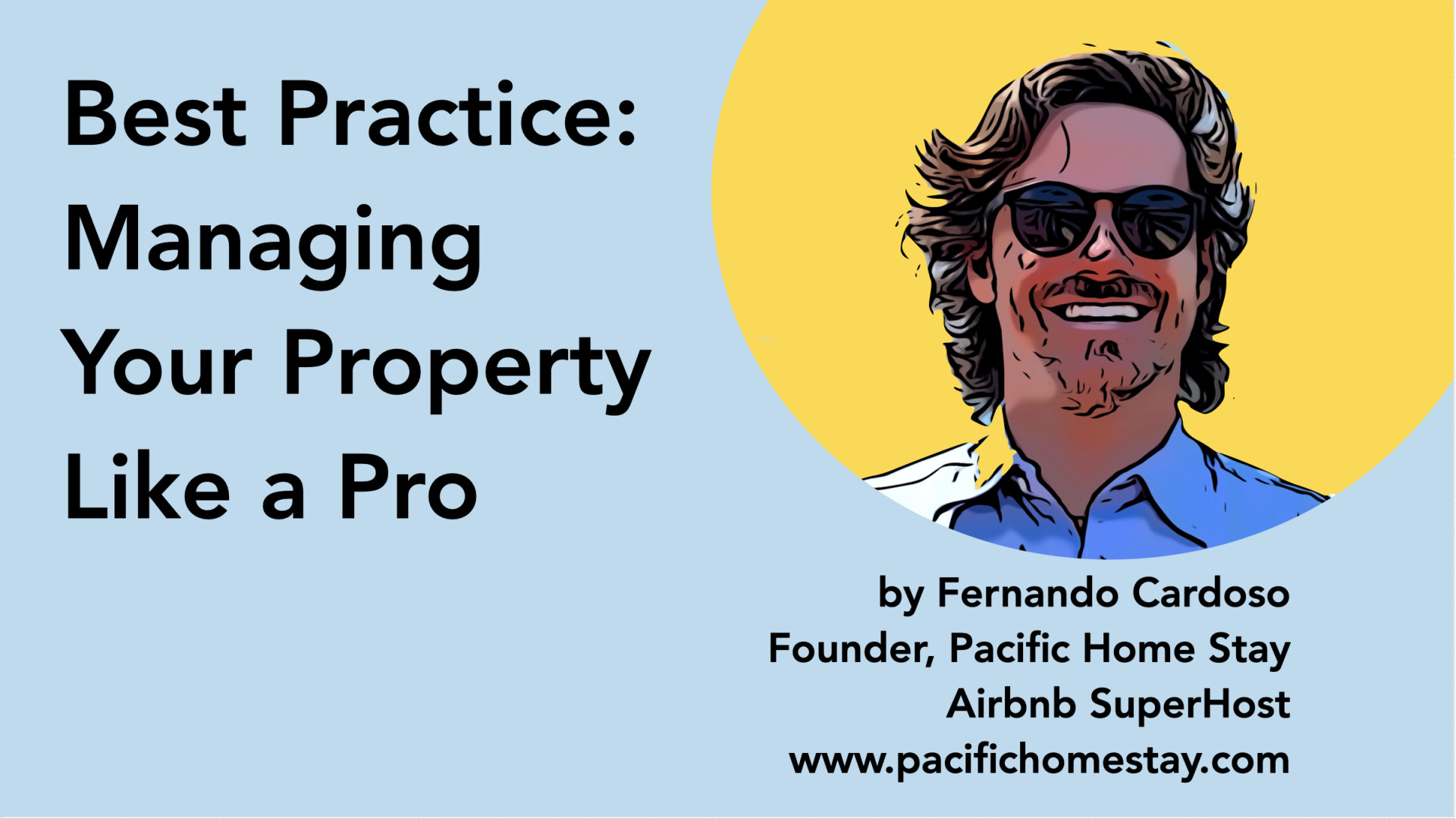 Overview (1)
Standardization and professionalization are critical to boost traveler confidence, drive bookings and save you time. Properly's Best Practice courses equip you to learn and quickly adopt professional standards in the following areas:
Listing accuracy: Ensuring your listing description, amenities, and photos are accurate directly impacts guest reviews and your property's status on listing platforms
Managing liability and safety: Reduce liability and ensure guest, employee, and contractor safety by using regular safety inspections and providing safety equipment and information to guests
Identifying risks for poor reviews: Poor reviews can be avoided with practice processes and regular property inspections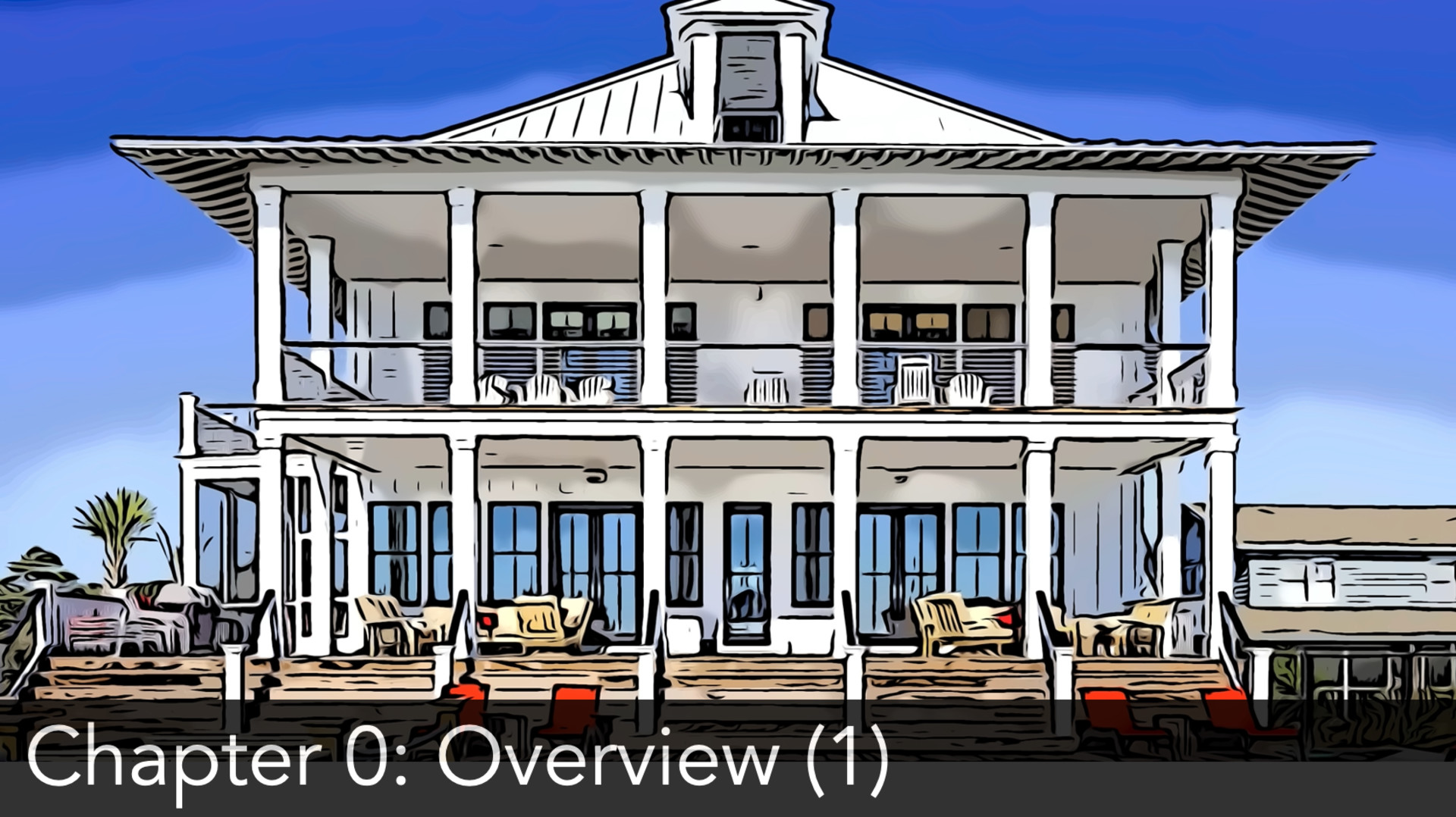 Overview (2)
Instituting policies and programs: Use smart technology programs to ensure a high-quality experience for guests with programs, such as smart access, lights, and backup keys
Adopting a turnover checklist: Ensure better reviews by implementing standard cleaning and property care processes and monitoring performance and job quality
Establishing a linen program: Poor quality or stained linens is a primary reason for poor reviews. A linen program sets standards for service providers to follow
Selecting and training your help: Having the right team of service providers is essential for maintaining quality and consistency. Easily and quickly update skills with Properly's Skills Library and find new providers through Properly's Pro Marketplace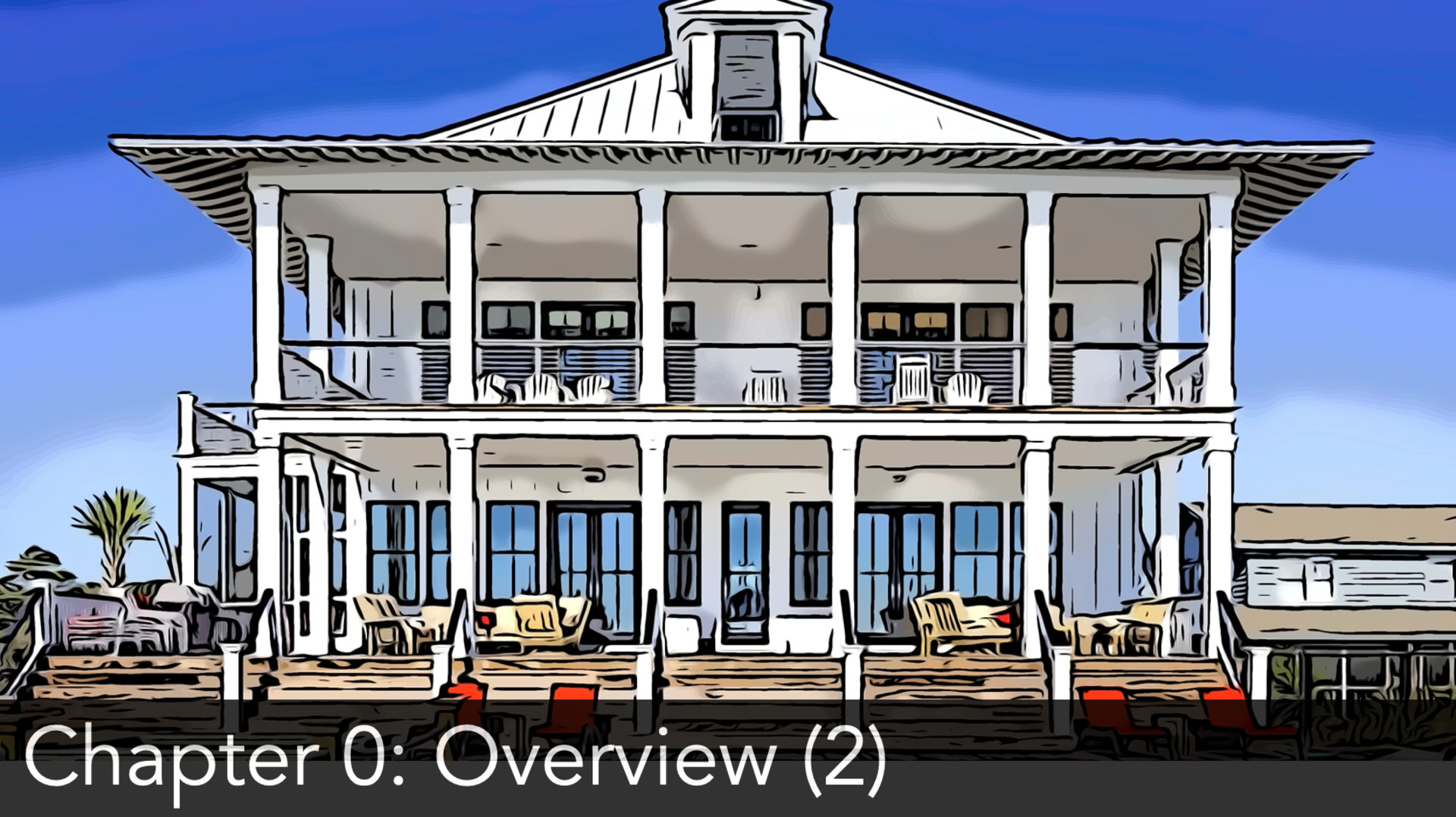 Overview (3)
Effective scheduling systems: Save time and easily track job acceptance, completion, and quality
Integrating inspections into your process: Inspections allow you to find and fix issues before guests arrive, thereby avoiding poor guest reviews. Properly's optional Remote Inspection service empowers hosts to maintain high quality and reduce costly fixes.
Getting credit for quality: Improve listing rating and ranking with stand-out guest reviews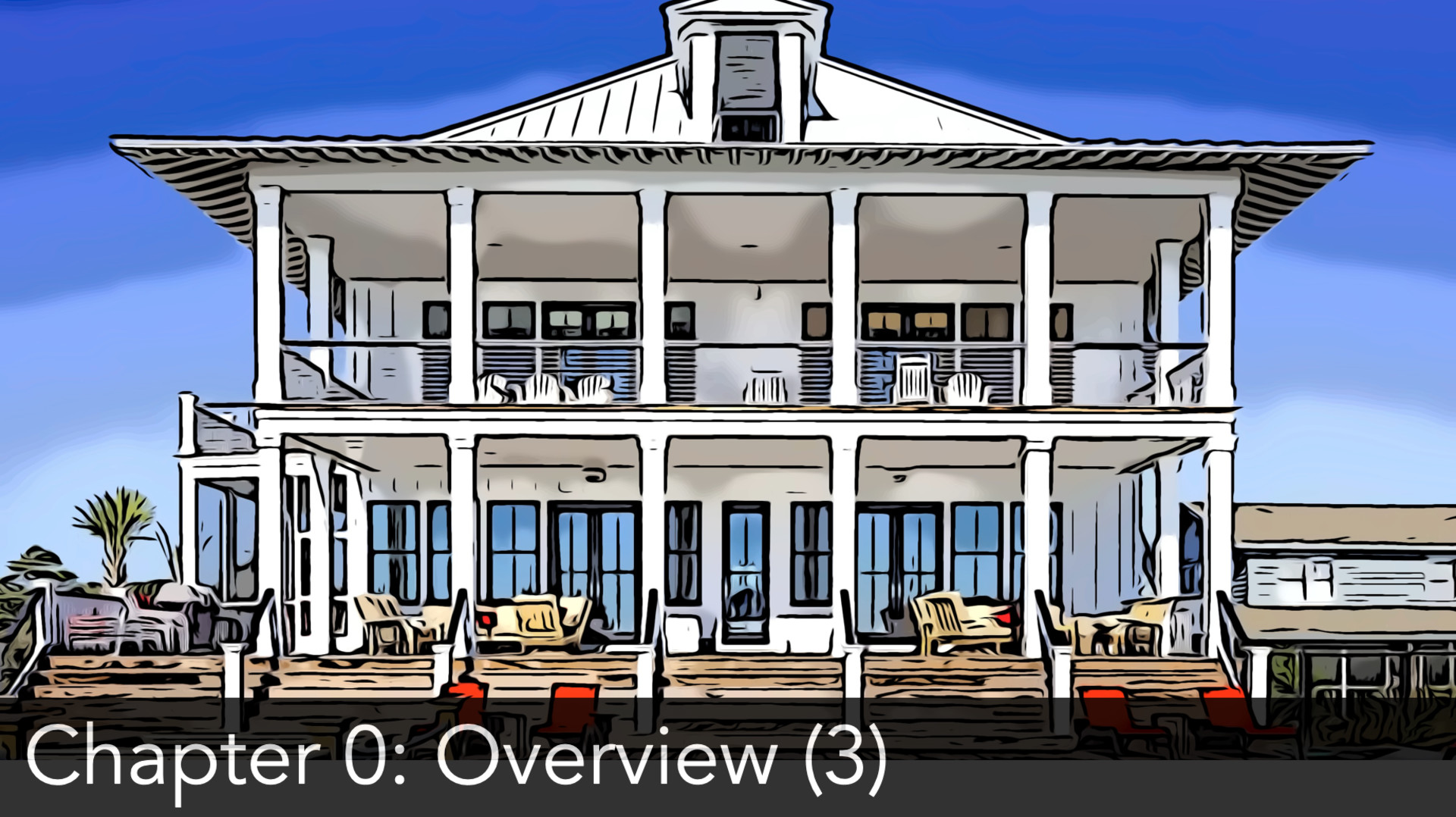 Listing Accuracy
Guests set expectations based on listing descriptions, amenities, and listing photos.
An inaccurate listing will result in a poor review from a disappointed guest and could even result in a guest being granted a refund or your property being delisted if poor reviews accumulate.
Avoid guest complaints, poor reviews, and the threat of being delisted by ensuring your listing description, amenities, and photos are thorough, accurate and up-to-date
Adding amenities or upgrading properties can increase bookings, but listings need to be updated to highlight new features.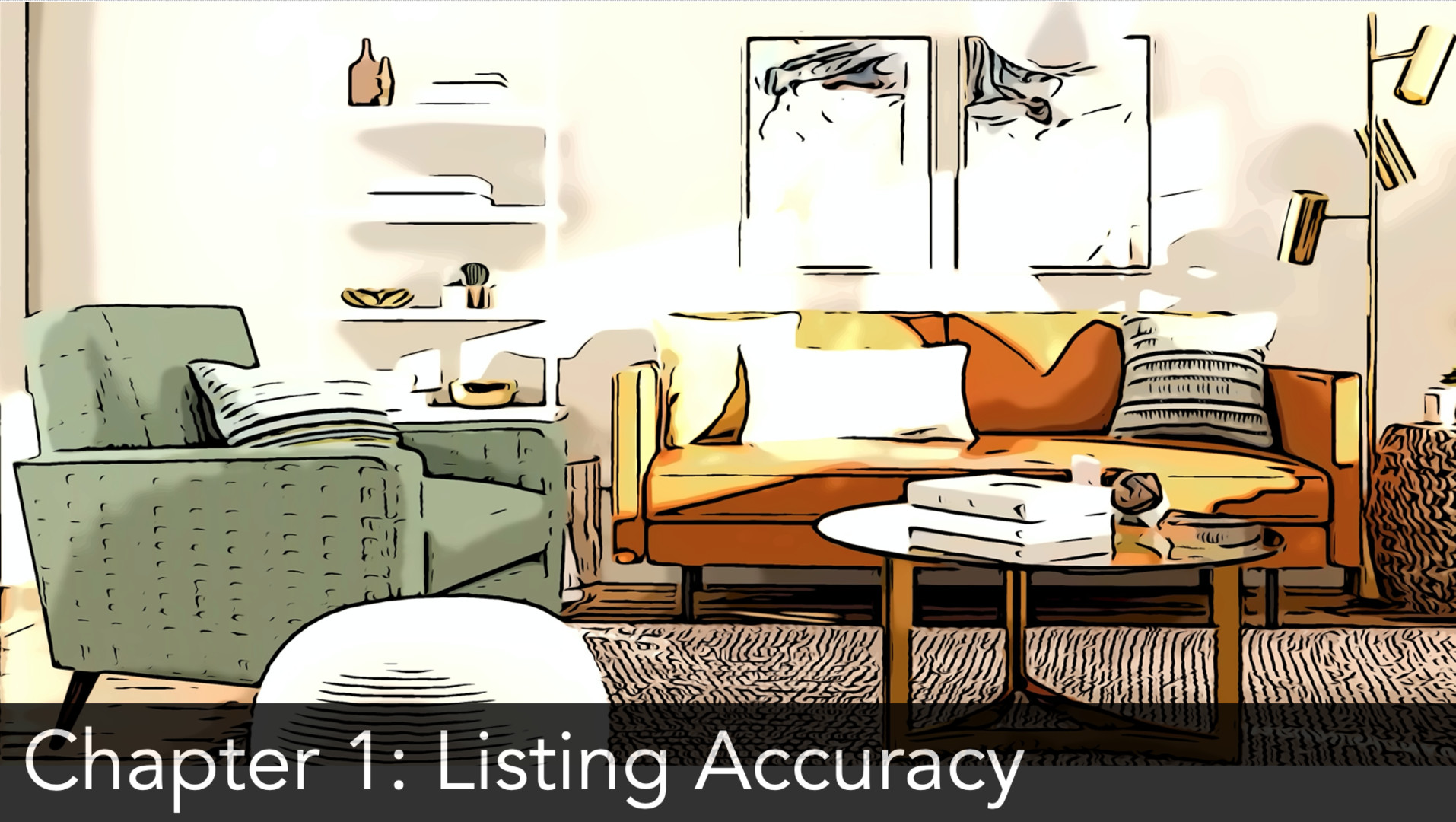 Listing Accuracy: How-to (1)
Regularly review listing photos to ensure furniture, layout, and amenities are accurate.
If changes are made, such as furniture being changed, updated, or removed, then update listing photos immediately.
If amenities are added or removed, then update the listing amenity checklist, including when a listing platform adds amenity options.
Listing Accuracy: How-to (2)
When adding amenities or features, update listings to highlight what's new, to increase bookings.
Be honest and upfront about listing challenges, such as area noise, difficult parking, etc. This allows guests to make an informed choice.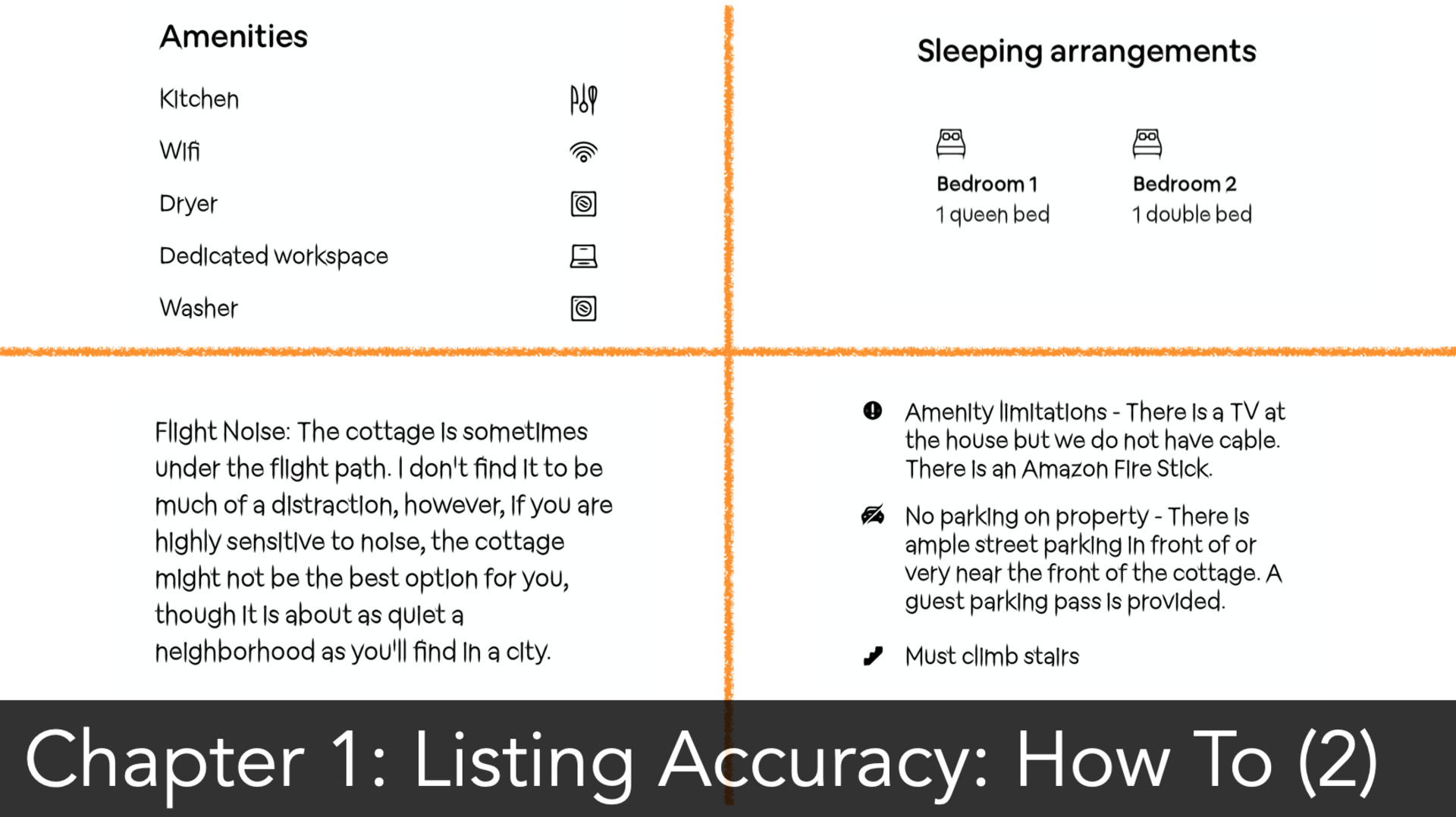 Managing Liability and Safety
Each country has local and national safety rules; a common requirement is a formal Risk Assessment, where you assess risks and document remedies
Ignoring these rules can have serious consequences, from minor to life-threatening injuries.
Reducing liability through correct procedures and ensuring all certificates and testing are current will reduce any major challenges.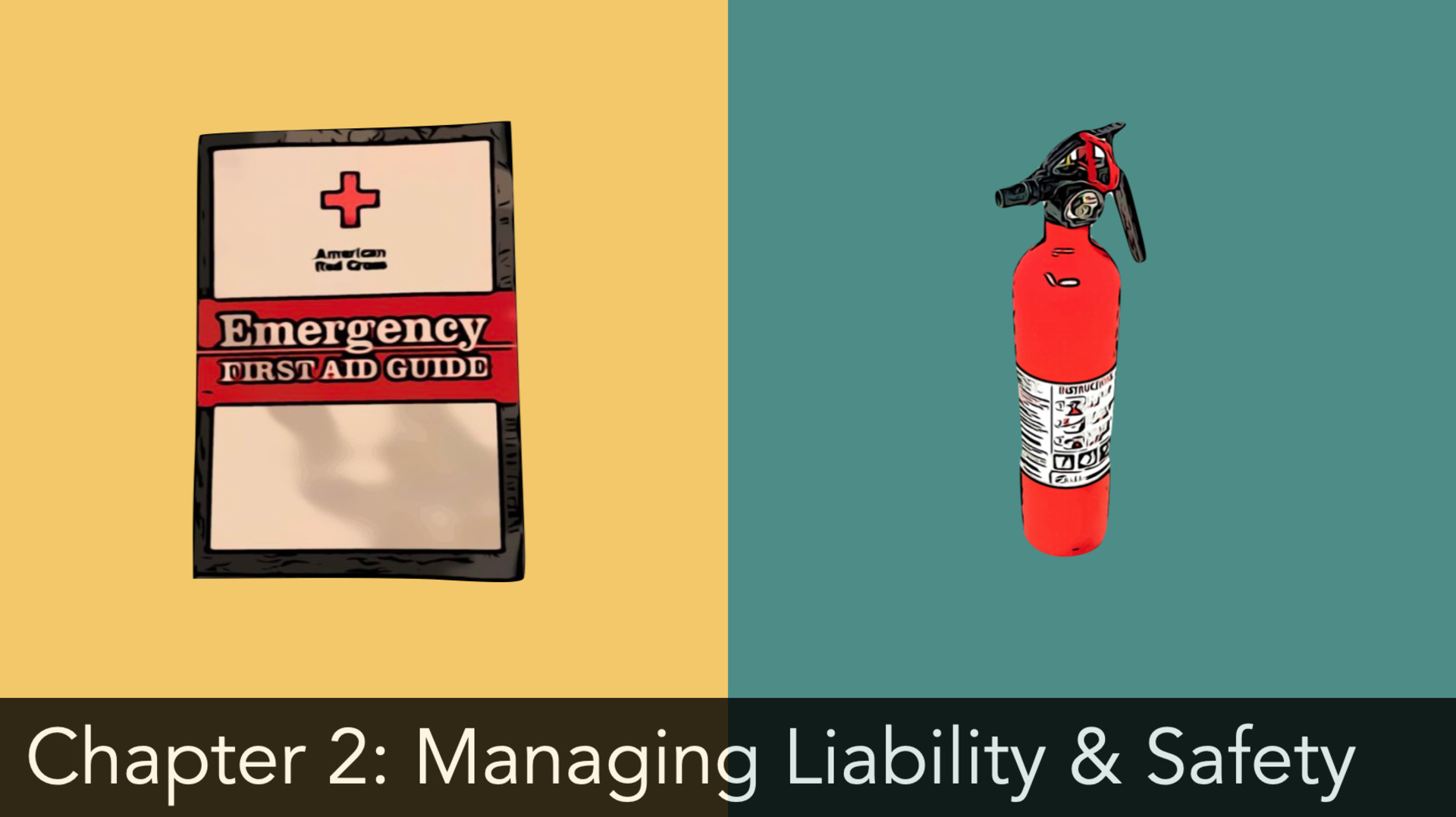 Managing Liability and Safety: How-to
Provide and maintain safety amenities for guests, including first aid kit with flashlight;
Fire extinguisher; and
Emergency Preparedness Kit
Include safety information, including fire exits, local emergency number, location of hospitals, and urgent care facilities.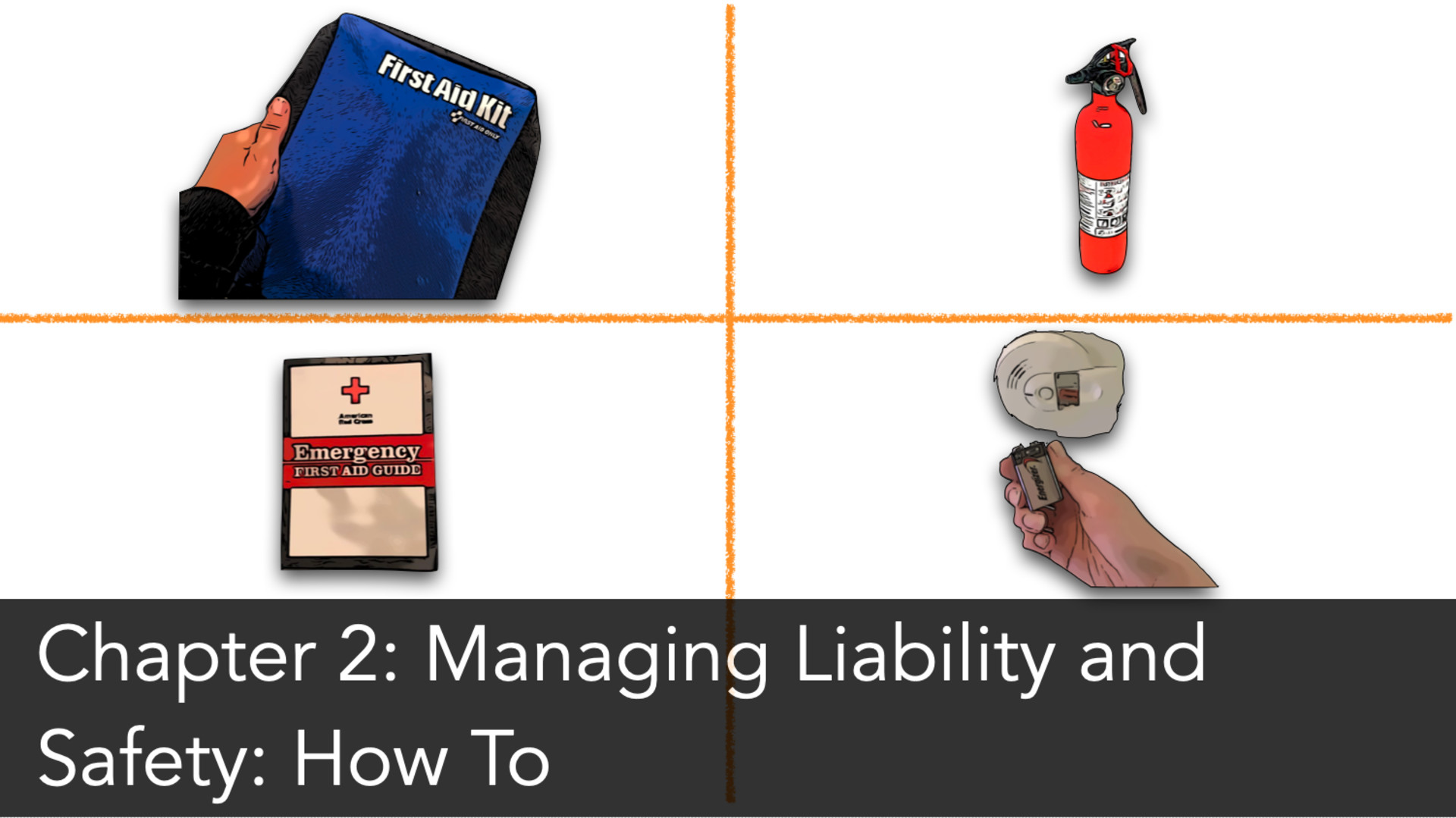 Managing Liability and Safety: How-to
Schedule, complete, and record regular property safety inspections to eliminate safety hazards
Change smoke detector batteries on a regular basis
Change carbon monoxide detector batteries on a regular basis
For more information on the above topics, see the following Properly Skills: - SAFETY: First Aid Kit - SAFETY: Emergency Preparedness Kit - SAFETY: Fire Extinguisher - SAFETY: Carbon Monoxide Detector - HOW TO: MAINTENANCE: Change Smoke Detector Batteries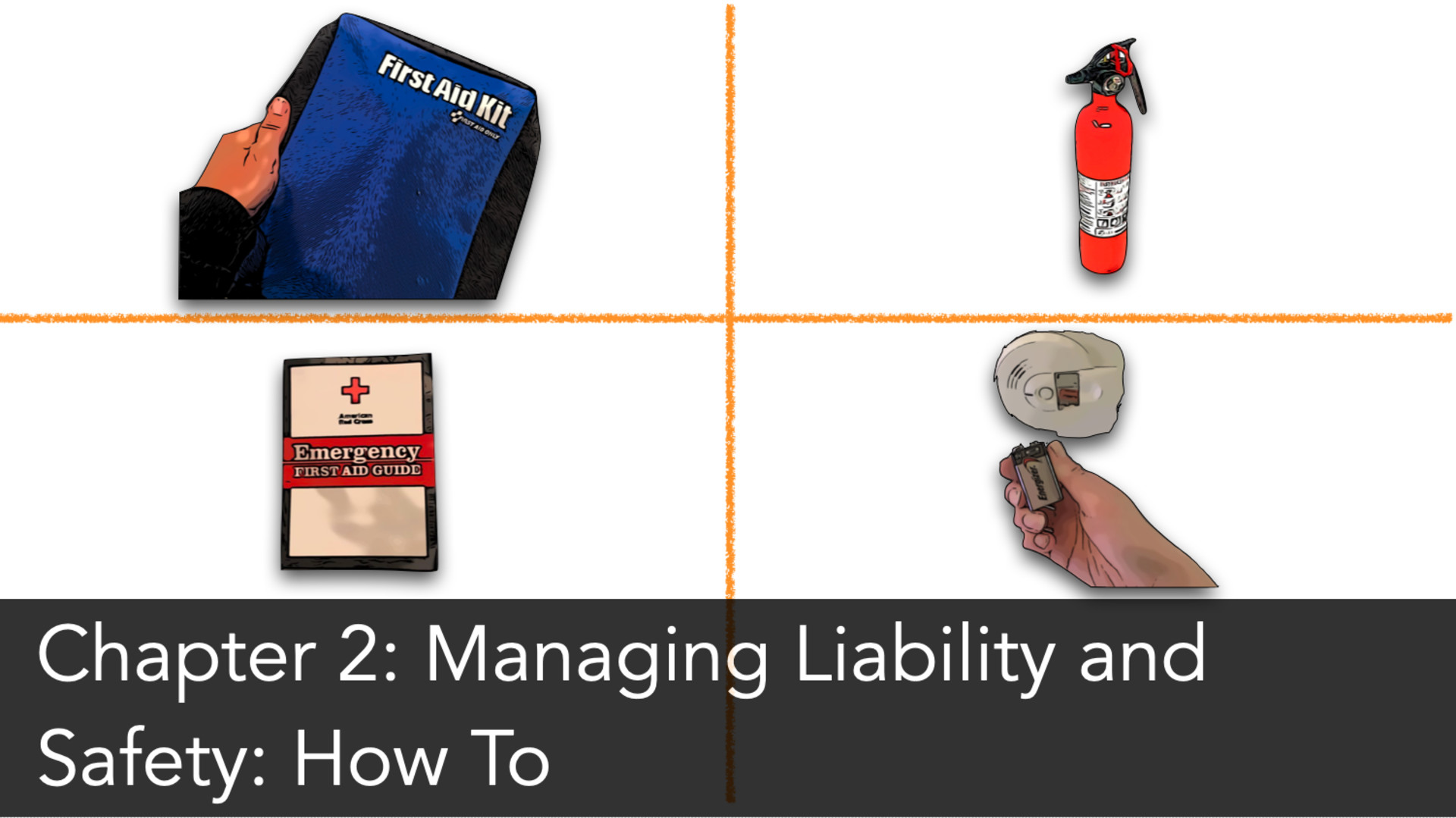 Identifying Risks for Poor Reviews
Poor reviews drive down bookings and can account for a 22% reduction in average daily rates. (See Properly's Skill: BEST PRACTICE: How to Spot and Avoid Bad Reviews)
Poor reviews are avoidable with simple standard processes for cleaning, inspection, and access to information about how to resolve the most common complaints.
Properly, with a major listing platform, completed a study of poor reviews to identify the top complaints that resulted in low review scores. Properly's Skills and Checklists address those issues.
Properly's remote inspection service identifies problems, and our Skills Library provides easily accessible step-by-step instructions on how to solve the most common complaints.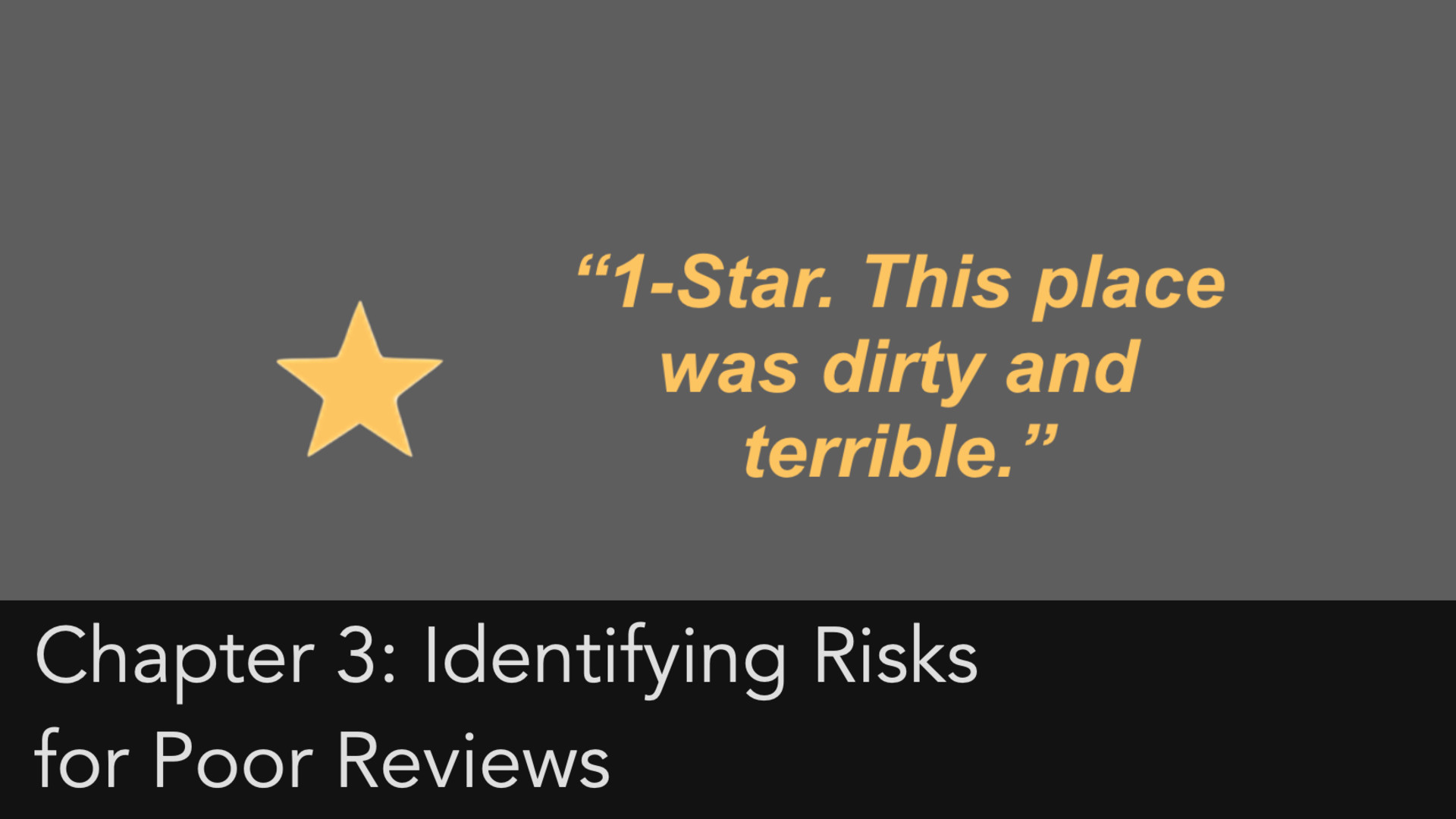 Identifying Risks for Poor Reviews:HowTo
Use an inspection template for you or your cleaner to inspect your property and look for common issues on a regular basis.
Train and incentivize your cleaner to look for, report, and implement solutions to resolve problems.
Use Properly's How-to Skills for you or your cleaner to resolve common problems, such as slow WiFi or stained shower grout.
Remotely monitor jobs in progress or sign up for Properly's Remote Inspection service to have verification photos reviewed and problems identified and corrected before guest arrival.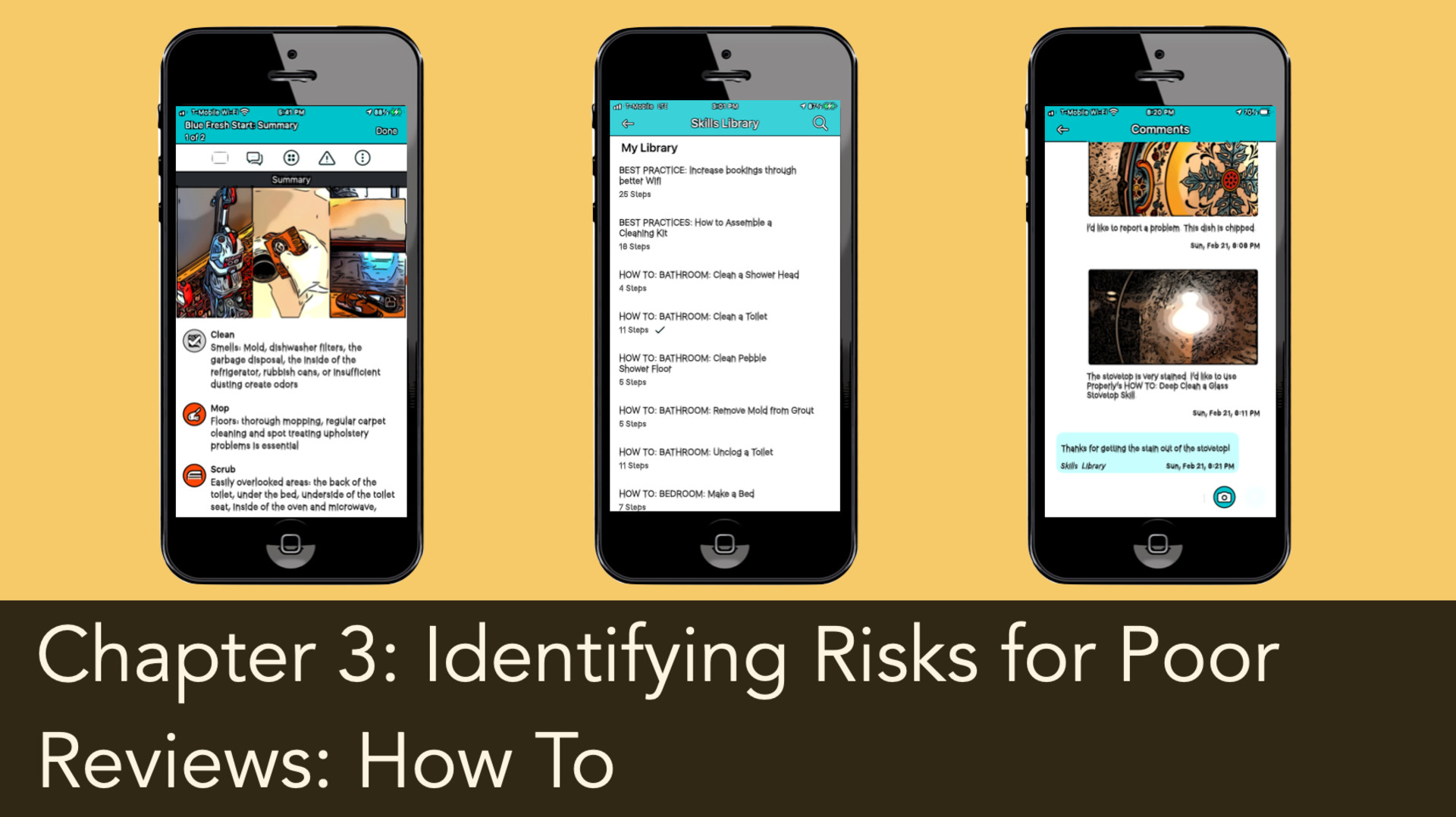 Instituting Policies and Programs
All businesses, big and small, benefit from Standard Operating Procedures (SOPs) and formal risk assessment
Creating checklists of your own or using Properly's checklist templates that define SOPs and identify risks will help efficiencies, keep staff informed, and avoid unexpected situations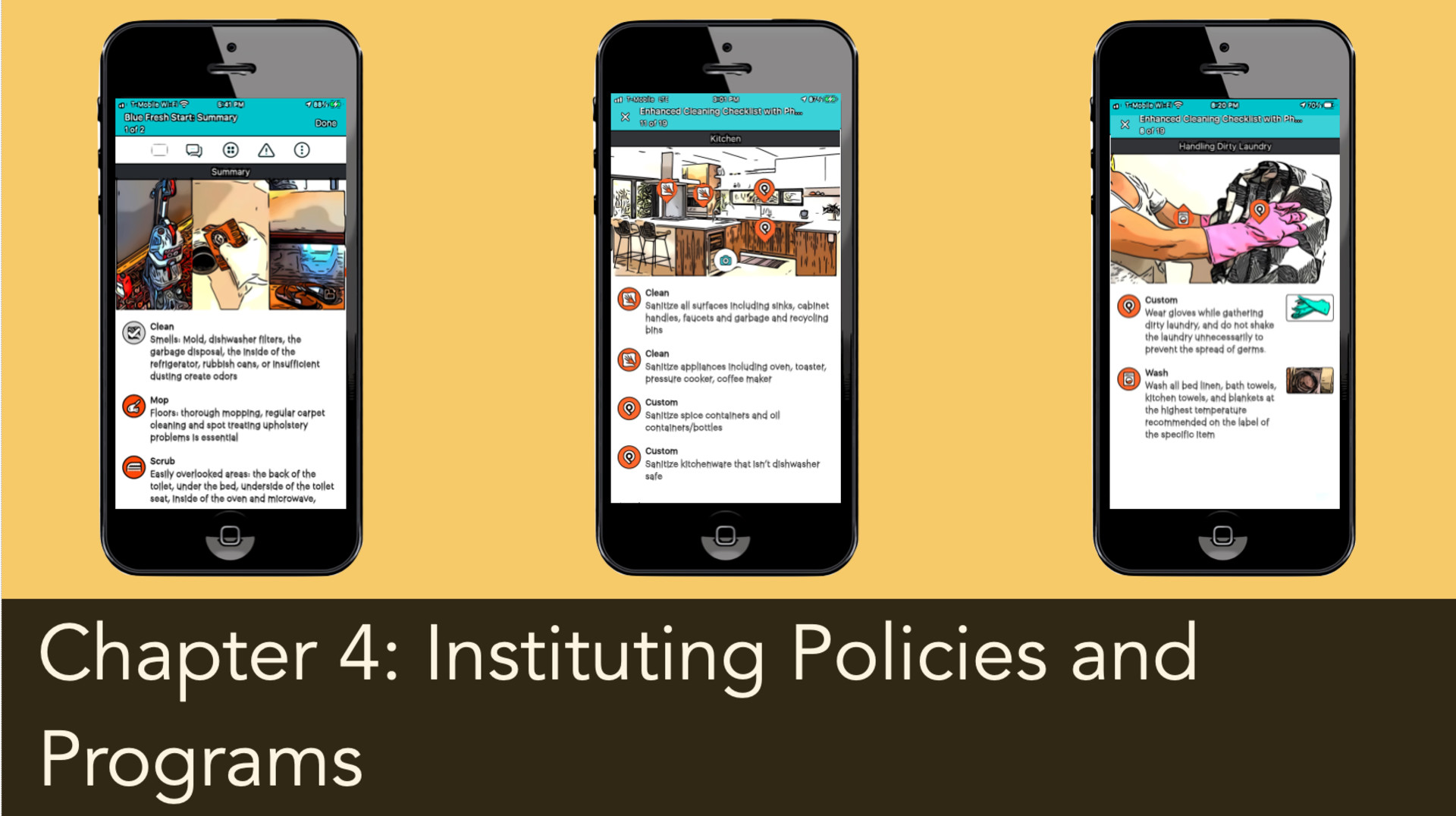 Instituting Policies and Programs
Be aware of legal requirements
Ask your local rental association and short-term rental (not residential) insurance company what their requirements and recommendations are for general and extra coverage
Ask the fire department to make a house visit and highlight dangers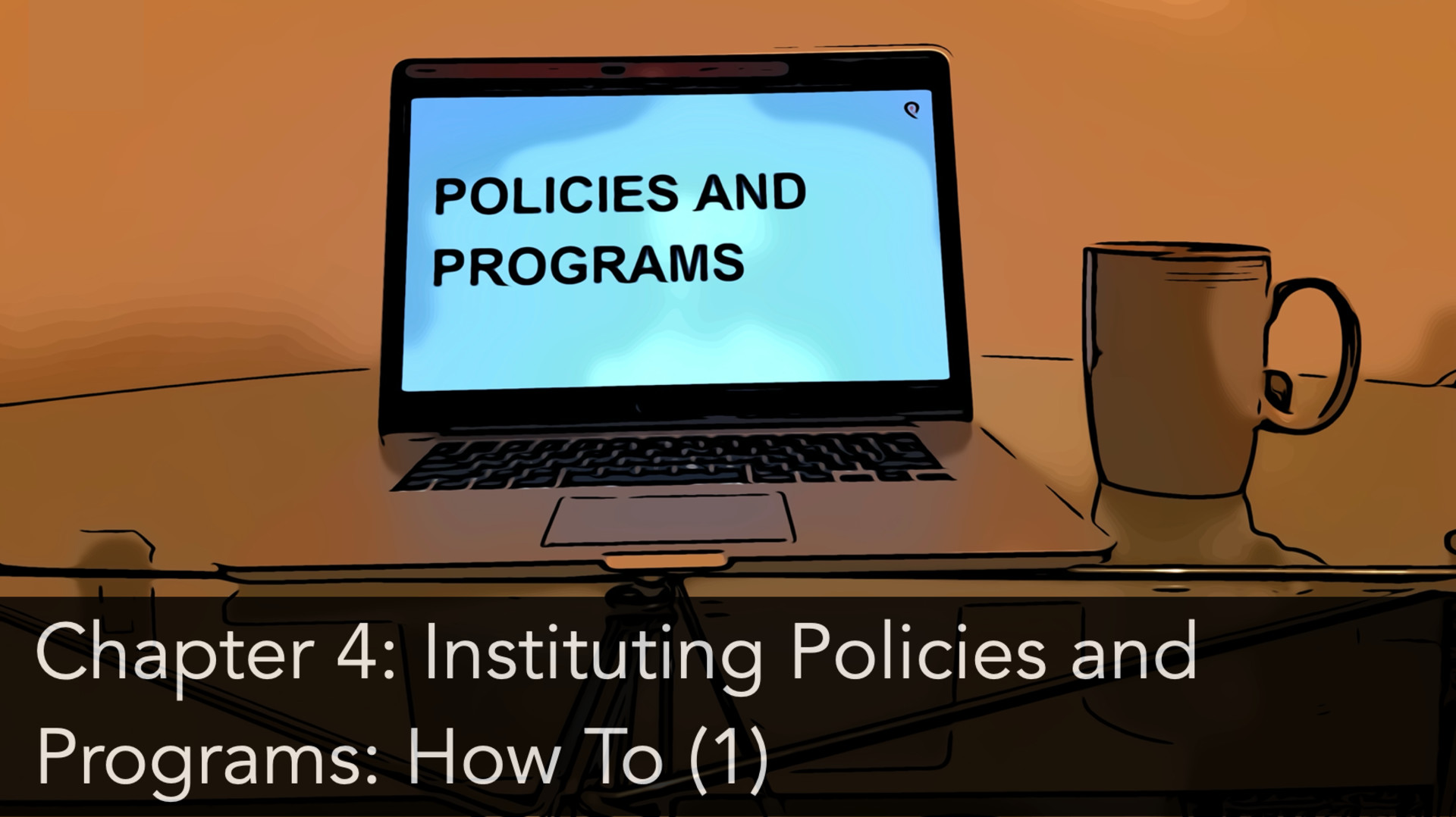 Instituting Policies and Programs: HowTo
Complete your own risk assessment with particular attention to pets, children, the elderly, and disabled, such as loose stair and deck railings
Create a checklist or use a Properly checklist for regular inspections and notifications
Ensure all guests are aware of any hazards and house rules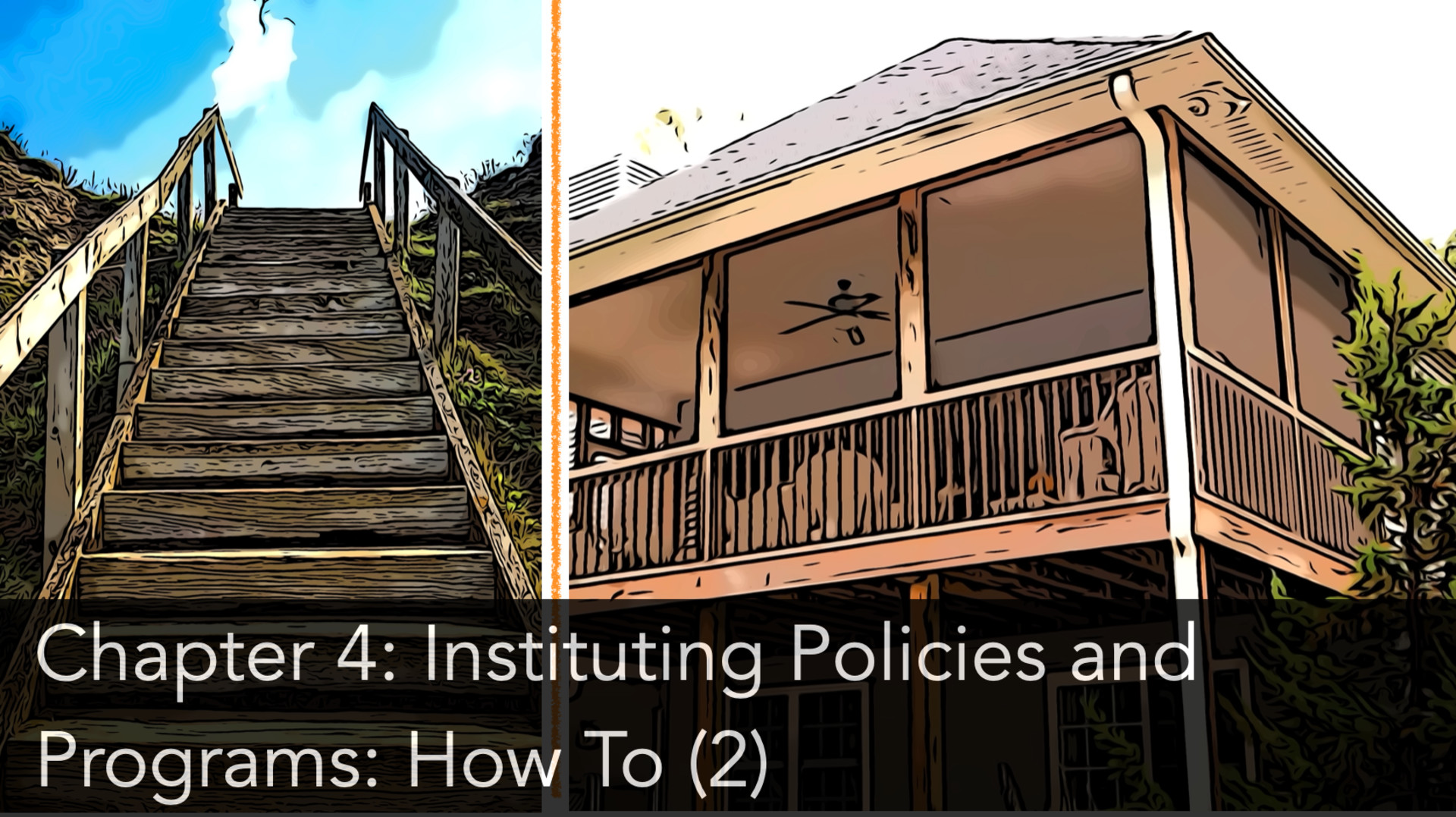 Adopting a Turnover Checklist
Checklists ensure good reviews by providing a standard process for all service providers to follow
Checklists are an easy and efficient training tool for new team members as they learn by following clear step-by-step instructions with illustrations
Checklists remind service providers of standard and property-specific tasks that need to be completed during every turnover, thereby ensuring no task is forgotten
App-based checklists with verification photos provide a permanent record of what was done, by whom, and when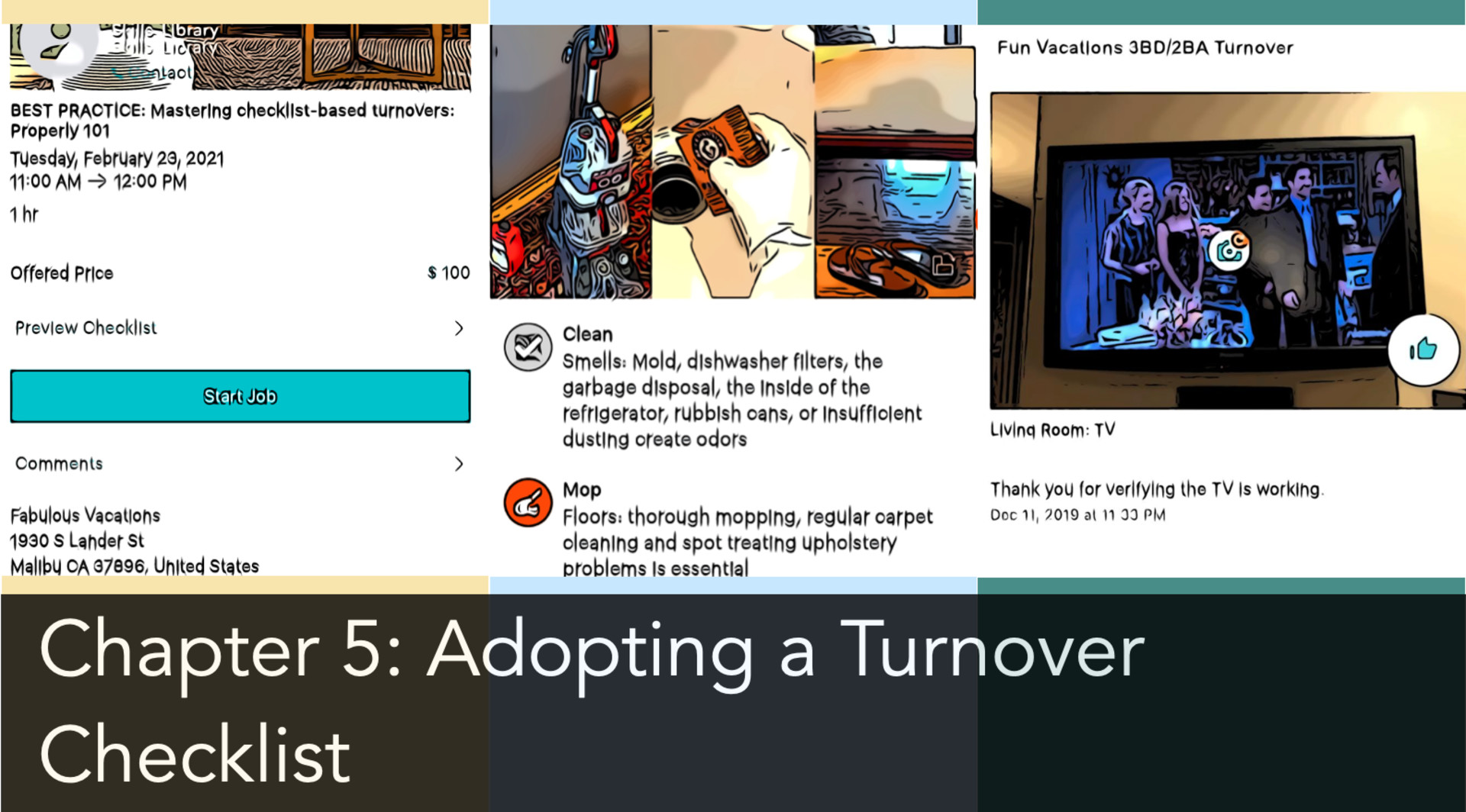 Adopting a Turnover Checklist: How-to
Build a custom checklist for your unique property in minutes from our modular turnover templates
Further customize your checklist to your property by adding essential property-specific tasks and listing photos
Monitor job progress in real-time and use the Feedback feature to view verification photos and provide feedback so problems can be resolved before guests arrive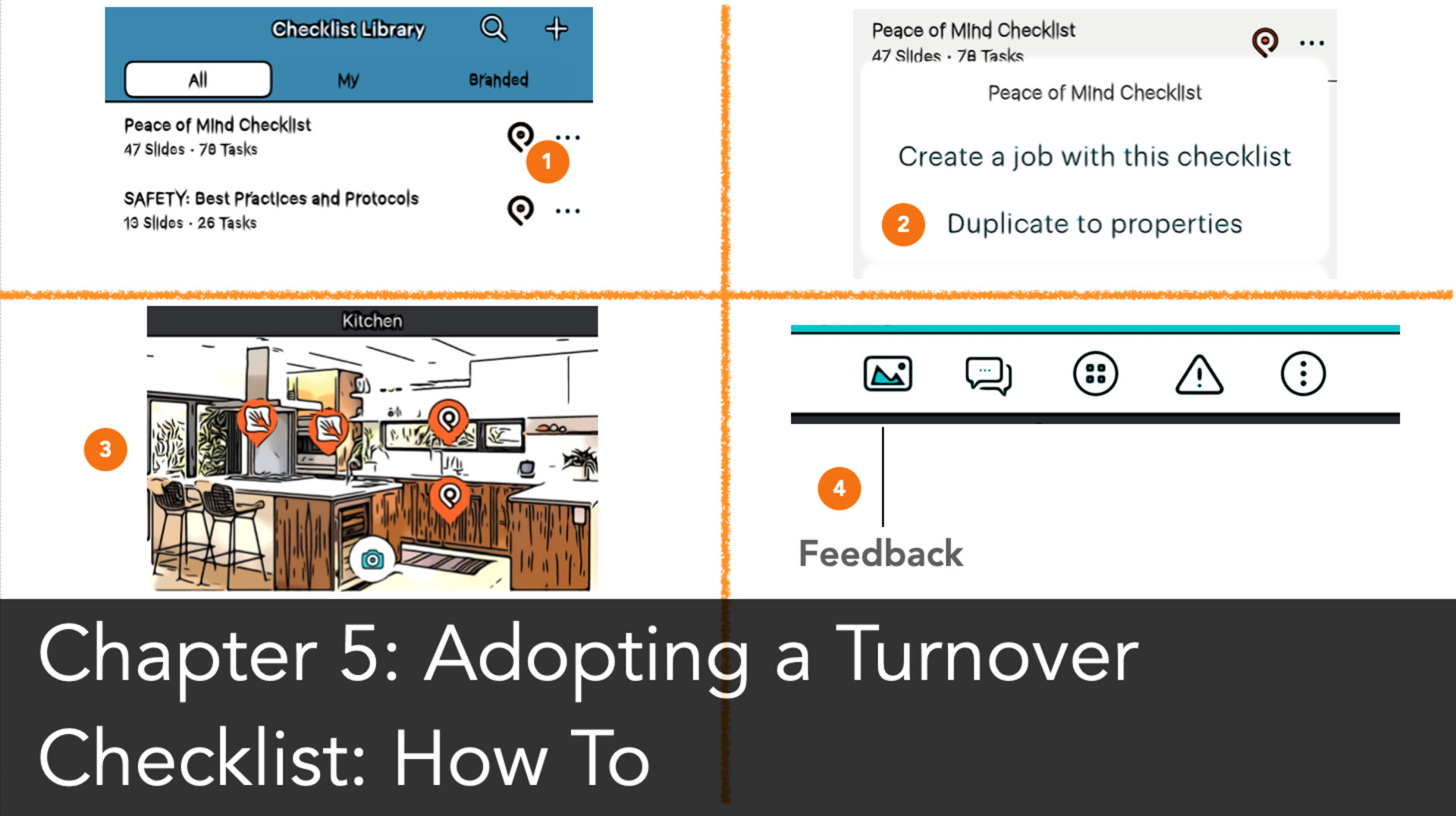 Establishing a Linen Program
Linens include sheets, duvets, pillowcases, towels, and other household covers and fabrics
It is essential to ensure turnovers and in-stay changes have fresh linens available at all times
Linens may be rented from a contractor or laundered by the cleaner or owner; residential washing machines and dryers may not comply with hygiene requirements for hospitality businesses; check with the manufacturer, and local regulations
Guests may also require extra linens during their stay for a variety of reasons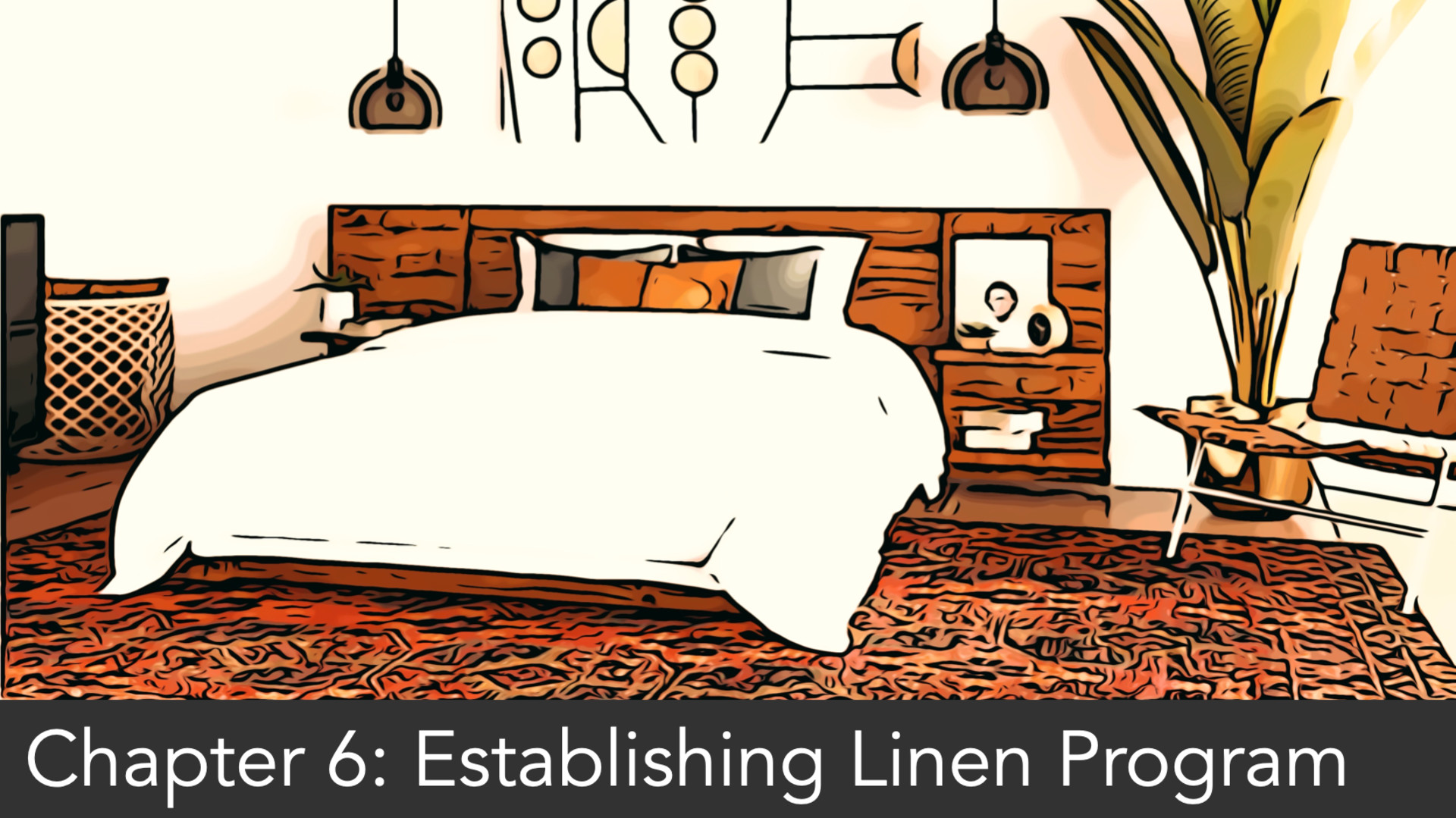 Establishing a Linen Program: How-to (1)
Decide on the volume of linen and estimate the number of turnovers per month and per year based on seasonal changes to calculate costs
Determine the quality of the linen and spares necessary to accommodate issues
Washing and ironing linen can be time consuming and less efficient than contracting delivery and collection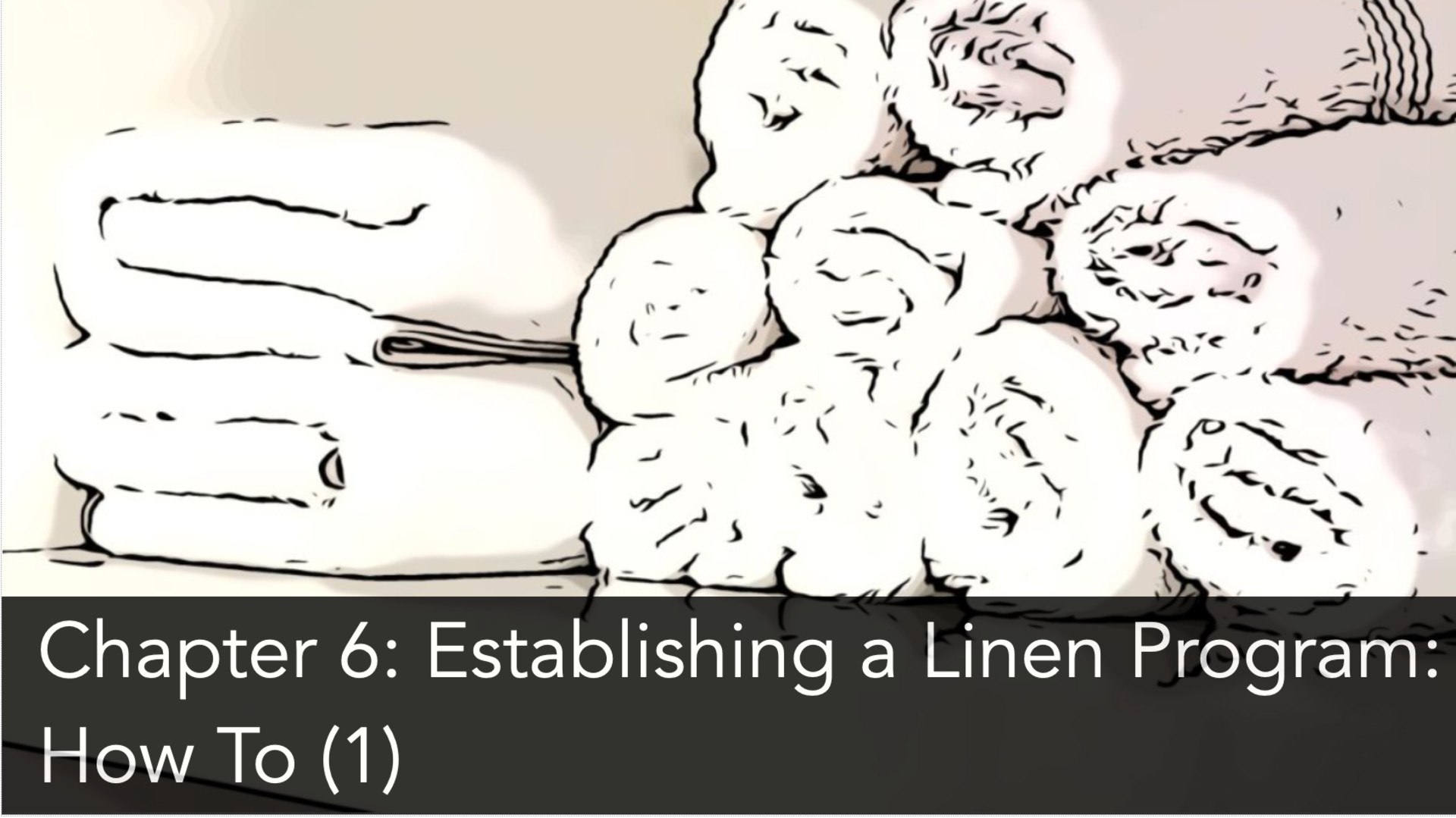 Establishing a Linen Program: How-to (2)
Compare costs and scheduling arrangements with contractors
Check all contracted linen carefully after delivery, and keep a small percentage in reserve
Locked linen storage on-site can avoid extra burden on cleaners, but linen should be kept bagged and fresh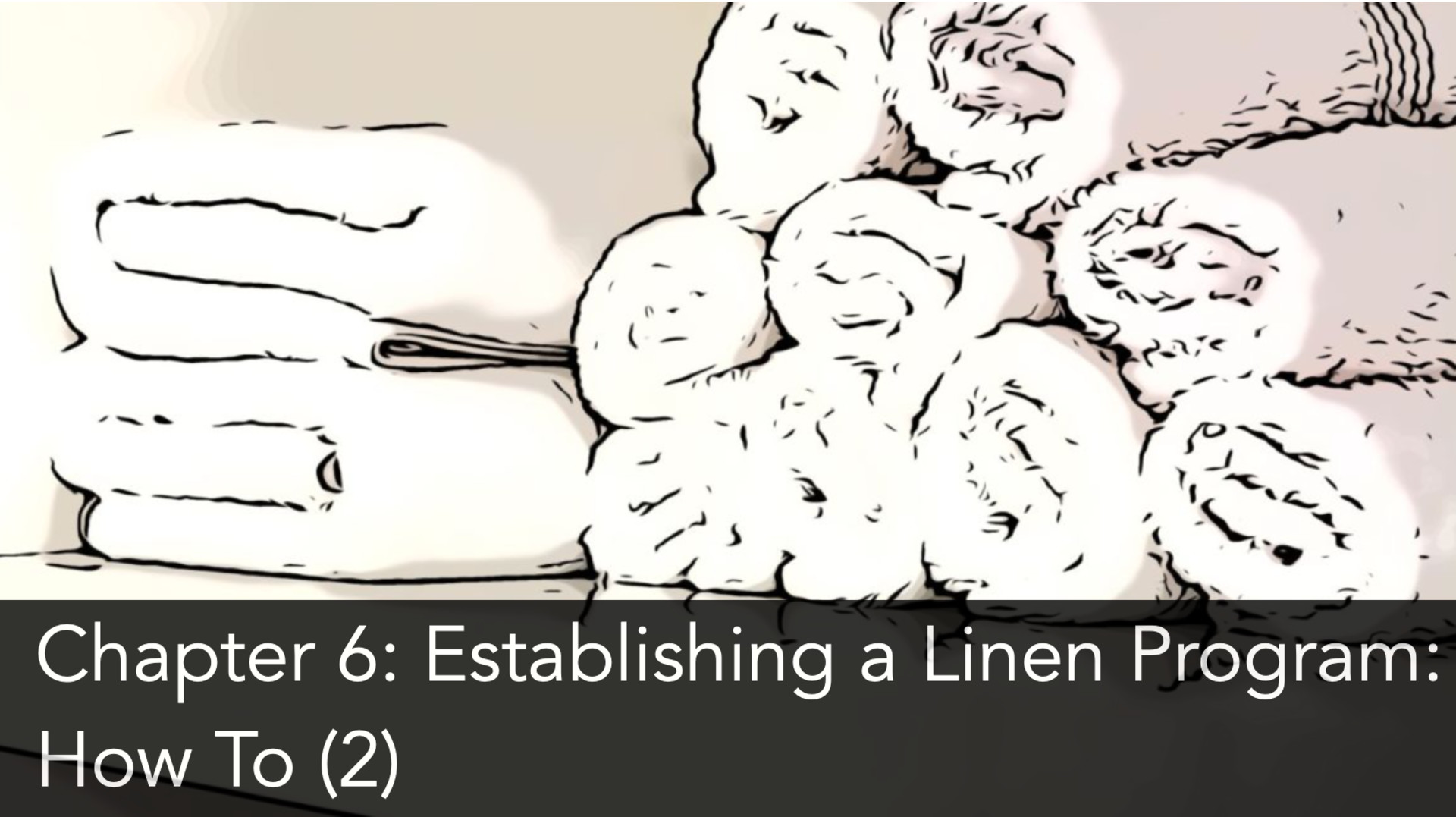 Selecting and Training your Help
Successfully implementing and maintaining quality standards is highly dependent on the competency of your service provider(s)
Finding good service providers and training them to your standards can be time consuming and expensive
Properly's Skills Library provides a simple and efficient way to ensure your cleaner's training is up-to-date, and Properly's app-based checklists provide a way to monitor jobs in real-time and provide ongoing feedback to improve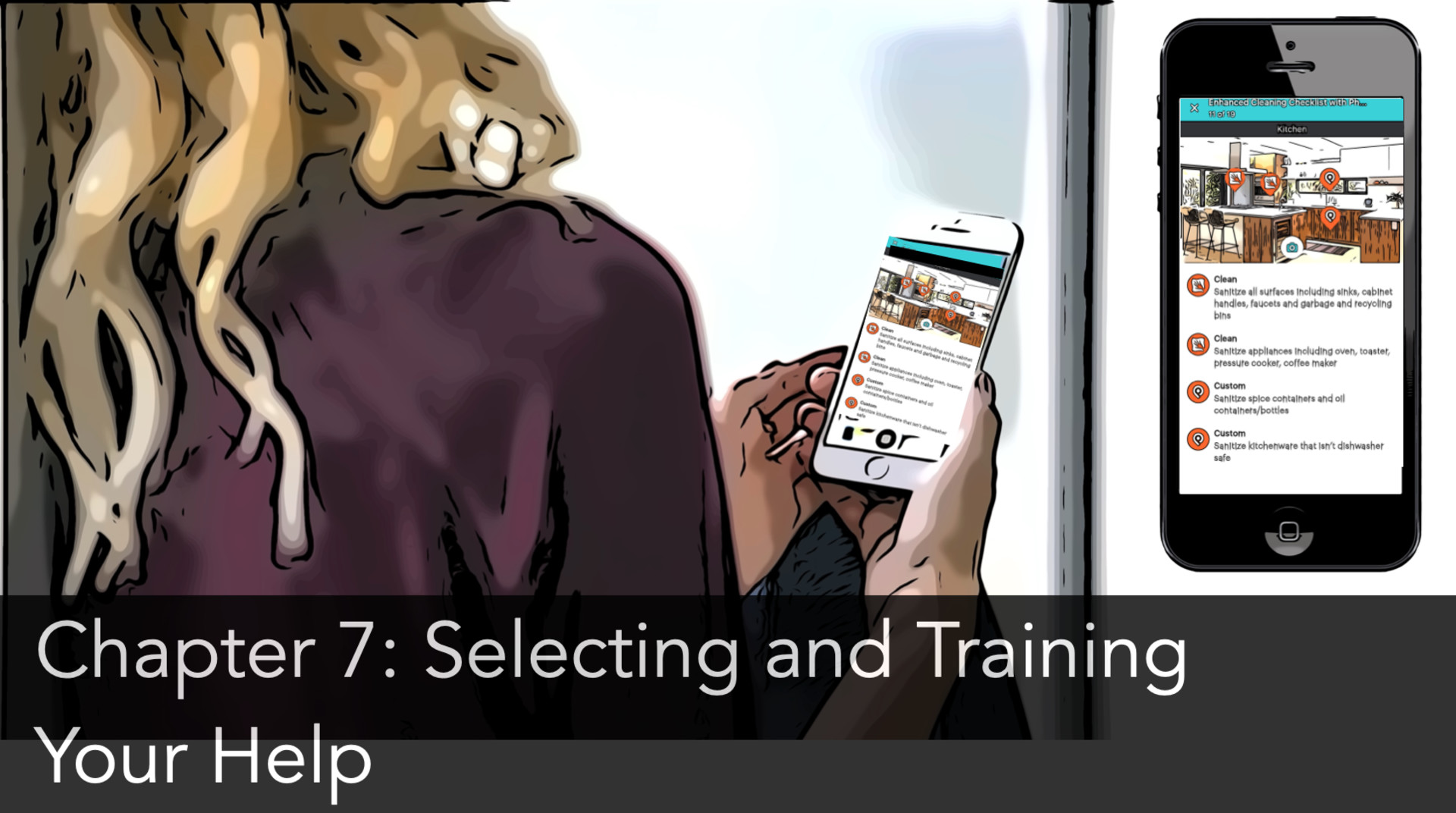 Selecting and Training your Help: How-to
There is multiple criteria for selecting cleaners, but a person's character and work ethic are essential
Cleaners can be found through Properly's Pro Marketplace. Check their certifications and badges, and review their experience with other owners
Traditional advertisements in local newspapers or postcards in local post offices or shops have been used, and now online social media and subscription sites are additional options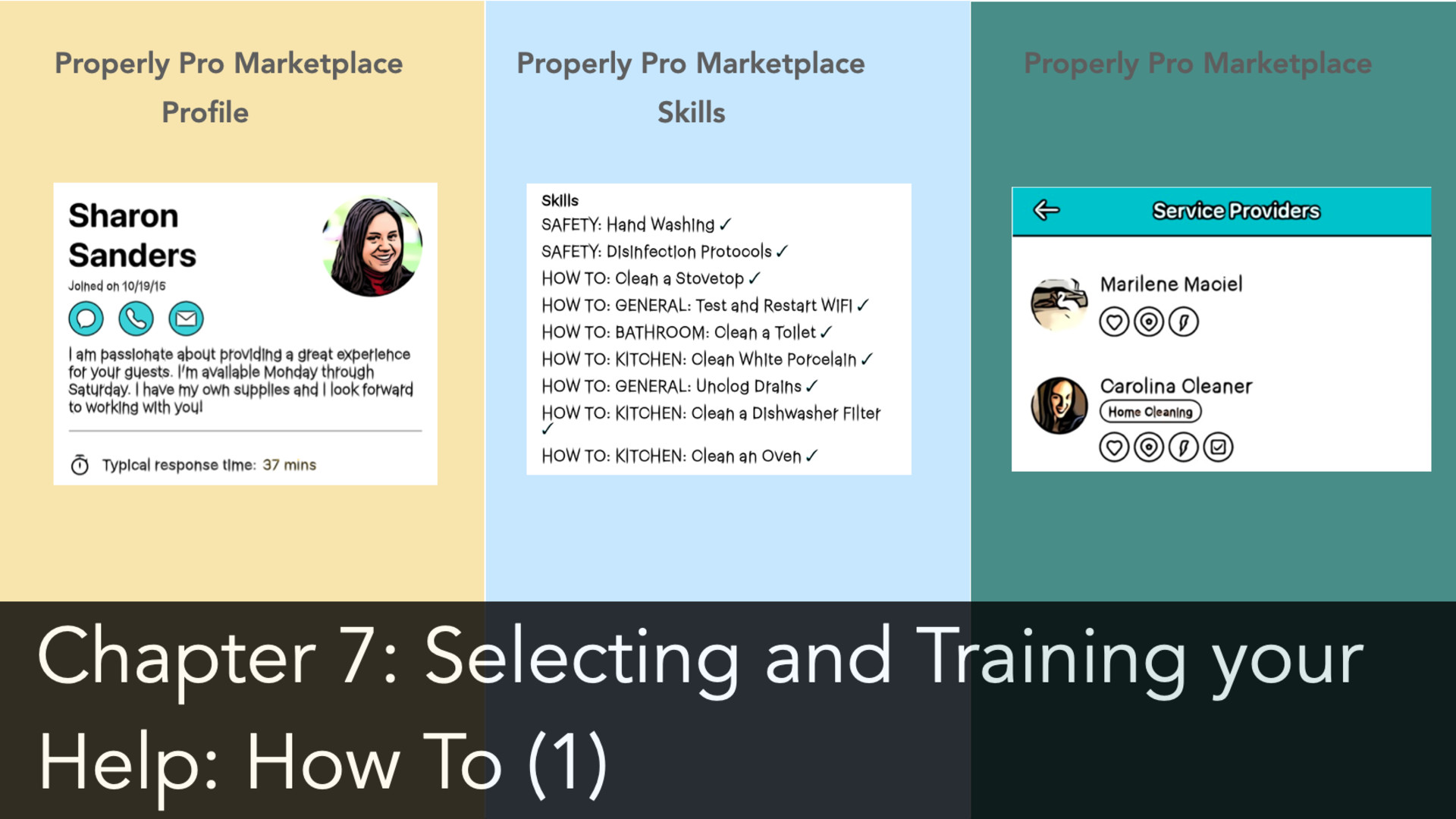 Selecting and Training your Help: How To
Always communicate prior to hiring, and establish personality, capacity to undertake regular work, any underlying health issues, travel difficulties, and ability to work independently
Once you've made your hiring decision, you can use Properly's Skill Library to ensure and request that Skills are current your requirements
Properly's remote inspection can be used to monitor cleaner's work, and support them to ensure quality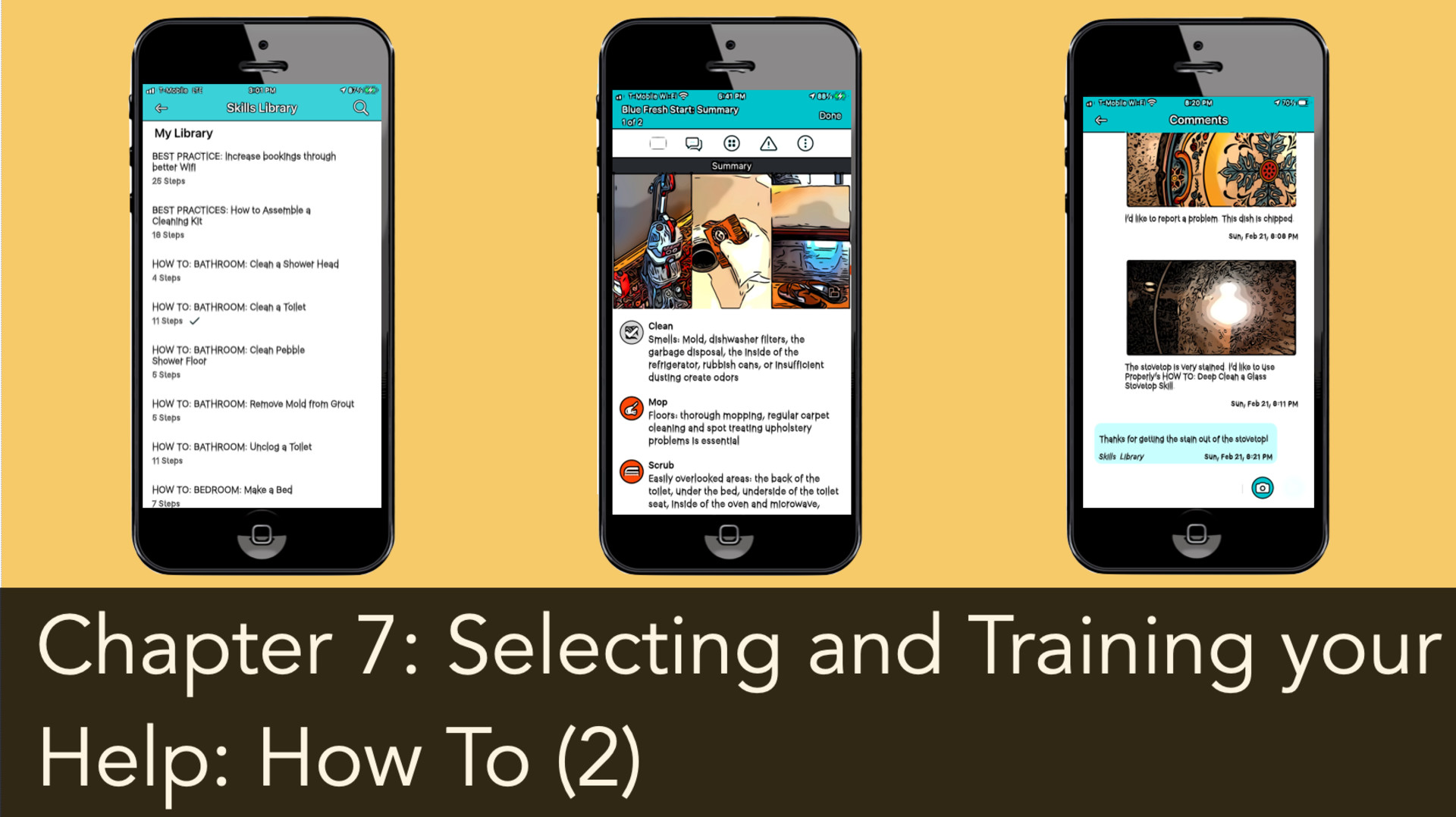 Effective Scheduling Systems
Scheduling and time management are critical to a successful rental business
Guest arrival and departures times will largely determine the capacity to clean and make repairs
Online tools, such as Properly, can be used to share calendars with cleaners, and maintain a record of all completed tasks and communication in one place.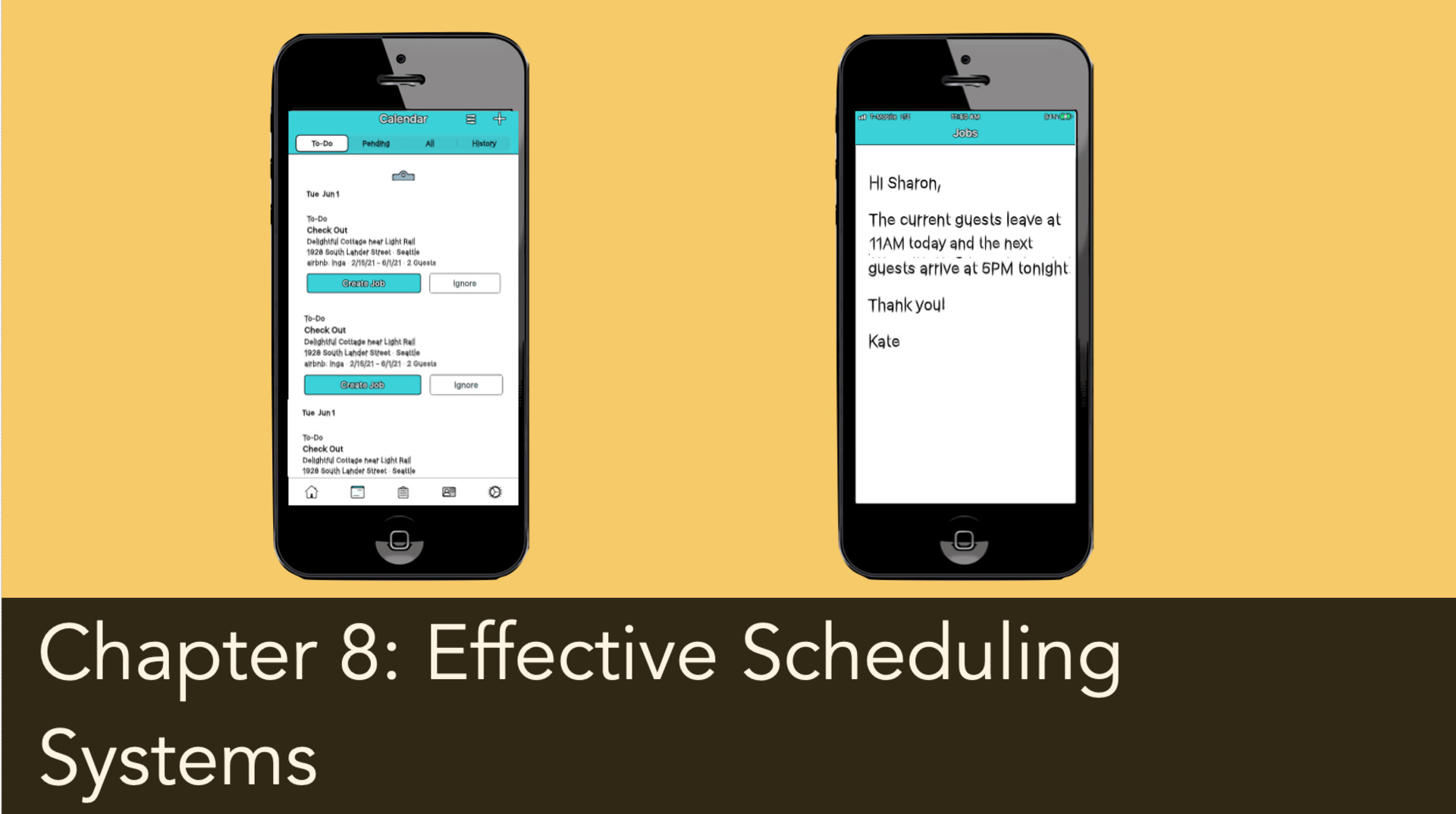 Effective Scheduling Systems: How to
Ensure there is sufficient time between departure and arrival to comfortably manage the property and adjust the booking terms and numbers of cleaners accordingly
Ensure all parties have easy access to booking information, including late or early arrivals, and that information can be accessed on the move via a mobile phone
Ensure that a compliant Checklist is used, and ensure any damage is immediately photographed to schedule repairs and keep records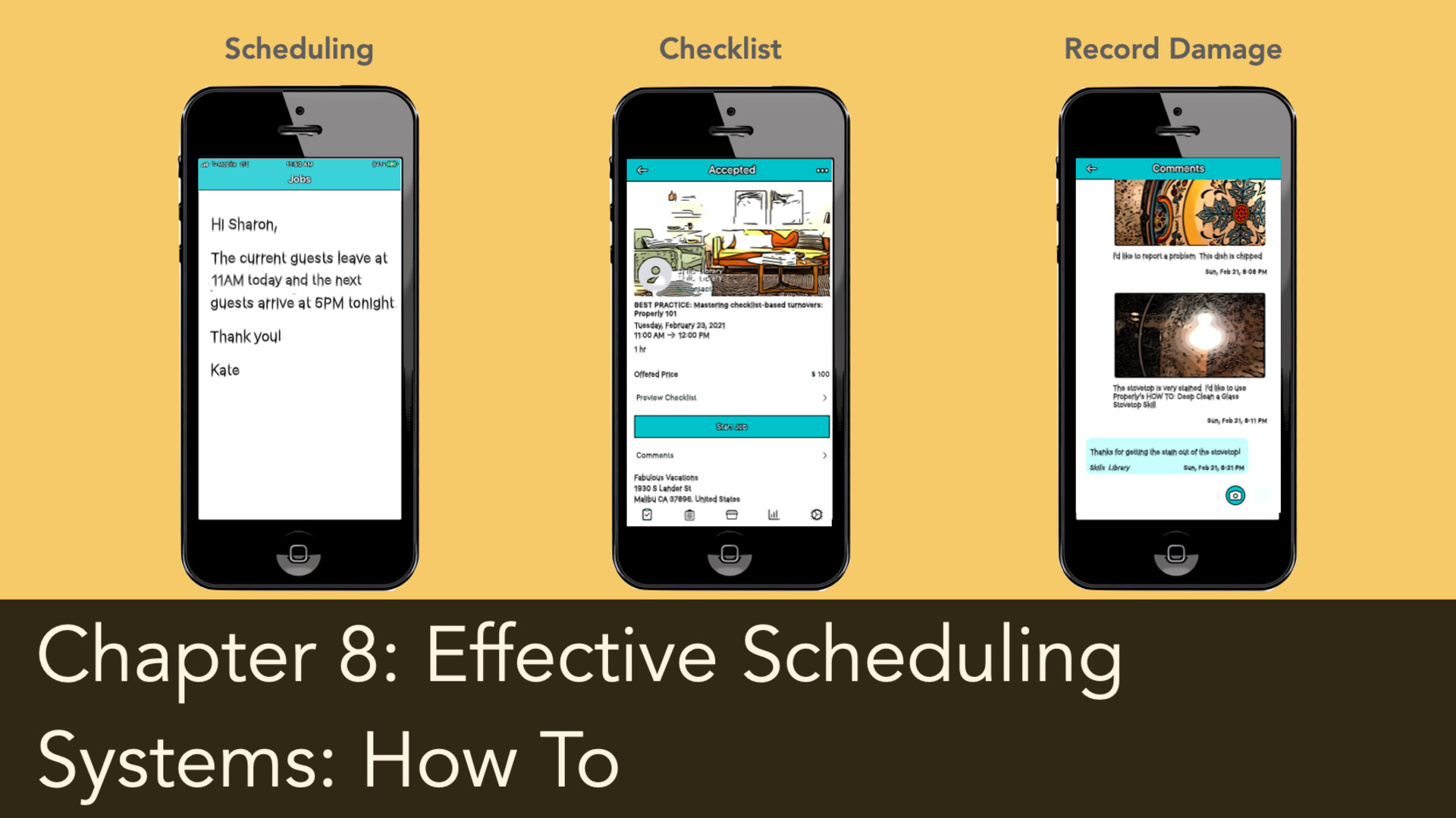 Integrating Inspections into the Process
Self-hosted and self-managed properties seldom see a third-party inspection
Cleaners, especially new ones, may not have their work checked
In both cases, however, an independent third party may prove useful to spot issues and advise on corrections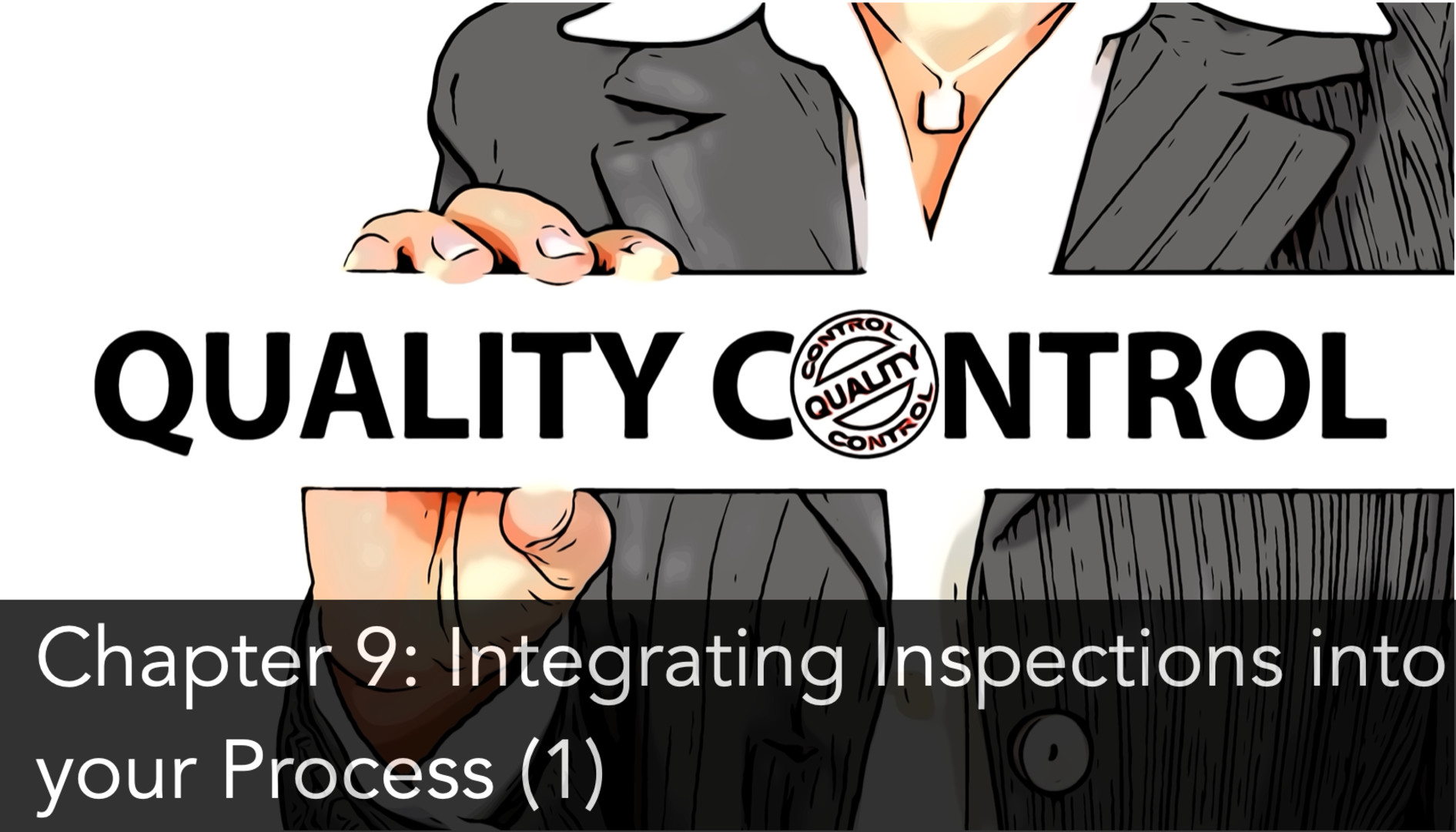 Integrating Inspections into the Process
Management companies often have a home inspection check after a cleaning
It is increasingly difficult for independent hosts to inspect after a cleaning, and remote inspections provide a solution to this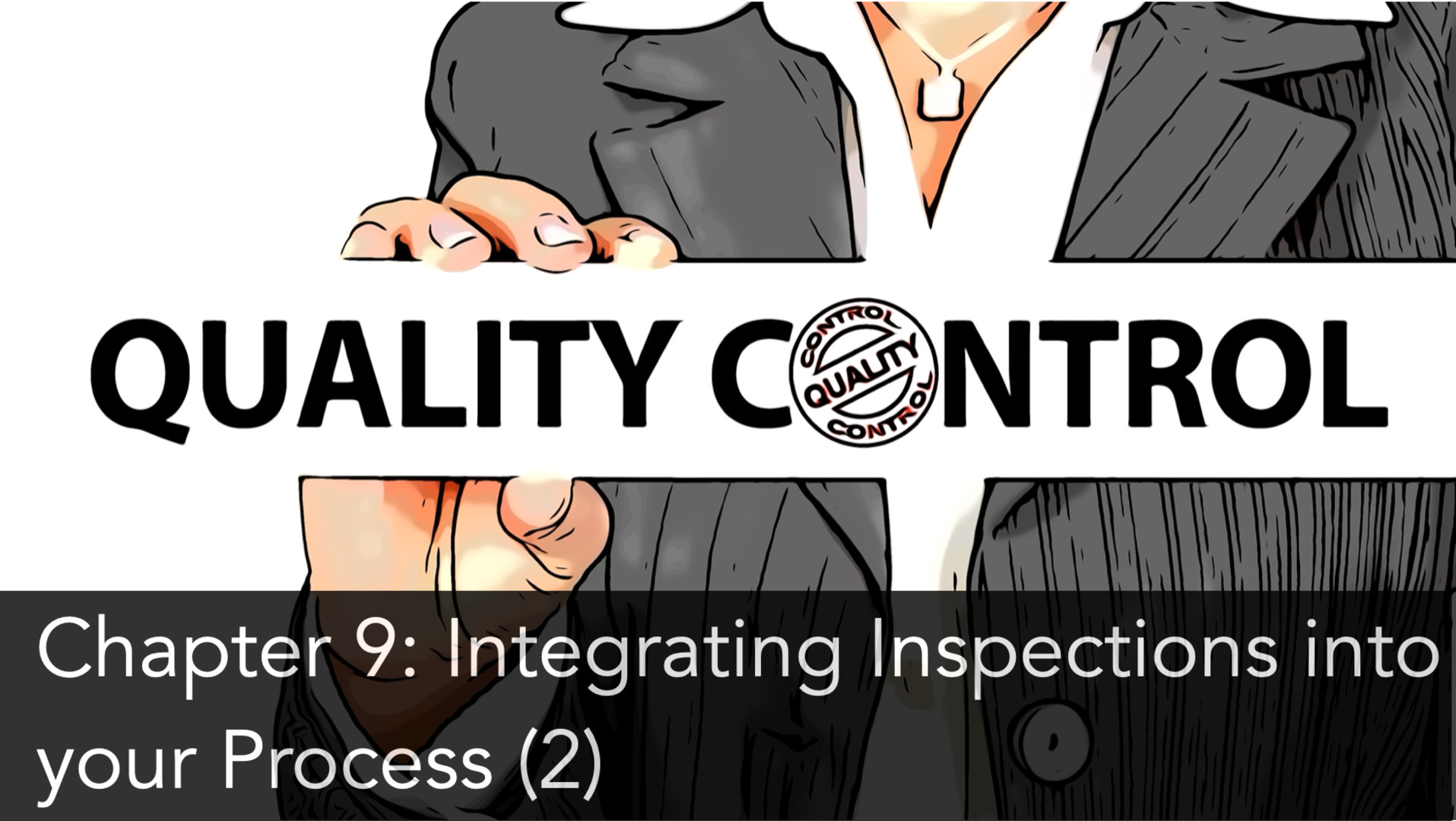 Integrating Inspections: How To
Hosts can use Properly's Feedback feature to review cleaner's verification photos and provide feedback before the cleaner leaves the property
Remote inspections are an optional add-on service when using the Properly app
Teams of Properly remote inspectors can access photographs and communicate in real-time with cleaning staff
Cleaners should be assured this is not checking their work but rather a team effort to ensure quality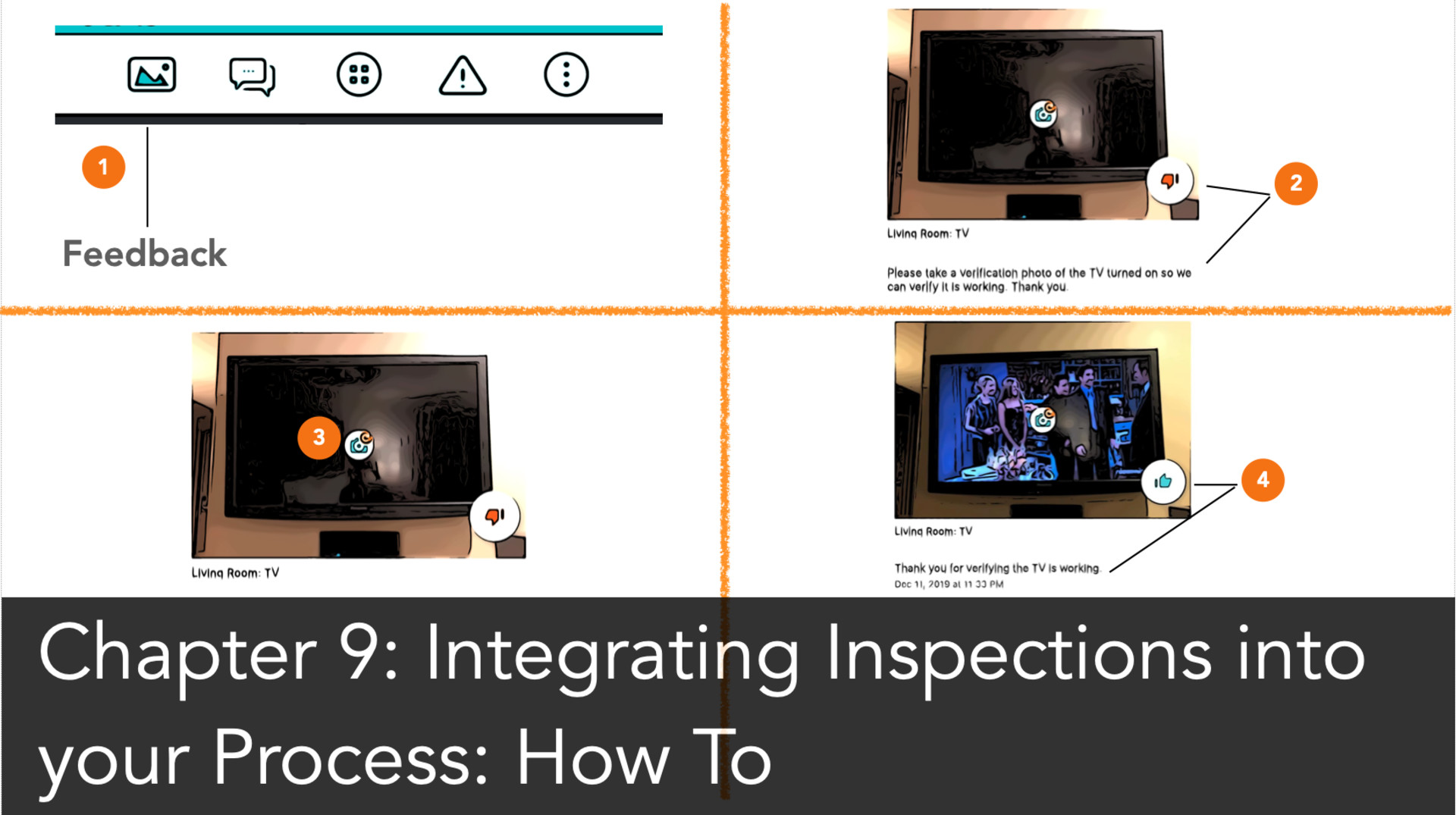 Getting Credit for Quality
Quality is the foundation of hospitality and is not just about the property and its furnishings but about the whole experience, including attention to details and service
Quality is also subjective, and this will align with your listing promise and actual delivery
Quality includes guest communication, including how emails and correspondence are written and configured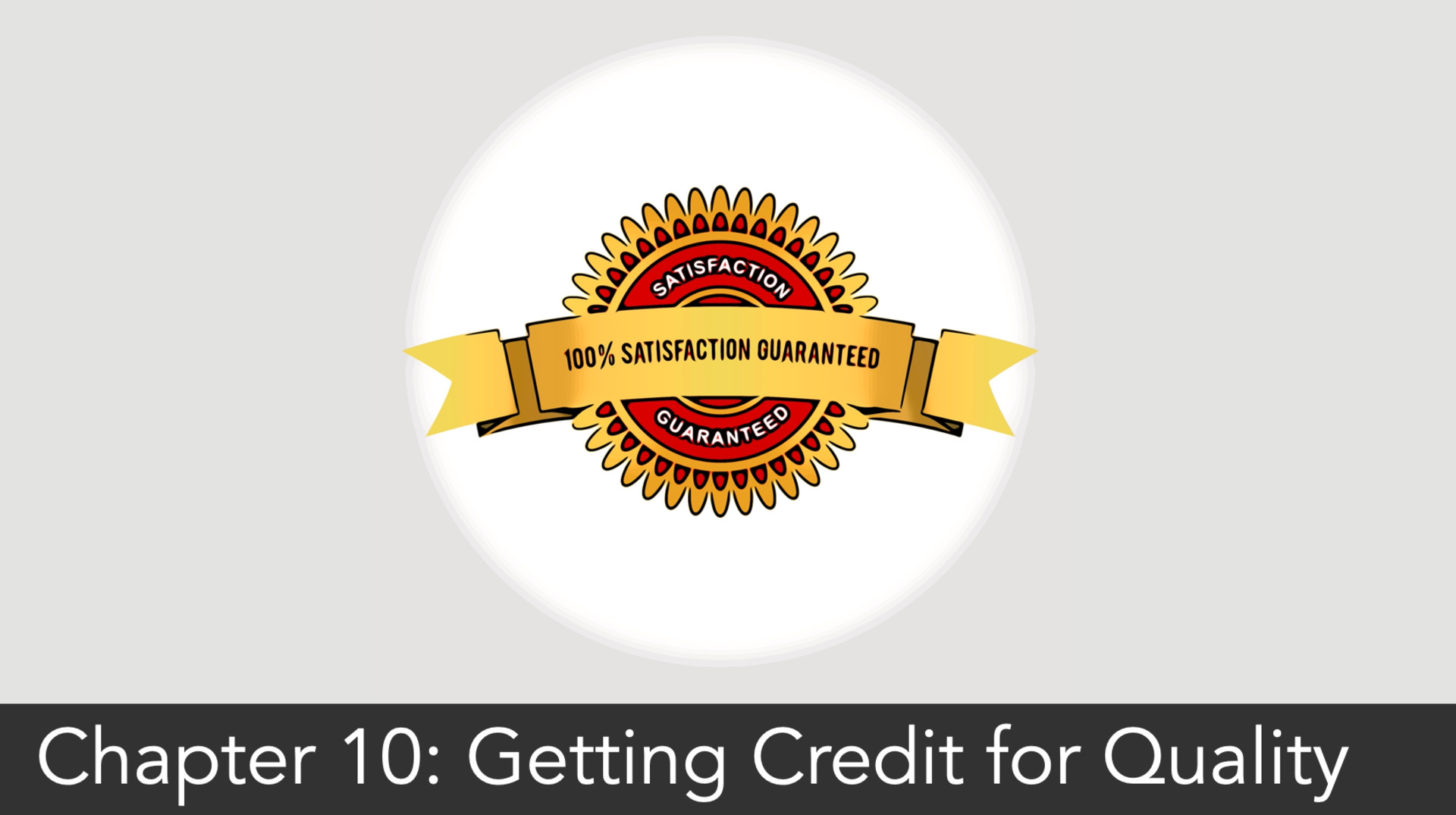 Getting Credit for Quality: How-to
Investing in quality across the host business will result in great reviews. Be sure to elicit reviews and publish reviews in your marketing
Listing platforms will encourage and remind guests to leave reviews
It's recommended to collect contact details of all guests so you can request a review after departure. Ask a short series of questions and solicit scores for each part of their stay, such as bed quality, communication, amenities and cleanliness
Offering a gift voucher or discount on future stays for responses will increase replies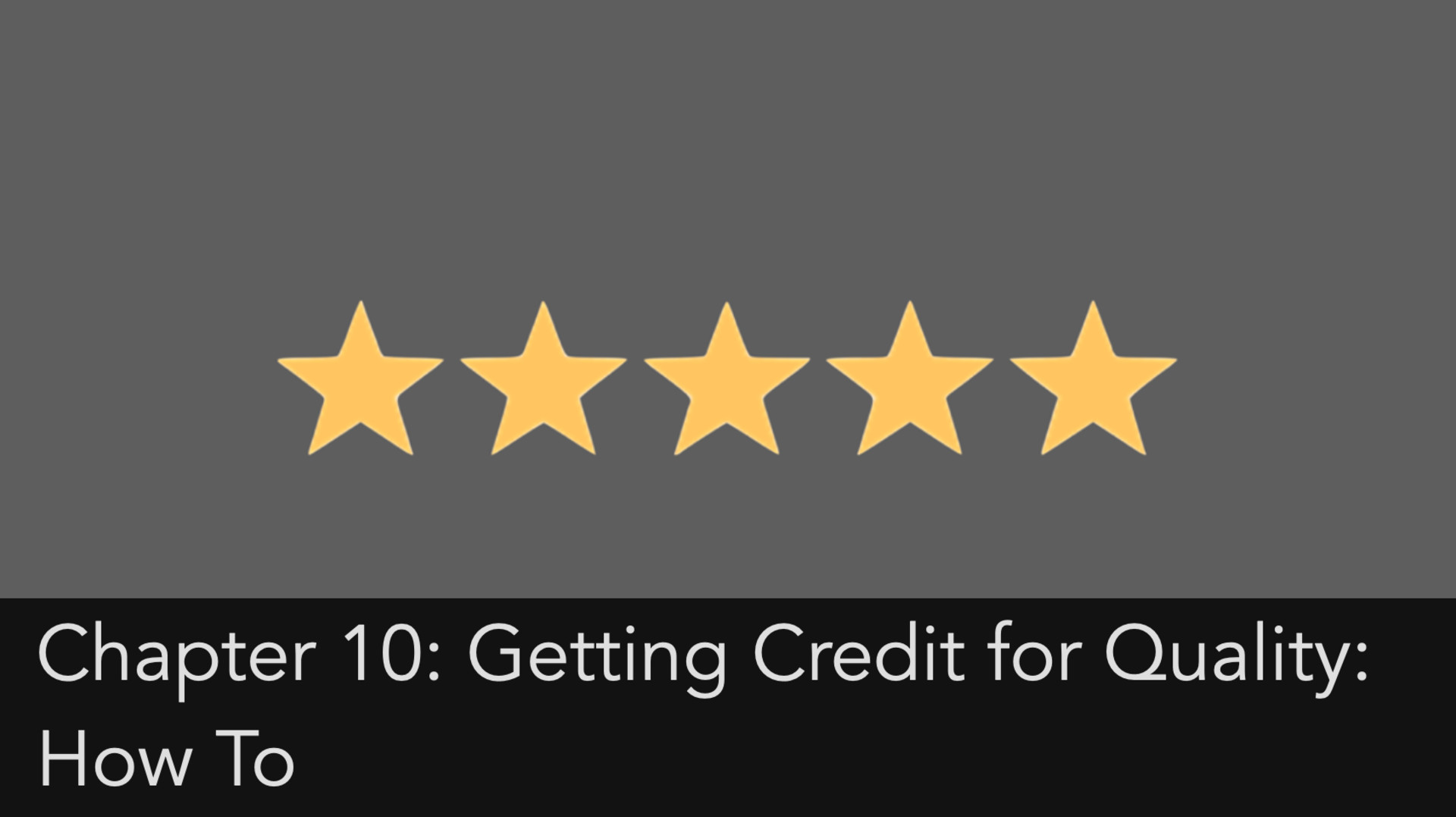 Additional Resources
Congratulations on completing Properly's Best Practice on managing your property like a pro
You'll find additional Skills and How-tos in our Skills Library
Loved by Property Management Professionals
Properly's Remote Inspection service goes beyond the app. Their optional Remote Inspection team is the secret weapon that helps me manage multiple properties without the stress.
My usual cleaning service closed during the holidays, but by using Properly, I was able to plug a new cleaner in without even meeting them to do a walk-through.