This Best Practice is designed to show Service Providers how to effectively use Properly for checklist-based turnovers.
It is also useful to hosts as it showcases Best Practices to align your incentives with those of your Service Providers.
We recommend making this module a required skill when sending a first job, as it is a useful training tool. Your service provider reads these instructions, and tips and tricks, only once; on subsequent jobs they are certified for these essential skills.
This is a 5 minute read.
Chapter 0: Overview
Chapter 1: Checklists
Chapter 2: Reporting Problems
Chapter 3: The Skills Library
Chapter 4: Feedback
Chapter 5: Extras
Chapter 6: The Basics
Chapter 7: More Resources
Complete our courses and get certified with new Skills
REGISTER NOW

Training Objectives
Learn how to use checklists to have clarity on what's expected, and what's an extra
Report problems as you find them and propose solutions from Properly's library
Document problems that require you to work longer hours, and get approved
Showcase your work and get credit for a job well done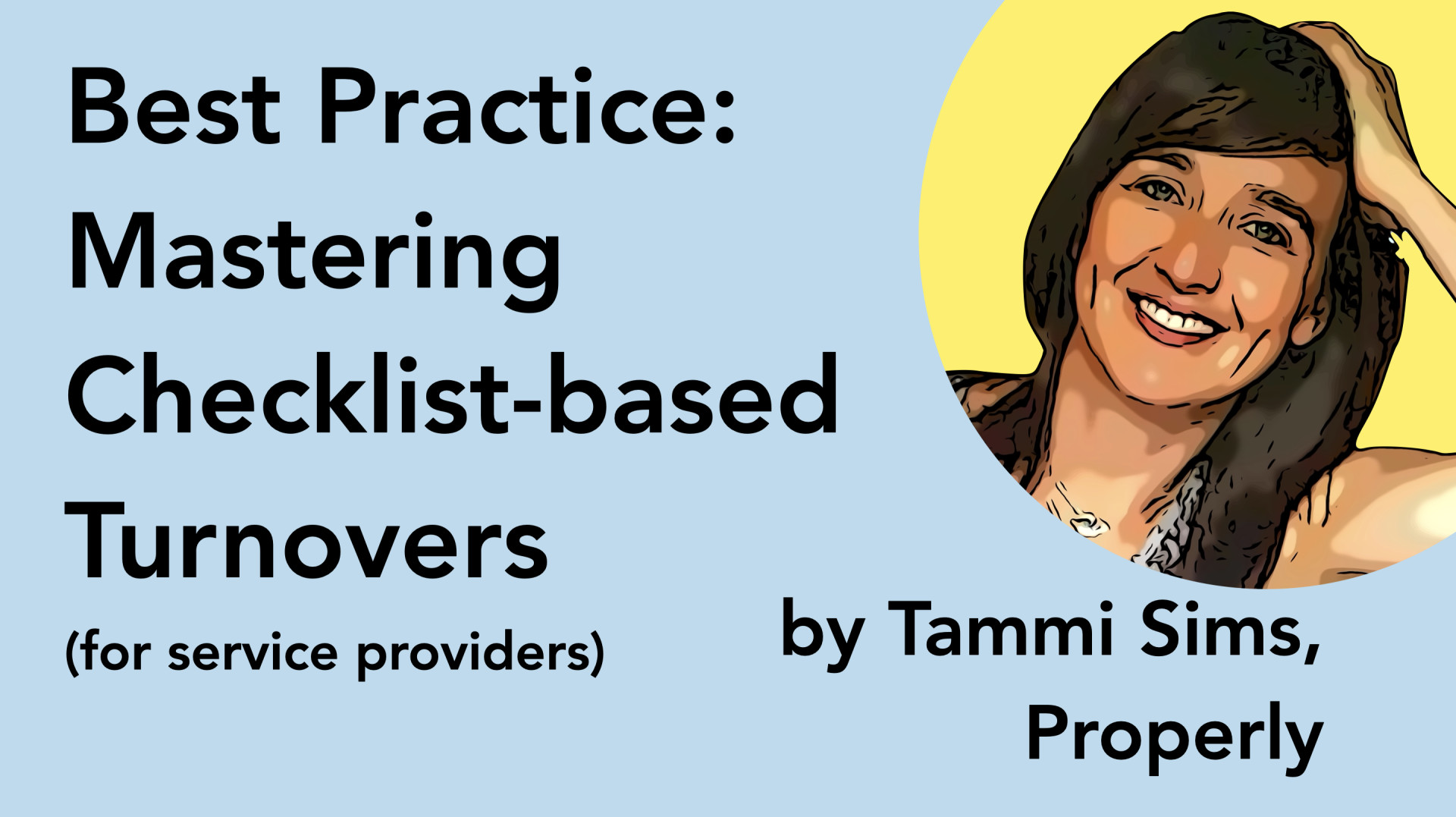 Overview (1)
Checklists clarify, remind and give peace of mind
Problem reports allow you to highlight issues that require additional work
The Skills Library contains solutions to common problems, allowing you to quote easily
Feedback allows you to correct any oversights quickly, or to find additional work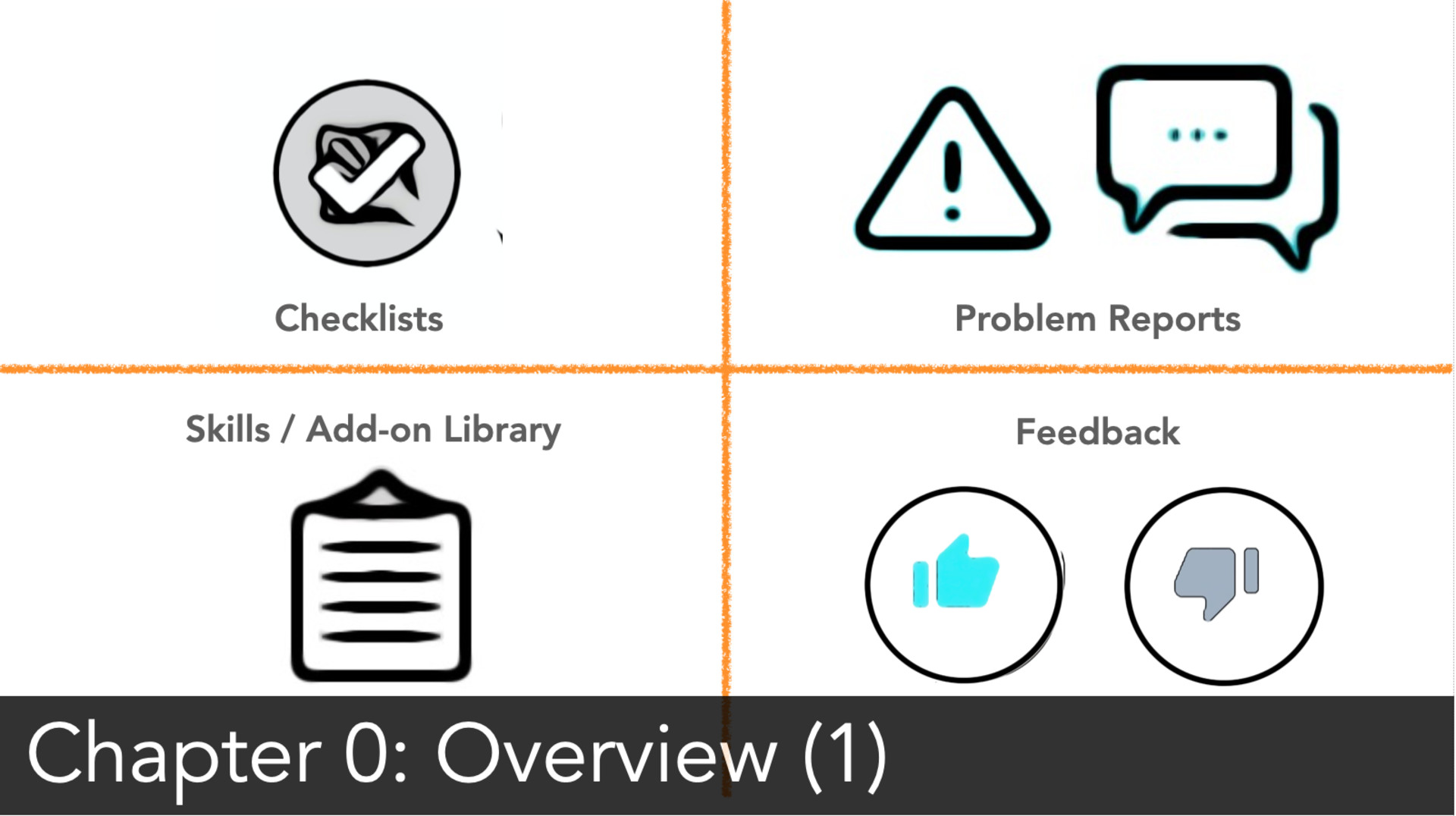 Overview (2)
Extras allow you to record additional work and expenses, and charge for it
The basics is about viewing, accepting and doing jobs
More resources shows you how to qualify for the Properly Marketplace, and where to find additional information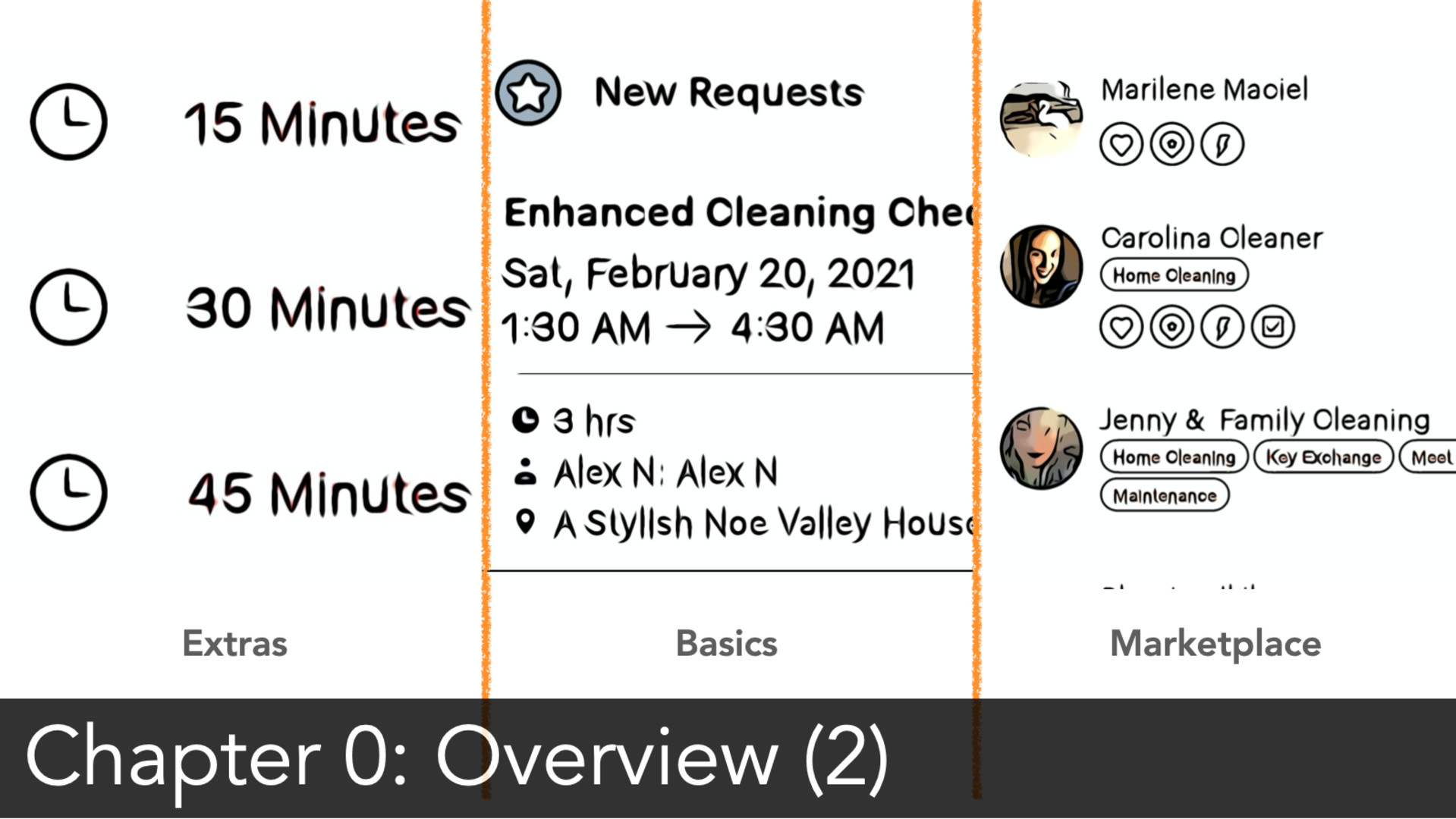 Checklists
Checklists are like work contracts, and explain what's expected and what's extra
They can help you quote a job without going there first
If you disagree with something (eg, you don't clean carpets), don't accept the job
Checking off an item ensures you have completed it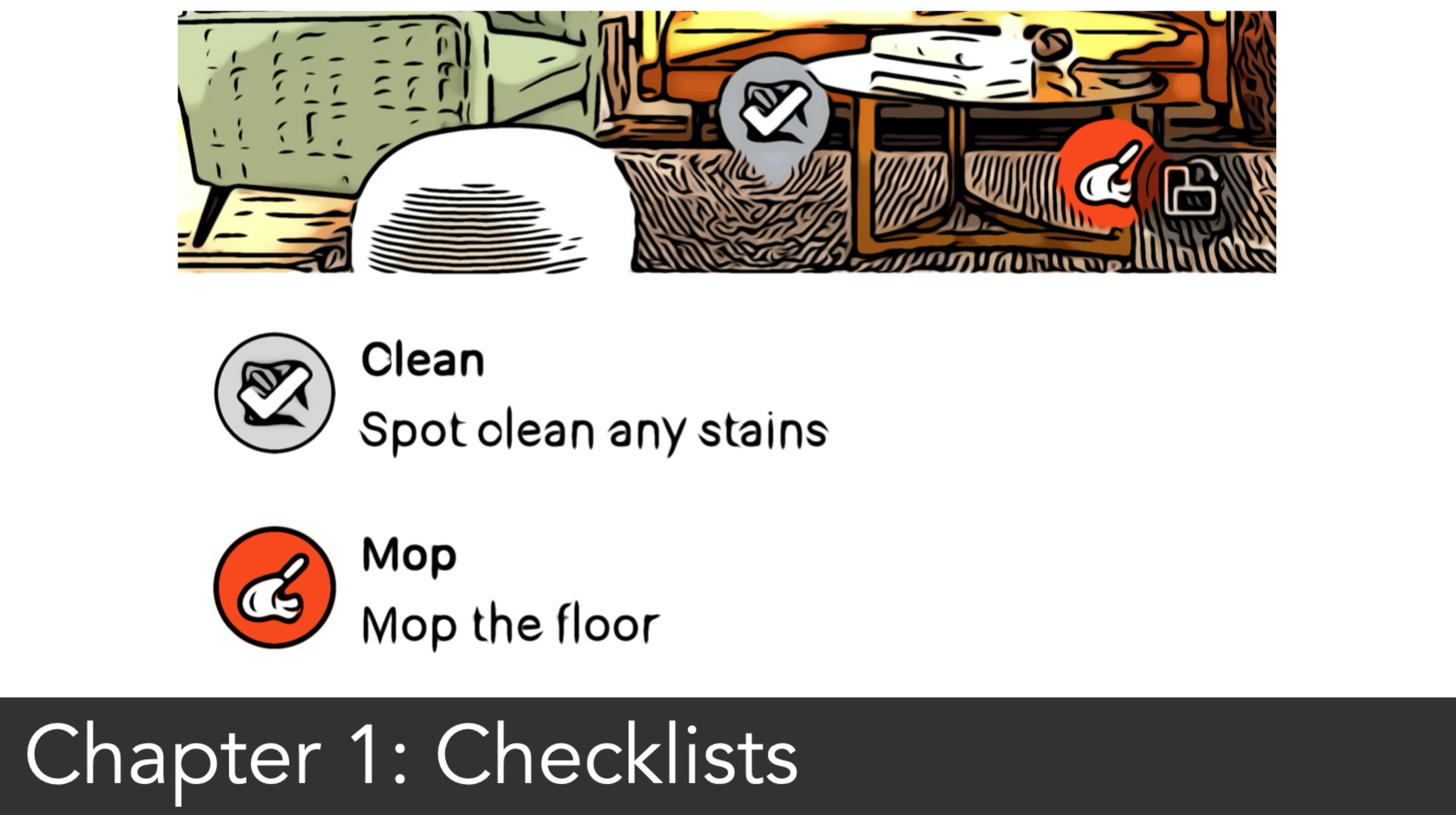 Checklists: How to
Preview a checklist before you accept a job (1)
You can accept a job, accept with questions, or decline the job (2)
Swipe left or right, and check off tasks you have completed (3)
Use the Overview to see which tasks you have missed (4)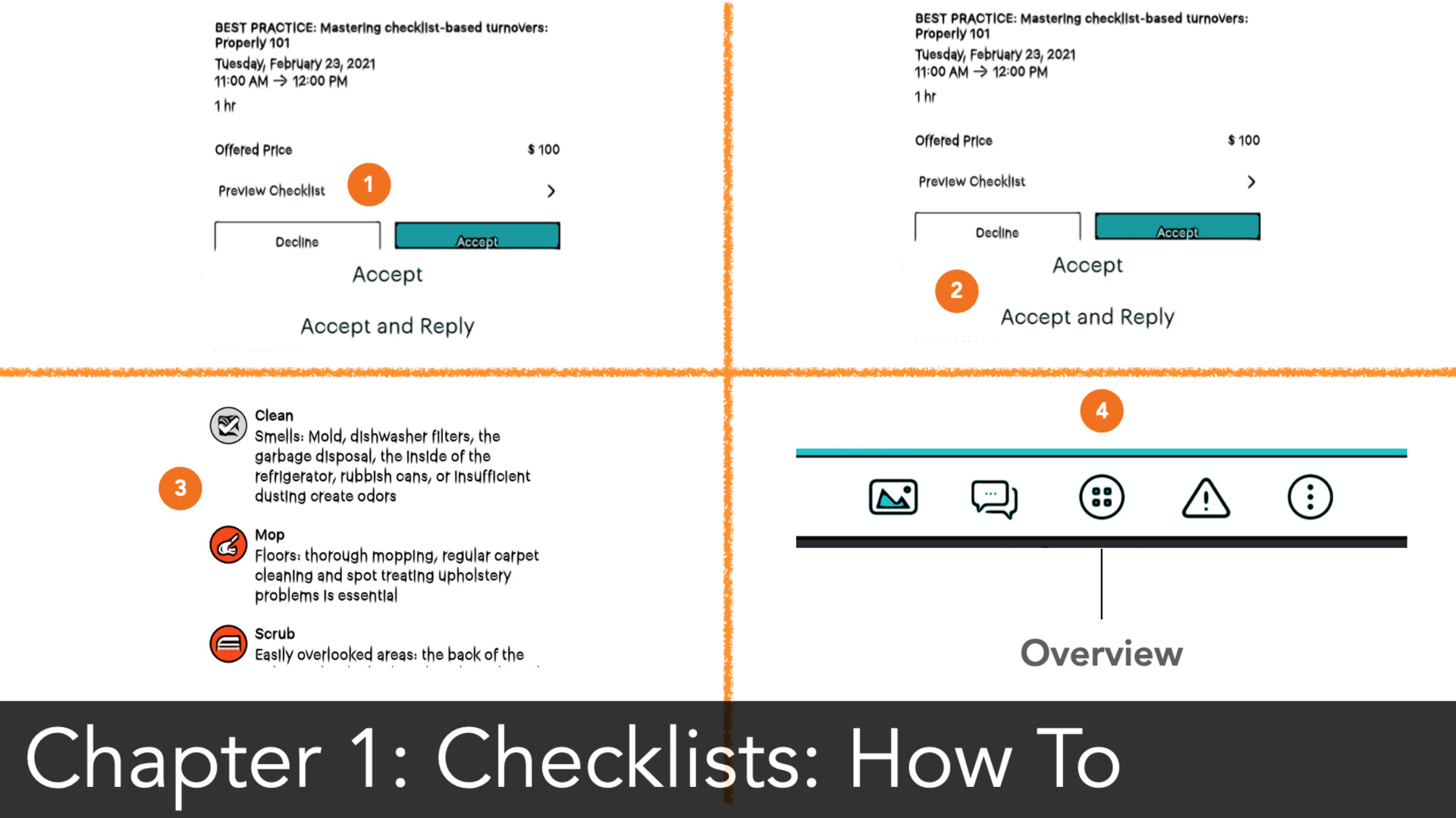 Reporting Problems
You can report Problems anytime, to alert your client to items that require additional work
Typical examples are: the previous guests left a mess, or items that require extra work (eg deep cleaning a stove)
You can report Problems either via Chat or via Problem Report
Report problems that can be fixed right away via Chat, and bigger issues that require another visit via Problem Report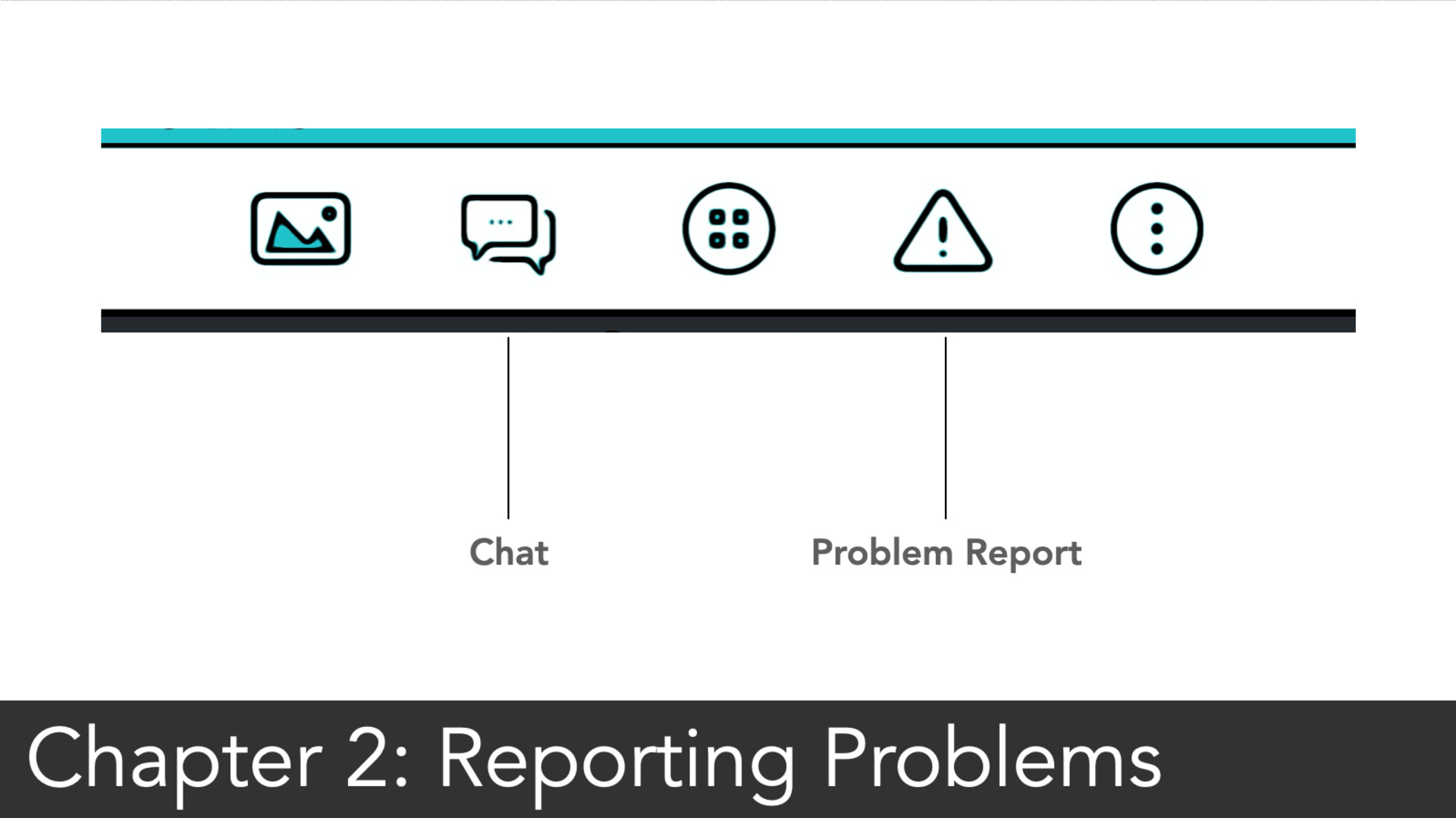 Reporting Problems: How to
For problems you'd like to resolve right away, use Chat to report the problem and get permission from your client to complete the fix (1)
You can add photo(s) to show the problem (2)
Propose and reference a Skill/Xtra to fix the problem. Skills contain time estimates. (3)
Once approved, you can track and record additional time / costs using Extras (skip ahead to review) (4)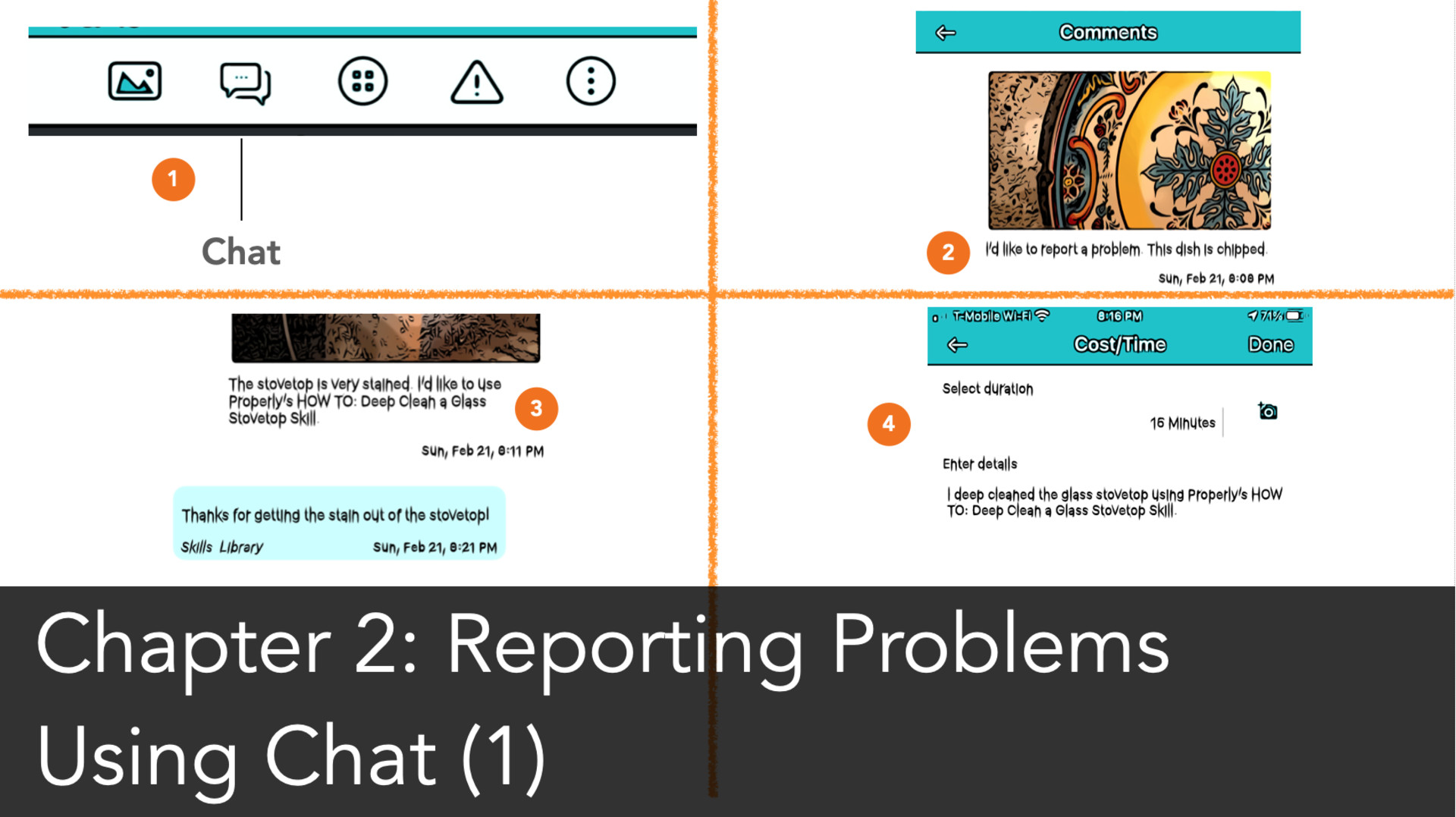 Reporting Problems: How to
For trouble tickets to be solved another time, file a Problem Report (1)
You can add photo(s) to show the problem, and add notes / specify severity (2)
If you can fix then problem, you can suggest that in notes and reference an Skill/Add-on (3)
If you expect an answer from your client, check in Chat (4)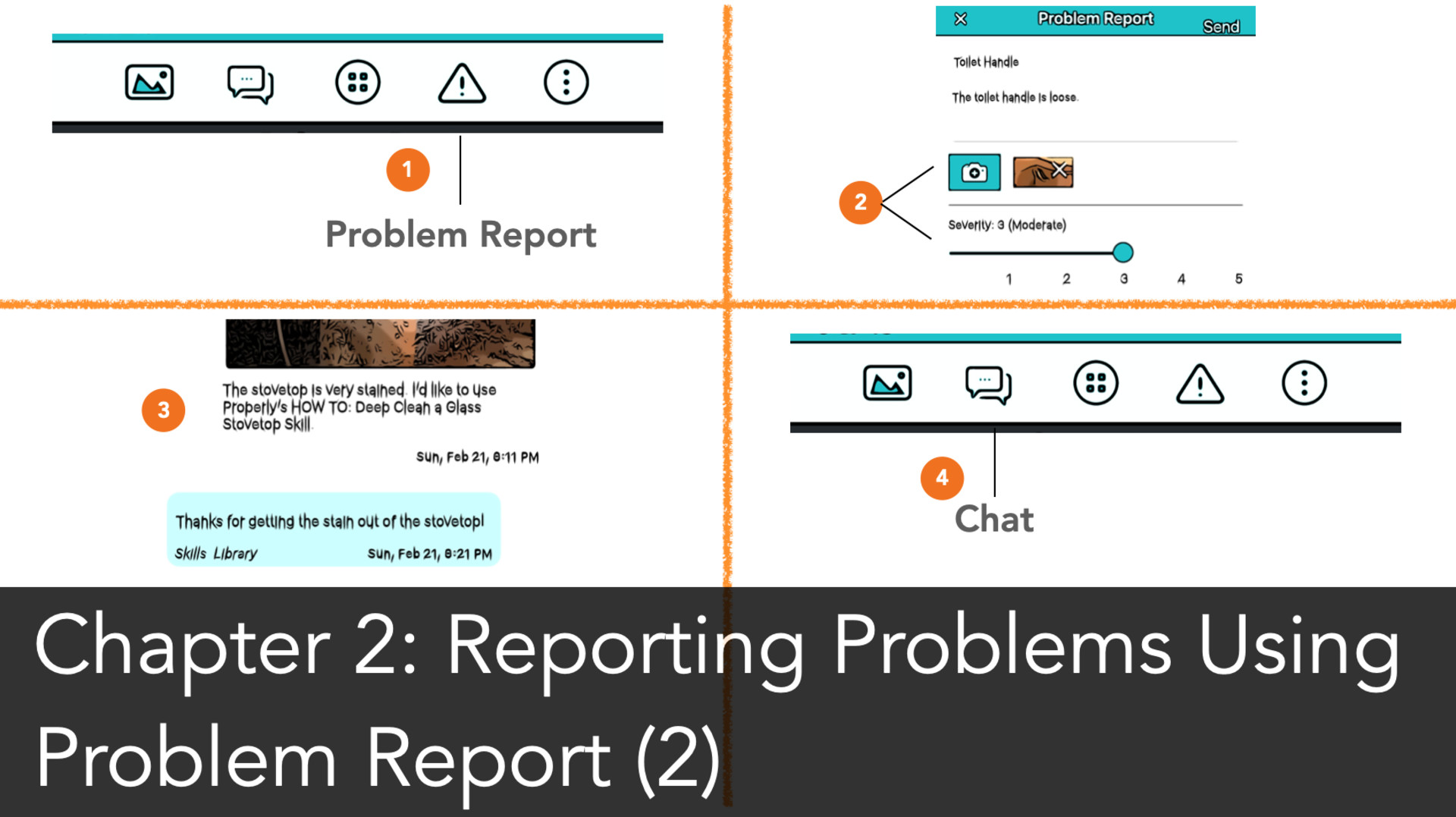 Skills Library
The Skills Library shows HOW a task can be completed, and is organized in three collections: Safety; Best Practices and How-To's.
Skills can be sent, or requested of, your service provider, as a practical, easy to use micro-training unit.
Once completed, the Skill will be recorded in your service provider's profile and they won't have to review it again, even if you request it.
Your service provider can always review the Skill, and many checklists reference Skills. Skills can also be used as "Work Order" for your service provider or you to propose and price extra work.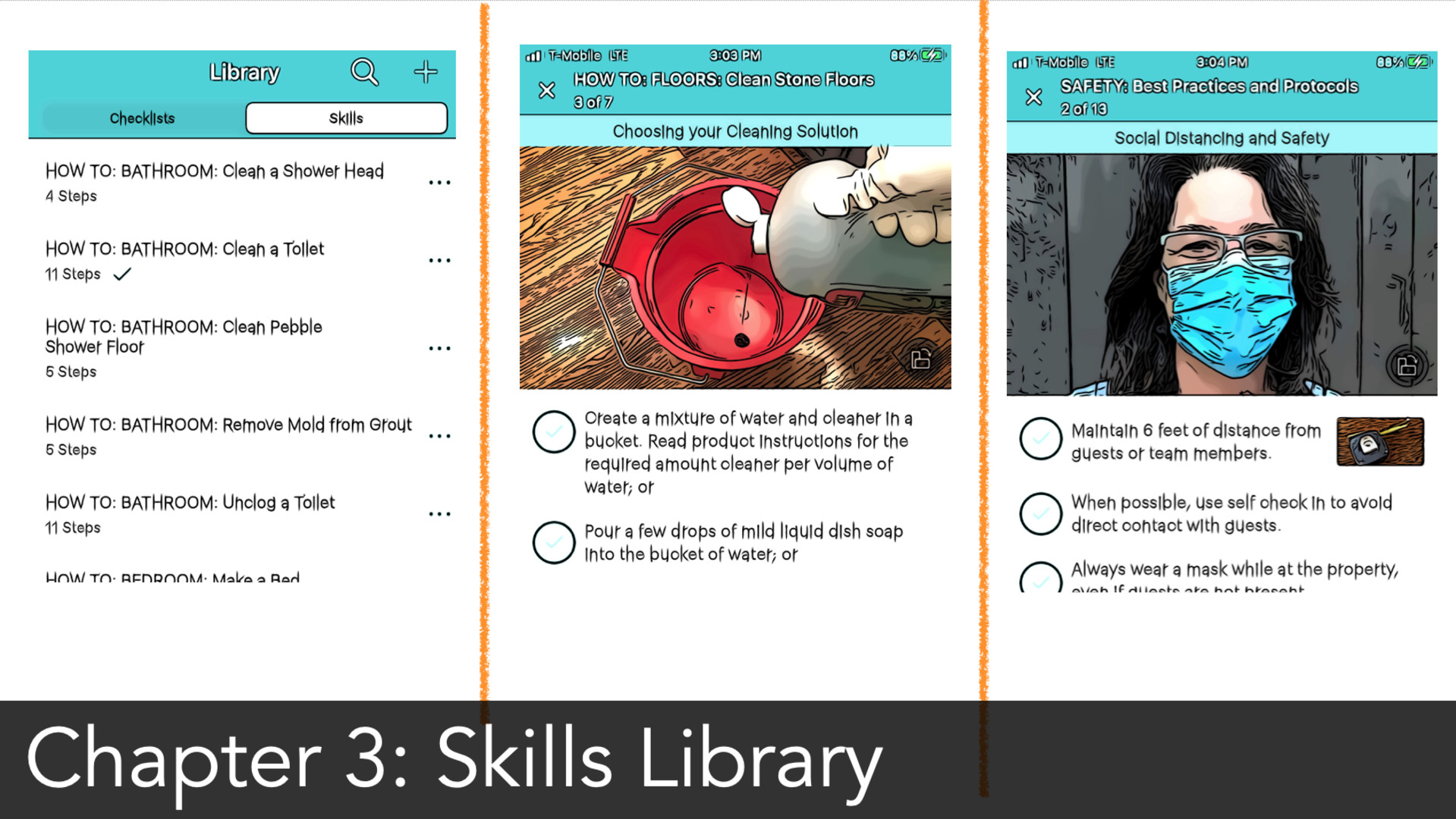 Skills Library: How to
Find the Skills Library by tapping the vertical dots on the top right of the navigation bar and choose Skills Library (1)
Browse the dozens of Skill in the library or use the Search function to locate a specific topic. Then select your Skill. (2)
If you are reading the Skill for the first time, check off each step in the instructions. We'll maintain a record of your Skills and make them visible to clients. (3)
A checkmark by the Skill indicates you've completed it, but you can always reference a Skill at any time to perform a specific cleaning or maintenance task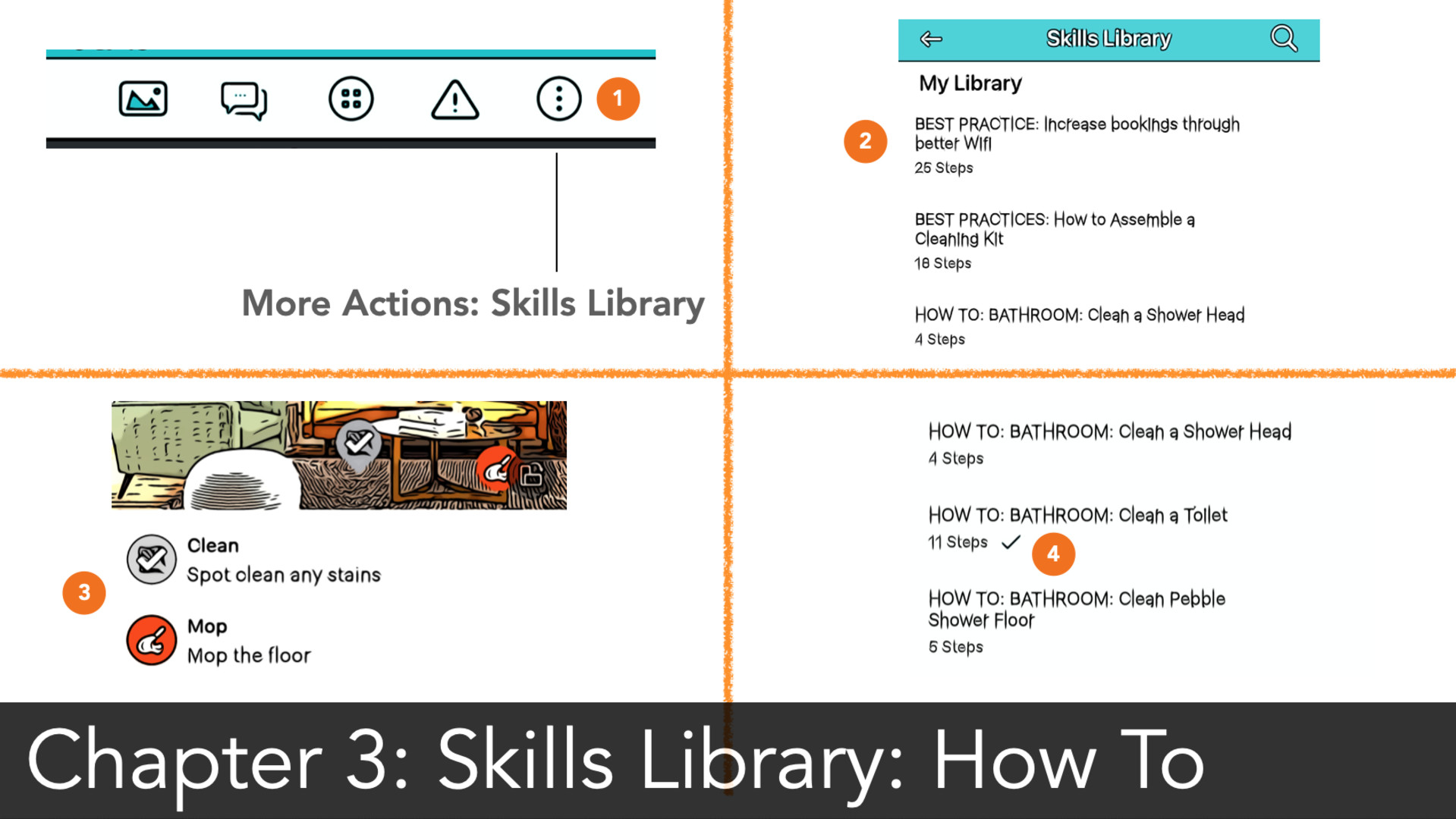 Feedback
Providing feedback on a job ensures issues are caught and resolved before guests arrive and ensures professional standards are met
Hosts view verification photos cleaners take of the property when the job is finished and give feedback if they see something missing or out of place
Receiving feedback on their work gives cleaners and other property care team members an opportunity to improve and meet their client's standards
Sometimes, instructions or expectations may not be clear. Giving feedback clears up misunderstandings so a property is prepared correctly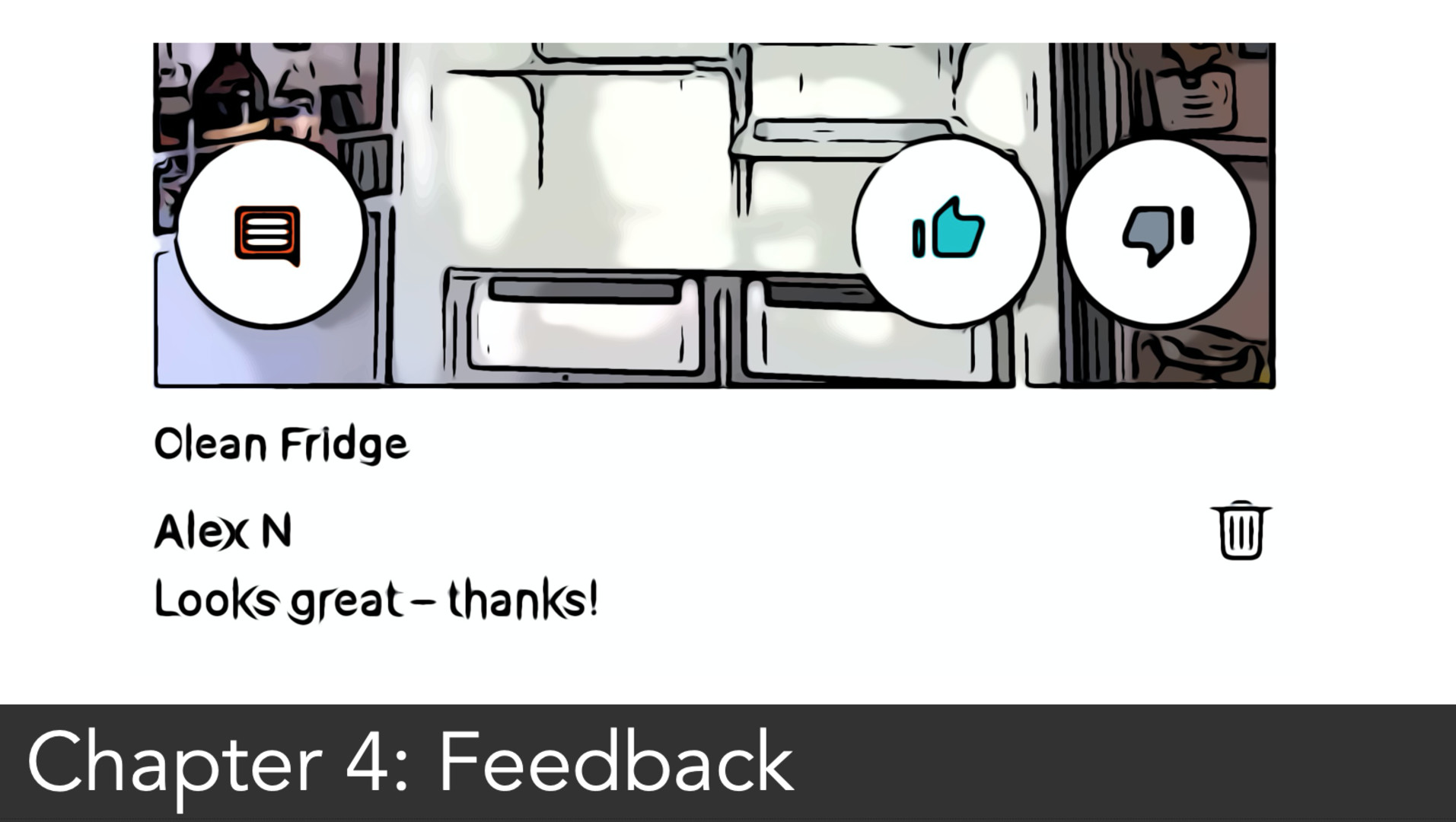 Viewing Feedback: How to
When you receive a notification that you've received feedback, click the photo icon on the top left of the navigation bar (1)
Read the real-time feedback provided (2)
Make corrections based on the feedback and tap the camera icon to take a new verification photo (3)
View new feedback (4)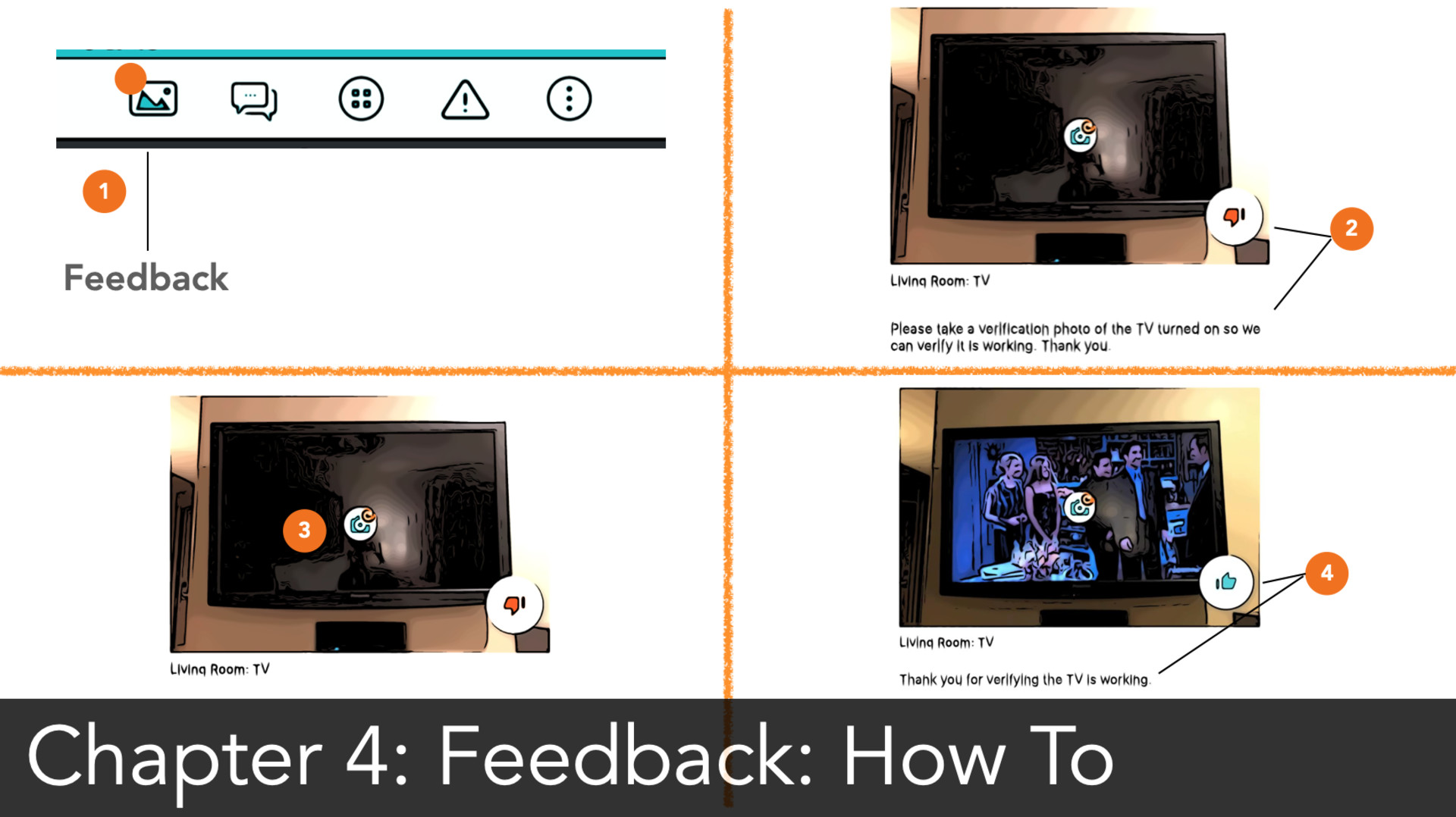 Extras
Sometimes, cleaners incur expenses or spend extra time at a property beyond what the job "contract" specified. The three types of extras a cleaner can record are:
Extra time: Track and record additional time spent on the property for extra cleaning or maintenance that was required (eg, an exceptionally messy guest)
Expenses: Cleaners or other property care team members sometimes pay for items such as guest amenities or other property supplies for reimbursement
Mileage: Mileage can be tracked and recorded if your employer or customer reimburse for mileage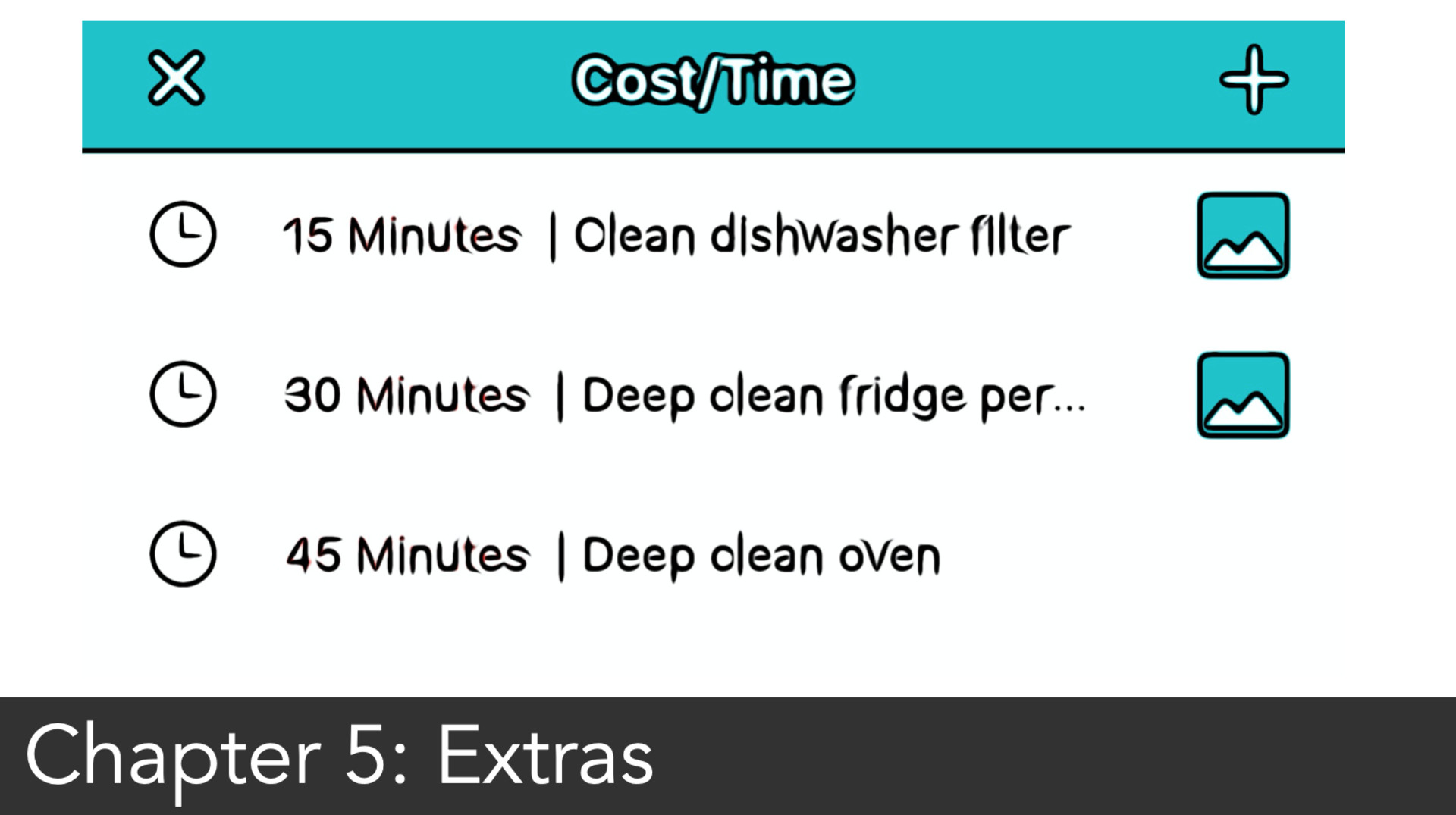 Extras: How to
Tap the vertical dots icon on the top right of the navigation bar and choose "Add Cost/Time" (1)
Tap the + sign in the top right and select the type of extra cost you want to record (2)
Enter the number of miles, duration of extra time or cost of the additional expense and a description (3)
Tap the camera icon to add a photo of a receipt or other helpful visual record (4)
The Basics
You receive new job requests under "New Requests"; review, and then Accept, Decline and / or Reply
Jobs can have a fixed or flexible start time; please check in when starting your job, and check out when finishing
Clients can see when jobs are viewed, accepted, started and finished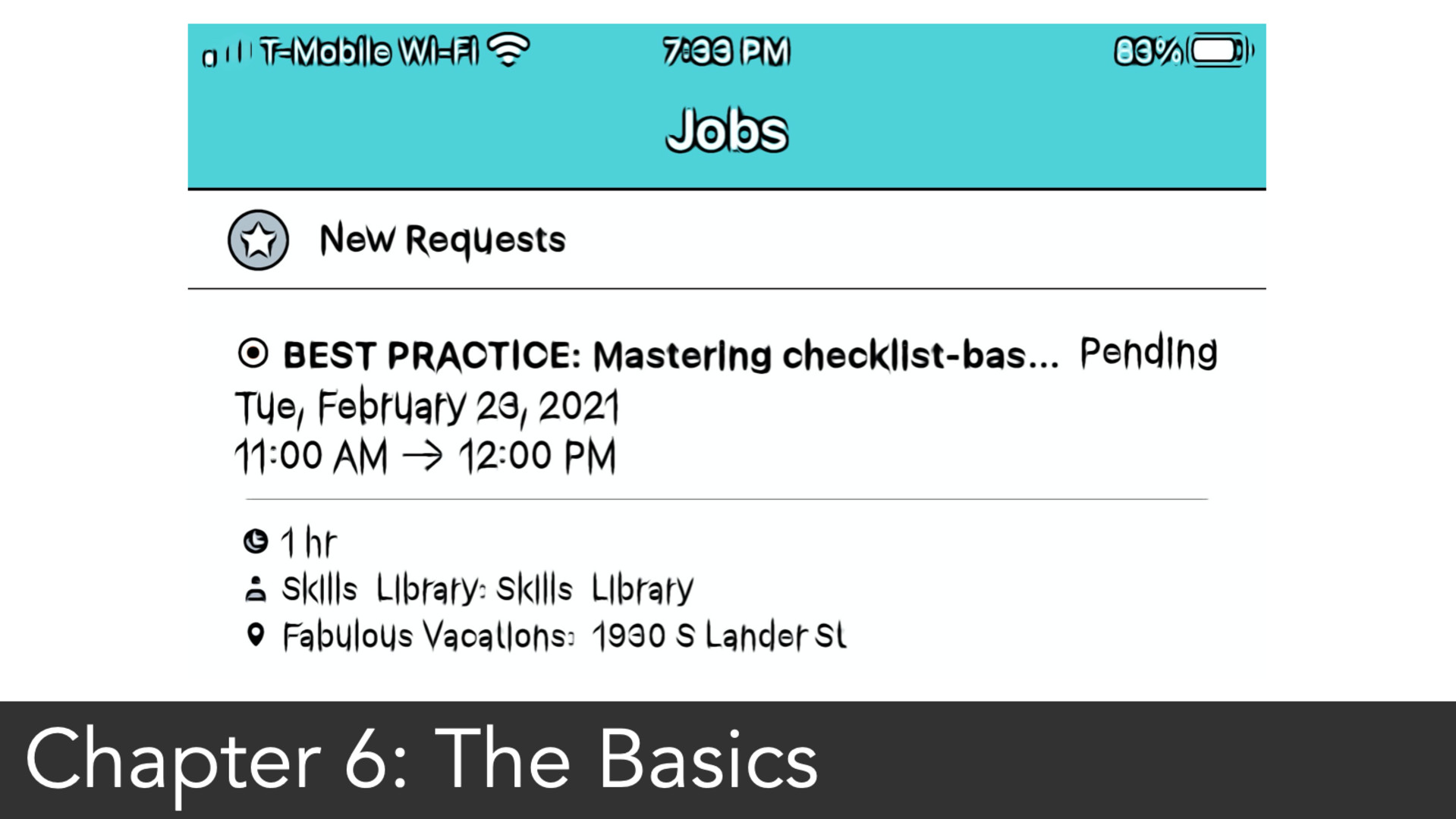 The Basics: How to View & Accept/Decline
When you receive a job request, open the Properly app and locate the job under "New Requests" (1) Tap the job to view it. (2)
Tap "Preview Checklist" to preview the tasks and scope of the job to determine if you want to accept the job. (2)
Choose Accept, Decline or, if you want to send a message or question to the client, tap "Accept and Reply" (3)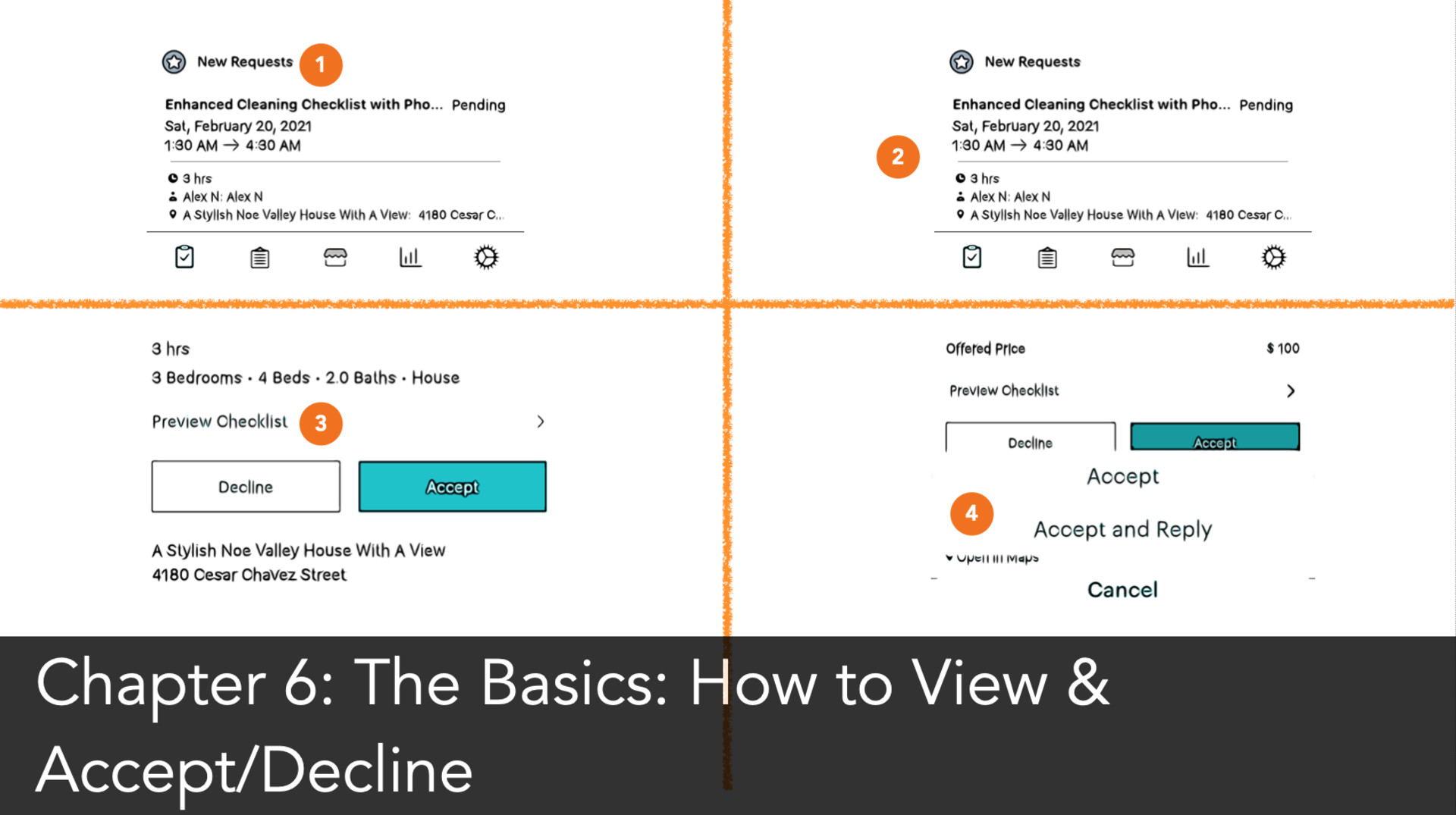 The Basics: How to Complete Jobs
On the day and time of the job, tap the calendar icon on the bottom left of the navigation bar and find and tap the job to start (1)
Review the checklist description and swipe left to continue (2)
Read each task and check it off when you've completed it (3)
When a task requires a verification photo, you'll see a camera icon. Tap the icon to take the requested verification photo (4)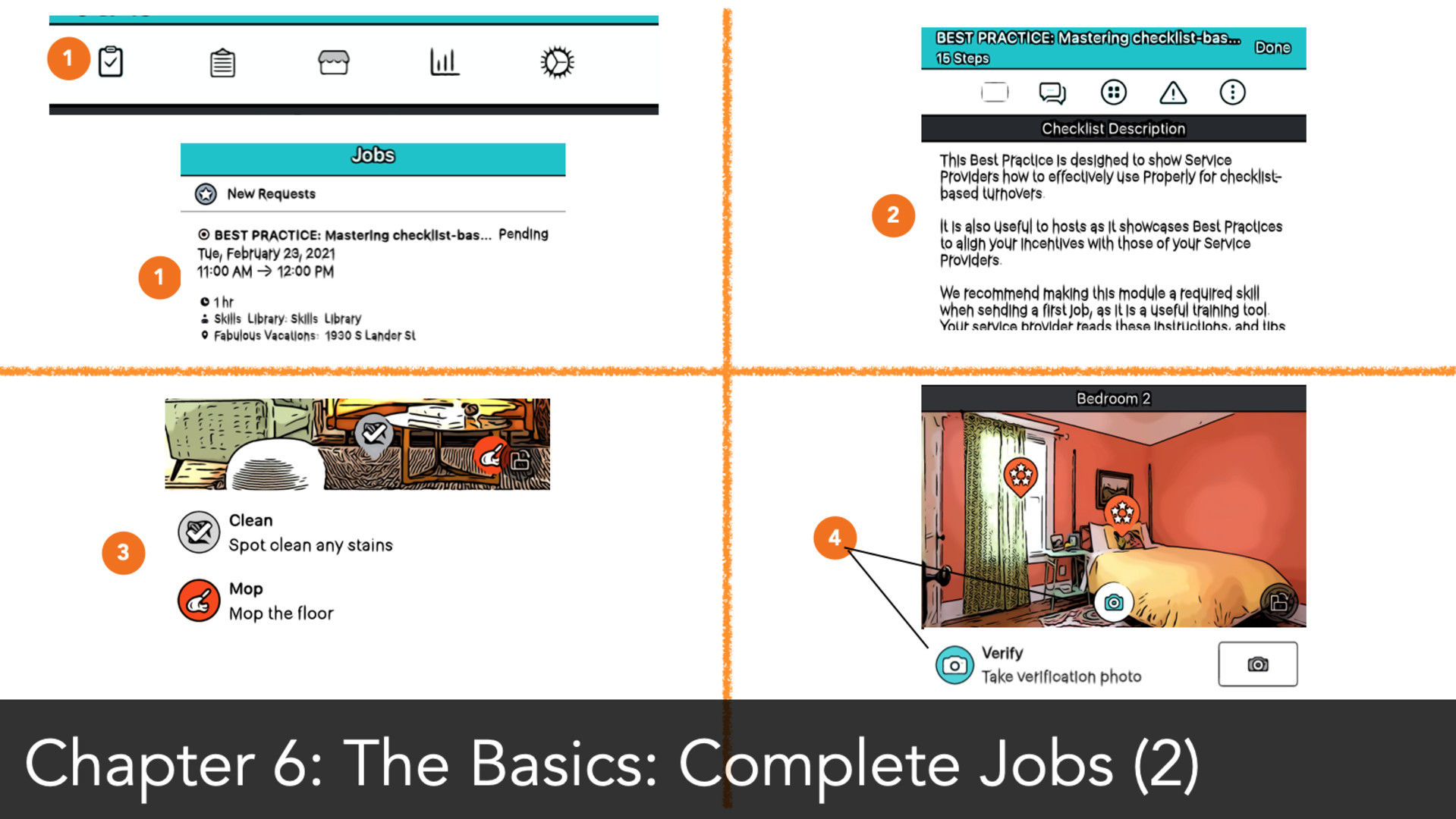 More Resources
Get more clients and grow your business by joining Properly's marketplace
Create a compelling Properly profile to attract new clients, showcase your skills, experience, performance stats and earned badges that demonstrate your expertise and dependability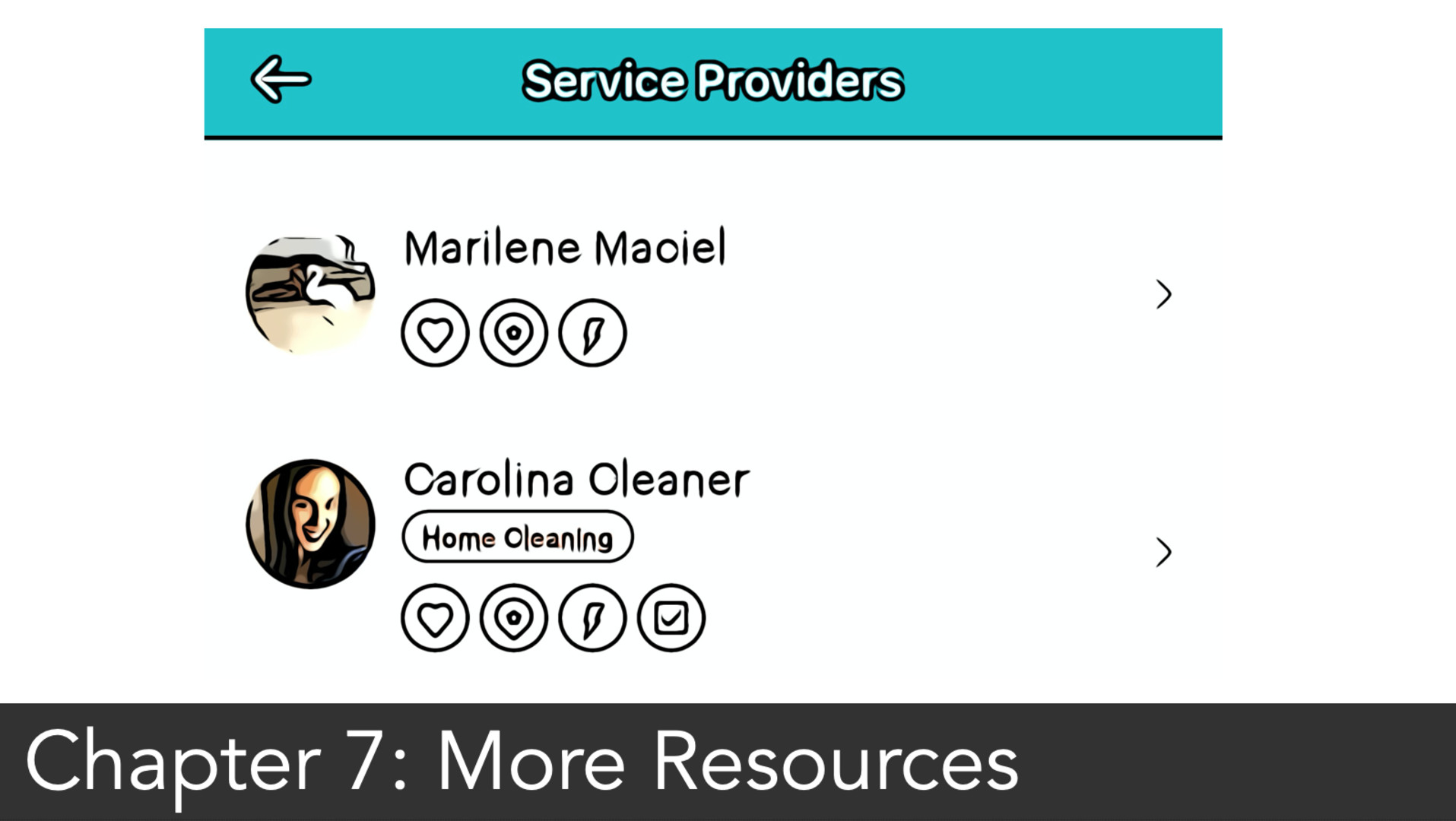 More Resources: How to
After completing at least one job using the Properly app, tap the Marketplace icon (1) in the navigation bar and click "Join" (2)
Complete your profile by adding a photo (3), choosing categories of services you offer, and adding a basic description of you, your skill and experience, availability and rates
View your finished profile (4)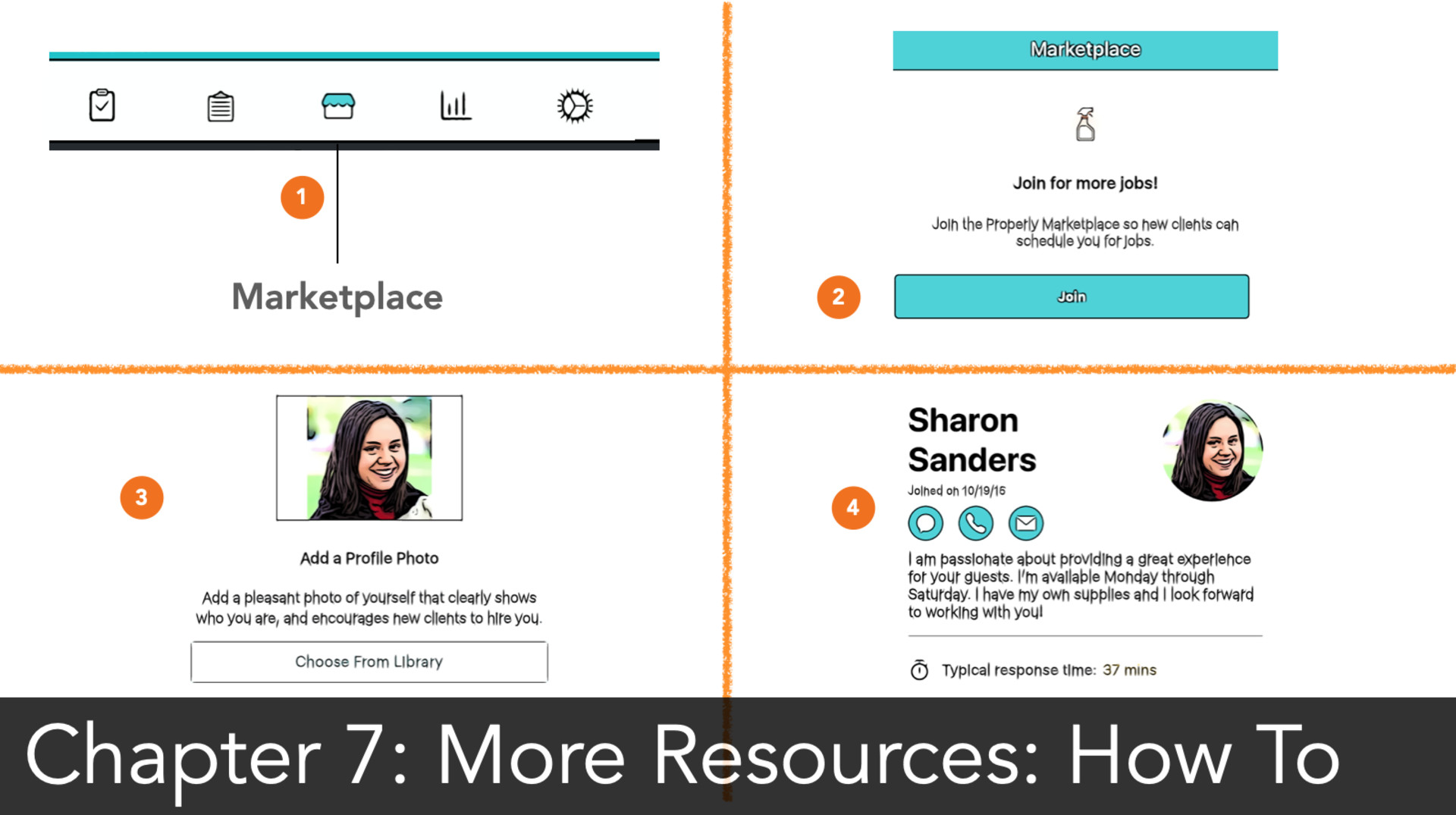 Loved by Property Management Professionals
Properly's Remote Inspection service goes beyond the app. Their optional Remote Inspection team is the secret weapon that helps me manage multiple properties without the stress.
My usual cleaning service closed during the holidays, but by using Properly, I was able to plug a new cleaner in without even meeting them to do a walk-through.