Administration
Nine Life-Saving Rules for Vacation Rentals: Part 2 (Rules 6-9)
The course "Nine Life-Saving Rules for Vacation Rentals" helps you cut to the really critical topics needed to improve and safeguard your Property Management business or your property as an Owner.
There are nine areas that Vacation Rental Managers (VRMs) and Owners should focus on to help eliminate or reduce the likelihood of serious incidents, property loss, or fatalities in their business:
1. Bypassing Controls
2. Smoke Detection
3. Fire Extinguishers
4. Carbon Monoxide Detection
5. Safe Driving
6. Tripping/Falling
7. Emergency Phone Numbers/Instructions
8. Emergency Evacuation
9. Swimming pools and hot tubs
Eric (www.safervrs.com) is a Certified Safety Professional with 32 years of safety, fire protection, and loss prevention knowledge and experience. Eric is also a vacation rental owner, and investor and operates a Property Management business with his partners in Gulf Shores & Orange Beach, AL. He has combined his two passions of safety and Vacation Rental Management to help you and the vacation / short rental industry grow and improve safety and loss prevention to create safer stays and safeguard your revenue. Join his Facebook Group (https://www.facebook.com/groups/634849047163843)to discuss and share safety and fire prevention issues and information.
This is a 10-minute read and covers rules 6-9.
Complete our courses and get certified with new Skills
REGISTER NOW

Rule 6: Tripping and Falling
Goal: review walking surfaces and stairs in/around your property, as well as entry to and exits from the property.
Tripping and falling, along with slips are the most common type of incident at a property.
Hazard recognition and addressing the potential hazards are critical to reducing the impact of these types of incidents for guests and workers.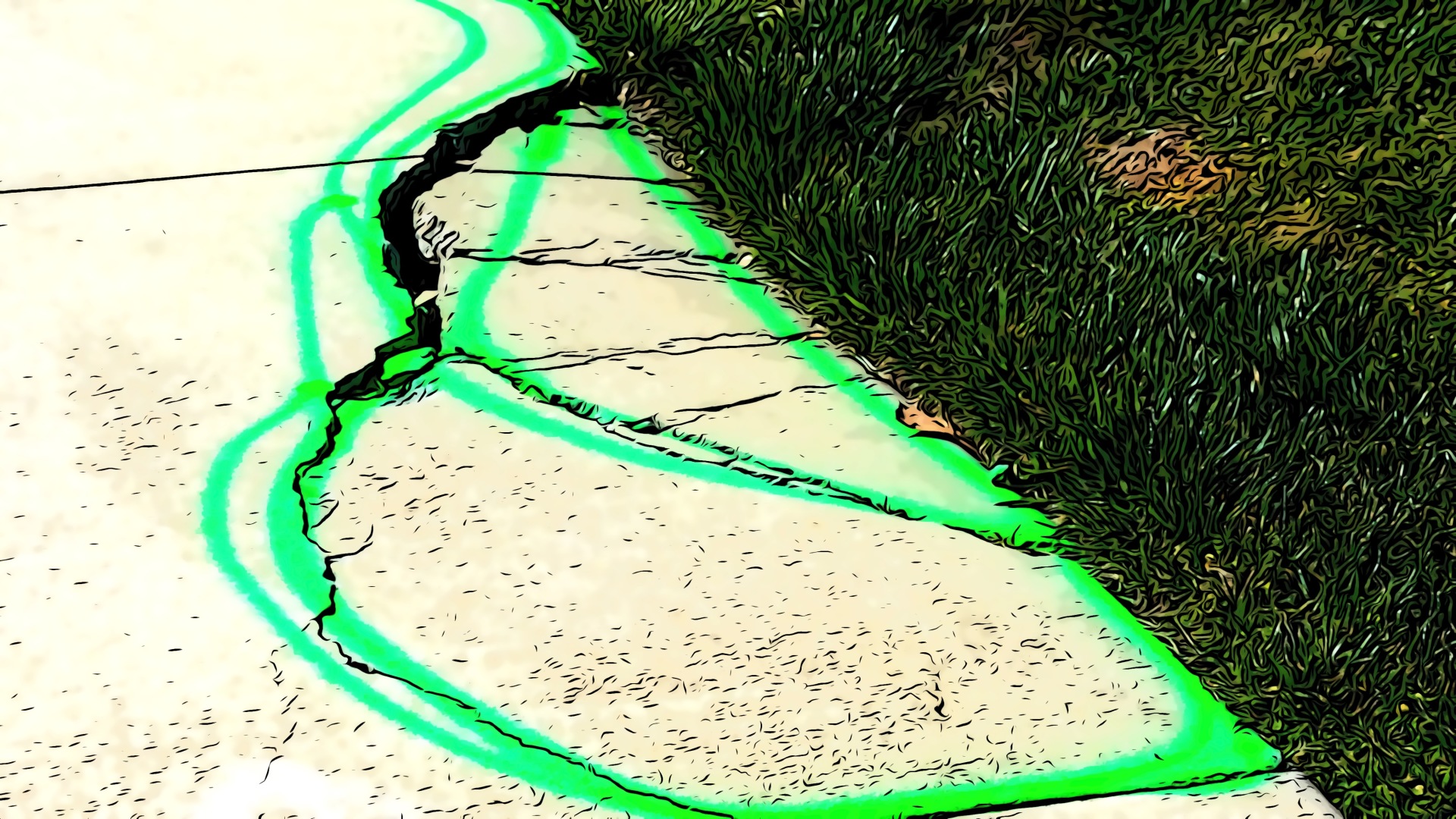 Tripping
What is tripping? It is catching one's foot on something, which typically causes you to stumble. Tripping typically occurs on a walkway –such as floors, driveways, and entryways to the property– as well as changes in elevation on the same level and stairs.
Common tripping hazards at properties are: -Uneven driveway -Uneven walkways to the entry and exits of the property -Uneven pavers used for the walkway to the property -Tree roots -Holes in the yard -Boarded walkways, loose or uneven boards, or nail pop-ups -Any changes in elevation inside and around the property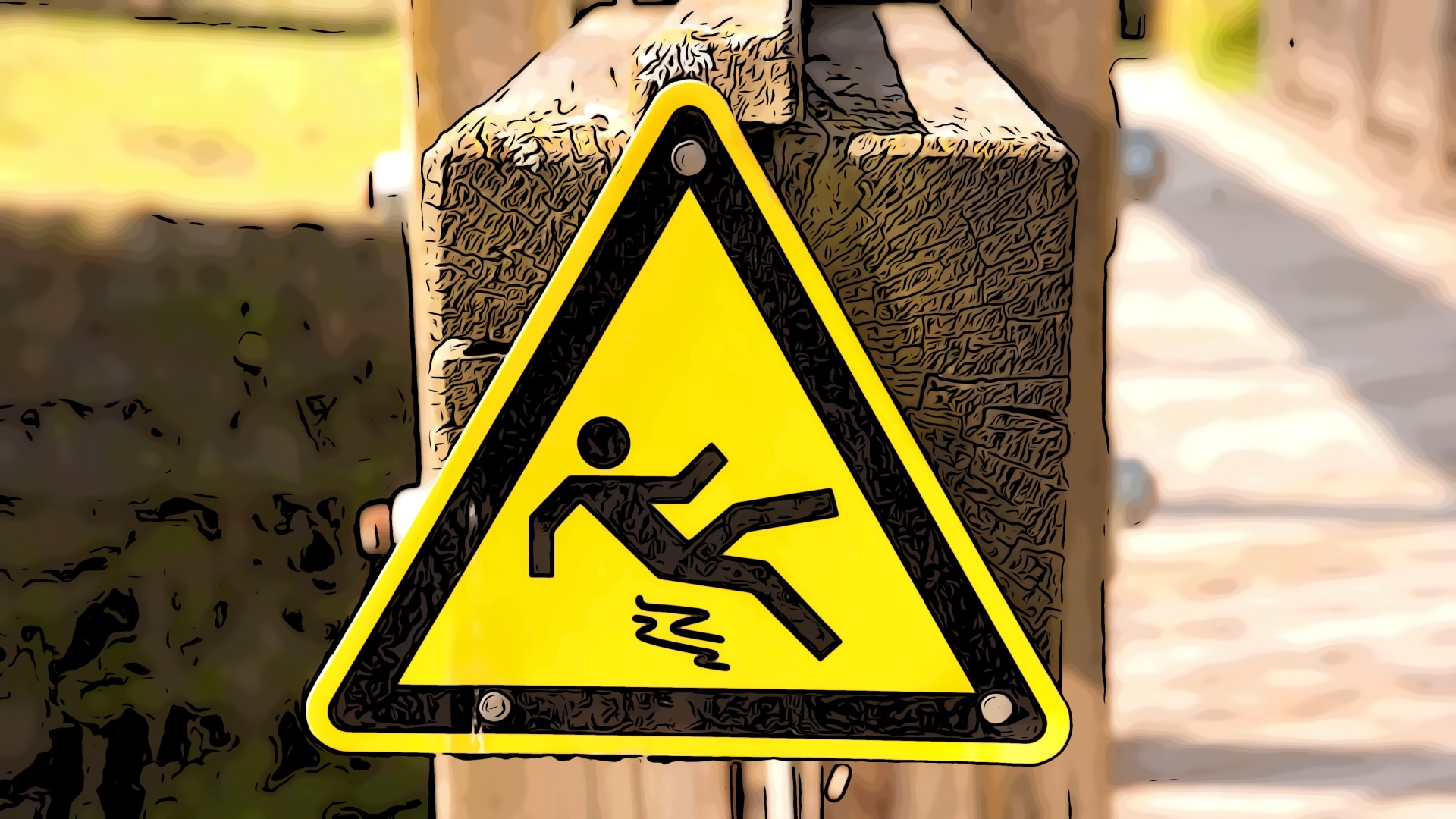 Slipping
What is slipping? To slide unintentionally for a short distance, typically losing one's balance or footing. Slips are another common result of unsafe conditions or actions, and can lead to a fall or muscular strain or sprain.
Some examples of potential slip hazards: -Wet floor (an unsafe condition, which becomes an unsafe act when identified and not cleaned up.) - Rugs or mats without proper slip-resistant backing (ex. those in bathrooms & entryways.) -Icy conditions around and leading to the property entryway and roads.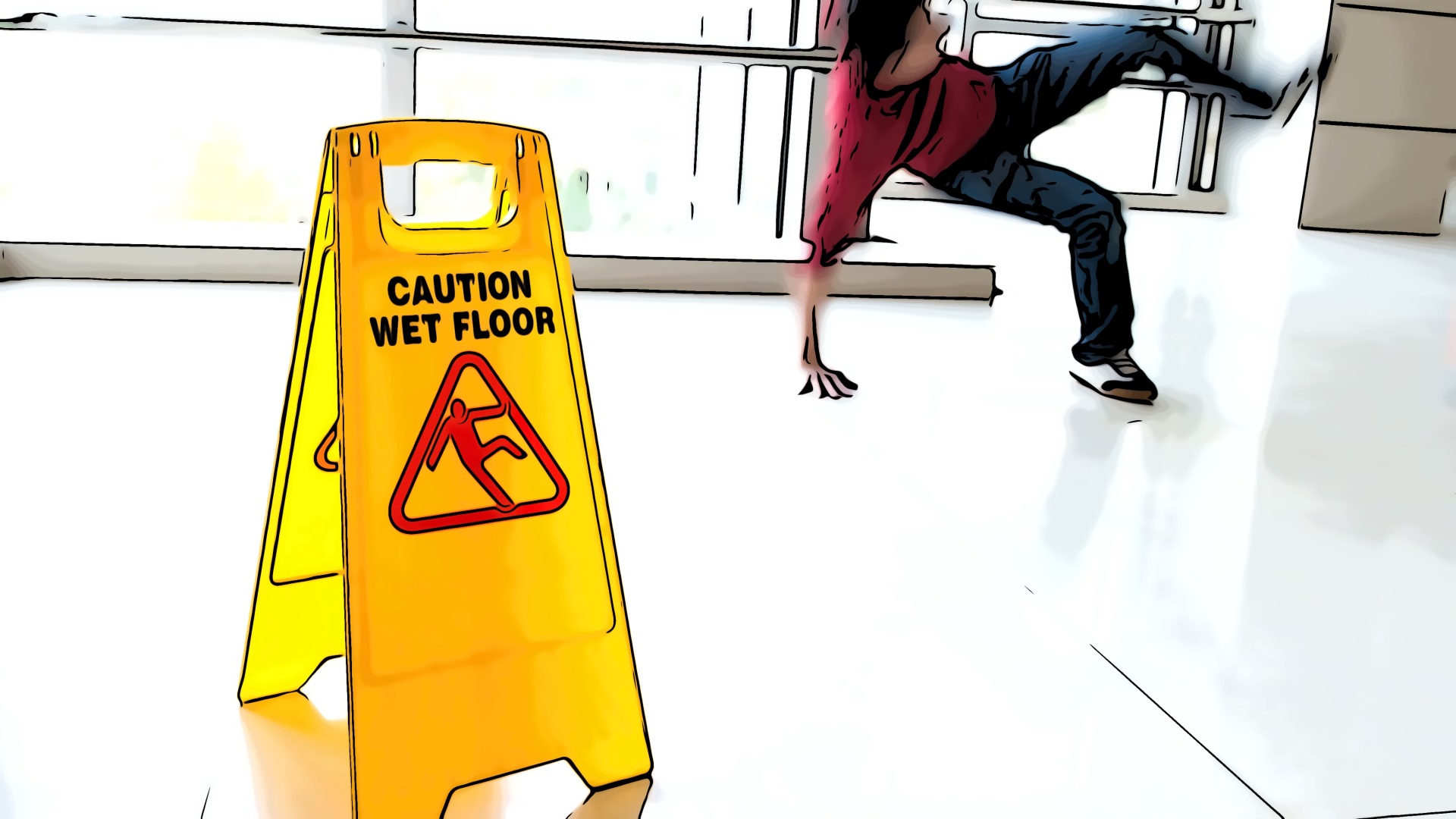 Falling
The act of falling or collapsing is a sudden uncontrollable descent.
Falls can occur from a height, on stairs, or on the same level, as a result of tripping.
A fall is a result of an unsafe action or condition. Prevention is the key to preventing falls.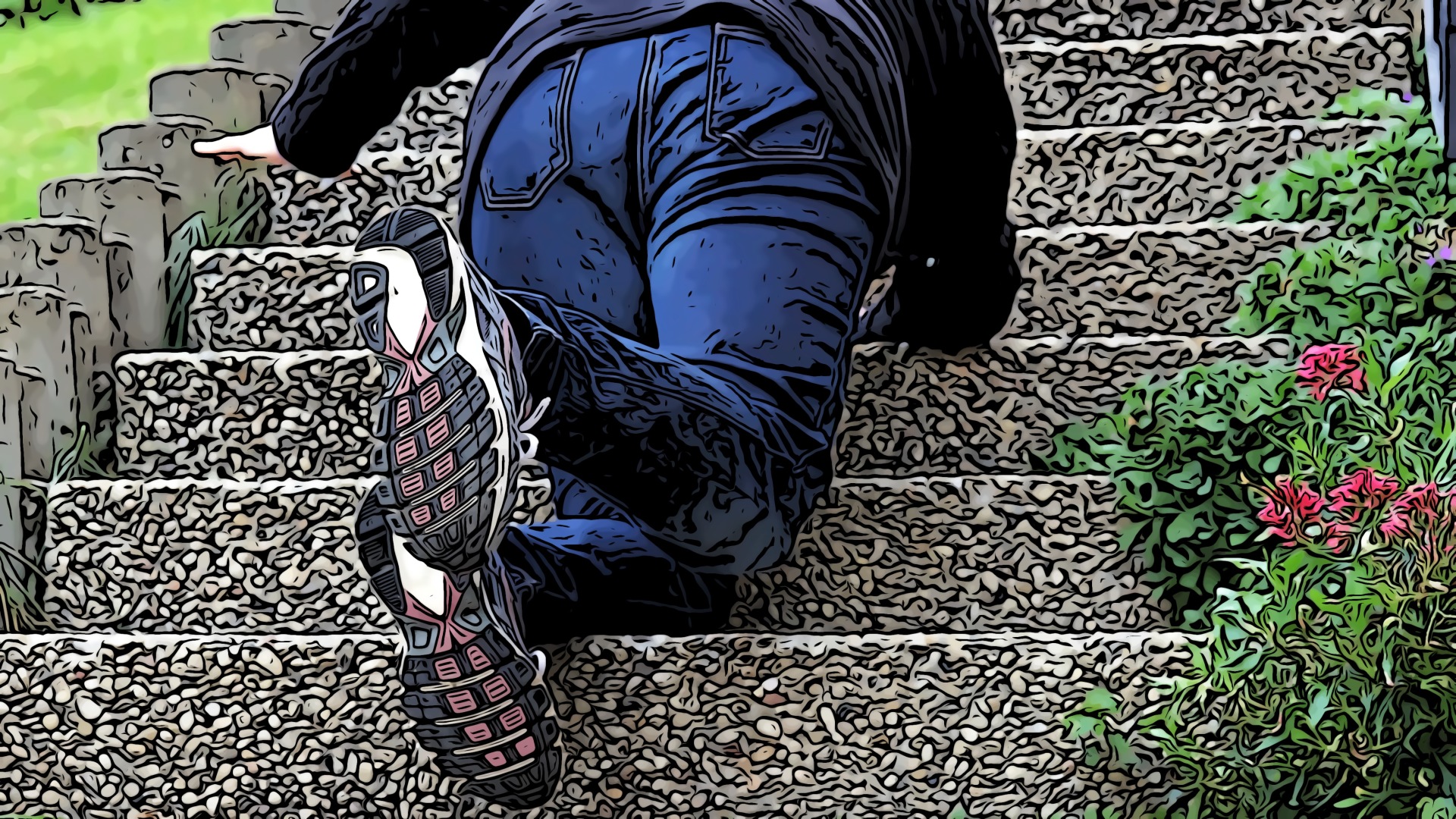 Prevention Methods
Fall elimination: find a way to avoid working at heights.
Fall prevention: use guard rails or barricades to prevent personnel from falling.
Fall arrest: stops a person who has fallen. Not typical in vacation rentals, but workers may use them.
Administrative controls: measures that do not physically people from falling or going over an edge (ex. safety observer on a water slide or worker at height; warning line near an open fall.)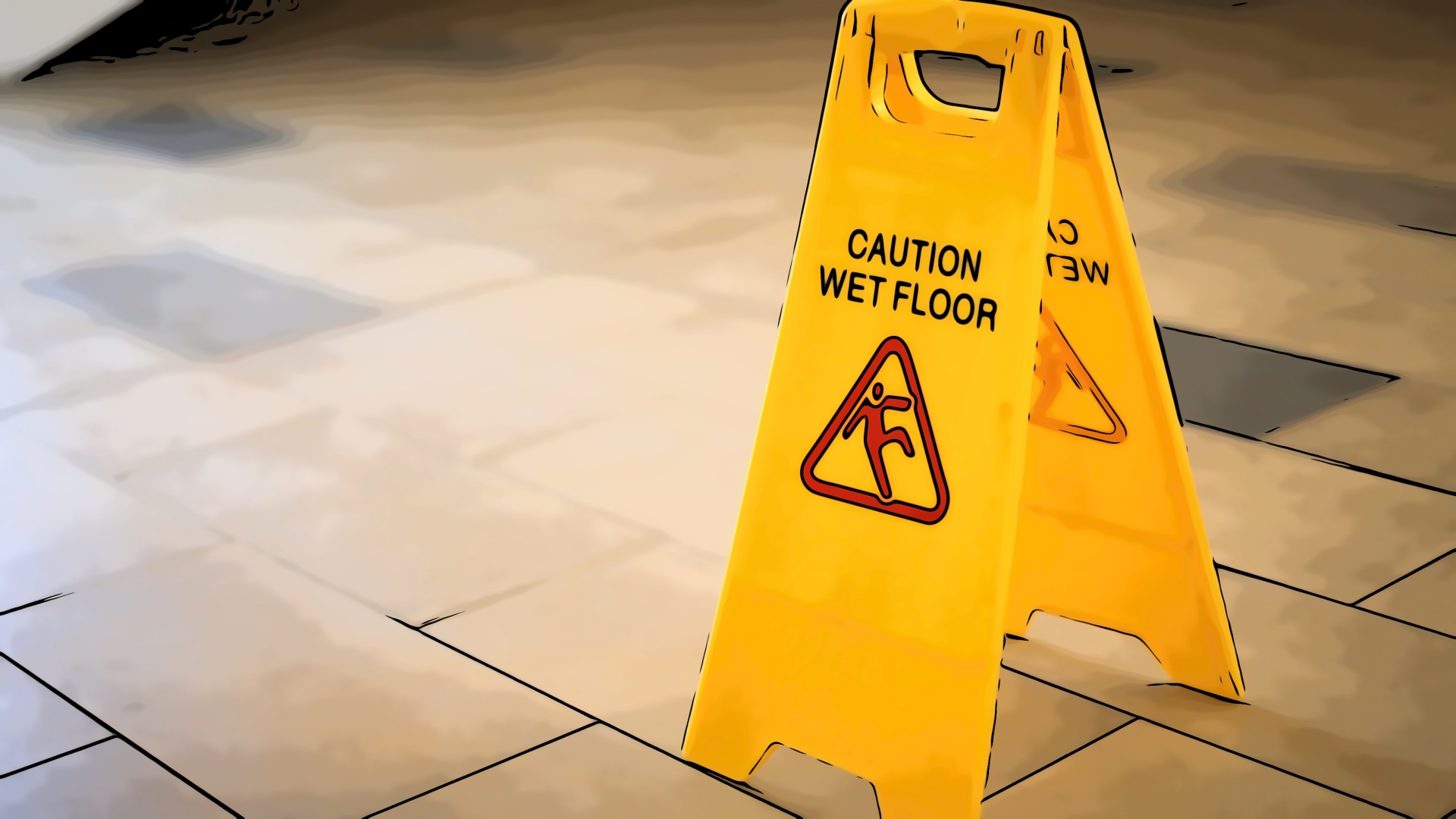 Fall Prevention
For vacation rental properties, the use of fall prevention should be your primary focus.
Railings are used for any decks, stairs, or walkways that are elevated more than 30 inches above an adjacent surface within 36 inches and need to have guard rails that are 36 inches high (check local regulations for more stringent requirements.)
Railings need to be checked annually for strength and good condition.
Any guardrail or handrail must be able to resist a 200-pound concentrated load applied along the top in any direction.
A handrail should be installed on any flight of stairs with three or more risers. The handrail should be continuous from above the top tread to the leading edge of the bottom tread.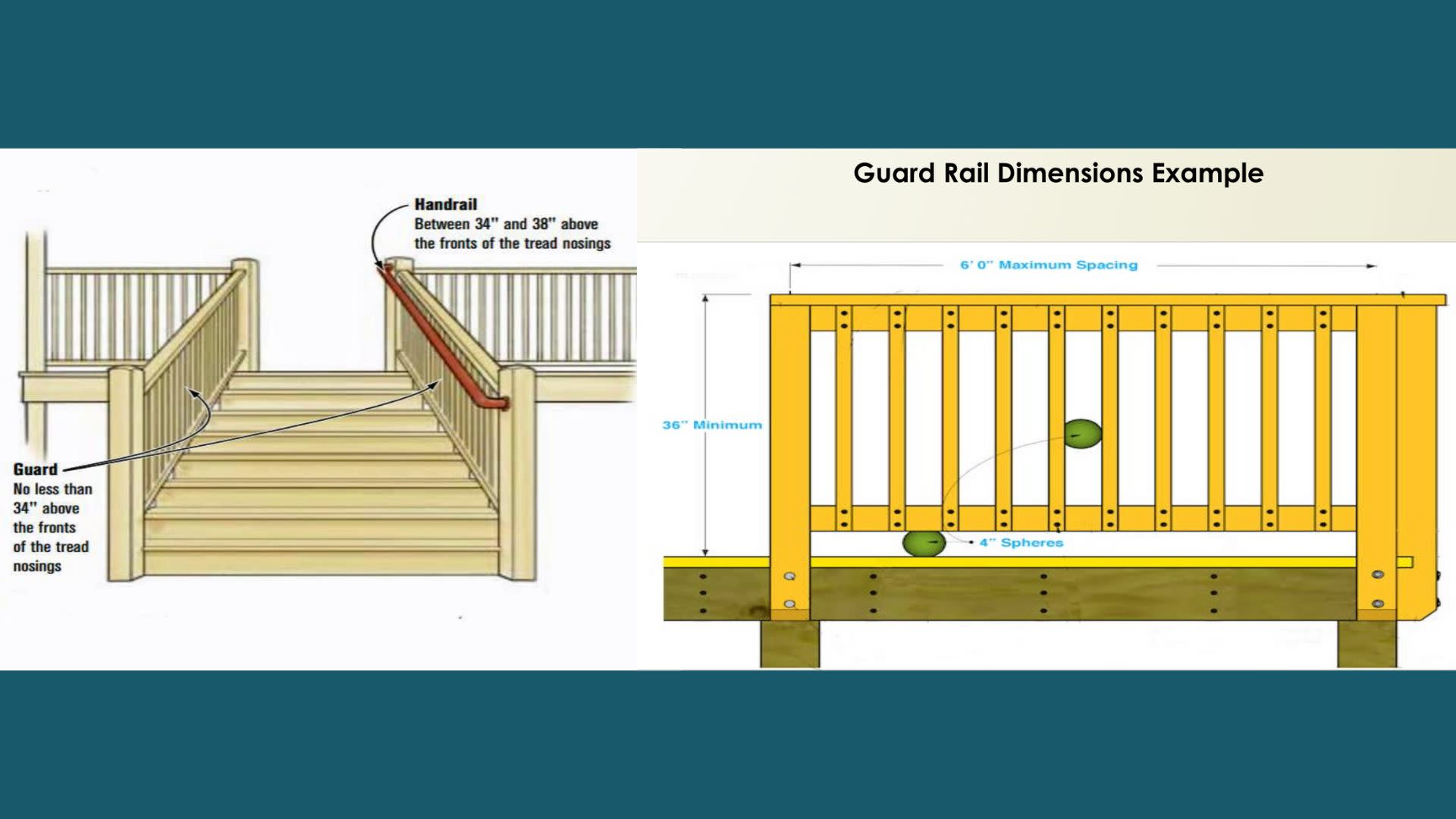 Outdoor Furniture
Chairs on balconies present a fall hazard for you children, and it's best to have regular height chairs on balconies rather than bar height chairs.
Keep the chairs and tables away from the balcony guard rails.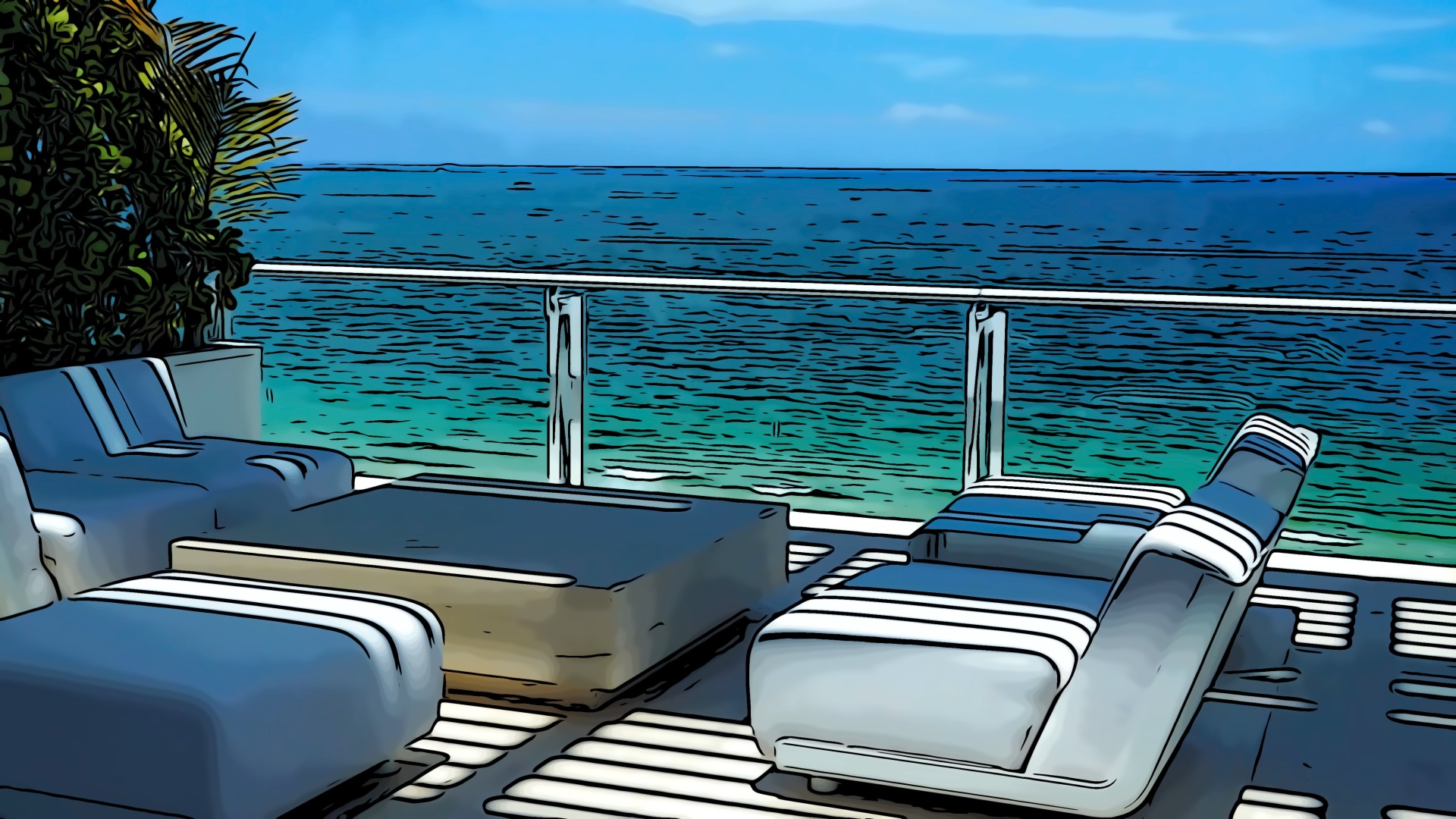 Self-Verification Checks: Tripping and Falling
I install and maintain adequate lighting for the entryway, exits, driveway, stairs, and all rooms inside the property.
I inspect for and remove tripping hazards along the entryway and exits.
I provide adequate, maintained, slip-resistant stairs with the proper depth, width, and height for the steps' safe access and durable hand and guard rails.
I provide non-slip stickers or flooring in all bathtubs and showers. There are also handles available to use where needed.
I provide rugs or floor mats with anti-skid backing.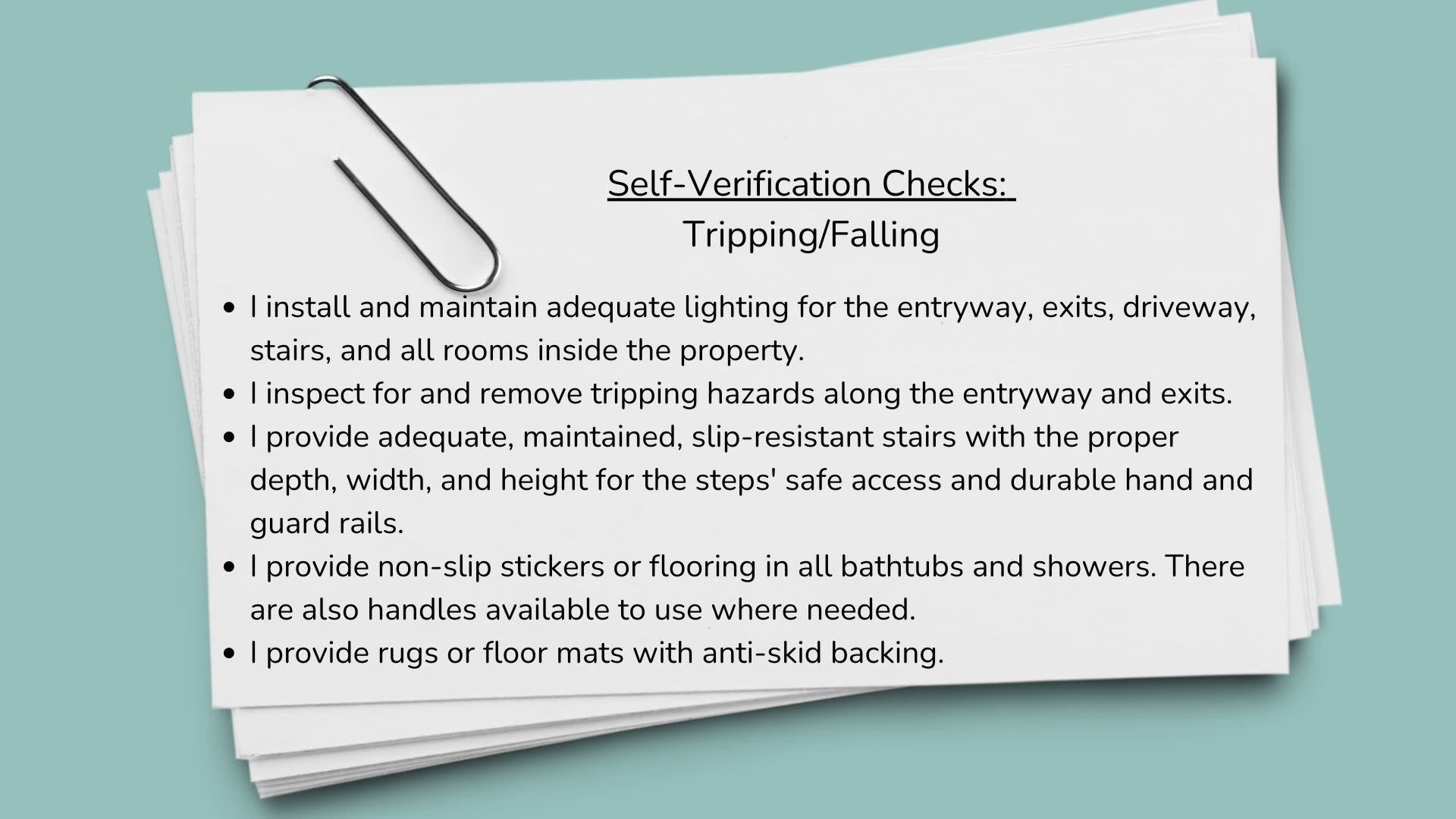 Rule 7: Emergency Phone Numbers/Instructions
Goal: provide guests with a list of emergency phone numbers and guidelines.
Ensure the emergency contact information is in a prominent, visible location in each property. This is a life-saving tool.
Two key pieces of information on the Emergency Information Card should include: - Contact information for fire department, local police, and an ambulance. -The street address and unit number, if condo, of the property to provide emergency dispatchers if the guests call 911 by cellphone.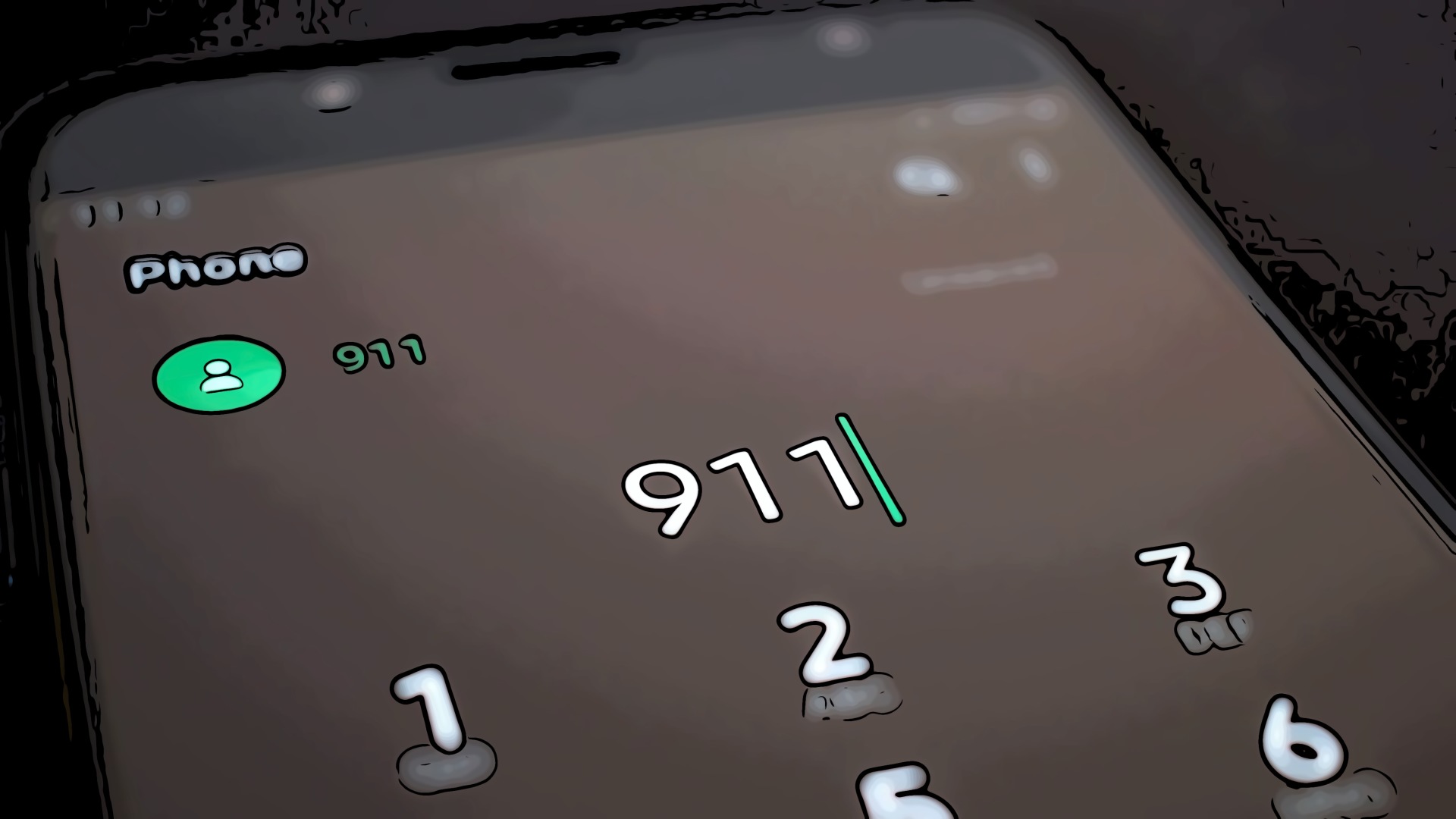 What to Include
The Emergency information and instructions can be handwritten, typed, or commercially produced, then mounted on the refrigerator or a bulletin board in the main entry way of the property.
It should include instructions to contact the property manager (and the PM's phone number) if applicable. Property managers should have 24-hour coverage.
Other key pieces of information to include are: -Location of the Water shutoff valve -How to do an electrical shut-off (include location of the Circuit Panel Box.)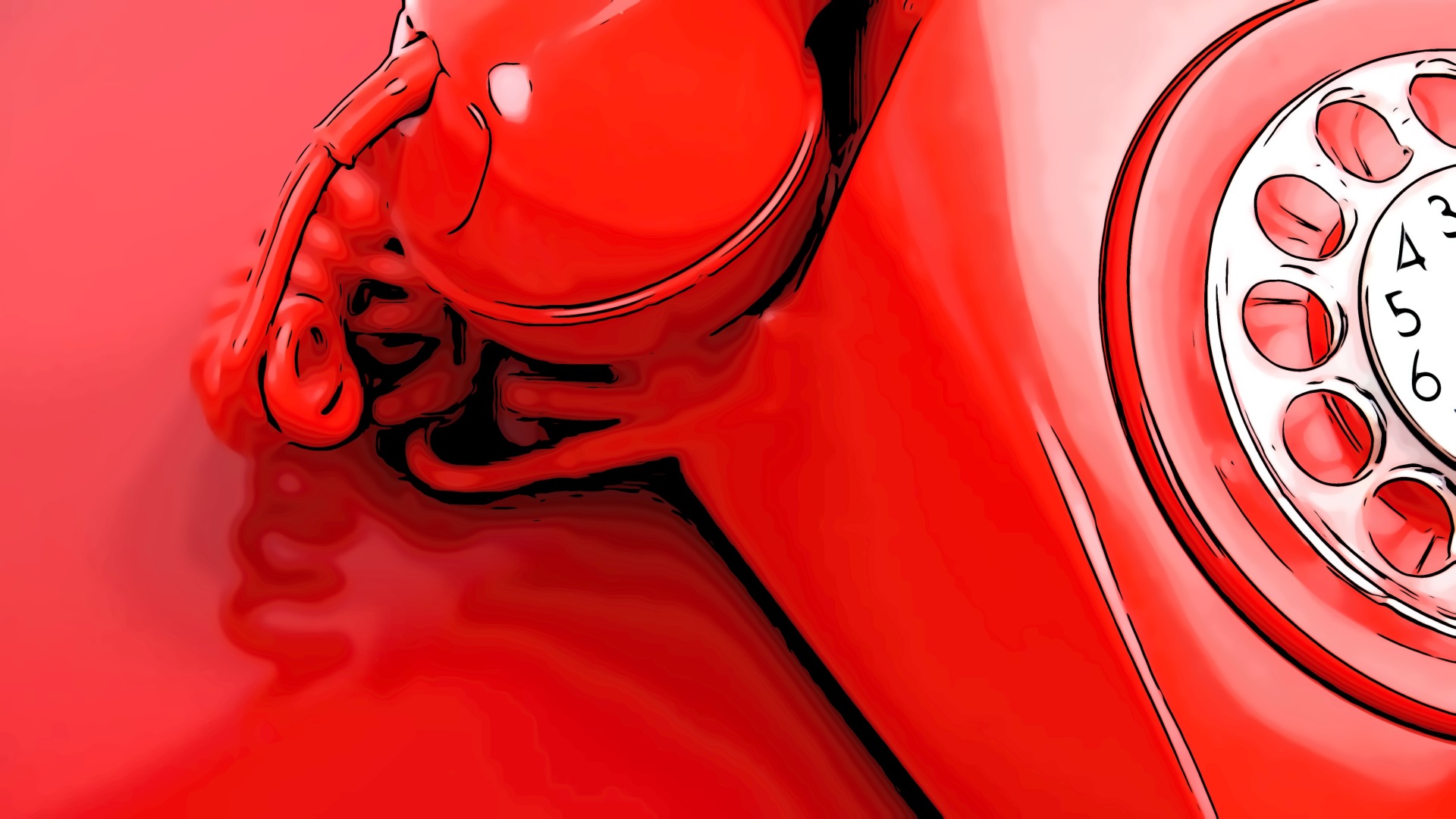 Self-Verification Checks: Emergency Phone Numbers/Instructions
I provide a list of emergency guidelines for the situations that exist in and around the property.
I provide the address of the property in bold, capitalized print.
I provide emergency phone numbers and contacts.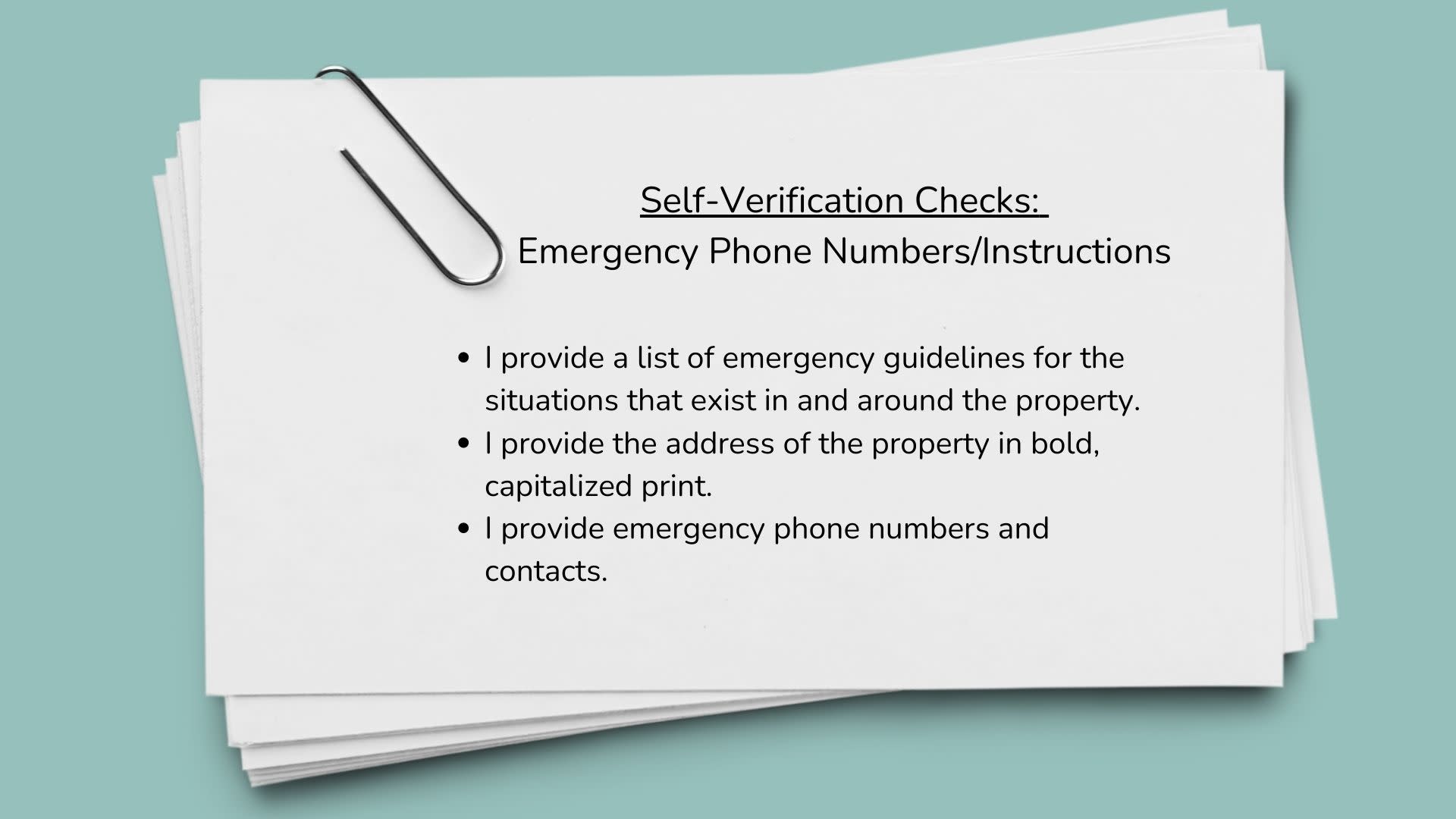 Rule 8: Emergency Evacuation
Goal: provide emergency evacuation procedures for the property and/or the building where the guest(s) are staying.
The guests staying will be unfamiliar with the property. Providing an evacuation plan will be helpful.
Houses should have two exits out. Safe egress from upper floors is needed.
Condos will have one way out the unit and guests will need to proceed to the stairs to exit the building. Elevators are not to be used in an emergency evacuation. High rise condo buildings may have public announcement systems providing instructions to exit the building.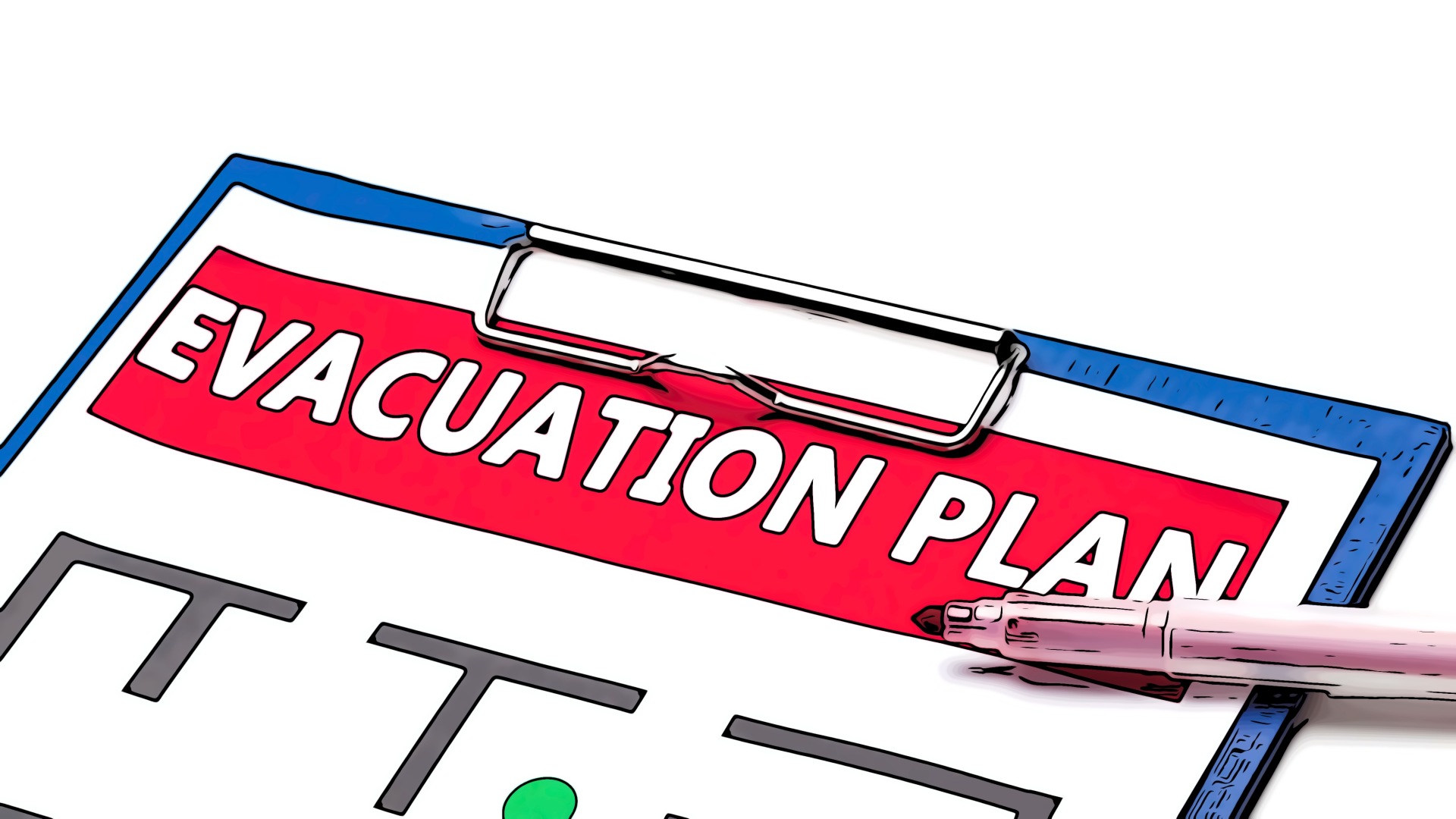 Things to Consider
Provide your guests emergency evacuation routes or provide them with reliable information for mandatory evacuations.
Some routes may be blocked or changed due to the emergency.
Reliable news and radio stations will be helpful for the guests.
If you meet your guests at the property, review emergency evacuation information with them .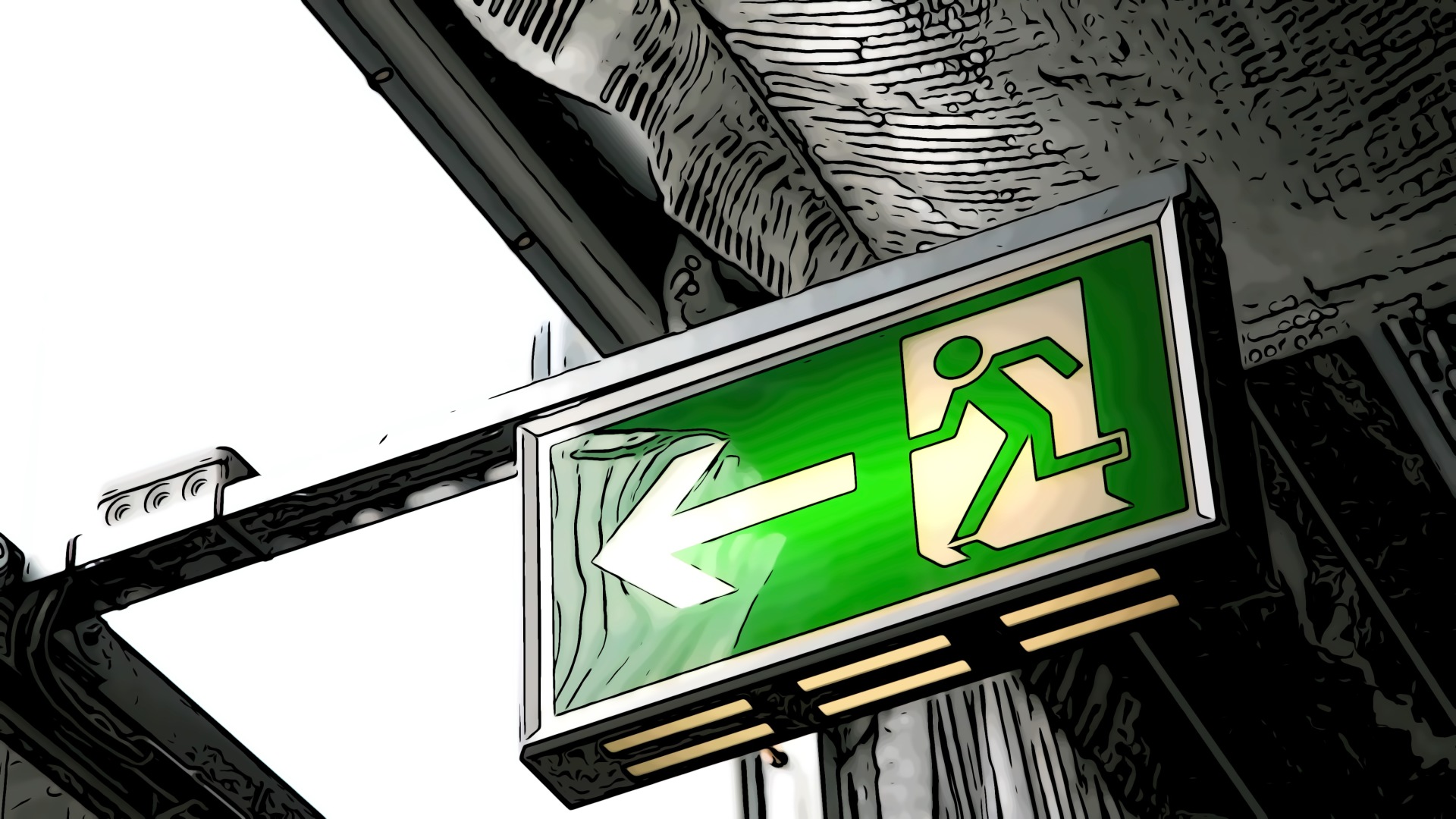 Self-Verification Checks: Emergency Evacuation
I provide available emergency evacuation instructions for the house/condo (and building if multiple floors.)
I provide at least two exits or ways to exit from each floor level.
I provide for safe egress from the upper floors in a house, such as a rope ladder or stairs.
I provide information on how to evacuate the location in the event of severe weather or conditions.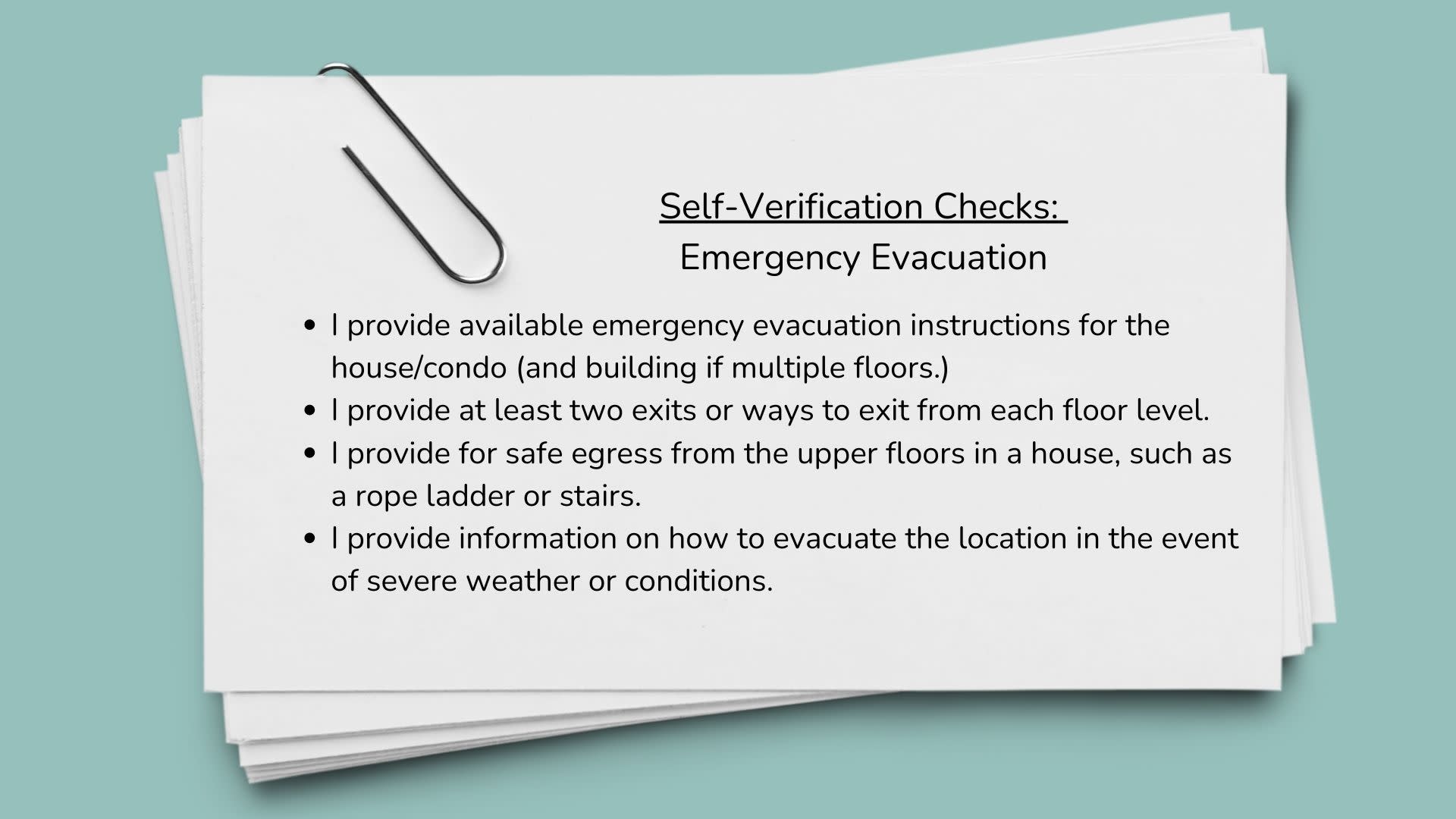 Rule 9: Swimming Pools/Hot Tubs
Goal: provide a safe, clean and healthy pool and/or hot tub for guests to enjoy.
Determine who is responsible for the pool/hot tub at your property (ex, in condos, the condo associations is typically responsible.)
For individual houses, the pool/hot tub is the Owner's responsibility.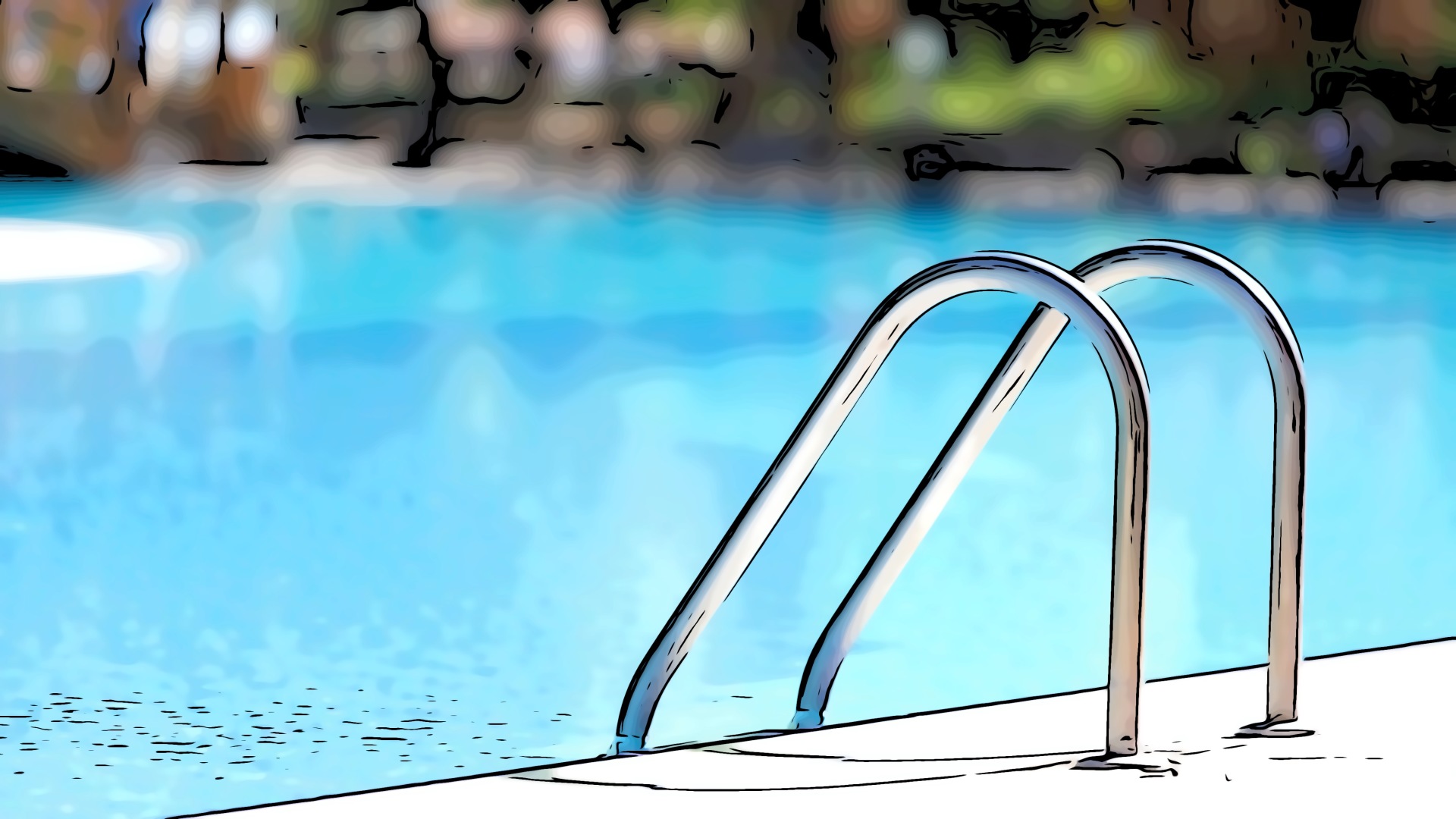 Pool Depth Markers and Signage
Pools must have depth markers to show how deep the water gets. The numbers on the markers should be at least 4 inches tall.
They must also be plainly marked with depth markers at the waterline and/or on the pool deck.
Safety signs are to be posted at or around the pool.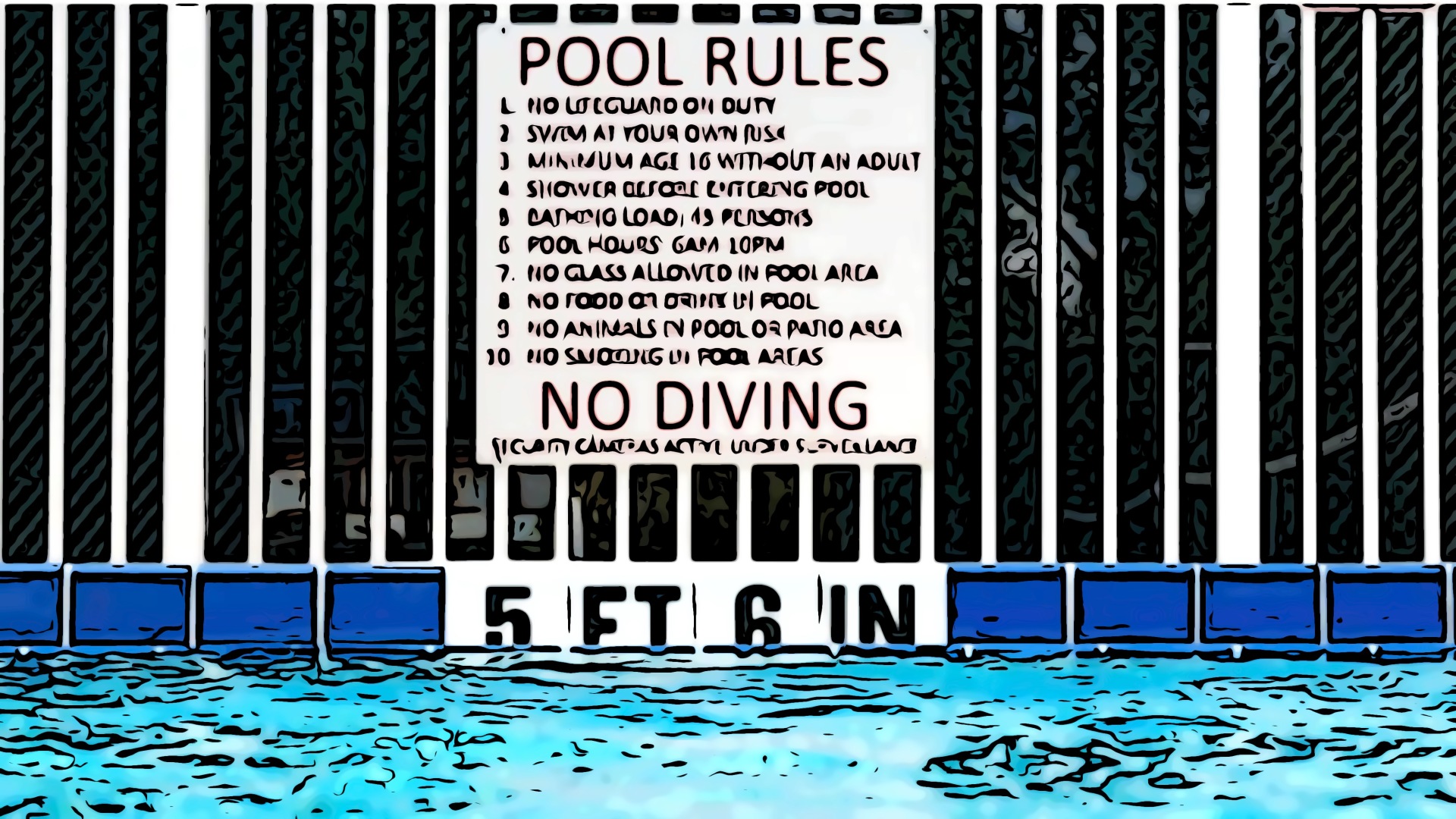 Other Pool Tips
Be sure to provide a life ring or safety hook (ideally both.)
Pool toys can be fun but should not be allowed in the pool as they present hazards and can obscure the sight-lines required to spot a swimmer in trouble.
Slips and trips in the pool area can occur, so emphasize no running and using stairs, handrails, or ladders when entering and exiting the pool.
Testing of pool chemicals is important to maintain the health of swimmers. Once chemicals are added, swimmers need to stay out of the pool for at least 2 hours or as prescribed by the chemicals being applied. The pool should be checked each day prior to use and pool cleaned daily or as prescribed by state rules.
Post the emergency numbers or 911 near the pool.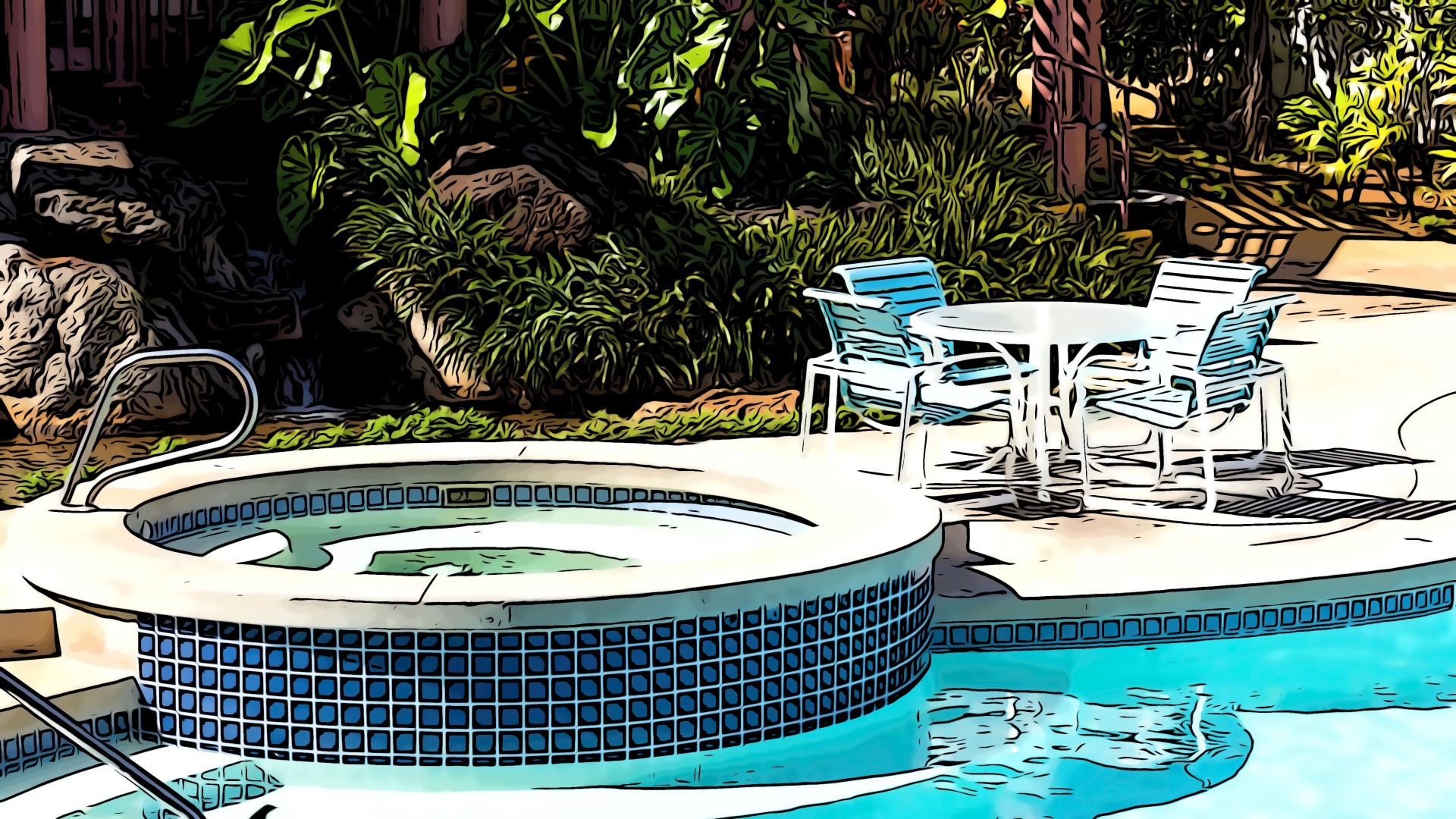 Electricity Around Water
Coming into contact with energized electrical equipment or components is never good. Pools & hot tubs use electricity and water, so the situation is a higher risk if adequate safeguards & maintenance not performed.
Proper maintenance of the hut tub, pumps, lighting, and electrical components is key. And owners need to conduct annual inspections and regular preventative maintenance on their electrical systems.
Guests may use portable electrical cords, tools, chargers, etc. when enjoying the pool or hot tub. As these portable electrical cords introduce a potential electric shock hazard, you can use a Ground Fault Circuit Interrupters (GFCI) to protect them.
GFCI's are required when using portable electrical equipment around water, and all electrical receptacles within twenty feet of the water's edge of the pool or hot tub must be GFCI protected.
A GFCI is installed in the branch circuit that supports luminaires/lighting within the pool or spa.
All branch circuits supplying pool/spa pump motors –whether by receptacle or direct connection– are GFCI protected.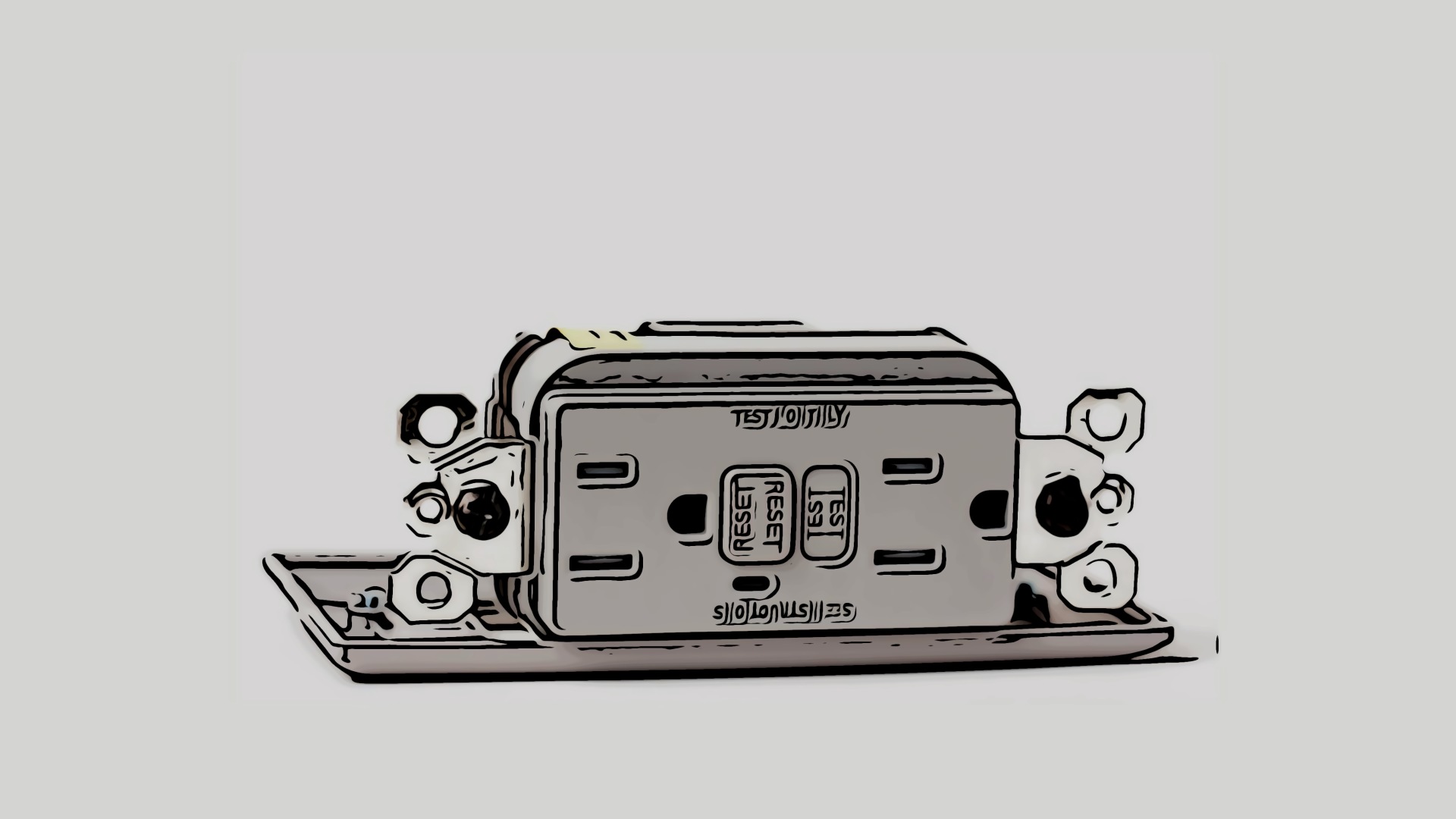 Self-Verification Checks: Swimming Pools/Hot Tubs
I provide a cover for the swimming pool or hot tub.
I provide all the necessary safety equipment such as a life preserver, floats for little children, and other equipment based upon laws or rules in my area.
I clean daily during high use and on a regular basis at other times.
I test chemicals every two hours (or more frequently, depending on local laws/rules.)
I post emergency phone numbers near the pool/hot tub.
I installed a sign saying, "No lifeguard on duty, swim at your own risk" if there is no lifeguard on site.
I have properly functioning GFCIs for all electrical receptacles within twenty feet of the water's edge of the pool/hot tub.
I have a properly functioning GFCI installed in the branch circuit that supplies lighting within the pool/hot tub.
I ensure that the branch circuits supplying pool/hot tub pump motors –whether by receptacle or direct connection– are GFCI protected.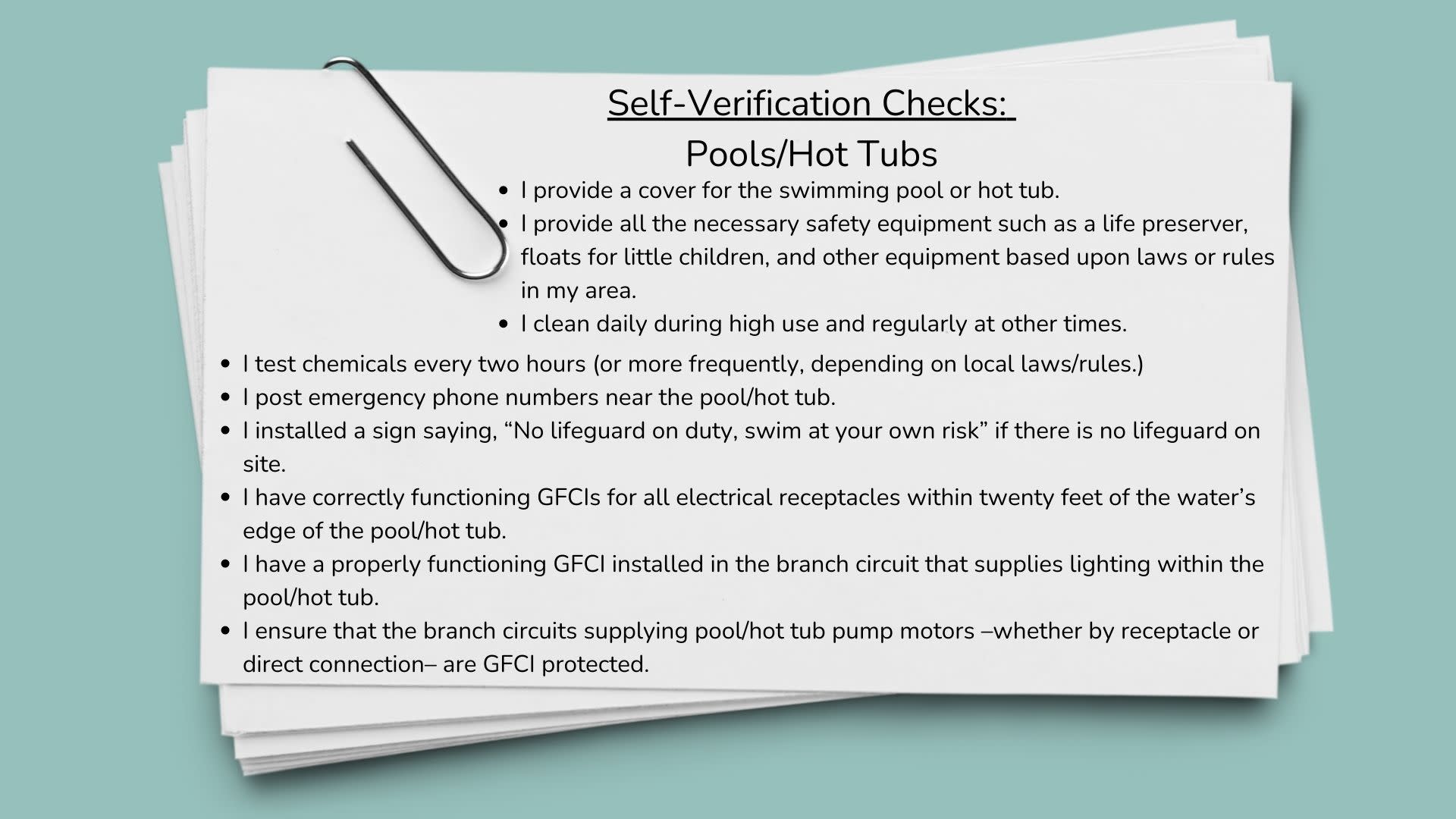 Loved by Property Management Professionals
Properly's Remote Inspection service goes beyond the app. Their optional Remote Inspection team is the secret weapon that helps me manage multiple properties without the stress.
My usual cleaning service closed during the holidays, but by using Properly, I was able to plug a new cleaner in without even meeting them to do a walk-through.