Staying up to date with changes in industry standards is key to having a successful rental property. Health and safety have become a main global concern since the advent of COVID-19, and not only has it changed the way many industries do things, but customer expectations have changed too. 
With the return of travel, guests want to ensure their safety and enjoy peace of mind during their stay. Therefore, they want confirmation that your vacation rental cleaning includes COVID-19 safety measures. 
Further reading: How to Properly Disinfect a Short-Term Rental
The first step to cleaning your vacation rental during COVID-19 is making sure you have the proper protocols in place. As research into COVID-19 progresses, safety protocols are constantly changing. So, how can you know how to clean your vacation rental during COVID-19?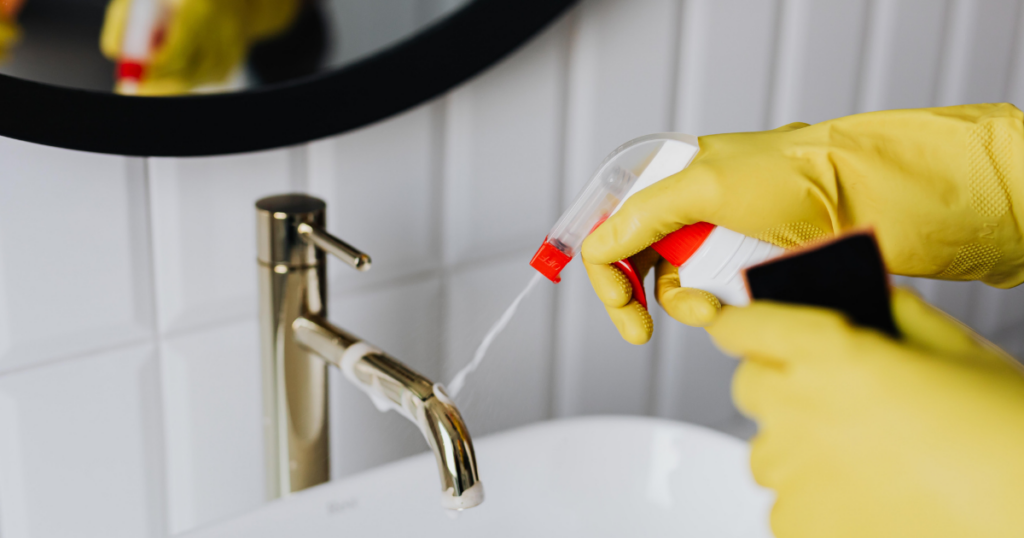 Original photo: "Faceless cleaner in gloves tiding up bathroom" by Karolina Grabowska
Knowing How to Clean Vacation Rentals During COVID-19
Luckily, you don't need to scrap all your usual vacation rental cleaning protocols. Instead, you can simply adjust those protocols to meet the latest health and safety requirements by staying informed.
Properly's protocols are advised by reputable global health organizations, including the Centers for Disease Control and Prevention (CDC), the United States Environmental Protection Agency, and the World Health Organization (WHO). 
Review our Essential COVID-19 Disinfection Protocols for Short-Term Rentals for a detailed breakdown of how to clean and disinfect your vacation rental during COVID-19.
Once you've nailed down your updated cleaning protocols, your next step is to inform and train your service providers.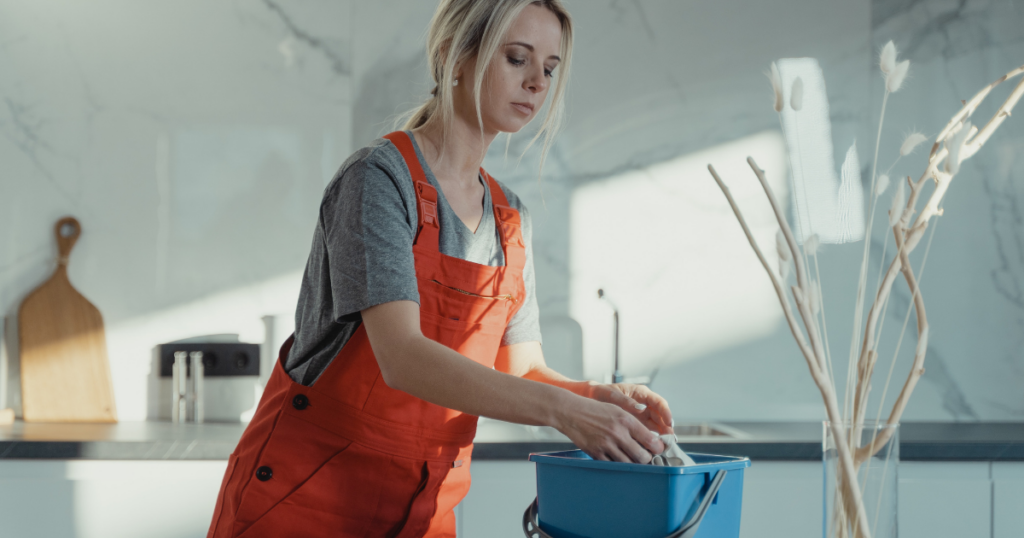 Original photo: "A Cleaner Working" by Tima Miroshnichenko

COVID-19 Vacation Rental Housekeeping Training for Cleaners
Now more than ever, having service providers who understand how to clean, stage, and prepare a property for guests is essential. Any vacation rental professional understands that effective property cleaning requires specific training, appropriate supplies, and a systematic approach.
The Properly app helps you manage your home maintenance schedule and includes a range of micro-training courses for you and your service providers. Our courses ensure hosts stay up-to-date with the latest industry skills. 
When you invite your service providers to use Properly, they'll gain access to our collection of training courses centered on topics ranging from property maintenance and turnovers to safety protocols and deep cleaning. Have a task your service provider hasn't done before? Ask them to review a course about that task before the job to better prepare them.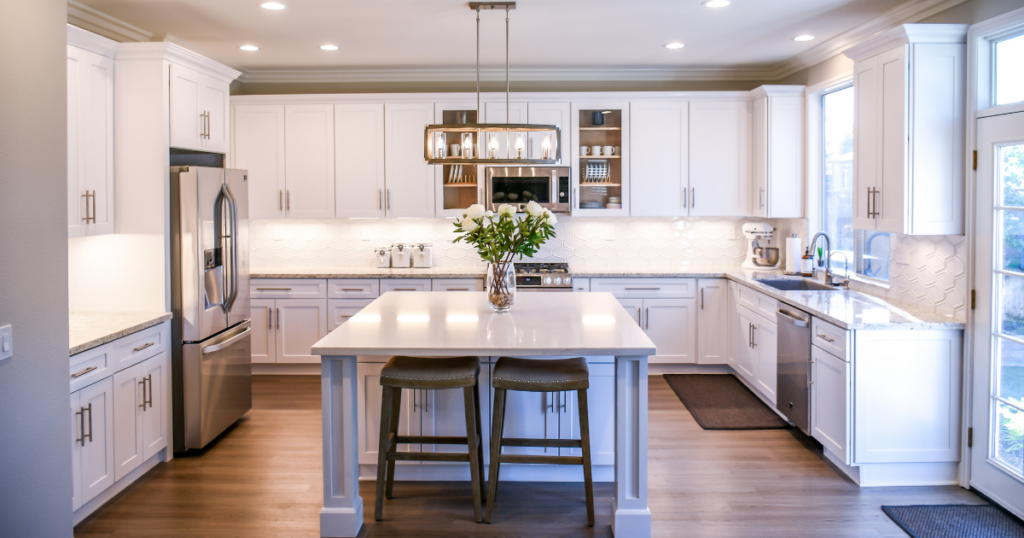 Original photo: "White Wooden Cupboards" by Mark McCammon
Vacation Home Cleaning Checklist for Quality Control
An incomplete cleaning job is the quickest way to get a negative review, which can leave a stain on your reputation. Checklists help prevent missed tasks that could lead to guest complaints and refund claims.
Our Checklists are robust standard operating procedures that we can tailor to fit any property's specifications. Plus, service providers can preview a job's Checklist before arriving at the property, giving them enough time to plan and prepare for the tasks ahead.
Checklists also help you keep track of your service provider's work. For example, you can upload photos to a Checklist to show your service provider how you'd like each room staged. Then, you can request that they upload photos of their work to make sure everything looks as it should.
If you don't have time to check in on your service provider as they work, our team of vacation rental experts can perform a Remote Inspection for you. 
Checklists standardize your turnovers, ensuring that every job turns out perfectly every time. Having a consistently well-maintained home will keep your guests happy and earn you stellar reviews.
Don't risk your property (or your reviews!) Get Properly to ensure safe, high-standard turnover jobs every time.