1. Start your Remote Inspection job and send us verification photos as you go.
2. Your Inspector reviews those verification photos in real-time.
3. They'll give a "thumbs up" to photos of complete tasks, and a "thumbs down" (and feedback) to photos of incomplete tasks.
4. You review your Inspector's feedback. High-five yourself for all of those "thumbs up" photos! Nice work. Correct issues identified in any "thumbs down" photos and take a new verification photo of your updated work.
NOTE: You'll need to use the Properly app to send us photos of your work, so charge up your phone and download the app before you start the job!
Complete our courses and get certified with new Skills
REGISTER NOW

Accept or Decline Job Request
When you receive a Job Request, open the Properly App and locate the Job under "New Requests." Tap the Job Request to view it.
Once you've reviewed the Job Request and checklist, tap Accept or Decline.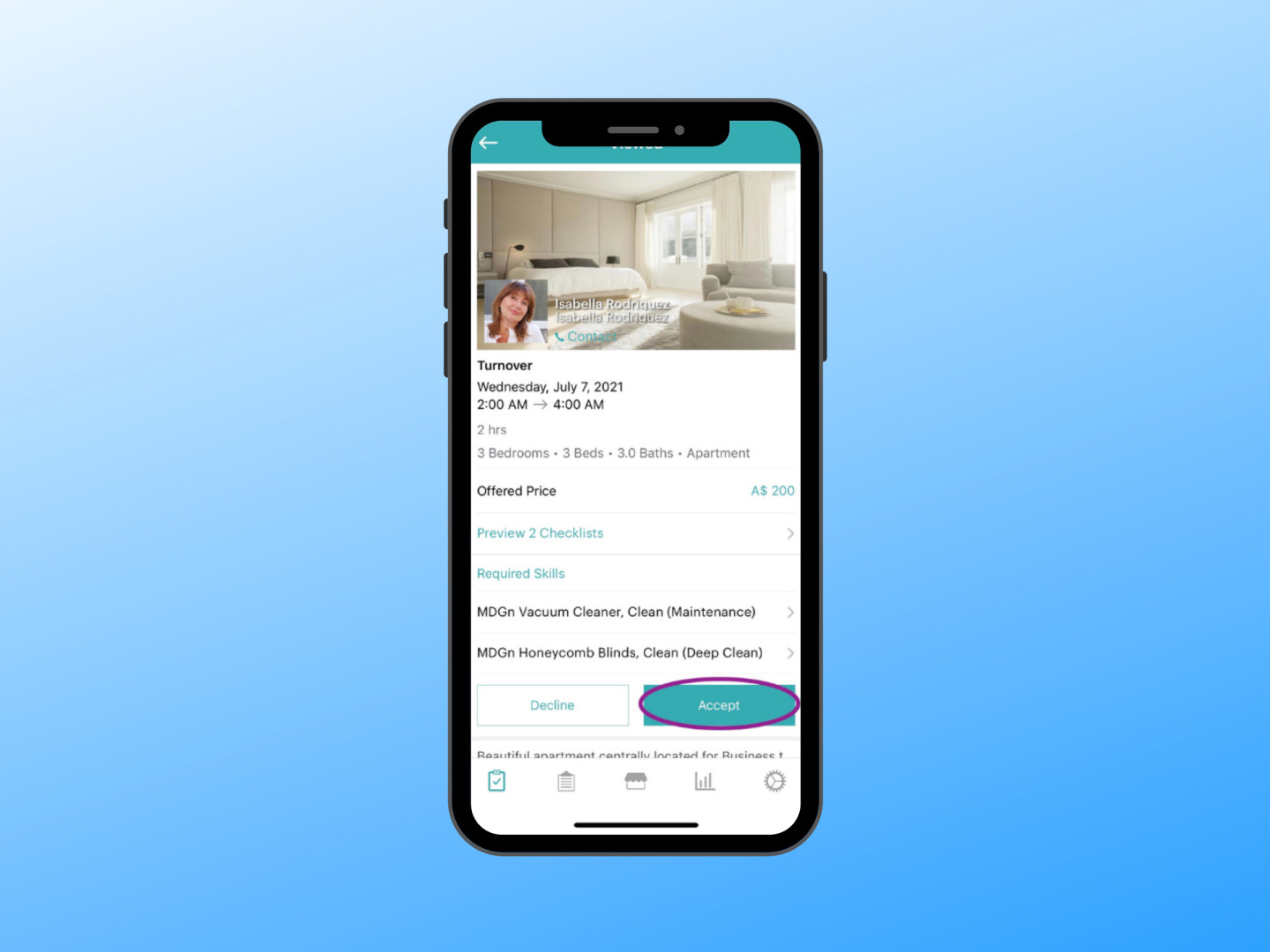 Turn on Notifications
Before starting the Remote Inspection job, make sure your notifications are on, as you'll need to communicate with your Remote Inspector in real time.
To turn your notifications on, open the Properly app and click the "Settings" icon in the top right corner.
Next, scroll down the "Settings" page and hit "Notifications," where you'll see all of your current notification settings.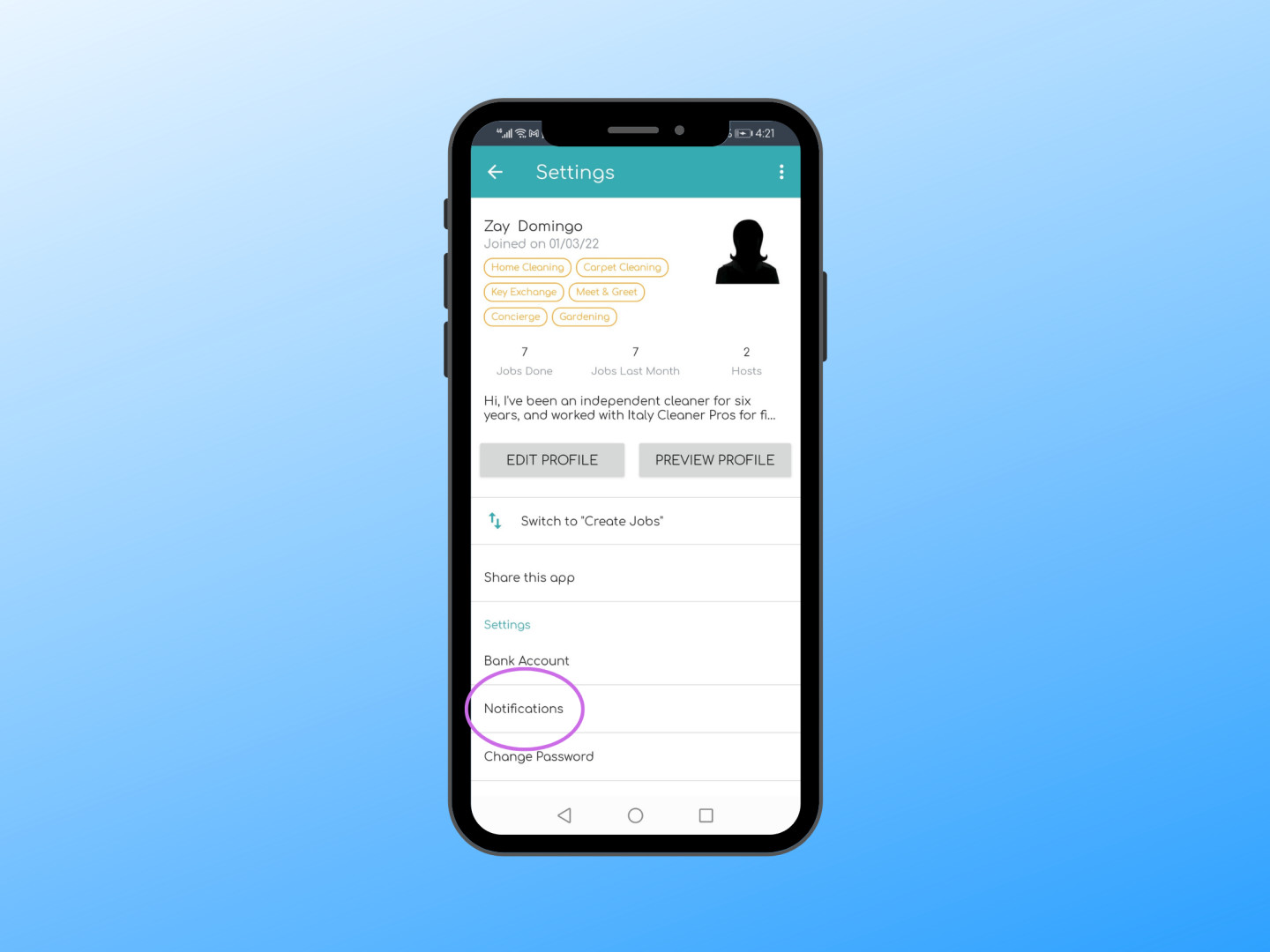 Turn on Notifications (ct'd)
By default, notifications go to your email and show up on the Properly app. However, you can change your settings to get information via text message as well. (From left to right: email, text, and app notification.)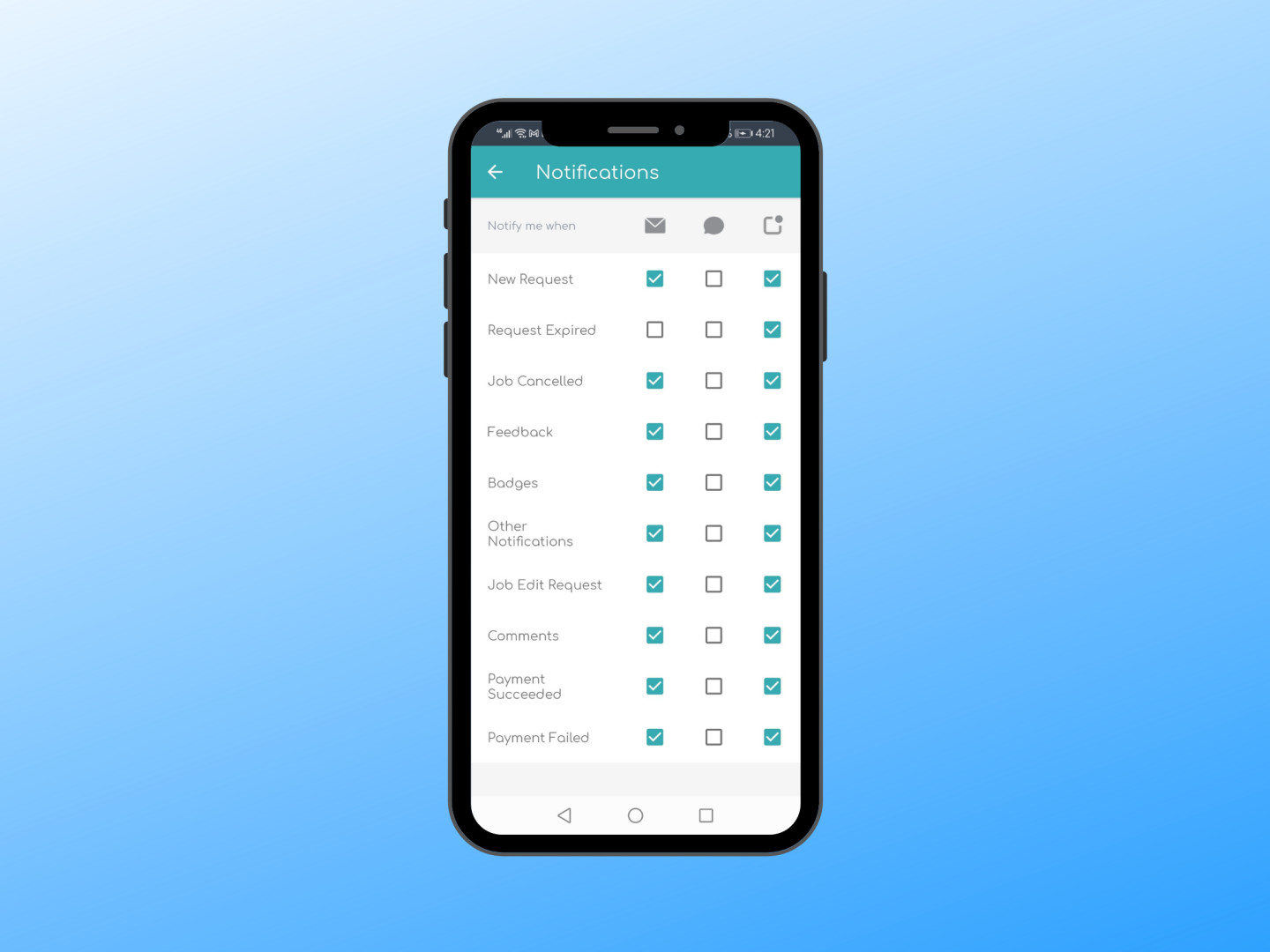 Start a Job
Click on the job, then tap "Start Job."
NOTE: The Remote Inspector can see when jobs are started and finished.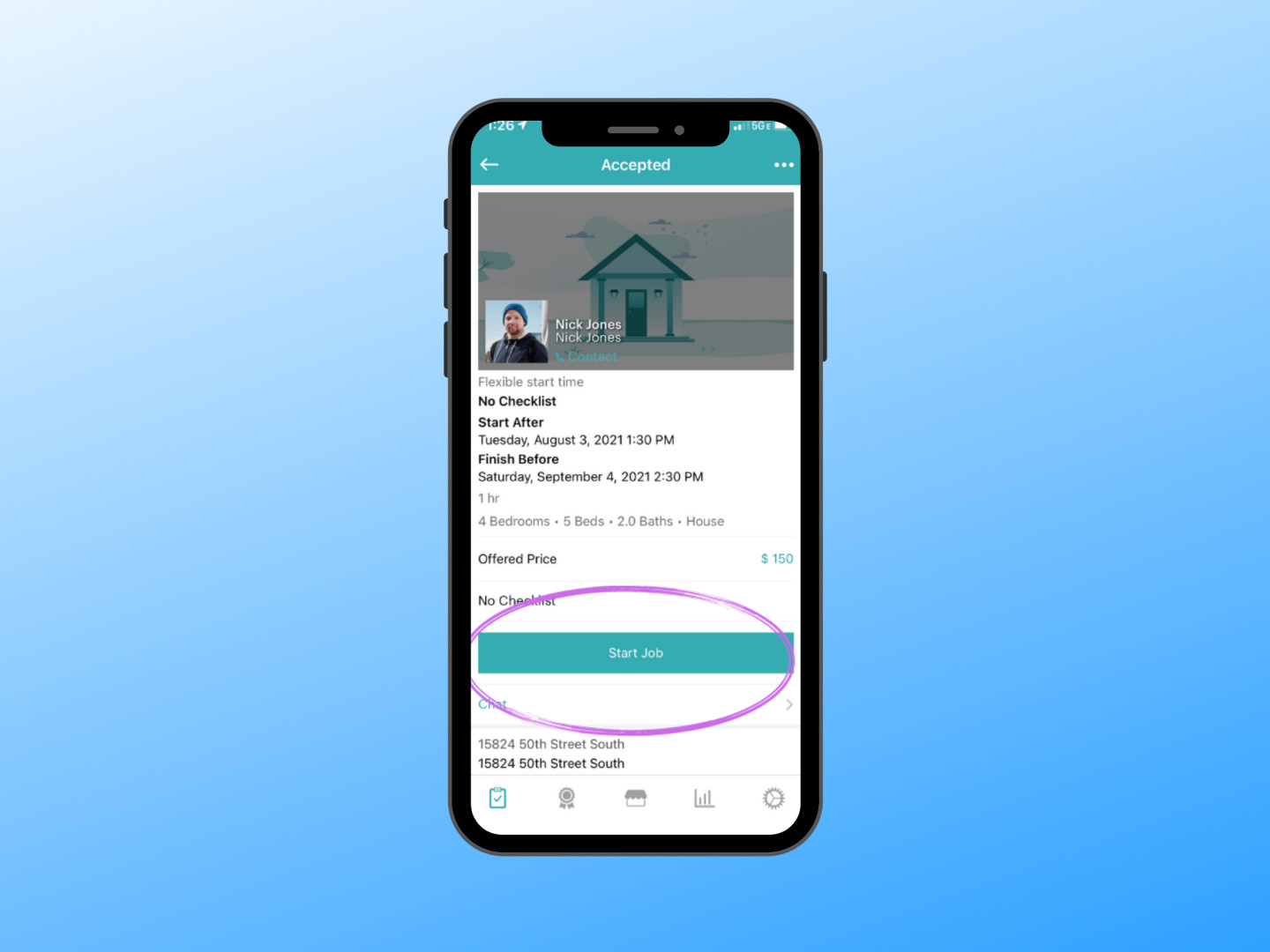 Complete all the Tasks and Take Photos
When you click "Start Job," the app will show you the checklist for this property.
Tap each item on the list as you complete it.
After you tap the last task on each slide, you may see a camera icon appear. This means a client has asked for a verification photo for this task. Snap a photo of the room or item from the same vantage point as the original photo.
Once you've taken a verification photo, your Remote Inspector will review it and either approve it with a thumbs up, or reject it with a thumbs down (and feedback.)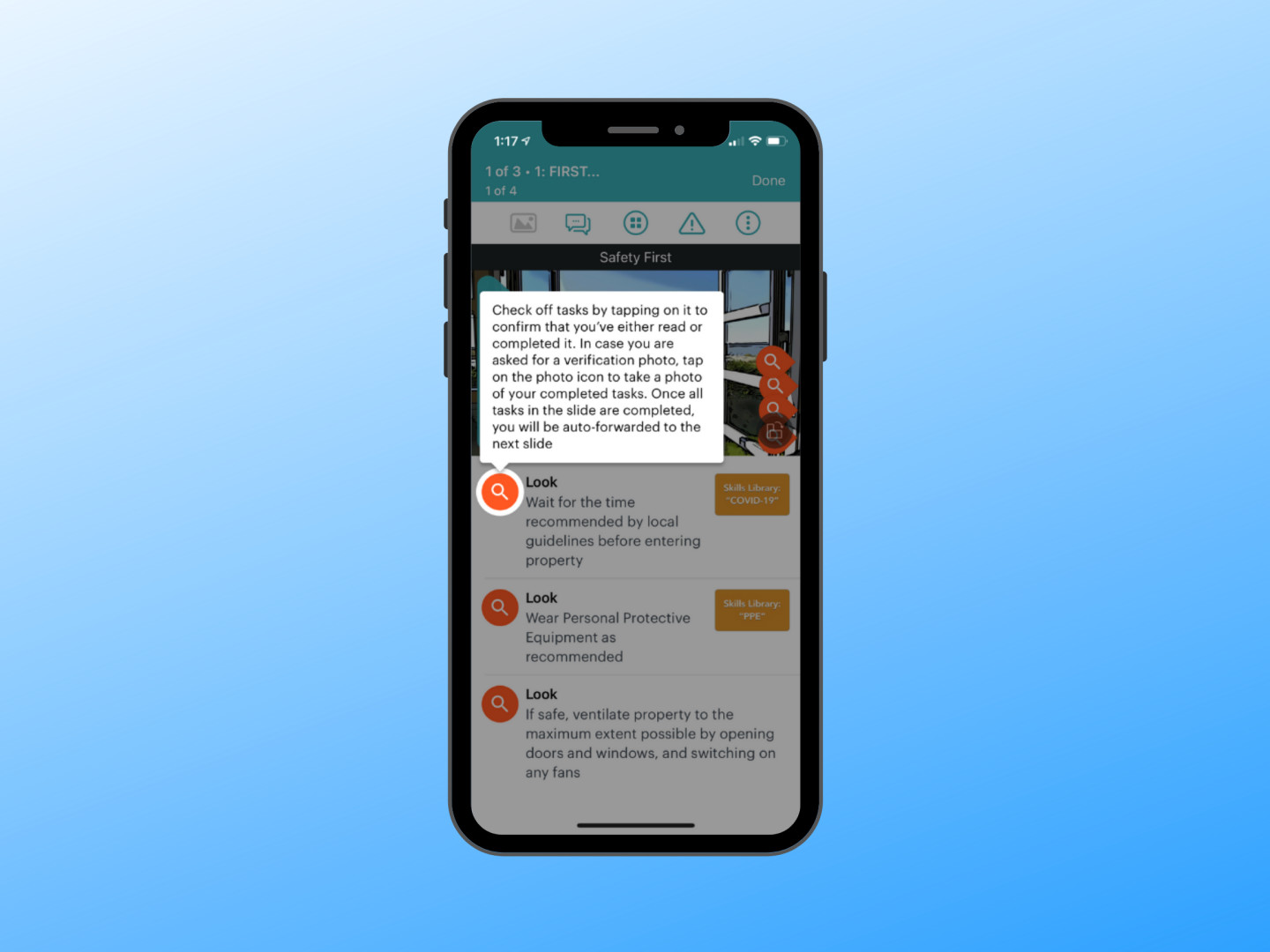 Verification Photos
Always take verification photos in Landscape –or horizontal–orientation (rather than Portrait –or vertical–orientation.)
Make sure all the lights are on when taking verification photos.
Always take up-close verification photos of appliances.
Pay attention to the reference photo details (ex. amenities/supplies) you need to include when you take the photo after cleaning and staging.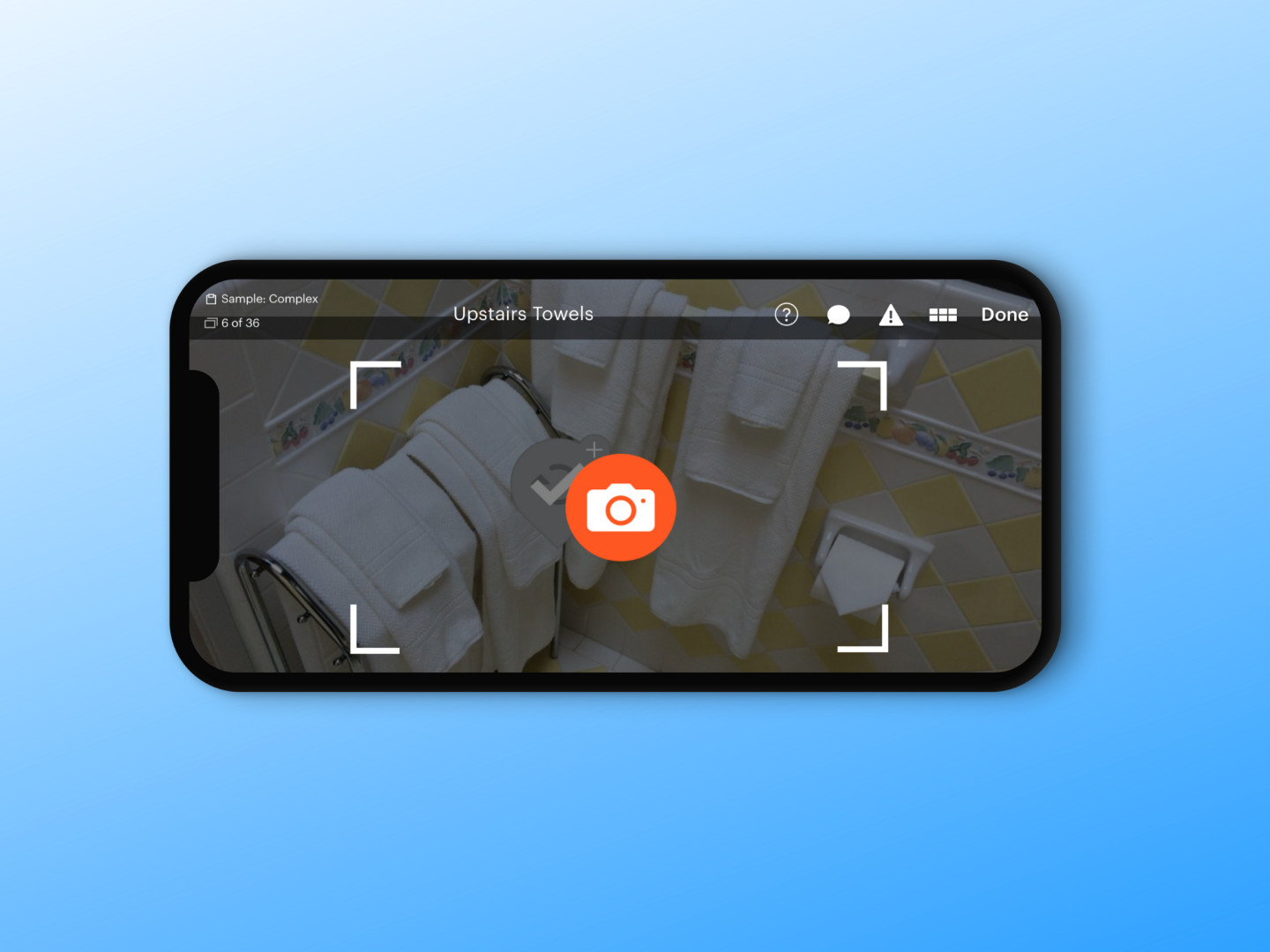 See Messages: Click "Chat" Icon
When you're notified that you've received a message from your Remote Inspector, click the Chat icon on the top left of the navigation bar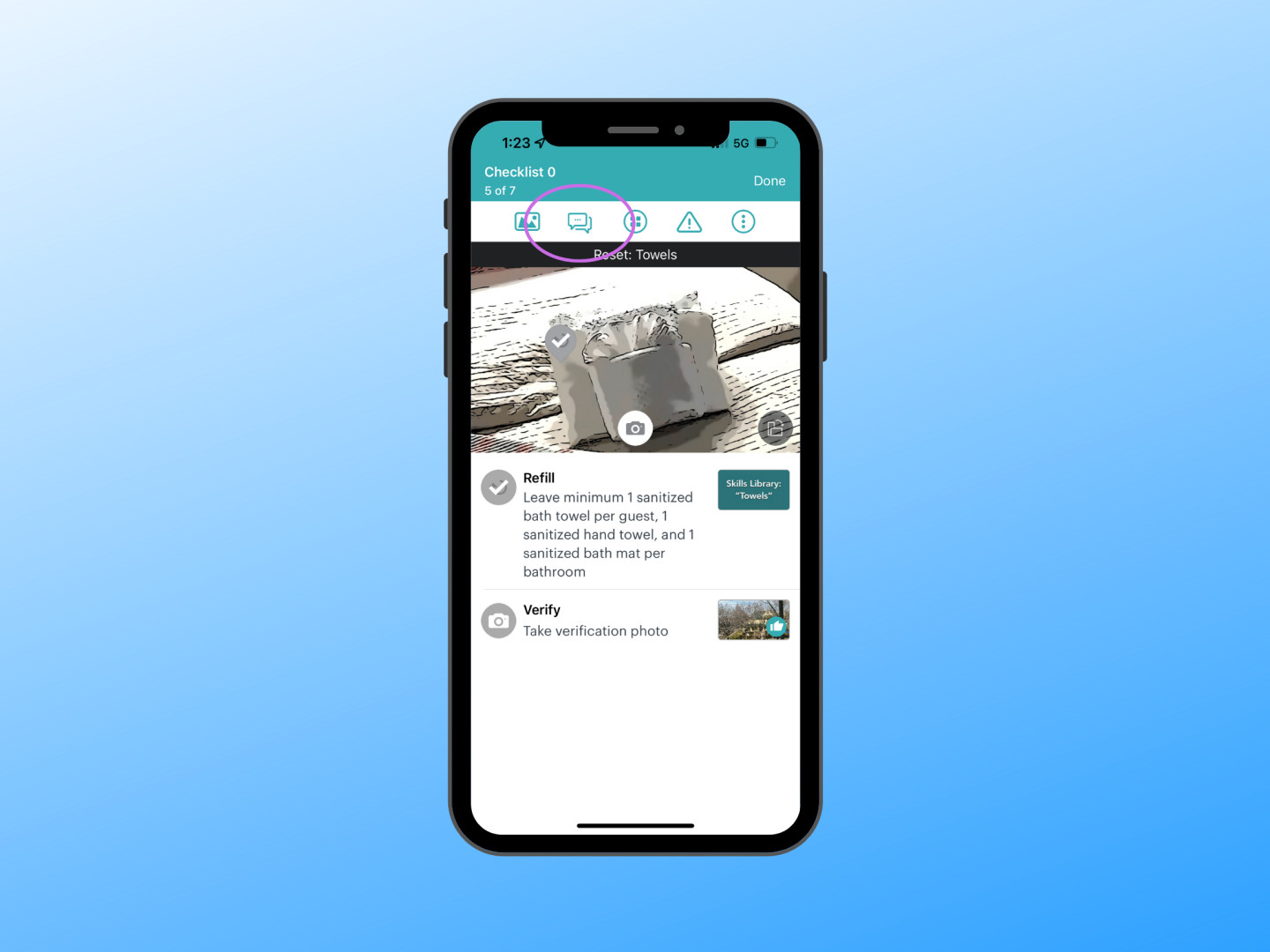 Communicate After the Job is Done
If necessary, you can also review, reply to, or send messages in the Chat box when you finished the job.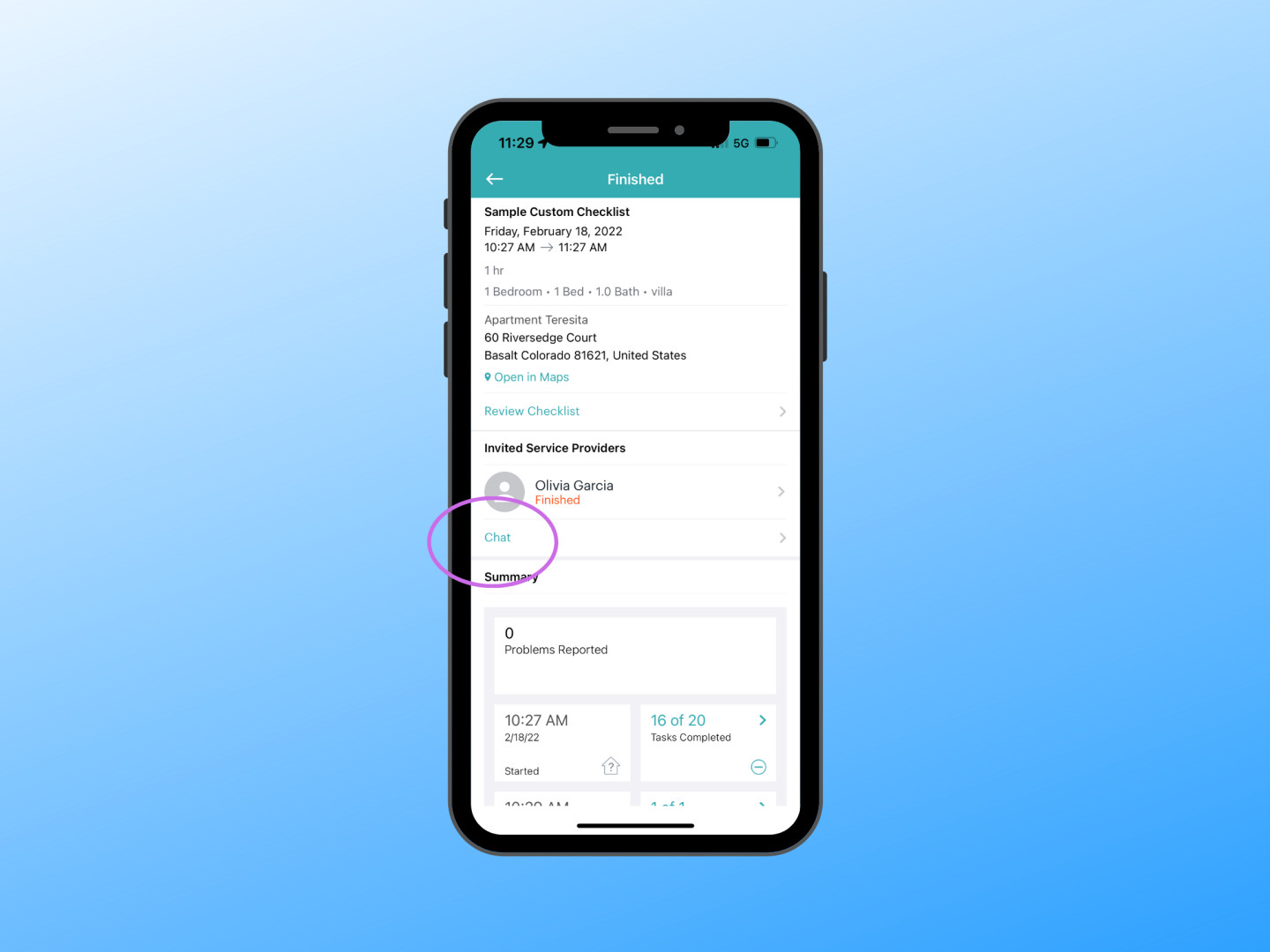 View Feedback
When you're notified that you've received feedback from your Remote Inspector, click the photo icon on the top left of the navigation bar.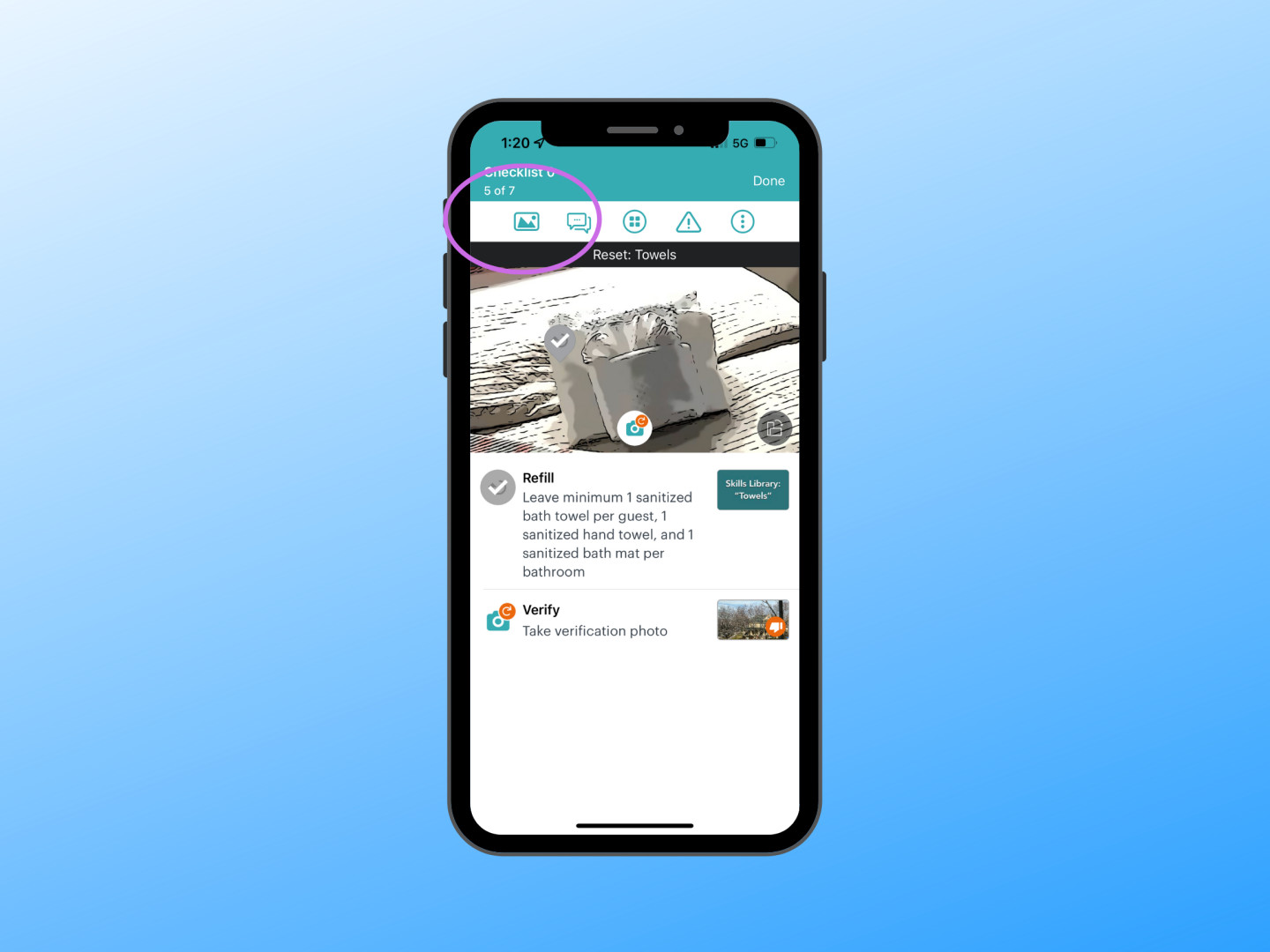 Read Feedback
Read the real-time feedback provided by the Remote Inspector.
Make corrections based on the feedback and tap the camera icon to take a new verification photo.
Make sure all photos get a "thumbs-up" before leaving the property.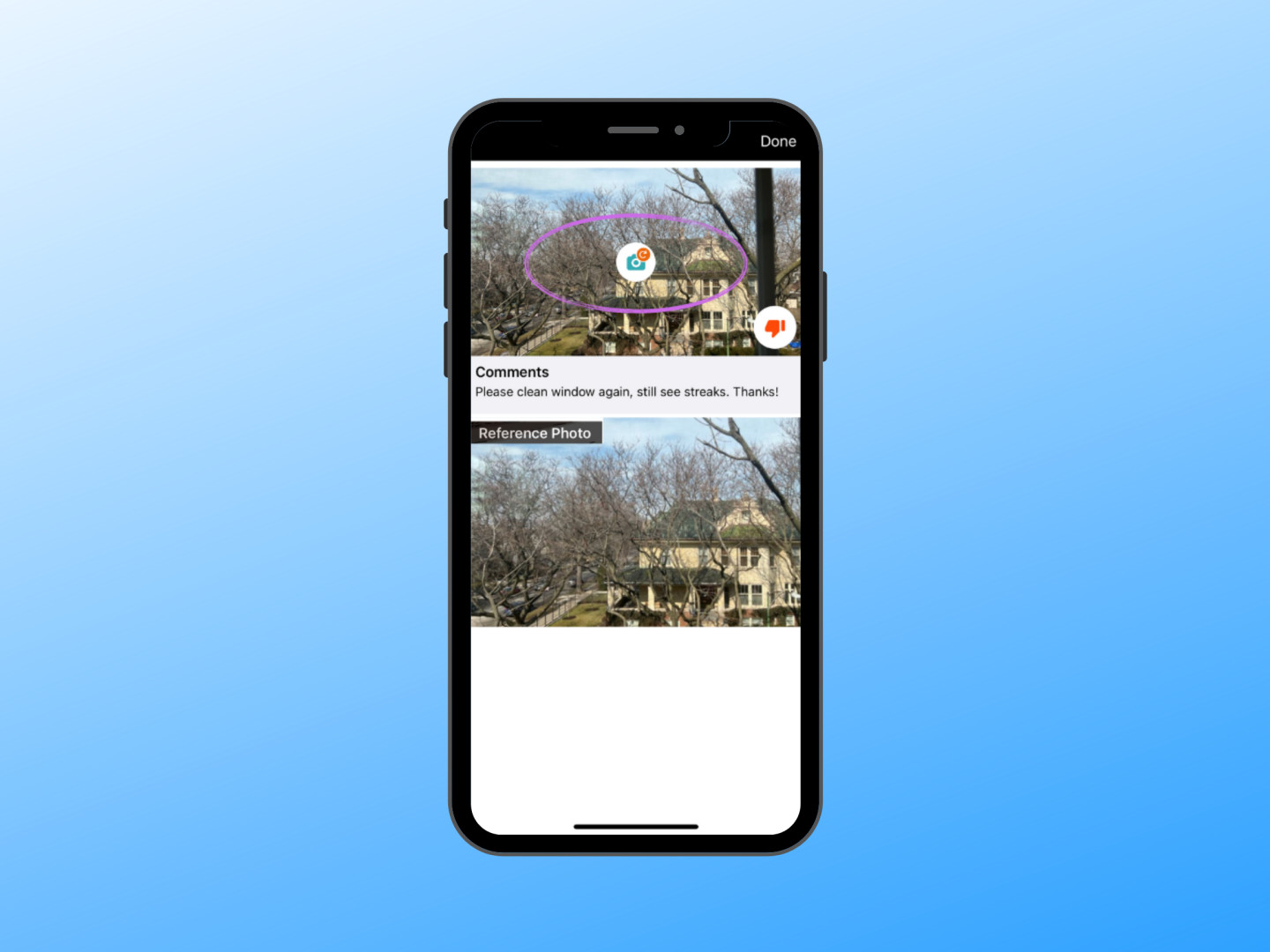 How to Report a Problem
If you run into a problem you can fix by yourself (ex. a carpet stain), send a chat to your Inspector and let them know. If they approve the task, you can track and record additional time /costs using Extras.
If you run into a problem you CANNOT fix (ex. broken furniture), submit a Problem Report.
To submit a Problem Report, click the "!" icon.
To check for your Remote Inspector's response to your Problem Report, open the Chat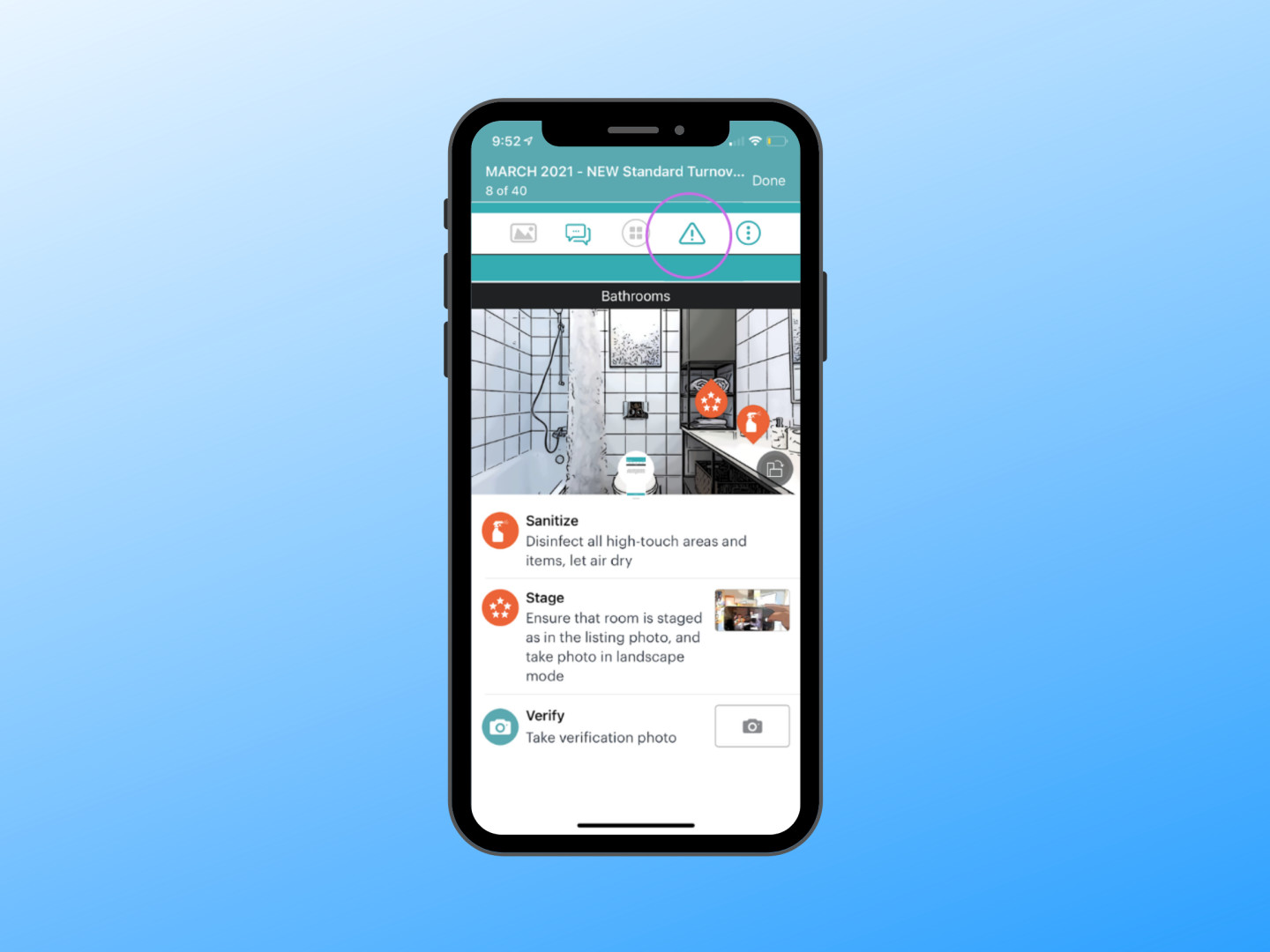 Problem Report ct'd
Write a title for the report (ex. "wine on carpet".)
Write up a description of the problem, the more information you include, the better.
Tap the camera icon to take a photo (or a few photos) of the problem.
Drag the sliding scale to assign the problem a Severity Rating from 1 to 5 (1 being "not too bad" and 5 being "this is a big problem!")
Tap "Send" to submit your report to the Remote Inspector.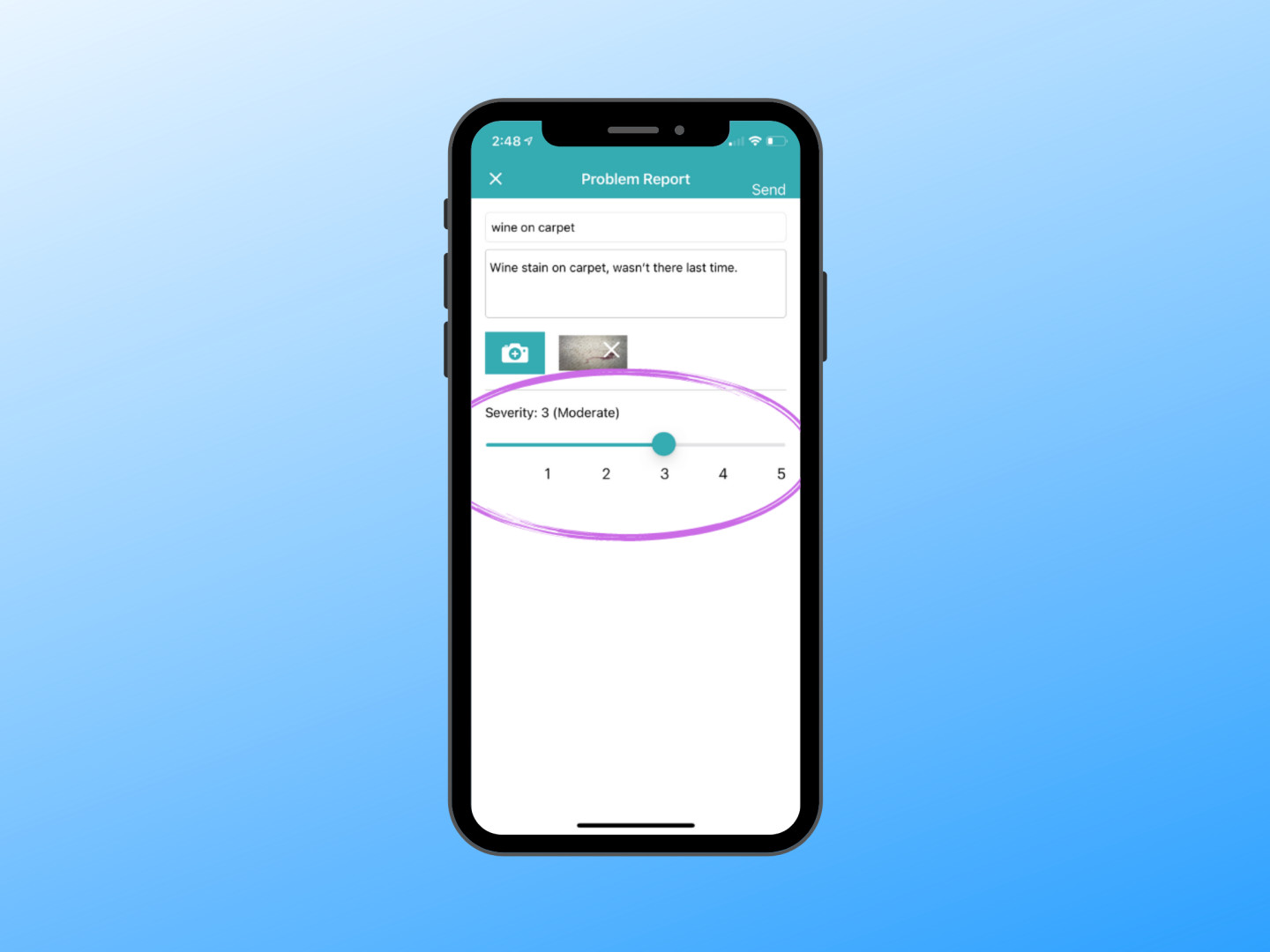 Report an Extra
To record an extra, tap the vertical dots icon in the top right corner of the navigation bar.
Choose "Add Cost/Time."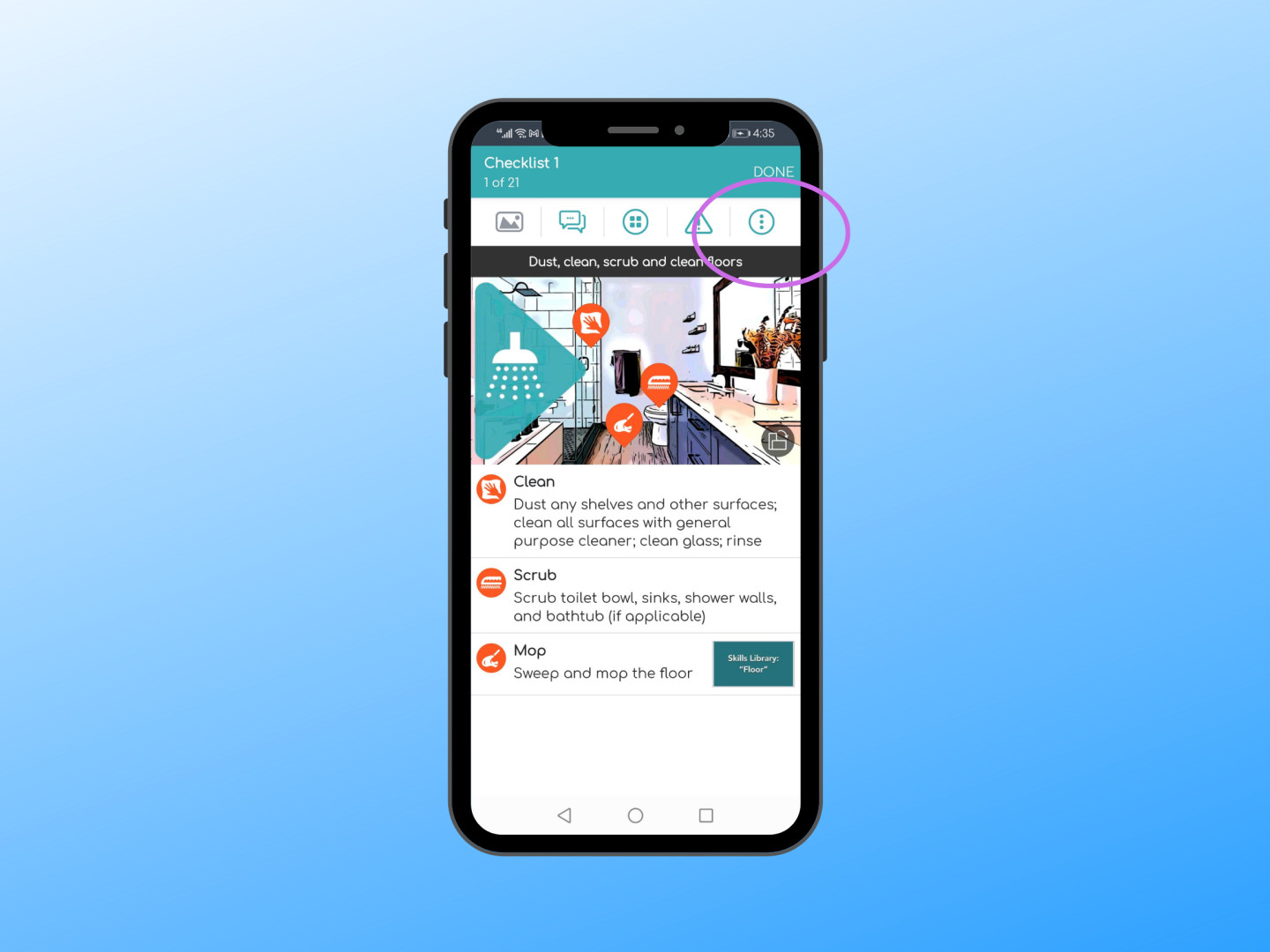 Add an Extra
Tap the "+" and select the type of extra cost you want to record.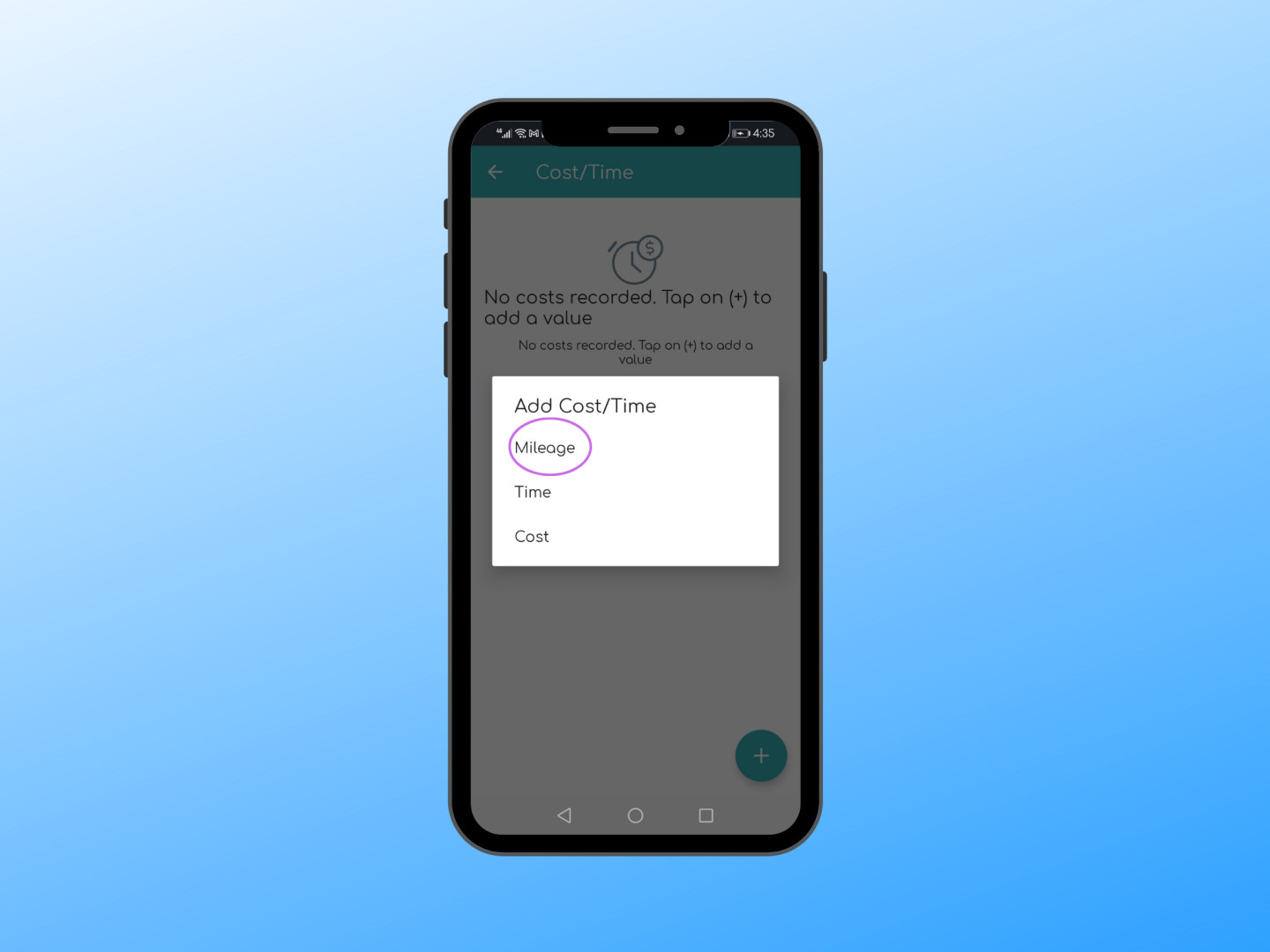 Submit Extra
Enter your mileage and details about the expense. If applicable, you can add a photo
When you've completed the form, click "Save."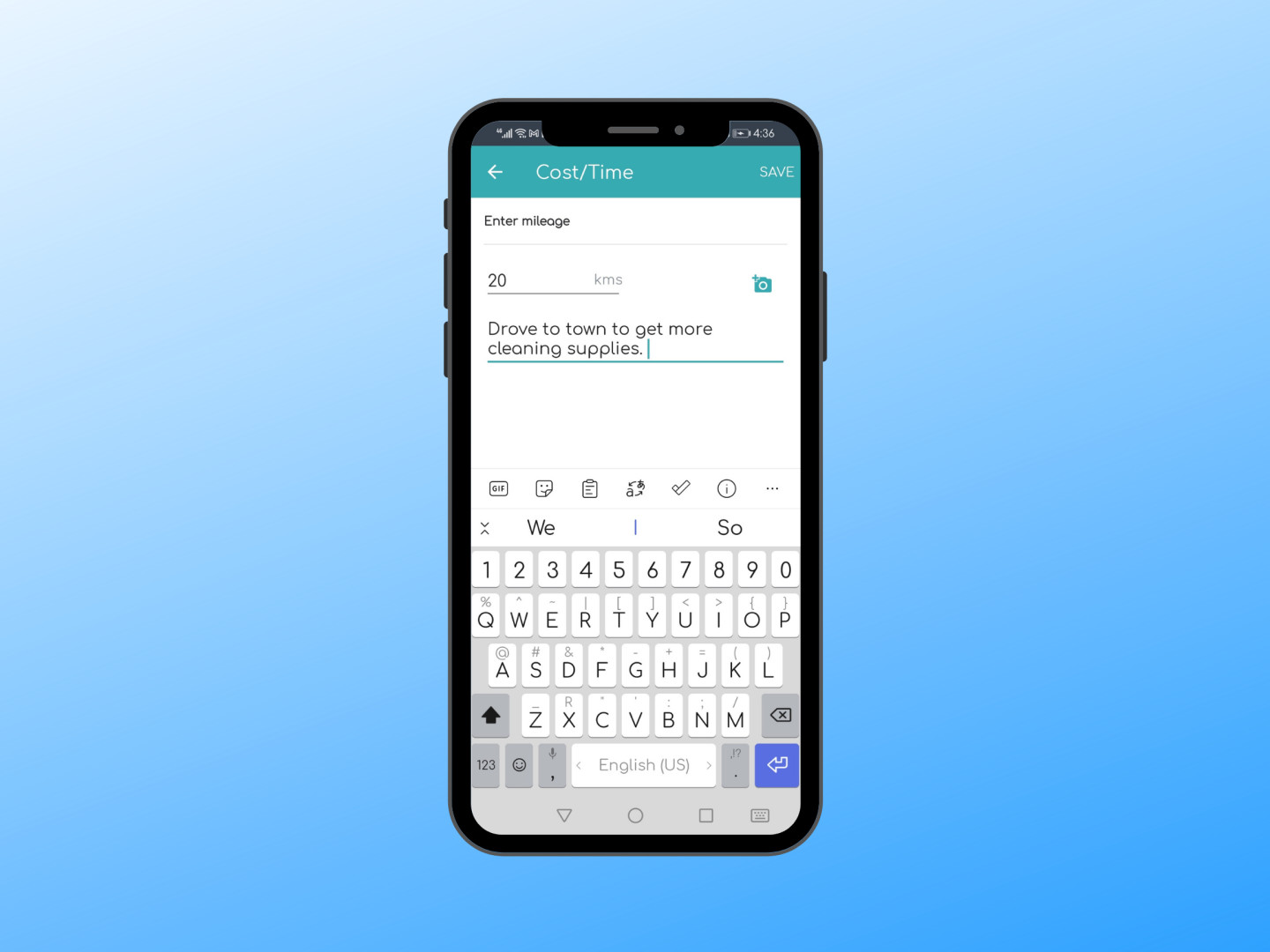 Loved by Property Management Professionals
Properly's Remote Inspection service goes beyond the app. Their optional Remote Inspection team is the secret weapon that helps me manage multiple properties without the stress.
My usual cleaning service closed during the holidays, but by using Properly, I was able to plug a new cleaner in without even meeting them to do a walk-through.