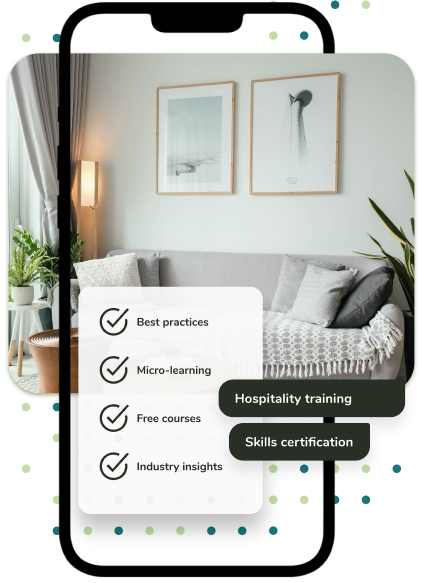 Hospitality Training for Hosts and Service Providers
Properly is a quality management platform that offers hospitality training through in-app micro-learning courses. The key to being successful in the hospitality industry is to stay up to date with industry best practices and continuously upskill yourself. Our free hospitality courses are available to hosts and service providers to ensure high-quality turnover jobs every time.

Hospitality Skills Training
Browse Skills by Categories
Loved by Property Management Professionals
Properly's Remote Inspection service goes beyond the app. Their optional Remote Inspection team is the secret weapon that helps me manage multiple properties without the stress.
My usual cleaning service closed during the holidays, but by using Properly, I was able to plug a new cleaner in without even meeting them to do a walk-through.